The week at a glance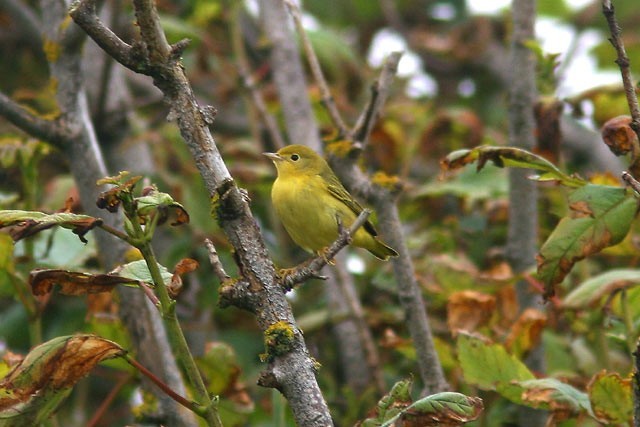 Yellow Warbler, Cape Clear, Cork (Photo: Tom Shevlin)

Northern Waterthrush, Cape Clear, Cork (Photo: James Packer)

Solitary Sandpiper, Cape Clear, Cork (Photo: Sean Cronin)

Possible Booted Eagle, Talbot Valley, Guernsey (Photo: Jamie Hooper)

Possible Red-necked Stint, Walmsley Sanctuary, Cornwall (Photo: Colin Selway)

Spoonbills, Kirkcudbright, Dumfries & Galloway (Photo: Keith Kirk)
Last week's remarkable Nearctic triumvirate of early autumn arrivals on Cape Clear Island (Co. Cork) continued to make the headlines, in the early part of the week at least. The first-winter female Yellow Warbler, the first-winter Northern Waterthrush and the juvenile Solitary Sandpiper all remained in place until the evening of 30th, departing that night, under the cover of clearing skies. With all the excitement that the "CC Three" generated, it was occasionally hard to remember that elsewhere in Cork another Yellow Warbler was being seen: a first-winter male remained at Mizen Head to 29th. In Cornwall, much excitement ensued following the news of an adult Red-necked Stint being seen at the Walmsley Sanctuary on 31st. The bird promptly disappeared, but was then seen again on nearby Dinham Flats, and was reported again, later the same day some 15 miles away, on Davidstow Airfield . It was also reported on Davidstow again on the morning of 2nd. The two tiny images of the bird taken at Walmsley have been the cause of much debate since—many have felt more comfortable pronouncing it as perhaps just a bright moulting adult Little Stint—and the scurrying, long-legged gait captured in one shot (along with unconvincing plumage detail) immediately seems to suggest the commoner species rather than the mega many would have hoped for. But for others (including those who have seen it), the jury is still out. Over on Guernsey, a pale-phase Booted Eagle was reported on 30th at Pleinmont and was then seen at Fauxquets Valley and Talbot Valley on 1st. Many, once again, turned their minds to the highly controversial decision (made by records committees in Britain, Northern Ireland and the Republic of Ireland) to place the well-watched bird of 1999–2000 on their respective Category Ds. Any arguments as to the provenance of this bird seem to disappear though as the photographs seemed to show a bird with an underwing pattern more reminiscent of a pale Common Buzzard...and, like the Cornish stint, once again the doubting voices got louder. Finally, some exciting news from Dumfries and Galloway regarding the Spoonbills at Kirkcudbright. A single bird was first reported here at the end of June (after two birds were seen at Mersehead and at Balcary Point earlier in the spring). Sporadic sightings were received throughout July and August and by the middle of last month, two birds were being seen. Then, this week, on 29th, those two became five as three fresh-looking juveniles began accompanying the adults, with the youngsters still begging for food. It seems highly likely that these birds breed close to the river and could represent only the second proven modern-day breeding record in the United Kingdom, following on from a successful pair in Lancashire in 1998 (although breeding has been suspected in Norfolk and Suffolk in recent years).

Sooty Shearwater, Cleggan, Galway (Photo: Tom Cuffe)

Long-tailed Skua, Cleggan, Galway (Photo: Tom Cuffe)

Sabine's Gull, Westport Lake, Staffordshire (Photo: Jim Almond)

Grey Phalarope, Titchfield Haven NNR, Hampshire (Photo: Steve Copsey)
After an impressive run in recent weeks, only a probable Fea's Petrel was reported this week, a distant bird seen from Brixham (Devon) on 2nd. A Wilson's Storm-petrel was seen on 28th on a Scilly pelagic, while the first storm-driven Leach's Storm-petrels included three on 30th, then seven on 2nd and 11 on 3rd, all from Bridges of Ross (Co. Clare). At least 140 Great Shearwaters were seen from Arnamore Island (Co. Donegal) on 28th, with two off Porthgwarra (Cornwall) on the same date, with five there on 29th. On 2nd, one was seen from the Scillonian III on 2nd, with one off Porthgwarra (Cornwall) on 3rd. At least four single Cory's Shearwaters were seen this week: one was seen heading north off the Suffolk coast past Kessingland and Ness Point, Lowestoft on 30th and the late afternoon saw one (the same one?) fly north past Spurn and Grimston (East Yorkshire). On 1st, Cory's Shearwaters were seen off Barns Ness (Lothian) and Doonbeg (Co. Clare). Balearic Shearwaters were beginning to spread around the country's coasts this week—from Counties Louth, Cork and Clare in Ireland to Gwynedd and Pembrokeshire in Wales, along the North Sea from Borders to Norfolk and along the south coast from Dorset to Cornwall. The largest number counted this week, by a considerable margin, was the 66 seen from Portland Bill (Dorset) on 1st. The highest counts of Sooty Shearwaters all came from Bridges of Ross, with 100 on 2nd, 80 on 30th and 60 on 1st, with many others scattered far and wide, mainly in single figures. Numbers of Pomarine Skuas were pretty low, falling short of the 40 mark, with 16 from Aranmore Island on 28th comfortably the highest figure of the week. Aranmore also bagged two Long-tailed Skuas on 28th, with others seen at Bridges of Ross on 29th and 1st, at Withernsea (East Yorkshire) on 29th, Guardbridge (Fife) and beyond Inishbofin (Co. Galway) on 31st, from Berry Head (Devon) on 1st and two off Kilcummin Head (Co. Mayo) on 3rd. On both 2nd and 3rd, the best single-day tallies of the autumn so far for Sabine's Gulls were notched up off Bridges of Ross, with 11 birds seen from there on both days. It has been an excellent week for this delightful pelagic wayfarer: including the double-figure totals from Clare, at least 63 birds have been seen. Also of note were five birds seen from the Uig-Lochmaddy ferry (Highland) on 31st, at least three birds out from Staffin Bay (Highland) on 30th–31st, daily sightings from Spurn (East Yorkshire) between 28th and 31st (with two on the latter date) and a super juvenile that found its way to Westport Lake (Staffordshire) on 31st. A huge total of at least 50 Grey Phalaropes were seen from Bridges of Ross on 3rd, easily eclipsing any other site this week—but there were still a decent number being seen away from County Clare: at least 30 more were seen, mainly at the end of the week. Five were seen from Pendeen (Cornwall) on 2nd and in Wales on the same day up to seven birds were noted: in Glamorgan, birds were at Wernffrwd, Gower, the Ogmore Estuary and Lougher Bridge, while two birds were at Burry Port (Carmarthenshire) with singles at Dulas Bay (Anglesey) and Pembroke Mill Ponds (Pembrokeshire). Also on 2nd, one made landfall (well, waterfall) at Queen Mother Reservoir (Berkshire), and other inland birds included one at Chasewater (Staffordshire) and two at Weston Turville Reservoir (Buckinghamshire) on 3rd. Also on the same date, two birds were on St. Agnes (Scilly) and at least three birds were seen at Wernffrwd, with three more off Kilcummin Head. The long-staying adult White-billed Diver made it to another month on Orkney, the bird remaining around St. Margaret's Hope, South Ronaldsay until 2nd at least.

Great White Egret, The Mere, Shropshire (Photo: Jim Almond)

Common Crane, Dungeness RSPB, Kent (Photo: David Campbell)

Black Stork, Spurn, East Yorkshire (Photo: Roy Harvey)
Around the Somerset Levels, at least one family group of Cattle Egrets (two adults and a juvenile) was seen this week—at Catcott Lows on 28th–29th with perhaps the same trio at Shapwick Heath on 30th (with one there on 1st). A single Cattle Egret was seen near Buckfastleigh (Devon) on 28th. The Great White Egret at Ellesmere (Shropshire) remained from 28th–3rd, while one was seen around North Yorkshire and Cleveland (at Long Nab, Burniston and Scaling Dam Reservoir) on 1st. Some 30 Spoonbills were seen this week. As well as the family party at Kircudbright, birds included the usual half-dozen in Poole Harbour (Dorset) until 2nd at least (with eight there on 31st). Other long-staying birds included the three birds at Titchwell (Norfolk) and the two adults at Kinneil Lagoon (Forth). Three birds were seen at Church Norton (West Sussex) on 31st, while two birds were at Rutland Water (Leicestershire) on 1st with two at Coombe Hill Meadows (Gloucestershire) on 3rd. In Kent, the two Common Cranes remained at Dungeness until 3rd, while one remained for much of the week at Welney (Norfolk). The Glossy Ibis was still being seen at Swillington Ings (West Yorkshire) from 28th–1st, while another bird was reported flying south over the marshes at Salthouse (Norfolk) on 1st. On 29th, a Purple Heron was seen at Minsmere (Suffolk), while the popular juvenile Black Stork was still being seen near Stillingfleet (North Yorkshire) to 29th before beginning to drift slowly southwards, appearing at Melbourne in East Yorkshire on 30th and then at Easington and Spurn on 1st, before heading out over the Humber just before 10am on 2nd, heading towards...well, Norfolk, as it turned out, the bird managing almost to sneak through without being noticed until it was seen circling over Great Yarmouth on 3rd. A White Stork was seen drifting high over Maida Vale (London) on 30th. A Spotted Crake was seen briefly at Swallow Pond (Northumberland) on 31st, with another reported "recently" from Farlington Marshes HWT, while a Corncrake was seen on Portland (Dorset) on 30th.
There were very few noteworthy species of wildfowl this week—a first-summer drake Surf Scoter was seen off Dawlish Warren (Devon) on 30th–31st while the flightless first-summer male Hooded Merganser was still available to all at Radipole Lake (Dorset) all week.

Goshawk, Forest of Dean, Gloucestershire (Photo: Lewis Thomson)
A male Red-footed Falcon was reported at Holme (Norfolk) on 28th, while an intriguing report came from the New Forest in Hampshire of two juveniles noted near Beaulieu Road Station on 2nd. At least 18 Honey Buzzards were seen during the week: two birds were seen behind Cley village (Norfolk) on 29th with one at Bough Beech Reservoir (Kent) the same day. On 30th, three birds were seen at Beachy Head (East Sussex), with singles at Dungeness (Kent), Braemar (Aberdeenshire) and over Cape Clear Island (Co. Cork). On 31st, further singles were seen at Northward Hill (Kent) and Skateraw (Lothian) while on 1st, singles were in West Sussex (at Pagham Harbour and Warnham), in Kent (at North Foreland) and in Norfolk (at Titchwell). Another Norfolk record came from Kettlestone on 2nd, while another was seen over Cairngorm (Highland). On 3rd, a Honey Buzzard was seen at Little Haresfield (Gloucestershire). The only reports of Montagu's Harrier this week were also from Norfolk: a juvenile at Titchwell on 29th probably wouldn't have come too far and a "ringtail" was seen near Stiffkey on 31st.

Semipalmated Sandpiper, Dawlish Warren NNR, Devon (Photo: Gary Thoburn)

Baird's Sandpiper, Paxton Pits NR, Cambridgeshire (Photo: Jamie Wells)

Wilson's Phalarope, Loch of Strathbeg RSPB, Aberdeenshire (Photo: Chris Jones)

Lesser Yellowlegs, Guardbridge, Fife (Photo: John Nadin)

Marsh Sandpiper, Clyst Estuary, Devon (Photo: Phil Stidwill)

Dotterel, Dale, Pembrokeshire (Photo: Richard Crossen)
A juvenile Semipalmated Sandpiper was identified at Dawlish Warren (Devon) on 28th (having first appeared there on 26th). The bird stayed until 3rd and often showed well—indeed, some of the images taken this week are arguably some of the very finest portraits taken of the species anywhere. Another juvenile was discovered in Blacksod Bay (Co. Mayo) on 29th, and remained until 30th. In Cambridgeshire, the juvenile Baird's Sandpiper remained at Paxton Pits from 28th–1st, while at least six Buff-breasted Sandpipers were seen: the bird at Loop Head (Co. Clare) remained to 29th, with new arrivals being found on Bryher (Scilly) on 28th, where it stayed until 31st, with perhaps the same bird appearing on St. Agnes the following day, where it stayed until 3rd. Two birds were at Loch a'Phuill, Tiree (Argyll) on 30th, with one at Greenhill on 1st. In County Cork, singles were at Pilmore Strand on 31st and Ballycotton on 2nd. An adult winter Wilson's Phalarope spent a few hours at Loch of Strathbeg (Aberdeenshire) on 1st, before flying off in the late afternoon, while another new arrival in Scotland was a juvenile Lesser Yellowlegs, seen at Guardbridge (Fife) on 3rd. In Norfolk, a White-rumped Sandpiper spent 2nd–3rd at Titchwell. The Long-billed Dowitcher at Dundalk Harbour (Co. Louth) was seen again on 28th and six Pectoral Sandpipers were seen, including two birds in Cornwall (at Porthgwarra and Brew Pool on 28th), one in Bedford (Bedfordshire) on 31st, another at Hickling Broad on 1st–3rd and two birds were in Ireland on 31st, at White's Marsh (Co. Cork) and Tacumshin (Co. Wexford). Last week's two juvenile Marsh Sandpipers remained at Hickling Broad (Norfolk) and Heybridge Basin (Essex) until 30th, with a further juvenile appearing at Bowling Green Marsh (Devon) on 31st, remaining to the following day. The moulting Pacific Golden Plover was still on North Ronaldsay (Orkney) until 3rd, while another was seen, in flight only, over Spurn (East Yorkshire) on 31st. The only Temminck's Stint of the week was at Hickling Broad (Norfolk) on 30th while a juvenile Kentish Plover was seen at Slimbridge (Gloucestershire) on 30th. The same site welcomed a juvenile Dotterel on 1st–3rd, with further sightings coming from Dale Airfield (Pembrokeshire) on 30th–31st (two birds there) and on St. Mary's (Scilly) on 1st–3rd. The only Red-necked Phalarope of the week was seen at Sunk Island (East Yorkshire) on 3rd.

Ring-billed Gull, Westcliff-on-Sea, Essex (Photo: Steve Arlow)

White-winged Black Tern, Shotwick Fields/Boating Lake, Clwyd (Photo: Julie Rogers)
For the tenth winter in a row, "Rossi" the adult Ring-billed Gull returned to the seafront at Southend-on-Sea (Essex) on 30th. A second-winter was seen on the Hayle Estuary (Cornwall) on 31st and another second-winter bird was seen at Belfast Lough (Co. Antrim) on the same day. A Bonaparte's Gull was reported from Scurdie Ness (Angus) on 29th and a Ross's Gull was reported at Balnakeil (Highland) on 31st. An Iceland Gull was at Loch Stiapavat, Lewis (Outer Hebrides) on 29th and a Glaucous Gull was on the same island on 1st. Another Glaucous Gull was at Prestwick (Ayrshire) on 31st, with a third bird at Brora (Highland) on 2nd. In Hampshire, a Caspian Gull was seen at Hythe on 31st and a juvenile was at Draycote Water (Warwickshire) on 1st. Two juvenile White-winged Black Terns were seen at Wilstone Reservoir (Hertfordshire) on 30th—one present with seven Black Terns flew off northwest, just ten minutes before a second individual appeared, this bird present for around 20 minutes before it too headed off, this one going northeast. Further juveniles were seen at Seaforth and Crosby Marina (Lancashire) from 31st–2nd, at Dungeness (Kent) from 31st–3rd and at Blithfield Reservoir (Staffordshire) and Shotwick Fields (Clwyd) on 3rd.

Citrine Wagtail, Landguard NR, Suffolk (Photo: Scott Mayson)

Red-backed Shrike, Landguard NR, Suffolk (Photo: Bill Plumb)

Wryneck, Lundy, Devon (Photo: Grant Karl Sherman)

Shore Lark, Spurn, East Yorkshire (Photo: Andy Booth)
The female Snowy Owl on Termon Hill, Blacksod (Co. Mayo) was still present on 30th, while the female at Aird an Runair, North Uist (Outer Hebrides) was still being seen to 3rd. On the Isle of Man, a Bee-eater was at Port Erin Bay on 29th and a Hoopoe was at Rye Harbour (East Sussex) on the same date. A male Black-headed Wagtail was a brief visitor to the Adur Valley, near Shoreham-on-Sea (West Sussex) on the evening of 3rd, while four Citrine Wagtails were found this week, including the third bird in a fortnight for Fair Isle (Shetland), this newest bird present on 1st–2nd. In Suffolk, a first-winter Citrine Wagtail was at Landguard Point on 29th, while another was on Porth Hellick, St. Mary's (Scilly) on 2nd–3rd. The fourth of the week was seen flying over Vidlin (Shetland) on 3rd. Three new Tawny Pipits this week included two birds in Dorset: one flew over Hengistbury Head on 30th, and the second bird was seen on Portland Bill on 1st–3rd (there may have been two birds present on 1st). At least 12 Red-backed Shrikes were found this week, with two birds in Suffolk, two in Norfolk and notable singles reaching Sheepcote Valley (East Sussex) on 30th and St. Agnes (Scilly) on 31st. It was an excellent week for Wrynecks this week, with at least 50 birds recorded. Initially the arrival was confined to southern England but as the week progressed birds appeared further to the north, with at least 15 birds seen on Shetland on 1st–2nd (including three on Noss on 1st and at least four on Fair Isle on 2nd). Elsewhere, noteworthy singles included one at Queen Mother Reservoir (Berkshire) on 28th, at Blaengarw (Glamorgan) on 29th–30th, at Brackenfield near Ogston Reservoir (Derbyshire) on 1st–3rd and at Trowell (Nottinghamshire) on 3rd. On 30th three "twos" were seen—at Sheepcote Valley (East Sussex), Holland Haven (Essex) and on St. Agnes (Scilly). In East Yorkshire, at Spurn, the Shore Lark was still present on 29th–3rd.
An Aquatic Warbler was an excellent find at Rainham Marshes (London) on 3rd. Two Marsh Warblers were seen on North Ronaldsay (Orkney) on 1st, with one still present on 3rd. Four Icterine Warblers were found over the past seven days: on 31st, one was seen on Blakeney Point (Norfolk); on 1st, singles were at Sumburgh Head (Shetland) and on North Ronaldsay, and in Kent one was seen at Warden Point, Sheppey (this bird still present on 2nd). Seven Melodious Warblers appeared during the review period, four of them on 30th, with single birds at Land's End (Cornwall) and Portland (Dorset) and two on St. Agnes (Scilly). On 31st, two birds were seen at Porthgwarra (Cornwall), one of which stayed until 3rd, while on 1st, Shetland grabbed another, with one at Wester Quarff, Mainland. All bar three Barred Warblers were seen away from Shetland this week, one reported in brambles along the East Bank, Cley (Norfolk) on 30th, and two on North Ronaldsay (Orkney) on 3rd. The Shetland birds were seen on 1st on Yell and Noss, while on 2nd, singles were at Sandgarth and Wester Quarff (both on the Shetland mainland) and at least five were present on Fair Isle.

Rose-coloured Starling, Portland, Dorset (Photo: Lee Fuller)

Rose-coloured Starling, St. Agnes, Cornwall (Photo: Steve Evans)
A juvenile Rose-coloured Starling arrived at Portland Bill (Dorset) on 31st and remained until 2nd at least. An adult was seen in north Cornwall, at St. Agnes, on 30th–31st. Enjoying one of the best weekly tallies for years was Ortolan Bunting, with as many as eight birds recorded. The traditional Ortolan hotspot of Portland saw the first of the week arrive on 29th, with two birds present in the "Top Fields" on 30th–31st, and another at Weston on 30th. Also arriving on 30th were single birds at Sheepcote Valley (East Sussex), Rainham Marshes (London) and on Bryher (Scilly), the latter bird still present on 31st. In Cumbria, an Ortolan was found at South Walney on 31st and on Shetland, one was at Haroldswick, Unst on 2nd. Staying in the Northern Isles, three Common Rosefinches were seen on Fair Isle on 28th, with two there on 2nd. Elsewhere singles were seen on Blakeney Point (Norfolk) and North Ronaldsay (Orkney) on 30th and Out Skerries on 1st and at Asta (Shetland) on 2nd.
Content continues after advertisements
Photo of the Week 28th August–3rd September

Cormorant, Venus Pool NR, Shropshire (Photo: Jim Almond)
One of the great things about bird photography is its ability to 'freeze-frame' bird behaviour so that we can see moments in time that would normally be too quick for us to perceive. As technology improves, more and more of these moments become 'capturable'. One such example is Jim Almond's image showing a Cormorant tossing a small fish into its open throat. A shot like this one would be impossible without a camera that can focus with speed and precision, that has a fast shutter speed and a short shutter lag, and that has enough resolution to be able to pick out minute details such as the eye of the tiny fish. The challenge for bird photographers is to be creative enough to think of how such technological advances can be used, and then to employ the skill and patience needed to realise their vision. By capturing these 'fish tosses' by both Cormorants and Little Egrets, Jim has set an inspiring example of how technology can be put to creative use.
Other notable photos

Wryneck, Holland Haven CP, Essex (Photo: Chris Upson)

Red-necked Grebe, Germany (Photo: Chris Romeiks)

Jay, Telford, Shropshire (Photo: Paul King)

Red-necked Phalarope, Weston-super-Mare SW, Somerset & Bristol (Photo: Gary Thoburn)

Red-backed Shrike, Landguard NR, Suffolk (Photo: Chris Mayne)

Terek Sandpiper, India (Photo: Lee Cooper)

Martial Eagle, Kenya (Photo: R. Luckwill)

Sabine's Gull, Westport Lake, Staffordshire (Photo: Jim Almond)

Common Buzzard, Gigrin Farm, Powys (Photo: Richard Steel)

Turnstone, Angle Bay, Pembrokeshire (Photo: Richard Crossen)

Common Tern, Covenham Reservoir, Lincolnshire (Photo: Nick Clayton)
Photo of the Week 21st–27th August

Sooty Shearwater, Guernsey pelagic, Guernsey (Photo: Paul Hillion)
Pelagic trips are becoming increasingly popular as a way of getting close views of seabirds normally seen only as a dot on the horizon by dedicated seawatchers. A perfect example of the delicacies on offer is the Sooty Shearwater photographed at close quarters by Paul Hillion on one such trip off Guernsey. Even with a short-focal-length lens, Paul has captured the rich plumage details of this handsome bird. Not satisfied with a mere snapshot, though, Paul has used a number of techniques to put together a very pleasing composition: using vertical format with the reflection included, giving the bird space to fly into, aligning the bird's body with a third-line and placing its head at an intersection of thirds. He has also used bright, contrasty tones to create a punchy image that brings out the wonderful textures in both the bird and the sea.
Other notable photos

Grey Heron, Venus Pool NR, Shropshire (Photo: Jim Almond)

Little Egret, Summer Leys LNR, Northamptonshire (Photo: Richard Bedford)

Marsh Harrier, undisclosed site, Angus & Dundee (Photo: Mark Caunt)

Red-necked Phalarope, Weston-super-Mare SW, Somerset & Bristol (Photo: James Packer)

Marsh Harrier, Leighton Moss RSPB, Lancashire (Photo: Andy)

Bittern, Leighton Moss RSPB, Lancashire (Photo: Ian Hargreaves)

Sanderling, Titchwell RSPB, Norfolk (Photo: Nigel Pye)

Sparrowhawk, Cley Marshes NWT, Norfolk (Photo: Richard Bedford)

White-eyed Gull, Egypt (Photo: Nick Clayton)

European Storm-petrel, Great Shearwater and Fulmar, Inishbofin, Galway (Photo: Craig Nash)

Dunlin, Hayle Estuary, Cornwall (Photo: Greg Wills)