The week at a glance
No time for hanging around this week—there are just so many massive rarities on offer! And what a collection it was...though, as is so often the way in the modern birding era, the real "high-end" rarities where available to only those with the impressive inclination to head to far and wide (in this case the Northern Isles) or lucky souls in place around their local patch (where, despite their best efforts, those travelling folk came unstuck).

Cretzschmar's Bunting, North Ronaldsay, Orkney (Photo: Dr Alexander Lees)

Brown Flycatcher, Fair Isle, Shetland (Photo: Mark Breaks)

Brown Shrike, Flamborough Head, East Yorkshire (Photo: Marcus Conway)

Stilt Sandpiper, Campfield Marsh RSPB, Cumbria (Photo: Willie McBay)

Greater Sand Plover, Dunbar, Lothian (Photo: Mark Darling)
Shetland seemed to be streaking away with the "Bird of the Year" crown thanks to the Citril Finch on Fair Isle in June. However, this week saw Orkney race in to contention with the breathtaking discovery of an adult male Cretzschmar's Bunting on North Ronaldsay on 19th. This is the second record for the island group and only the fourth record for Britain; this species has been high on many people's "wants list" for some while. The most recent record before this was of a male on Stronsay (Orkney) in May 1998, with single further males on Fair Isle (Shetland) in 1979 and 1967. For those who missed this far-flung gem, circle your calendars for some time in 2018 for the next one (if the averages are to be believed). The response from Fair Isle was pretty swift though—the island's second, and Britain's third, Brown Flycatcher was found on 24th, but many could breathe a sigh of relief after seeing the showy bird at Flamborough Head in East Yorkshire last October. And, as if by magic, that very same site conjured up another "Brown" mega, also on 24th, in the form of an adult Brown Shrike, in the very same plantation as the Brown Flycatcher. This represents Britain's first mainland record of this long-distance traveller, and is the sixth record for Britain and Ireland (with three on Shetland, one in County Kerry and the infamous bird on Scilly, found on the very same date—September 24th—in 2001). It is almost inconceivable that an American Redstart would ever play second fiddle to anything, but that's certainly the case this week. Ireland's third record of this fabulous Nearctic vagrant (this one a first-winter female) was discovered in the late afternoon of 18th, at Mizen Head (Co. Cork). As well as representing the third record for Ireland, this was also the Cork's third record, following records from Cape Clear Island in 1968 and from Galley Head in October 1985 (discovered the day after the Western Palaearctic's first Philadelphia Vireo was found at the same spot). Indeed there hasn't been an "available" American Redstart since then, the last truly twitchable birds being the super-showy bird at Kenidjack (Cornwall) in 1983 and that at Gibraltar Point (Lincolnshire) in 1982. A Crag Martin was seen at Beeding Hill (West Sussex) on 21st (the news emerging on 22nd). After a couple of circuits of the area, the bird drifted east (neighbouring East Sussex has clocked up two records of this tough-to-catch-up-with species). Shetland rattled in a super double-warbler whammy on 23rd, with the island group's third Eastern Olivaceous Warbler arriving on Foula and on Fair Isle, and the autumn's second Pallas's Grasshopper Warbler making landfall. A Buff-bellied Pipit was on St. Kilda (Outer Hebrides) on 19th (almost three years to the day since another was reported there last). In Cumbria, a juvenile Stilt Sandpiper was found at Campfield Marsh on 22nd, and was still present to 24th. There is a good chance that this could be the juvenile seen on South Uist on 14th-15th of this month. In Scotland, the Greater Sand Plover remained on the Ythan Estuary (Aberdeenshire) until the middle of the day on 19th, before relocating some 170 miles to the south, to Dunbar (Lothian) later that day, and remaining there to 20th. The juvenile Hudsonian Whimbrel was still present around the bay at Porthloo, St. Mary's (Scilly) to 24th, where it seemed to be settling down a little. A proven ship-assisted female Common Yellowthroat was feeding on board the MV Aurora in Southampton Docks (Hampshire) from 19th-23rd at least.

Honey Buzzard, Cresswell Pond NWT, Northumberland (Photo: Rick Thornton)
Last week's major influx of Honey Buzzards (when around 480 birds were reported) continued throughout much of this week, with at least another 240 birds to add in to the total. On 18th, at least 39 birds were seen, including five over Old Beetley (Norfolk) and three over Minsmere (Suffolk). Three birds were seen in Bedfordshire and one on the Lizard (Cornwall) was part of a movement of 41 Common Buzzards. On 19th, 44 or more were noted, including four through South Yorkshire and five over Cambridgeshire, while three over North Wotton (Norfolk) was the highest single group recorded on the day. The 20th saw numbers rise (presumably because it was a weekend and there were more observers in the field), with at least 69 birds recorded. Lancashire scored with five, as did Hampshire, Cambridgeshire again fared well with seven, while County Durham and Dorset bagged 10 each, with six over Portland during the day. A further 66 birds were reported on 21st, with five reported over Leeds (West Yorkshire) and four were reported over West Bromwich (West Midlands) as well. At least seven birds were seen in Warwickshire, including four birds over Warwick. Half a dozen Honey Buzzards were reported in Lancashire and two birds were seen in Dumfries & Galloway. On 22nd and 23rd, numbers fell away quickly, just nine birds seen on the first date, including singles in Cumbria, Buckinghamshire, Gloucestershire and Fife, while on the latter date, just four birds were seen, singles in Derbyshire, Lancashire, Dorset and Norfolk. The 24th saw at least 10 birds reported, including two birds at Portland (Dorset) and singles in Glamorgan and on the Isle of Man.
At least 14 Wilson's Storm-petrels were seen on a pelagic trip off the coast of County Kerry on 21st, perhaps the largest single tally since the halcyon days of Peter Harrison's ground-breaking pelagics in to the Western Approaches on the MV Chalice at the end of the 1980s. At least five Leach's Storm-petrels flew past Cley coastguards (Norfolk) on 23rd (with others seen along the north Norfolk coast on the same day). Other singles were seen Yorkshire to Kent during 22nd-24th, but numbers never exceeded 20 for the whole week. A belated report of Cory's Shearwater came from the Holyhead to Dun Laoghaire ferry on 16th, while a single Great Shearwater this week was seen off Newbiggin (Northumberland) on 24th. Just under 100 Balearic Shearwaters were recorded during the week, with 41 off Porthgwarra (Cornwall) on 18th (with two counts of 13 taken there on 21st and 22nd), while Sooty Shearwaters managed some 250 birds, including 58 off Scarborough (North Yorkshire) on 22nd, 30 off Southwold (Suffolk) on 23rd and at least 20 off Cley coastguards on 23rd. Numbers of Pomarine Skuas were low—no more than 30 were seen all week—while the few Long-tailed Skuas of the week included one over fields at Waxham (Norfolk) on 22nd, with another at Dunbar (Lothian) on the same date. On 23rd, singles were seen from Hartlepool Headland and Spurn (East Yorkshire), with singles seen along the north Norfolk coast from Holme to Cley and two reported from Sheringham. Another Long-tailed Skua was seen at Minnis Bay (Kent), also on 23rd, and on 24th one appeared at Queen Mother Reservoir (Berkshire), with others seen from Felixstowe and Southwold (Suffolk), Whitburn (Co. Durham) and two noted from Canvey Island (Essex). After some 200 Grey Phalaropes last week, numbers plummeted this week, with six off Sennen Cove (Cornwall) on 20th the highest number of the week—the rest were in ones and twos only. Another species that saw a significant drop in numbers this week was Sabine's Gull. After around 55 birds last week, numbers this week reached around 20 birds, including four juveniles from Shell Ness on 23rd. Also in Kent on the same date, two birds were seen from Reculver, while two birds were seen from Blakeney Point (Norfolk) and Scarborough on 22nd. Others were noted from Essex to Fife and Highland, while a single bird was seen off the west coast, at sea, some four miles off the Cheshire coast near Wallasey. The adult White-billed Diver was still present around St. Margaret's Hope, South Ronaldsay (Orkney) to 24th, while more autumnal fare came in the shape of single Little Auks from Hartlepool on 22nd, Spurn and Cley on 23rd, with three seen off Gibraltar Point (Lincolnshire) also on 23rd.

Great White Egret, Beddington SF, London, Greater (Photo: David Campbell)

Spoonbill, Grafham Water, Cambridgeshire (Photo: Tony Mills)
In Somerset, three Cattle Egrets were seen at Shapwick Heath on 22nd. The single bird at Kidwelly (Carmarthenshire) remained to 21st, with a further single on Brownsea Island (Dorset) on 19th. The returning Great White Egret remained at Blashford Lakes (Hampshire) to 24th, while last week's bird at Ynys-Hir (Ceredigion) also remained to the same date. In Suffolk, a Great White Egret was seen at Minsmere on 19th, and then commuted between there and nearby North Warren until 23rd at least. At least 25 Spoonbills were seen during the week, including 10 birds still in Poole Harbour (Dorset) on 19th. The family party of five birds remained at Kirkcudbright (Dumfries & Galloway) to 20th, and five birds were seen briefly at Crosby (Lancashire) on 24th. Notable inland records came from Fairburn Ings (West Yorkshire) on 19th, with two birds at Grafham Water (Cambridgeshire) on 18th-23rd and at Paxton Pits (Cambridgeshire) on 24th. The Broadland flock of Common Cranes reached 26 birds on 21st (the flock seen at Waxham), while three birds were on Whalsay (Shetland) on 22nd with, presumably, the same birds then on the Ythan Estuary (Aberdeenshire) on 24th. Single birds were seen over West Bridgford (Nottinghamshire) on 19th and Draycote Water (Warwickshire) on 20th. In North Yorkshire, a juvenile Night Heron was seen at South Duffield on 19th, while West Yorkshire, the Glossy Ibis was back at Swillington Ings on 19th-23rd. Two Spotted Crakes remained in place for another week: the long-staying bird at Oare Marshes (Kent) was present to 20th at least, while the bird at Farlington Marshes (Hampshire) remained to 22nd. Single Corncrakes were seen on Fair Isle (Shetland) on 18th, at Flamborough Head (East Yorkshire) on 21st and at Killard (Co. Down) on 23rd.
Two Ferruginous Ducks were found this week: the presumed returning drake was back in Somerset, at Barrow Gurney Reservoir, on 22nd and 24th, and a drake was at Calvert Lakes (Buckinghamshire) on 23rd (could it possibly have been the same bird?). In Perth & Kinross, a drake Lesser Scaup arrived at Loch Leven on 23rd, and may well be the drake that has popped in to the site from time to time since 2003. Two drake Surf Scoters were in Lunan Bay (Angus) on 20th-22nd, with another drake still present in the Sound of Taransay (Outer Hebrides). The moulting drake Hooded Merganser moved from Abbotsbury Swannery back to Radipole Lake (Dorset) on 19th, and again on 24th.

Red-footed Falcon, Tophill Low NR, East Yorkshire (Photo: Richard Hampshire)
A handful of rather unseasonable Red-footed Falcons appeared this week. A male was at Tophill Low (East Yorkshire) on 19th-24th, with further males reported from Wimpole Hall Park (Cambridgeshire) on 20th and at Titchwell (Norfolk) on 21st. Three female Red-foots were seen too, near Southampton (Hampshire) on 20th, at Summer Leys (Northamptonshire) on 21st and at Laurieston (Dumfries & Galloway) on 23rd. A Rough-legged Buzzard was seen at Bransdale (North Yorkshire) on 19th while a Montagu's Harrier was at Horsey (Norfolk) on 18th. At least 80 Ospreys were noted from Shetland to Cornwall and included three still on Thorney Island (West Sussex) on 20th and three on the Medway (Kent) on 21st.

Baird's Sandpiper, Ballycotton, Cork (Photo: Ronan McLaughlin)

Buff-breasted Sandpiper, Davidstow Airfield, Cornwall (Photo: Steve Rogers)

Wilson's Phalarope, Alkborough Flats, Lincolnshire (Photo: Graham Catley)

Pectoral Sandpiper, Venus Pool NR, Shropshire (Photo: John Fielding)

Red-necked Phalarope, Freiston Shore RSPB, Lincolnshire (Photo: Russell Hayes)

Dotterel, Cley Marshes NWT, Norfolk (Photo: Gary Thoburn)
A juvenile Semipalmated Sandpiper was still at Ballycotton (Co. Cork) on 19th-20th (with a Baird's Sandpiper and three Buff-breasted Sandpipers also there on the former date). The Baird's Sandpiper remained at Black Rock Strand (Co. Kerry) to 20th and another was at Tacumshin (Co. Wexford) on 21st (along with a Buff-breasted Sandpiper and five Pectoral Sandpipers). Further Buff-breasted Sandpipers included one at Bull Marsh (Co. Dublin) on 17th, two at Davidstow Airfield (Cornwall) on 18th-20th (with two Pectoral Sandpipers there too), singles on St. Mary's and St. Agnes (Scilly) between 18th and 20th, four birds at Carrahane Strand (Co. Kerry) on 18th-22nd, one at Rubha Ardvule, South Uist (Outer Hebrides) on 19th-21st, and singles at Cresswell Pond (Northumberland) on 22nd and on Fair Isle (Shetland) on 23rd. The Wilson's Phalarope was again at Blacktoft (East Yorkshire) on 18th, before relocating back to Alkborough Flats (Lincolnshire), where it remained to 21st (although it was reported again at Blacktoft on 24th). Another Wilson's Phalarope was seen at Baile Gharbhaidh, South Uist (Outer Hebrides) on 21st, while a Long-billed Dowitcher was seen at Lough Donnell (Co. Clare) on 23rd. Two American Golden Plovers were found at Boddam, Mainland (Shetland) on 24th and were the only records of the species this week. A Lesser Yellowlegs was at Tacumshin (Co. Wexford) on 24th and the juvenile was still at Guardbridge (Fife) to 23rd. It's been an excellent week this week for Pectoral Sandpipers. Along with those already mentioned, a further 50+ birds were recorded this week including five at Lough Beg (Co. Derry) on 20th, four at Loch of Strathbeg (Aberdeenshire) on 22nd-23rd and groups of three at Ross Bay (Co. Clare) on 21st, Swine Moor (East Yorkshire) on 23rd and Blacktoft Sands on 24th. Inland duos were noted at Hatfield Moor (South Yorkshire) from 19th-21st and at Lower Moor Flash (Worcestershire) on 19th. The juvenile Red-necked Phalarope remained at Titchwell (Norfolk) to 24th and another was at Freiston Shore (Lincolnshire) on 19th-23rd. Half a dozen Dotterels included two birds on Bryher (Scilly) on 21st, with singles in Suffolk, Norfolk, Essex and Kent. In Staffordshire, the Temminck's Stint was at Belvide Reservoir to 19th, with another at Sidlesham Ferry (West Sussex) on 21st. The Great Snipe at Speeton (East Yorkshire) was still present on 18th, when it was reportedly flushed by over-zealous birders....
Adult Ring-billed Gulls were seen in Essex, County Kerry and County Galway this week, and were all regular suspects. The only Caspian Gull reported this week was a second-winter at Torr Reservoir (Somerset) on 23rd-24th. An adult Iceland Gull flew past Spurn (East Yorkshire) on 21st, and one was at Stornoway Harbour, Lewis (Outer Hebrides) on 19th. An adult Glaucous Gull flew past Hetton Lyons CP (Co. Durham) on 19th, and one was at Brora (Highland) on 21st. A Caspian Tern was seen from Flamborough Head (East Yorkshire) on 17th.

Hoopoe, Carsethorn, Dumfries & Galloway (Photo: Tristan Reid)

Olive-backed Pipit, Spurn, East Yorkshire (Photo: Brian Irvine)

Red-backed Shrike, Margate, Kent (Photo: Steve Tomlinson)

Wryneck, Churchtown, Wexford (Photo: Tom Shevlin)

Bluethroat, Fair Isle, Shetland (Photo: Micky Maher)
A Snowy Owl was seen on St. Kilda (Outer Hebrides) on 19th and the bird at Termon Hill, Blacksod (Co. Mayo) was still present on 20th. The Hoopoe remained at Carsethorn (Dumfries & Galloway) from 18th-23rd while two Citrine Wagtails were noted, on St. Mary's (Scilly) on 18th and at Lough Beg (Co. Derry) on 21st. Three Tawny Pipits were seen during the week, one at Cot Valley (Cornwall) on 19th followed by birds at Sandwich Bay (Kent) on 22nd and Paull Home Strays (East Yorkshire) on 23rd. Single Richard's Pipits were seen on St. Mary's (Scilly) on 21st and Donna Nook (Lincolnshire) on 23rd, while single Red-throated Pipits arrived on Bardsey Island (Gwynedd) on 18th, on Foula (Shetland) on 19th and on Fair Isle (Shetland) on 23rd. An Olive-backed Pipit was found at Spurn (East Yorkshire) on 24th. An adult Lesser Grey Shrike was found near Sheringham (Norfolk) on 24th, and three Great Grey Shrikes arrived during the course of the same day. The first was noted at Ramsgate in Kent and was followed by birds at Spurn (East Yorkshire) and Wells Woods (Norfolk). A juvenile Woodchat Shrike (possibly of the race niloticus) was at Greatham Creek (Cleveland) on 18th, while the juvenile at Hook Head (Co. Wexford) remained until 21st. At least 25 Red-backed Shrikes were seen this week and these included up to six on Shetland and five in East Yorkshire (including two at Spurn on 22nd), while in the far southwest, one was at Carminowe Creek, Helston Loe (Cornwall) from 18th-24th. At least 50 Wrynecks were found, with at least five birds on Scilly, six or seven birds in west Cornwall and six birds in Kent (including two each for Foreness Point and North Foreland on 18th). Two birds were at Rainham Marshes (London) on 19th while three birds were seen on Portland, also on 19th. Scilly welcomed at least four Short-toed Larks during the week with single birds on St. Martin's on 18th and 22nd, on Bryher on 20th and on St. Agnes to 21st, when two birds were seen together on Wingletang, where they stayed to 24th. The other Short-toed Lark for the week was seen on Whalsay (Shetland) on 19th. Also on Shetland, a Thrush Nightingale was seen at Pool of Virkie, Mainland on 22nd, and the bird at Holme (Norfolk) was reportedly still present on 18th. Bluethroats were seen at Hestily, South Ronaldsay (Orkney) on 19th, and on Fair Isle on 20th, with singles on 24th appearing on North Ronaldsay (Orkney) and at Titchwell (Norfolk). A Red-flanked Bluetail arrived late in the day in the plantation on Fair Isle on the remarkable 24th. In East Yorkshire, the Shore Lark at Spurn remained throughout the week. Staying at Spurn, it would appear that last week's record of a Waxwing can now be struck from the record.

Yellow-browed Warbler, Great Orme, Conwy (Photo: Adrian Foster)

Melodious Warbler, Portland, Dorset (Photo: Graham Cox)

Red-breasted Flycatcher, Spurn, East Yorkshire (Photo: Brian Irvine)
Three Lanceolated Warblers were seen on Fair Isle this week: one was present on 18th-19th, then two were found on 23rd (the same day as the Pallas's Grasshopper Warbler). Shetland's fourth Paddyfield Warbler of the autumn (and the third in the space of a fortnight) was at Pool of Virkie, Mainland on 20th-21st while, still on mainland Shetland, two Blyth's Reed Warblers appeared on 24th, one at Sumburgh and the other at Quendale. The first Arctic Warbler of the autumn was found at Exnaboe, Mainland (Shetland) on 18th-19th and the first Radde's Warbler was found in Wells Woods (Norfolk) on 24th. The Western Bonelli's Warbler was still on Fair Isle at the start of the week, while two birds were seen in the far southwest on 18th, in a private area of Nanjizal (Cornwall) and on St. Mary's (Scilly). At least 100 Yellow-browed Warblers arrived this week, with up to 27 birds seen on Shetland alone on 21st, with 10 seen on Out Skerries, with four on Whalsay and three on Fair Isle. On 24th, 10 were reported on Fair Isle and North Ronaldsay weighed in with a remarkable 20 or more. East Yorkshire and Norfolk had at least five birds each, one reached Tresco (Scilly) on 21st, singles made it to Conway and Pembrokeshire by the middle of the week and on 23rd one was found at Sandwell Valley (West Midlands). Two Aquatic Warblers were trapped and ringed this week: one was at Steart (Somerset) on 19th, with one the following day at Slapton Ley (Devon). Around a dozen Melodious Warblers were seen, including four birds in Ireland, at Brownstown Head (Co. Waterford) on 18th, Galley Head and Old Head of Kinsale (Co. Cork), both on 19th, and Hook Head (Co. Wexford) on 20th. Singles were also seen on Bardsey Island (Gwynedd) and Skomer (Pembrokeshire) during the week, but for some, the bird found on Blakeney Point (Norfolk) on 24th was by far the most significant Melodious Warbler of the week. It is 51 years and 19 days since the last record of the species in the county; indeed, the only other records for Norfolk were both caught in 1957 by the late Richard Richardson, both at Walsey Hills. By comparison, numbers of Icterine Warblers dropped off sharply, with only two birds seen; one was on Lundy (Devon) on 19th-20th, with another at Hopton (Suffolk) on 21st. Around 18 Barred Warblers was also a significant drop in numbers compared to last week (at least 32 seen then), with up to nine of this week's birds appearing around Shetland. One was on Bardsey on 18th, while another was at Breakwater CP (Anglesey) on 23rd. At least 11 Red-breasted Flycatchers were found, with singles in East Yorkshire at Kilnsea on 22nd-24th and at Sammy's Point and Spurn on 23rd. One was on Foula (Shetland) on 20th with further singles at Theddlethorpe St. Helen (Lincolnshire) on 22nd and near Robin Hood's Bay (North Yorkshire) on 23rd. On 24th, new arrivals were found on Holy Island (Northumberland), and at Bempton Cliffs (East Yorkshire), Saltfleetby (Lincolnshire) and Great Yarmouth and Eccles (Norfolk).

Rose-coloured Starling, Point of Ayre, Isle of Man (Photo: Pete Hadfield)

Black-headed Bunting, Castlebay, Barra, Outer Hebrides (Photo: Andrew Stevenson)
Around eight Rose-coloured Starlings were found during the week, with up to three in Cornwall (at Brew Pool on 18th, around Polgigga, Porthgwarra and Land's End from 20th-24th, and at Lizard village on 21st-24th). Others were seen at Reculver (Kent), Bowmore (Islay) and Sandwick (Shetland) on 18th and Point of Ayre (Isle of Man) on 19th. A Serin flew south over the dunes at Waxham (Norfolk) on 20th. A male Black-headed Bunting was found on Barra (Outer Hebrides) on 21st and a Rustic Bunting was found at Landguard NR (Suffolk) on 24th. Single Ortolan Buntings were seen at Beesands Ley (Devon) on 18th, Landguard NR and Polgigga (Cornwall) on 19th, at Durlston CP (Dorset) on 20th and at Old Head of Kinsale (Co. Cork) on 21st. There are eight Common Rosefinches to report this week: the juvenile remained at Rattray Head (Aberdeenshire) on 18th-20th, singles were seen on Harris (Outer Hebrides) and Cape Clear Island (Co. Cork) on 21st, one flew over Nanjizal (Cornwall) on 22nd, while four birds were seen around Shetland during the week (on Mainland, Unst, Fetlar and Foula). The round-up concludes with another Red-eyed Vireo for County Mayo, one seen at Annagh Plantation on 18th.
Content continues after advertisements
Photo of the Week

Cuckoo, Parkgate Old Baths, Cheshire (Photo: Richard Steel)
Cuckoos are well known for their parasitic breeding behaviour and their distinctive calls, but are much more often heard than seen, making them difficult birds to photograph. Taking the opportunity to visit a particularly approachable juvenile that spent a few days at a local saltmarsh, Richard Steel captured a superb series of images showing the bird perching, flying and stocking up on food before its long journey to Africa. Our pick of the series is this close-up shot that includes many of the elements of classic portrait photography: a diffuse, single-colour setting to emphasise the subject, soft lighting that models the subject's form and highlights facial features and, most of all, a pose and expression that sums up the character of the subject.
Other notable photos

Hoopoe, Carsethorn, Dumfries & Galloway (Photo: Steve Round)

Curlew Sandpiper, Snettisham RSPB, Norfolk (Photo: Nigel Pye)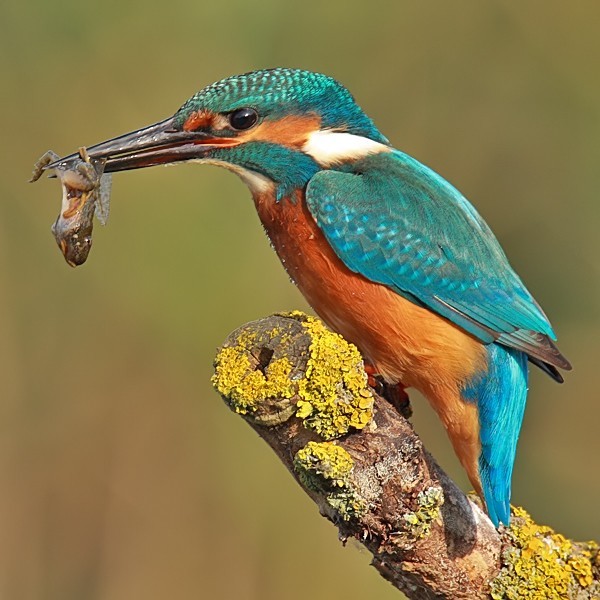 Common Kingfisher, Grove Ferry NNR, Kent (Photo: Steve Ashton)

Pectoral Sandpiper, Venus Pool NR, Shropshire (Photo: Jim Almond)

Osprey, Far Ings NR, Lincolnshire (Photo: Don Davis)

Sparrowhawk, Dawlish Warren NNR, Devon (Photo: Jim Almond)

Common Kestrel, Donna Nook, Lincolnshire (Photo: Dean Eades)

Bearded Tit, Cley Marshes NWT, Norfolk (Photo: Max Silverman.)

Dunlin, Vazon Bay, Guernsey (Photo: Paul Hillion)

Northern Wheatear, Spain (Photo: Steve Fletcher)

European Stonechat, Dounby, Mainland, Orkney (Photo: Maxie B)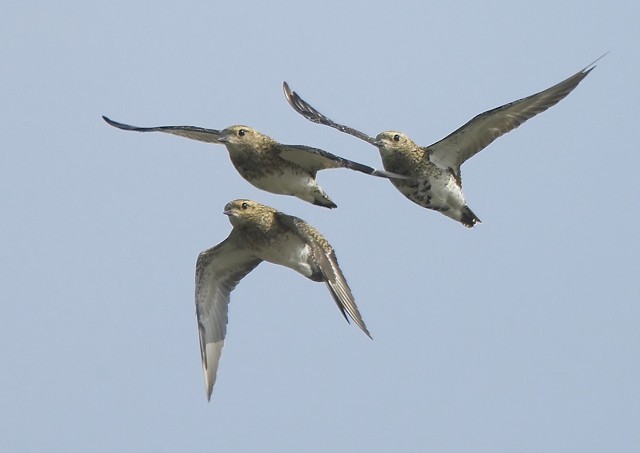 Golden Plover, Cley Marshes NWT, Norfolk (Photo: Richard Bedford)

Wryneck, Seaton Delaval, Northumberland (Photo: Keith Jamieson)

Buff-breasted Sandpiper, Davidstow Airfield, Cornwall (Photo: Steve Rogers)

Avocet, Wytch Lake, Dorset (Photo: David Riddle)

Grey Heron and Fox, Blashford Lakes HWT, Hampshire (Photo: Maxie B)