The week at a glance
And so we come to the final Review of the Week of 2014 which, as it turns out, is a bit of a quiet one. As tends to happen in December, things have gradually been winding down over the past few weeks as the volume of bird news falls away to its usual low ebb just before the New Year. Focus is understandably elsewhere in the week leading up to Christmas, and it's admirable how birders find the time to be out at all — such dedication and enthusiasm is a real testament to our wonderful hobby.
As we reported last week, the generally mild and unsettled conditions haven't really done much to stir things up bird-wise. However, gulls can usually be relied on during inclement winter spells and this week was no exception: a first-winter American Herring Gull was discovered at Killybegs, Co Donegal, on 20th — though it could not be re-found the following day. Killybegs has a proven track record for smithsonianus, with at least ten previous birds; that said, apart from a brief bird in March, the last record came in 2007 and so this latest individual is most welcome.
Last week's gorgeous juvenile Ivory Gull was again seen on Benbecula on 18th, this time at Borgh where it created the quite remarkable scene below, which won our Photo of the Week award:
Content continues after advertisements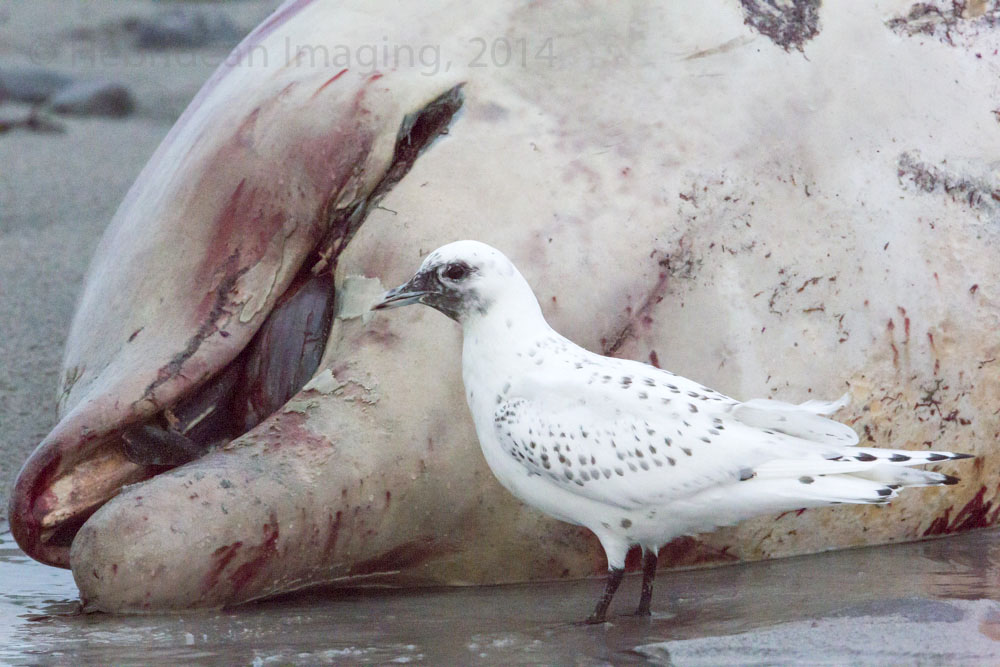 Ivory Gull, Borgh, Benbecula, Outer Hebrides (Photo: Yvonne)
The unfortunate cetacean on which the gull was seen feeding is, incidentally, a Cuvier's Beaked Whale — almost as unusual a sight as the gull itself! Another juvenile Ivory Gull was then seen from the Uig–Lochmaddy ferry crossing during the afternoon of 23rd — according to the observer a different, whiter-faced individual than that on Benbecula. Perhaps another influx is on the cards?
In fact this ferry crossing produced another of the other of the week's highlights: a Brünnich's Guillemot. Admittedly not seen during the review period itself (14 December), news broke on 18th during a week which also saw two further records from the near-continent: a tideline corpse in the Netherlands and another, very much alive, at Skagen, Denmark, on 19th.
To geese, and the two Canada Geese were still in Lancashire this week, being seen at Todderstaffe Hall on 17–20th and Fleetwood on 21st. Their identification is not yet clear: this week they've primarily been advertised as Todd's (interior) but photos seem inconclusive. Across the Irish Sea the Lesser Canada Goose remained at Wexford Wildfowl Reserve; Richardson's Cackling Geese were at Baleshare, North Uist, on 17–21st and still on Islay, Argyll, on 19th. Ten of eleven Black Brants were between East Yorkshire and Devon, with the exception one still in Co Kerry.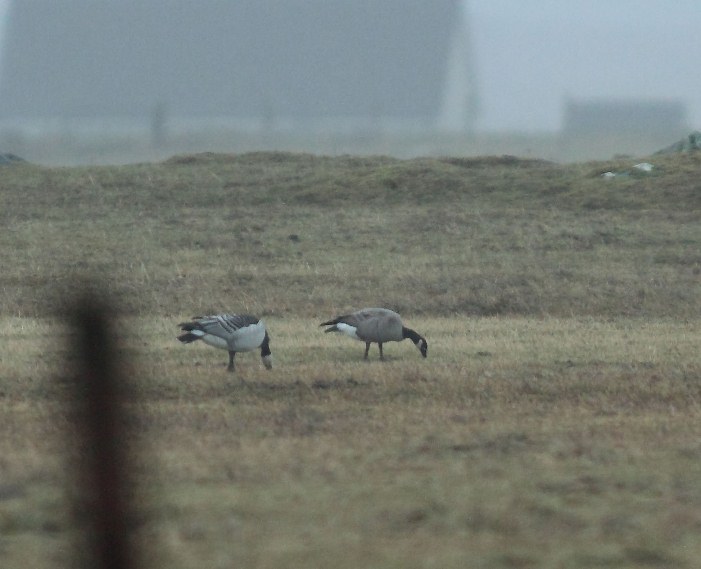 Richardson's Cackling Goose, Baleshare, N.Uist, Outer Hebrides (Photo: Steve Duffield)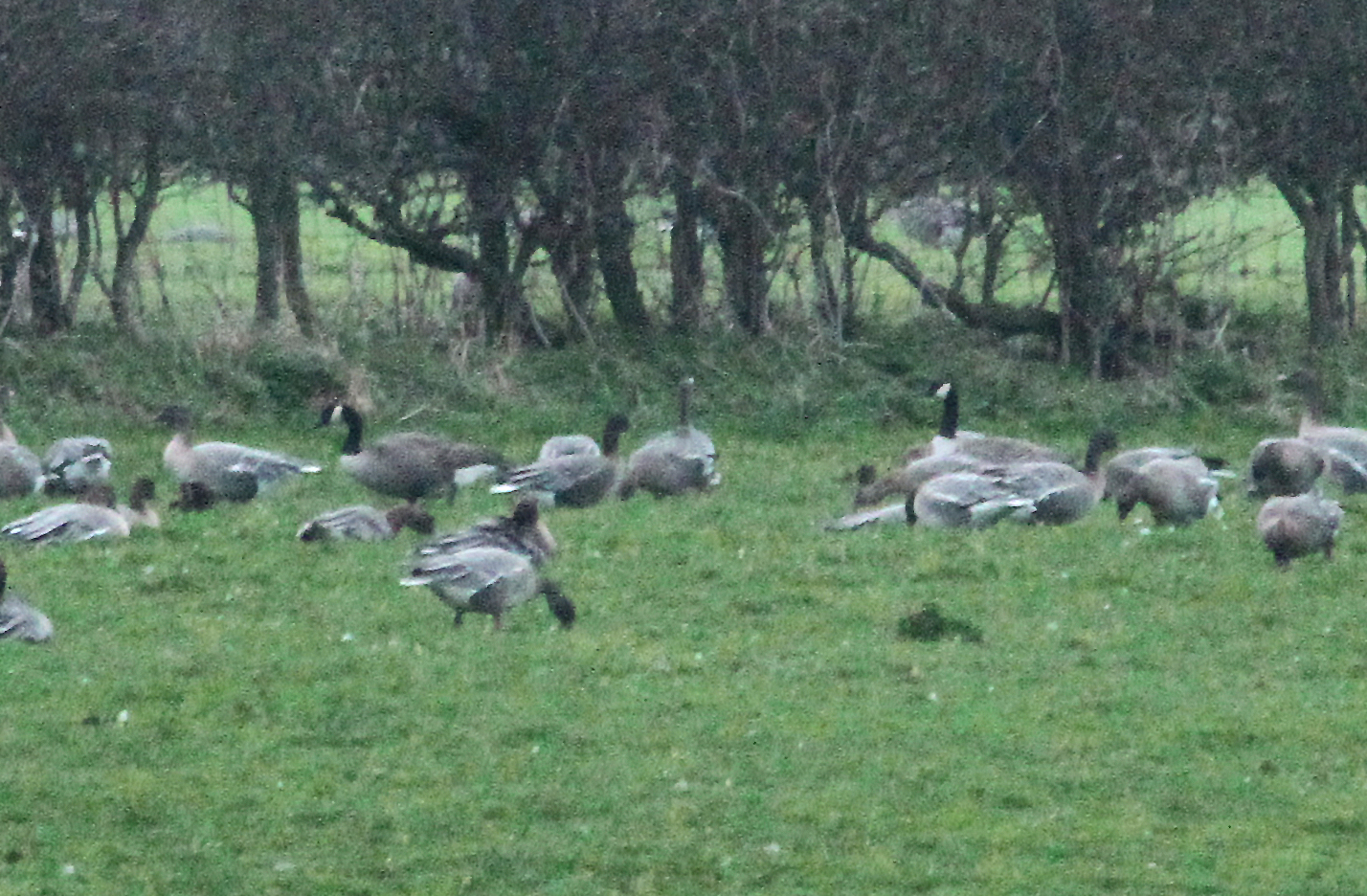 Canada Geese, Todderstaffe Hall, Lancashire (Photo: Jaz)
Just one of the American Coots was reported this week — the bird at Balranald, North Uist, which was still there on 20th alongside one of the week's paltry trio of Green-winged Teal; the others were at Orford Ness, Suffolk, on 21st and still at Caerlaverock WWT, Dumfries & Galloway, all week. It's not often that American Wigeon numbers outnumber Green-winged Teal but they did so comprehensively this week, with seven reported. The two females were still on the Gannel Estuary, Cornwall, and drakes remained in Moray/Nairn, Aberdeenshire, Devon and Co Leitrim; a new bird was at Marshside RSPB, Lancs, on 20–21st.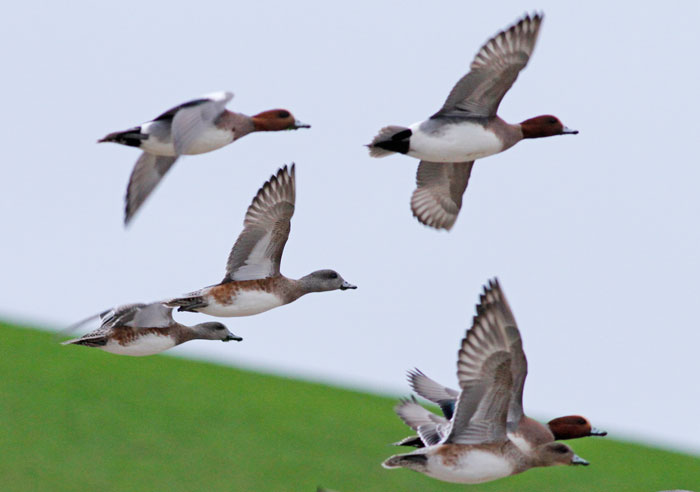 Two American Wigeons, Gannel Estuary, Cornwall (Photo: Chris Townend)
Four drake Lesser Scaup remained: at Cardiff Bay, Glamorgan; Llangorse Lake, Powys; Linlithgow Loch, Lothian; and Trabboch Loch, Ayrshire. A drake Ring-necked Duck was found at Bray Gravel Pits, Berks, on 22nd, a female was at Lough Ennell, Co Westmead, on 20th and two were briefly on Carlingwark Loch, Dumfries & Galloway, on 21st. Birds also remained at Lough Leane, Co Kerry, and Tiree, Argyll. The drake Ferruginous Duck remained put at Blashford Lakes, Hants.
The female King Eider was again off Basta Voe, Yell, Shetland, on 18th and five Surf Scoters remained in Colwyn Bay, Conwy. Single birds were off Musselburgh, Lothian, and Stutton Ness, Suffolk, while the Pacific Diver was still in Mount's Bay, Cornwall, on 20th.
Two Cattle Egrets continued to show well at Dungeness, Kent, on 23rd and birds were still at Frodsham Marsh, Cheshire, and Grouville Bay, Jersey, on 21st. Six Great White Egrets remained at Dungeness on 18th. The only shorebird of real note was the Lesser Yellowlegs still on Rogerstown Estuary, Co Dublin, on 20th.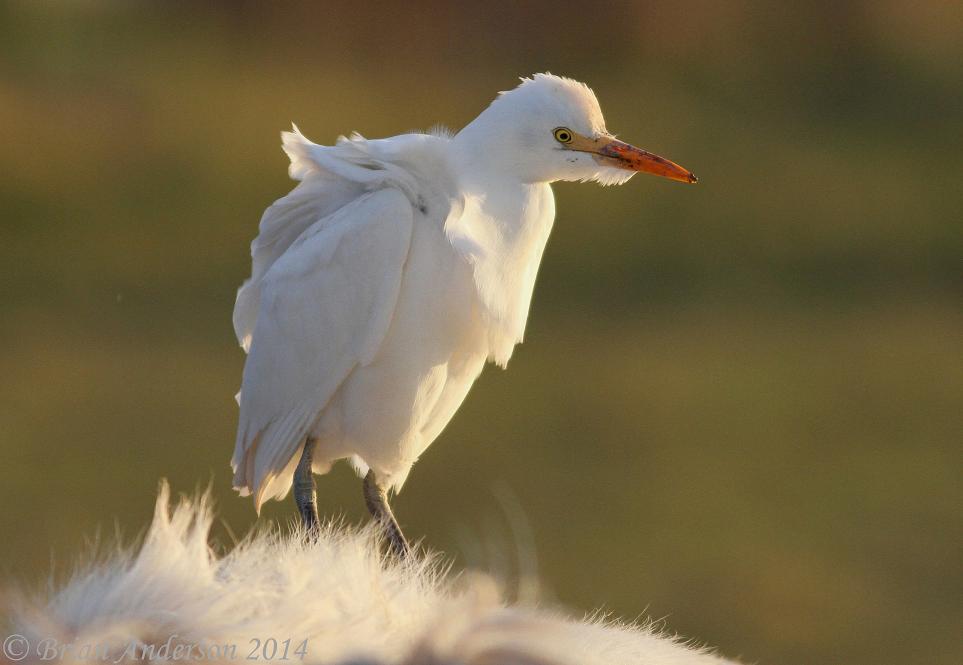 Cattle Egret, Dungeness NNR, Kent (Photo: Brian Anderson)
In Devon, the Bonaparte's Gull was still in the Dawlish Warren area on 21st. Also in the county, an adult Ring-billed Gull was a new find at Goodrington on 22nd, and a first-winter was also new on the Hayle Estuary, Cornwall, on 18th and 22nd. An adult roosting at Llys-y-Fran Reservoir, Pembrokeshire, on 19th is no doubt a returning bird; another adult roosted at Blashford Lakes, Hants, on 23rd. Four remained at Nimmo's Pier, Co Galway, and other regular birds were noted in Co Waterford, Co Dublin and Hampshire. Numbers of Kumlien's, Iceland and Glaucous Gulls remained low. The Forster's Tern was seen at Newtownlynch, Co Galway, on 20th.

Ring-billed Gull, Goodrington, Devon (Video: Mike Langman)
The Hoopoe also remained around Dawlish until at least 22nd and there was late news of a bird in Hook Norton, Oxon, on 13th. A bizarre report of a Wryneck came from St Mary's, Scilly, on 19th. Still about and showing well at times was the Blyth's Pipit near Wakefield, W Yorks; Richard's Pipits included a new bird at Horsey, Norfolk, on 20th, two again at Cloughton Wyke, N Yorks, on 21st and singles still at Pevensey Levels, E Sussex, and Redcliff Point, Dorset. Also still performing well was the Eastern Black Redstart on St Mary's, Scilly, which is looking ever-more likely to spend the winter on the island.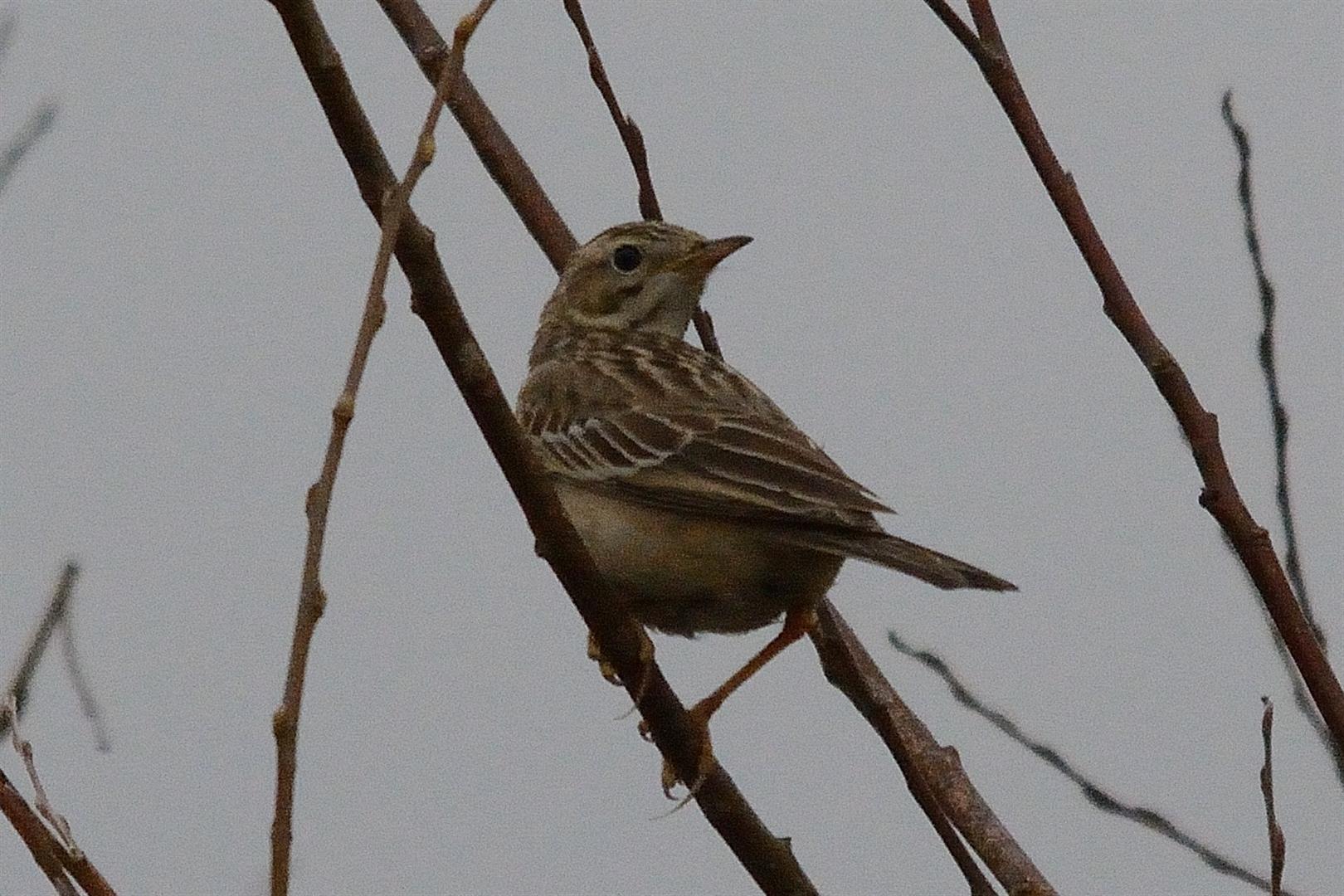 Blyth's Pipit, Pugney's CP, West Yorkshire (Photo: Mick Hemingway)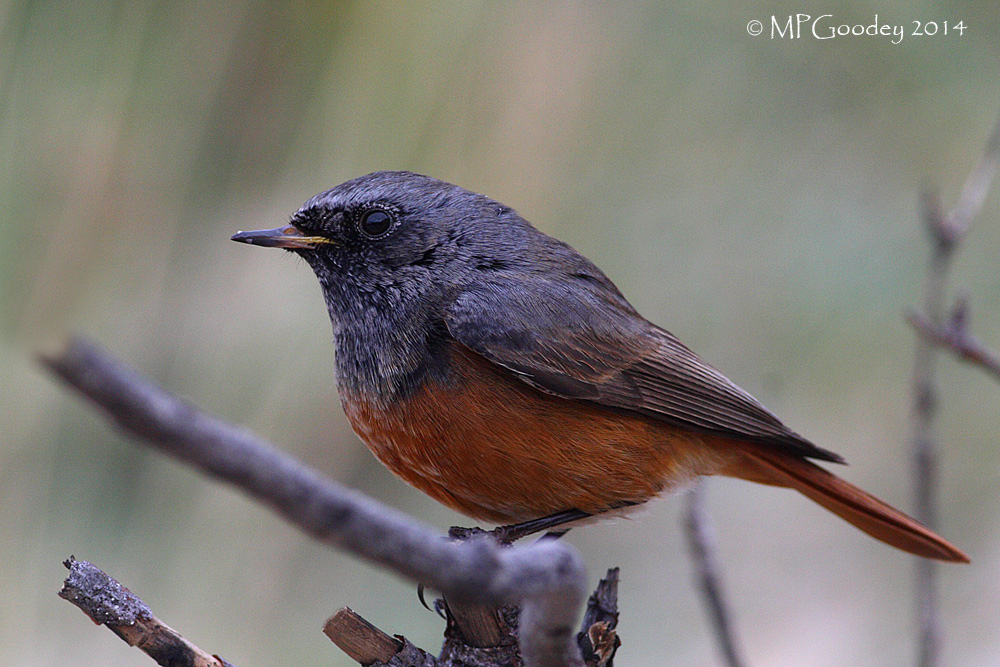 Eastern Black Redstart, St. Mary's, Isles of Scilly (Photo: Martin Goodey)
Similarly settled is the Barred Warbler in the observatory garden at Portland Bill, Dorset: it was still showing well on 23rd. In Devon, Yellow-browed Warblers remained at Beesands Ley and Broadsands while a third was reported as heard only in Stockbridge, Hants, on 21st. The Reed Warbler and at least one Whitethroat remained in Leyton, London, this week; other summer migrants included Swallows in Norfolk, Kent, Dorset, Devon, Cornwall and up to four on Jersey as well as a House Martin at Lackford Lakes, Suffolk, on 19th. More seasonable was a possible Northern Long-tailed Tit in Sydenham Hill Wood, London, though its identity was still not confirmed by Tuesday. Three Penduline Tits continued to commute around the Topsham area of Devon until at least 20th.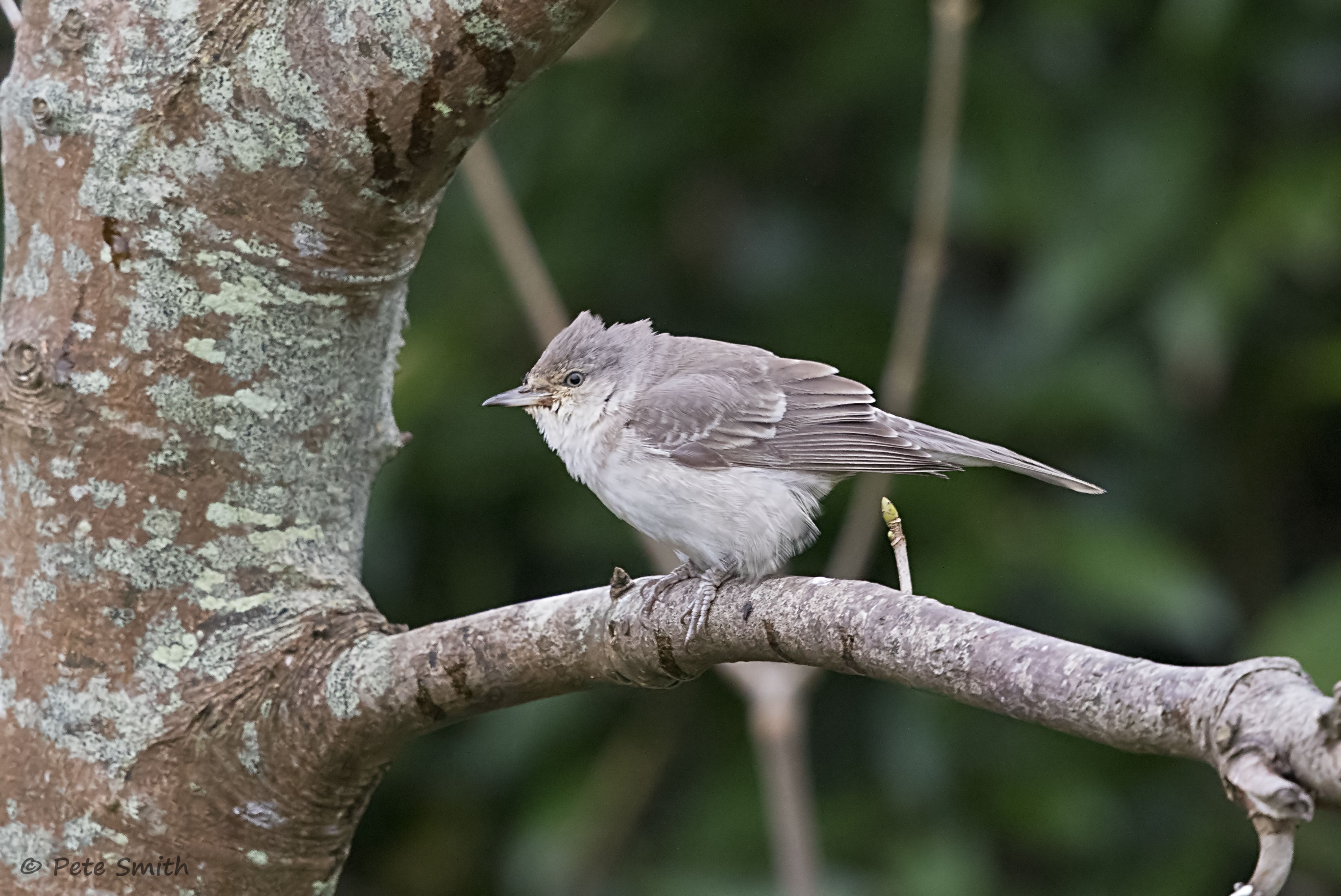 Barred Warbler, Portland, Dorset (Photo: Pete Smith)
Western Palearctic news
In Finland, the Black-throated Accentor was seen daily on the isle of Hailuoto until 22nd, and news of an Azure Tit coming to feeders in Kolari was also well received on 21st; apparently the latter has been present since 8 November.

Black-throated Accentor, Finland (Photo: Martin Gottschling)
The Black-faced Bunting was last reported from Heligoland, Germany, on 18th and appears to have moved on. A female Steller's Eider was photographed in Gdansk Bay, Poland, on 21st. The Pygmy Cormorant remained at Aiguamolls de l'Empordà, Girona, Spain, while across on São Miguel, Azores, the Willet was noted again at Ponta Delgada ETAR.
Highlights from Iceland included the remaining American White-winged Scoter and Hooded Merganser in the Reykjavík area and juvenile Ivory Gulls on Heimaey Island and at Sandgerði.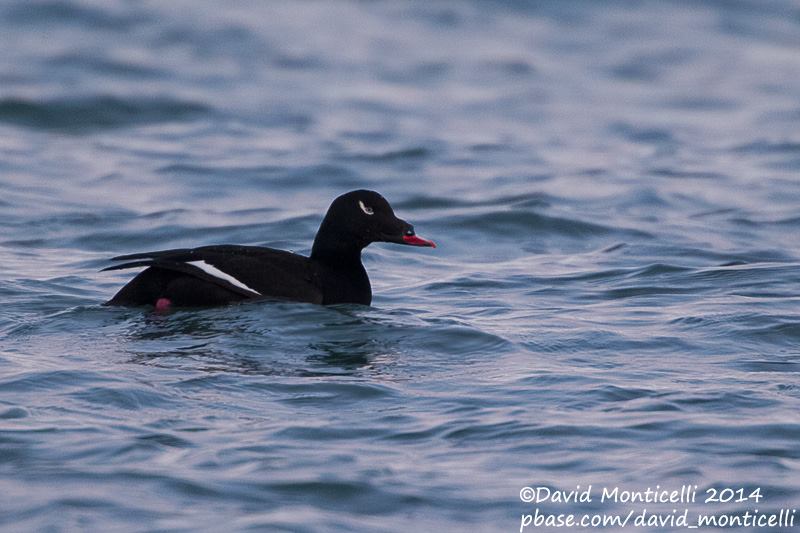 American White-winged Scoter, Iceland (Photo: David Monticelli)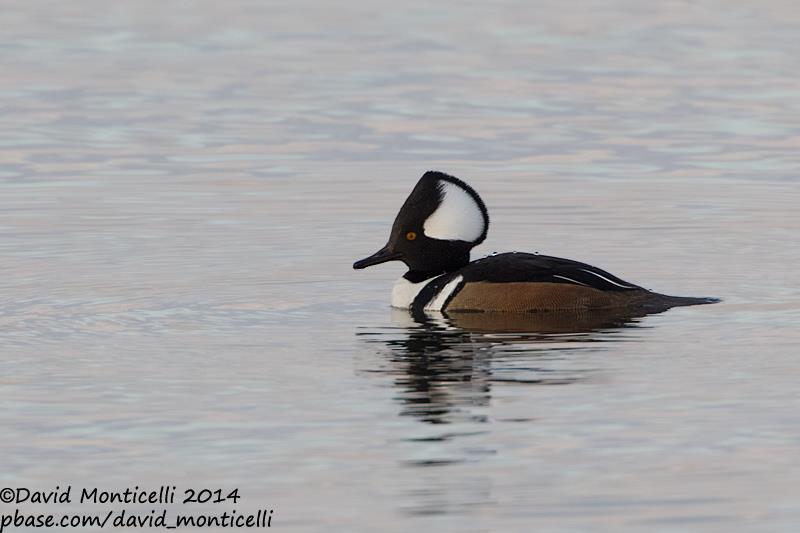 Hooded Merganser, Iceland (Photo: David Monticelli)
And with that it's time to bid our readers the very Happiest of Christmases. The first weekly review will be in our next newsletter on 7 January 2015; hopefully we'll have plenty of great holiday-season birds to report back on. Season's Greetings to all!
Photo of the Week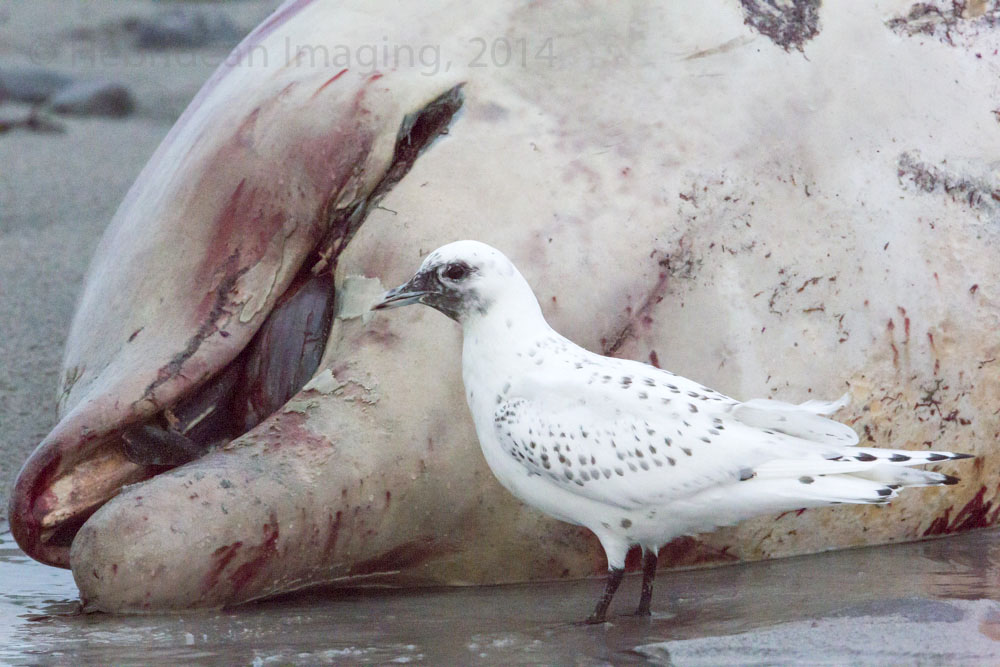 Ivory Gull, Borgh, Benbecula, Outer Hebrides (Photo: Yvonne)
The presence of a dead cetacean on a remote northern Scottish beach creates the perfect concoction to attract one of the scarcer gulls, writes Steve Young, and that was exactly the case when Yvonne Benting went to measure a deceased Cuvier's Beaked Whale that had been washed up on the beach by Stinky Bay, Benbecula, only to be joined by a juvenile Ivory Gull. No common species of whale for this beautiful rarity then!
The gull had been present elsewhere on the island earlier in the week but suddenly appeared in front of the observers and actually landed on the whale next to them before starting to feed — an opportunity not to be missed, and one that Yvonne took full advantage of. Poor light meant a high ISO setting, but the quality is still good and this is a lovely portrait of an Ivory Gull as you'd hope to see it.
Congratulations Yvonne on your POTW; and a very Merry Christmas to all our photographers and website users.
Other notable images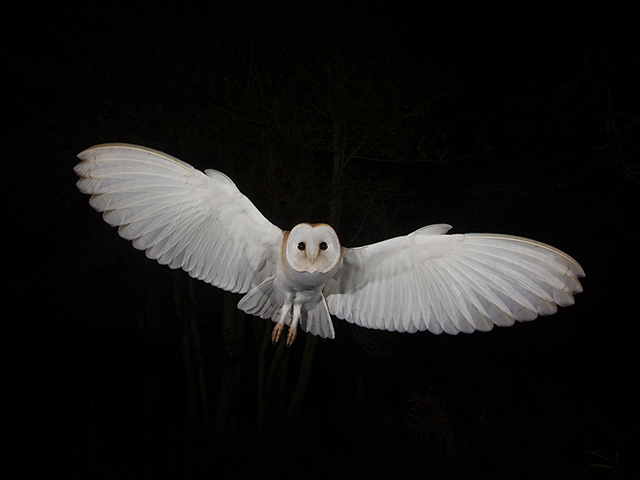 Barn Owl, Chorley, Lancashire (Photo: Roy Rimmer)

Water Rail, Cotswold Water Park, Gloucestershire (Photo: Dave Collins)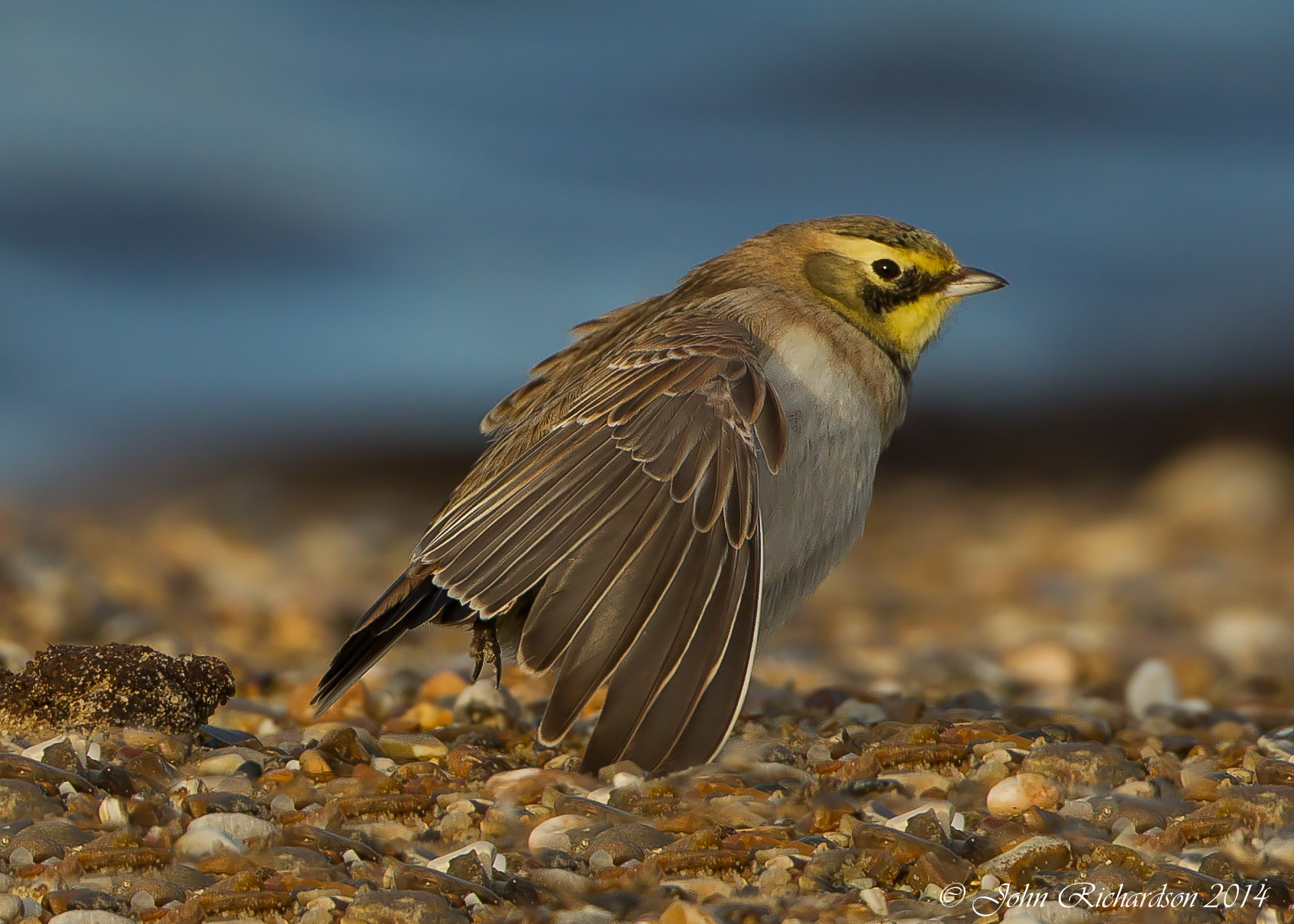 Shore Lark, Covehithe Broad, Suffolk (Photo: John Richardson)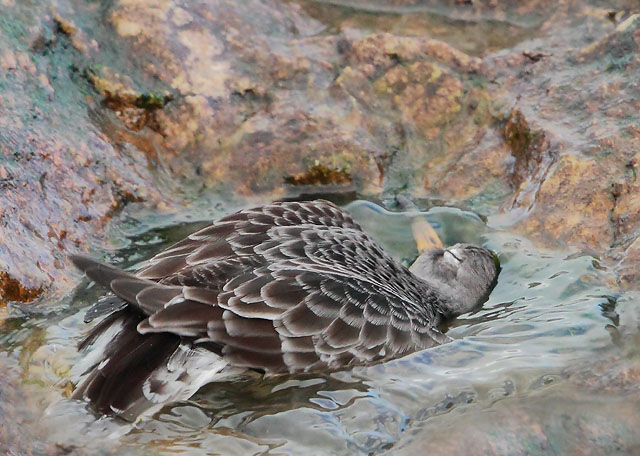 Purple Sandpiper, Rhos-on-Sea, Conwy (Photo: Bob Garrett)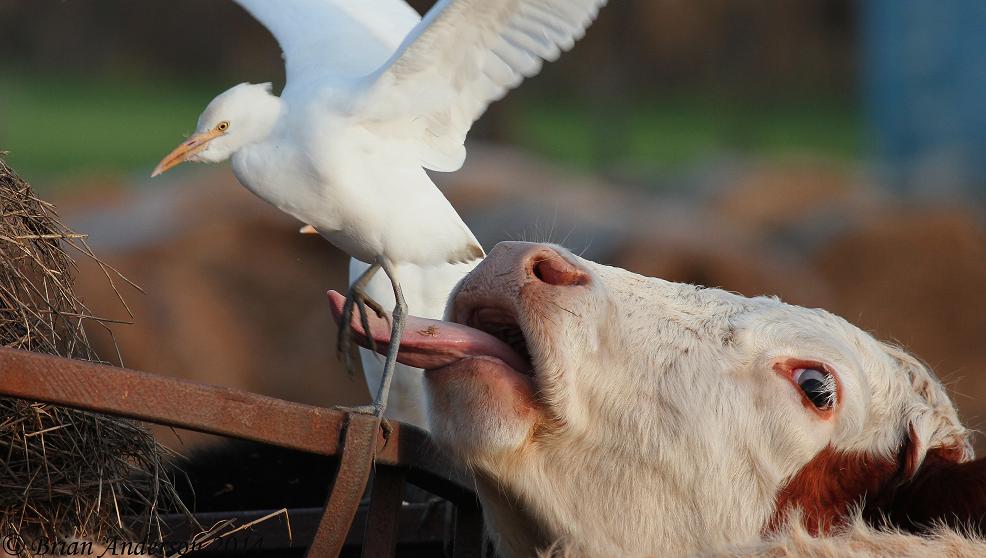 Cattle Egret, Dungeness NNR, Kent (Photo: Brian Anderson)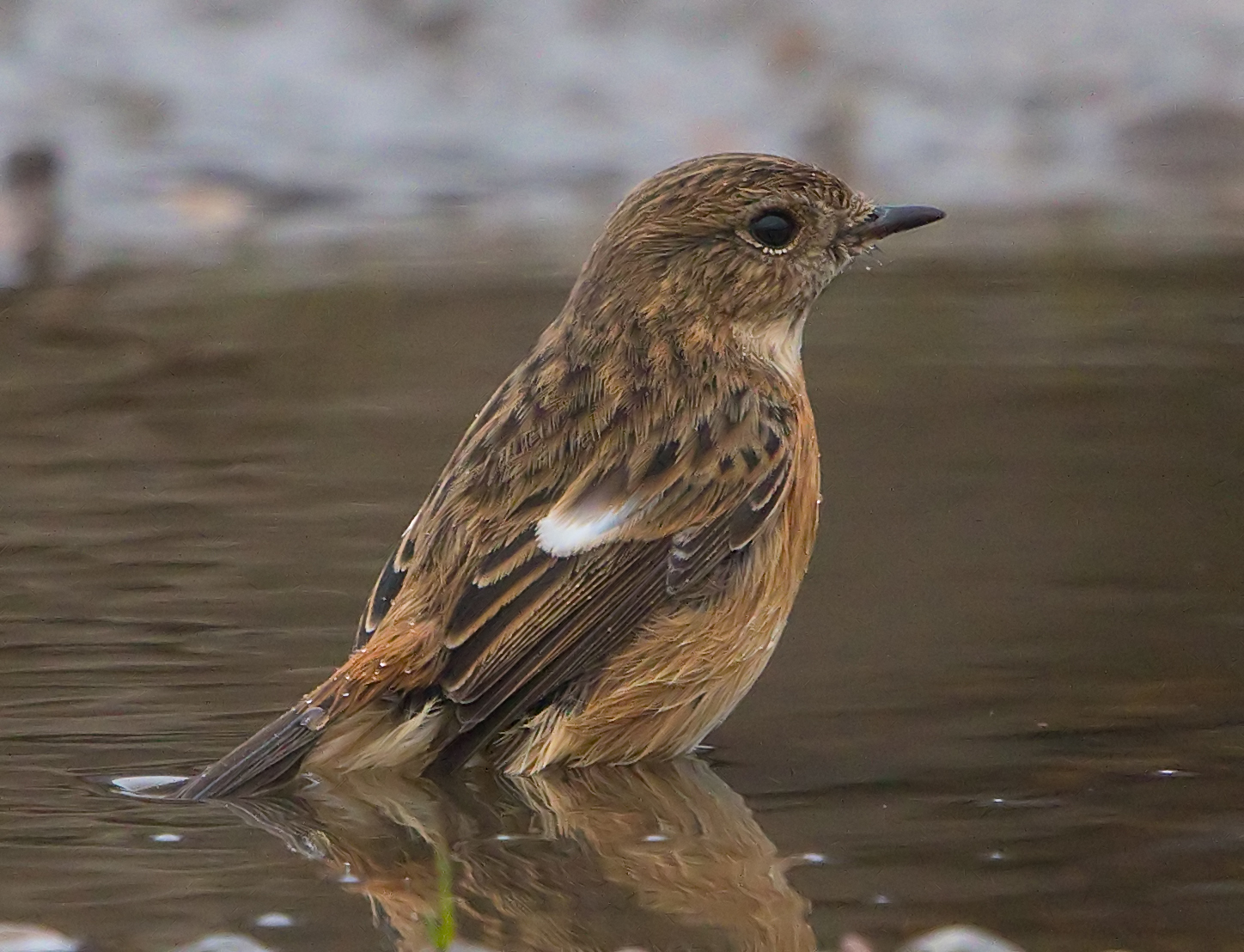 Stonechat, Dunwich, Suffolk (Photo: Nick Brown)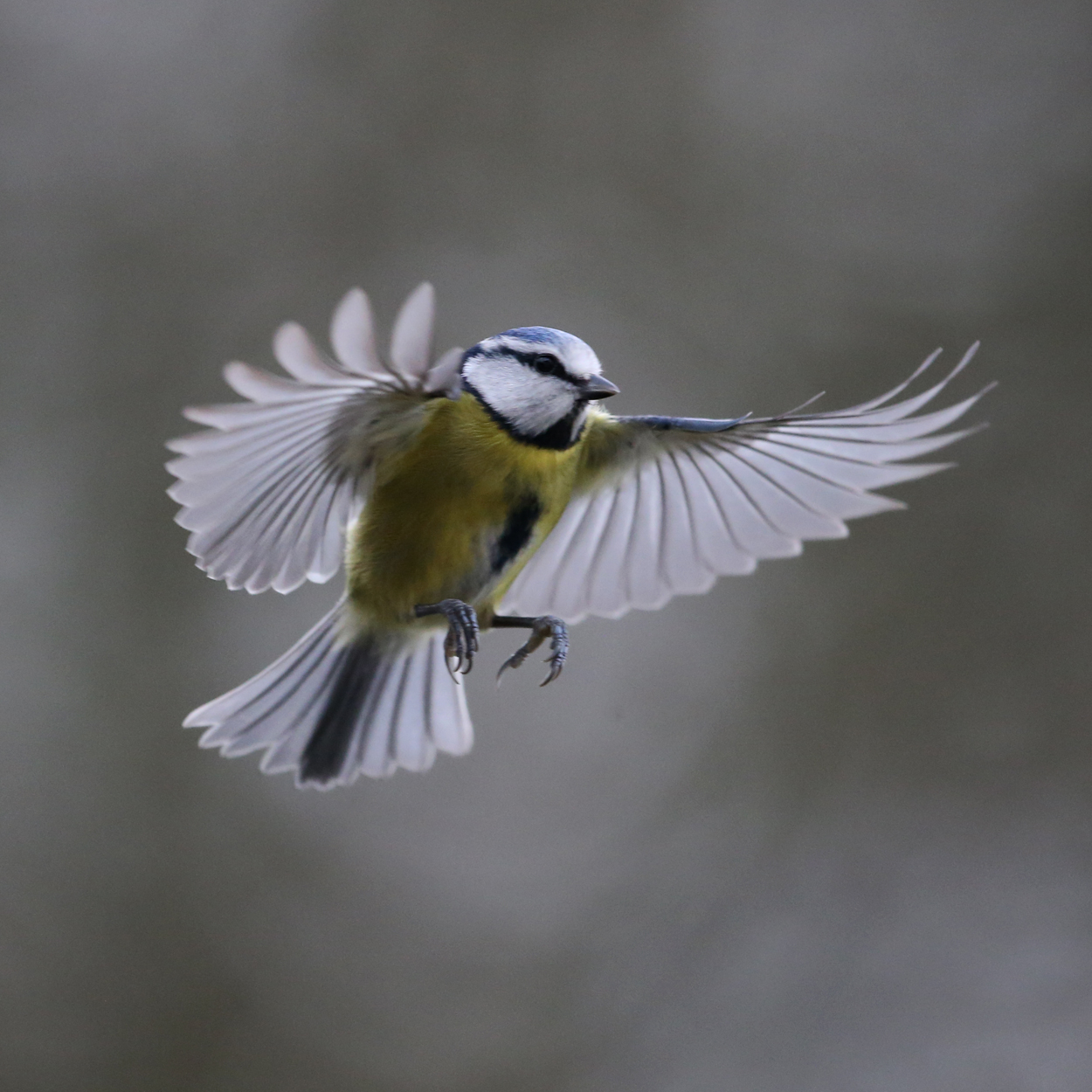 Blue Tit, South Brent, Devon (Photo: Steve Hopper)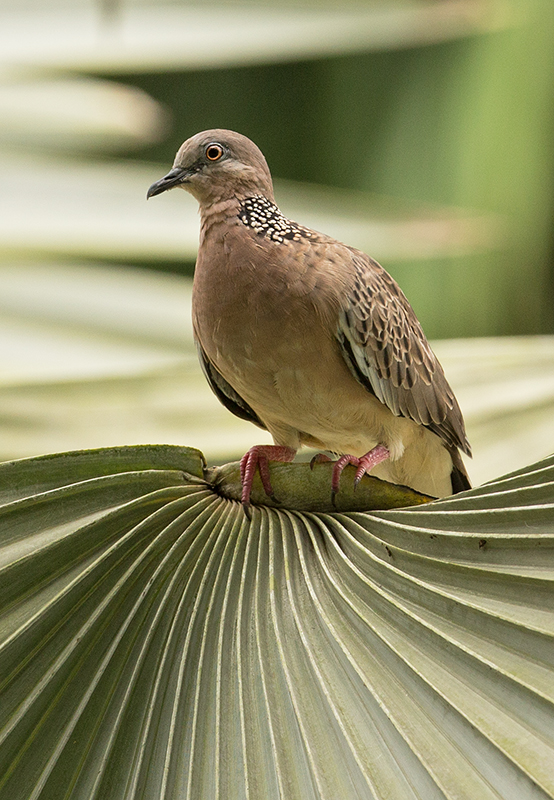 Spotted-necked Dove, Singapore (Photo: Dave Williams)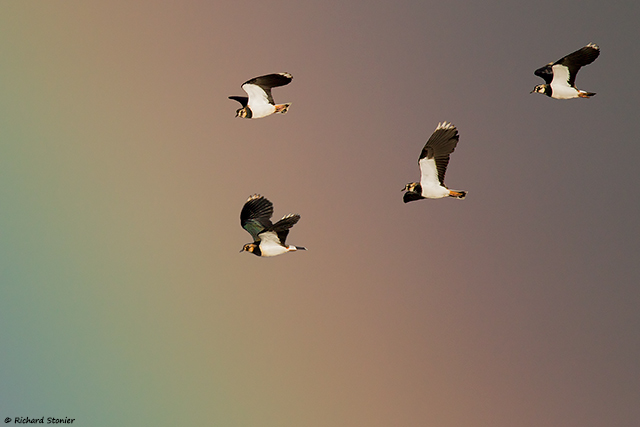 Lapwing, Slimbridge WWT, Gloucestershire (Photo: Richard Stonier)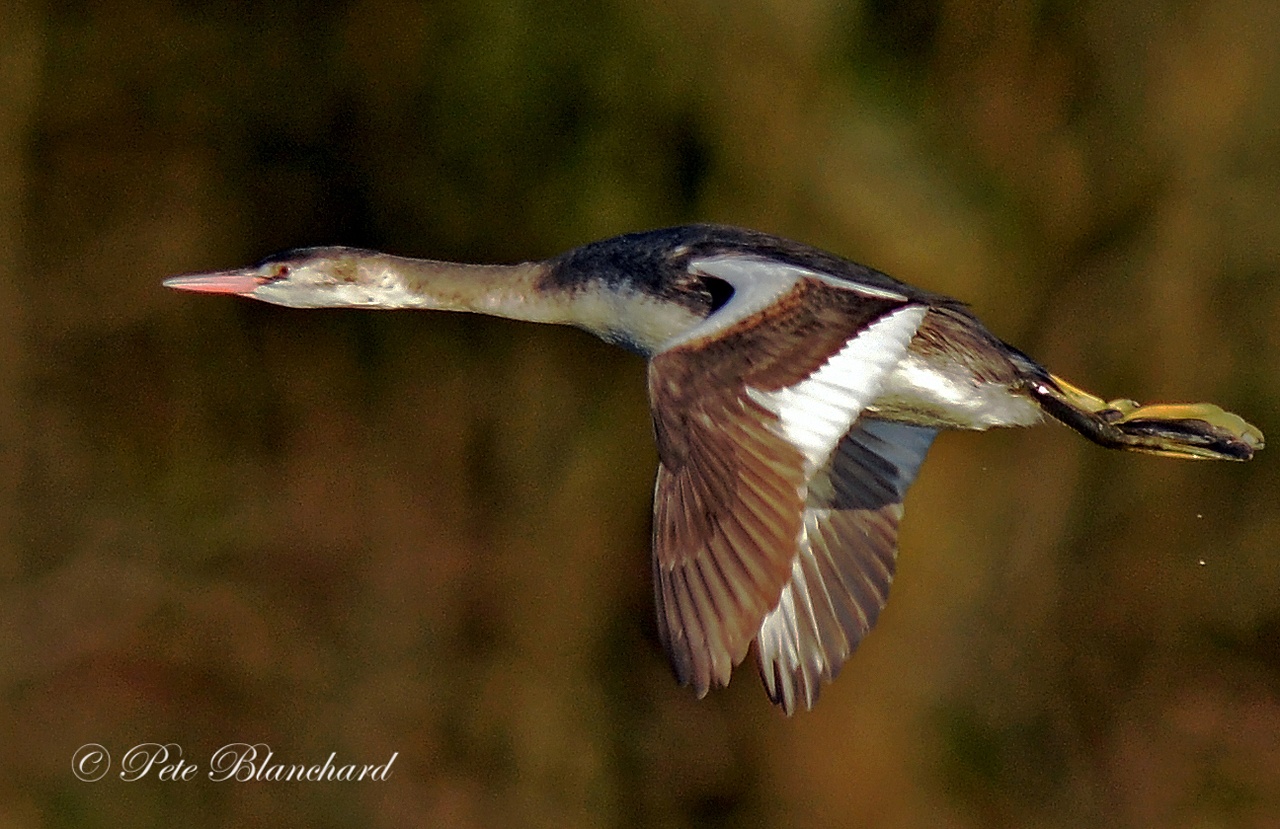 Great Crested Grebe, Corsham Park, Wiltshire (Photo: Pete Blanchard)