Human, Nature: a Naturalist's Thoughts on Wildlife and Wild Places
cdf8dce6-eb96-49f1-afe8-4dbeca586945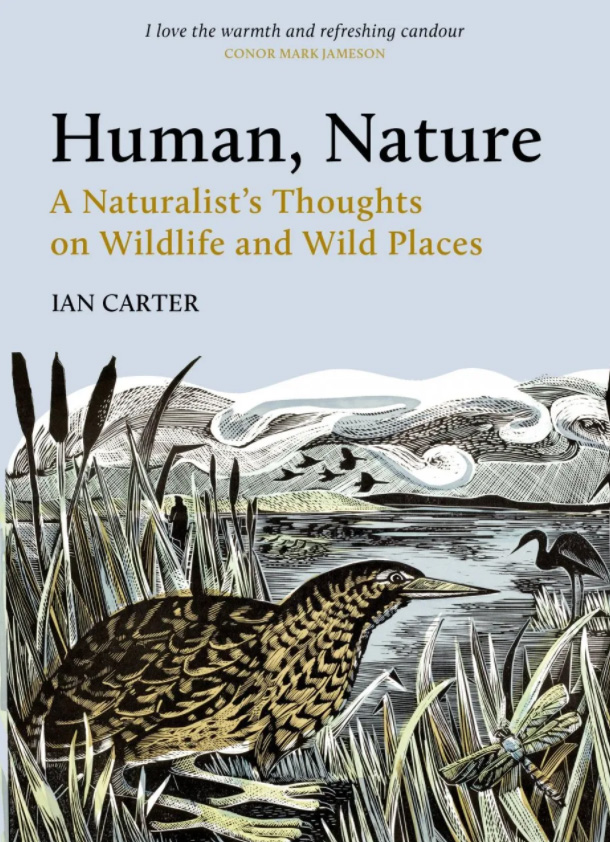 Talk to anyone with an interest in or passion for the natural environment about the current state of the UK's nature, then it's likely that reactions will largely range from nervous trepidation to considerable despair, with the odd slither of optimism thrown in for some balance.
The reality, as we are often reminded, is that the UK is one of the world's most nature-depleted nations, and therefore perhaps we shouldn't expect too much positivity. That said, hysteria can often creep in as some prohesise imminent doom for our wildlife.
It was refreshing to pick up Ian Carter's Human, Nature and breeze through it in remarkably quick time. Author Carter spent his professional life working at Natural England, where he was heavily involved in the restoration of Red Kite to the British countryside – arguably one of the biggest success stories in UK conservation of the past few decades.
Presented as a series of short essays exploring a wide range of UK wildlife and its habitats, as well as our overall success (or failure) at looking after it, I found it a particularly engaging and fascinating read. Carter has accrued a great deal of experience in his professional life, and has opinions that are well worth listening to as he muses over the loss of 'wildness' from our countryside.
Presented in an eloquent yet matter-of-fact style, Carter tells it like it is. What I particularly enjoyed was the author's honesty and candidness in his essays – attributes often lacking from nature writing. After all, it isn't the done thing to admit to shooting rats, or that your Cocker Spaniel is a highly skilled killer of native wildlife ...
This is an interesting and balanced take on the current state of play in the UK, wildlife-wise, from an author who knows it as well as anyone else. Don't expect the pie-in-the-sky fluffiness that you might get on nature documentary, and instead expect a relatable read that is very much realistic in its musings. I'd thoroughly recommend anyone with an interest in the UK and its nature to read this. See if you breeze through it as quickly as I did.