Positive planning can save wildlife
4a3024a6-61f2-45f8-a9ae-434e8a739a46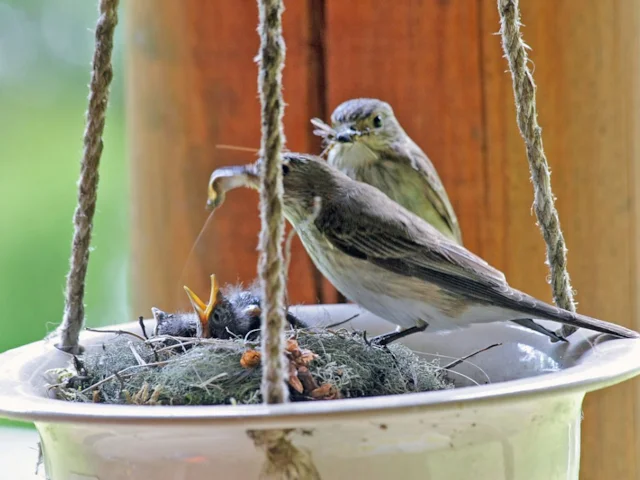 Development and nature can go hand in hand, according to a new report published by an alliance of conservationists and planning experts.
The document – linked to below – aims to show how nature is integral to every part of the planning process. Using 12 principles of good spatial planning backed by examples from across Britain and further afield, it lays out how we can achieve growth in housing, infrastructure and industry without damaging the habitats which support our threatened species.
The report, entitled
Planning Naturally
, highlights examples that include ambitious plans for the protection of 10,000 km2 of central Scotland, the largest wetland creation project in Europe at Wallasea Island, Essex, and a wide variety of plans published in recent years by local authorities around Britain. International examples of inspiring planning include a specialist environmental court in Vermont, USA which oversees matters of environmental justice, and plans to safeguard one of Kenya's most important wildlife sites, the Tana River Delta, also home to thousands of indigenous tribes people with high levels of poverty.
Mike Clarke, Chief Executive, RSPB, said: "The recent
State of Nature report
published by 25 leading wildlife groups showed that
60 per cent of our native species are in decline
. Urbanisation and loss of habitat is a significant factor in the decline of wildlife, but the planning sector has moved a long way in recent years, and we now have many positive examples of plans and projects which have been designed with nature in mind.
"What we have tried to do in
Planning Naturally
is bring together this experience in order to inspire local authority planners, consultants, developers and ecologists and show them what can be done. "
Richard Blyth, RTPI Head of Policy Practice and Research, commented: "Often planning is portrayed as a zero-sum game in which one objective can be pursued at the expense of others. We do not believe this needs to be the case and this publication shows how."
John Box, CIEEM President, added: "Three things are needed in the UK to deliver our share of the EU Biodiversity Strategy target of halting the loss of biodiversity and the degradation of ecosystem services by 2020. Firstly, we need a vision and mechanisms to deliver it. This must be based on the principles of
John Lawton's Making Space for Nature report
which sets out the future as 'networks for biodiversity'. Secondly, we need people to deliver the vision, including professional ecologists and environmental managers. Finally, we need to work with developers to find more effective and innovative ways of conserving and enhancing biodiversity"
Planning Naturally
has been produced by the RSPB, the RTPI (Royal Town Planning Institute) and CIEEM (Chartered Institute of Ecology And Environmental Management) and was launched at the RTPI Planning Convention on July 11.