Montagu's Harrier fails to breed in Britain this summer
39b2dcf2-3b4c-43e6-8fac-b073a0810be2
Montagu's Harrier has failed to breed anywhere in Britain in 2020, strengthening concerns that the raptor may be lost as a British breeding species for good.
The species' foothold in Britain has been slowly ebbing away in recent years, reflecting a wider decline in the westernmost reaches of its range – including the hot-spots of Iberia and France.
Historically, Montagu's Harrier bred at several widespread localities in England and Wales, and even nested in Perthshire, Scotland, in the 1950s at a time when the species was expanding its range. However, this embryonic population – which chose moorland managed for driven grouse shooting on which to nest – was heavily persecuted by local landowners, with both adult and young birds trapped and killed by gamekeepers.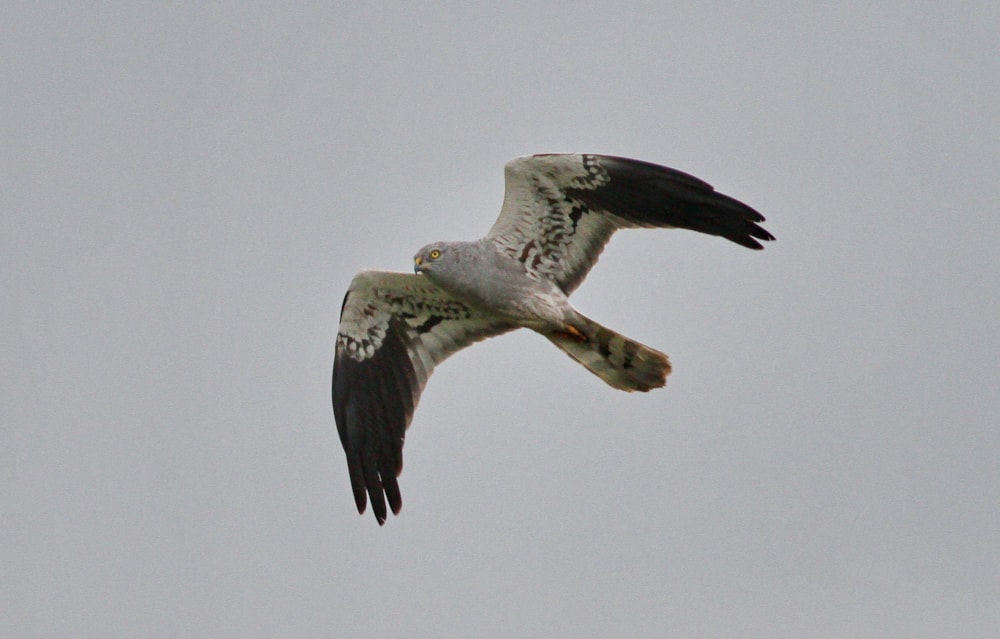 Montagu's Harrier has gradually declined as a breeding species in Britain in recent years (Richard Willison).
Further south, the species chose to nest primarily in cereal fields and, with good communication with farmers, many nests of the species could be monitored closely and left to fledge without accidental interference from farming activities. As recently as the turn of the century, there were still numerous pairs nesting around The Wash and in north Norfolk, as well as at Salisbury Plain, Wiltshire.
However, the slide has been gradual – but terminal – since then. Five pairs attempted to breed in England as recently as 2017 – at the time considered a worrying low. But Norfolk and The Wash environs appears to have lost its final breeding pairs since then, leaving Wiltshire as the only remaining locality where the species hung on as a nester. But, as confirmed by the RSPB, no pairs could be located this summer. What's more, just a single, roaming male was seen in Wiltshire in 2020, with no females observed.
The downturn has also been noted on passage in Britain, with the number of migrants seen in both spring and autumn having dropped off somewhat – now to the point where the previously mega-rare Pallid Harrier, which has been expanding westwards in recent years, is now more numerous in some years. Indeed, it seems likely that Pallid Harrier will soon attempt to breed in Britain, with the species nesting for the first time in The Netherlands in 2017 and then in northern France in 2020.
Unfortunately, the outlook for Montagu's Harrier in western Europe doesn't appear as rosy. The Iberian peninsula, and especially Spain, has traditionally been a stronghold for the species, with sizeable and conspicuous colonies traditionally one of the features of a visit to the Spanish steppes in spring. However, it has declined steadily (and in some areas quite rapidly) across the country, with the intensification of agriculture – such as earlier harvest dates – plus increased predation and wetter summers all having an impact. A similar situation applies in France, where the species has been lost from several areas and has declined considerably in other strongholds.