Pallid Harrier breeds in France for first time
6da6c68b-2b17-43c9-9cff-a348a706a112
Pallid Harrier has bred in France for the first time this summer, with a pair successfully nesting in Pas-de-Calais department, in the very north of the country.
The male was discovered at the end of May and, over subsequent days, was watched conducting food passes with a female of the species. A nest was built in a wheat field in a largely agricultural landscape, in what is the closest French department to England. Then, in mid-July, four juveniles fledged the nest.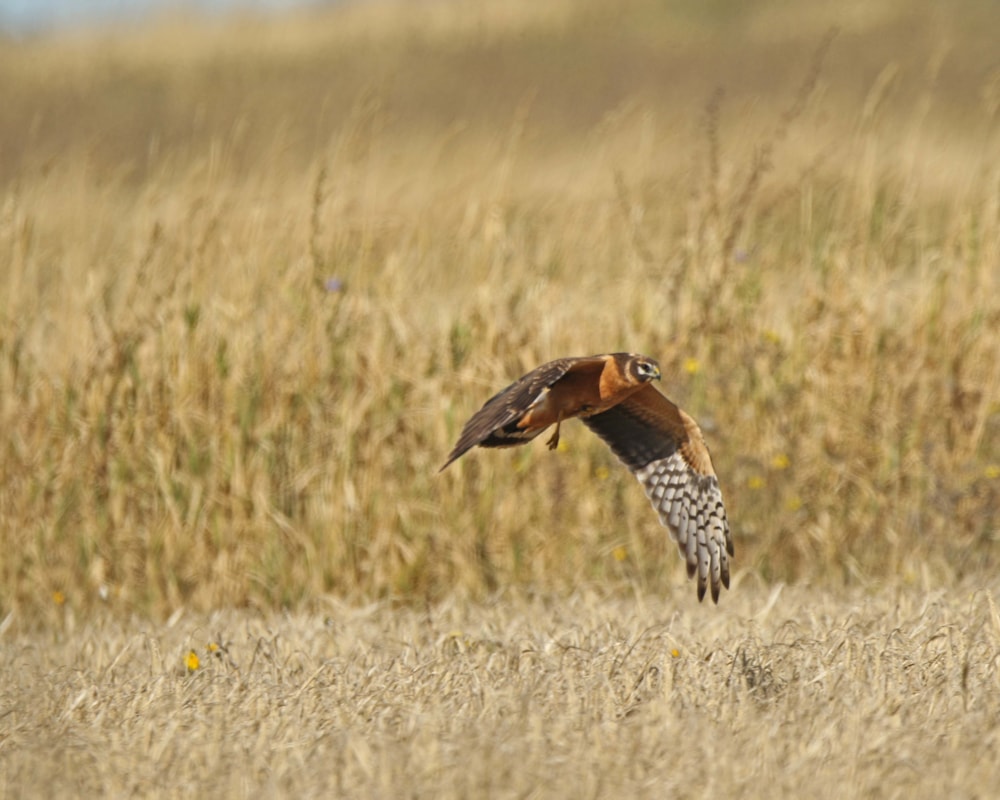 Four juvenile Pallid Harriers fledged from a nest on agricultural land in Pas-de-Calais, northern France, in July 2020 (Mark Leitch).
The status of Pallid Harrier has rapidly changed in France in recent years. Previously considered a national rarity and thus requiring a submission to the French rarities committee, the rarity tag was removed in 2013 following an upturn in records.
It is now considered a rare migrant, with around 100 individuals seen in an average year, although there is strong inter-annual variation and the species is susceptible to large spring influxes. The highest single-site count of Pallid Harriers on migration in France was made on 28 March 2020, when 13 different individuals were counted on the move at Prunete, Corsica. Wintering has become a feature, too, with around five birds each year (this showing a slowly increasing trend).
In addition to this news a mixed pair of harriers, consisting of a male Pallid and female Montagu's, has also succeeded in reproducing for the first time in France. The pair nested in Marne departement, to the east of Paris, and fledged four young. Although mixed pairs of these species have been regularly observed in France, they had never apparently produced fledged youngsters before now.
Since the discovery of regular breeding of Pallid Harriers in Finland in 2011, the number of sightings has markedly increased right across Europe. The first case of the species breeding in western Europe was noted as recently as 2017, when a pair raised four chicks in The Netherlands. In 2019, the species also bred in Spain for the first time. As well as in France, 2020 has produced the first breeding record for the Czech Republic.
This Europe-wide change in Pallid Harrier's status has been reflected in Britain, where a rapid upturn in records has been noticeable over the past 5-10 years. Previously considered an extreme rarity, it is now an expected annual vagrant that has a habit of appearing in all seasons. Although most records involve juveniles in autumn, an increasing number of spring sightings are made and, in some years, at least one individual will overwinter. Although no confirmed breeding attempts have yet been made, there have been signs that this might not be too far off – for example, a territorial male spent a couple of weeks displaying over a Lancashire moor in spring 2017.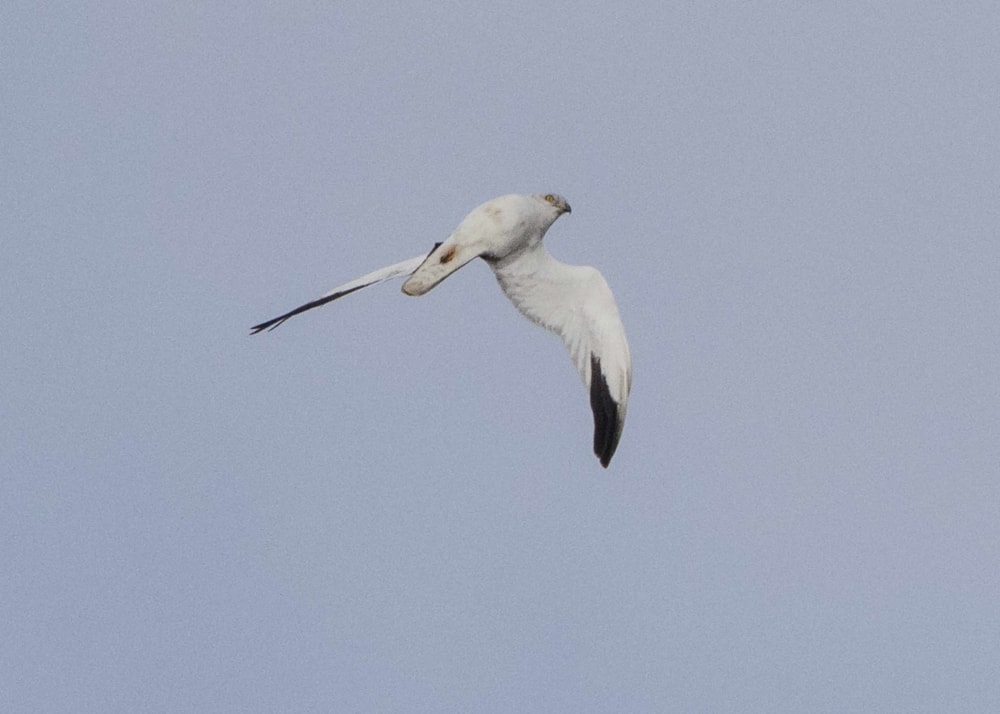 This displaying male Pallid Harrier was well watched at Dunsop Bridge, Lancashire, in April-May 2017 (Michael Roberts).