Ireland ramps up efforts to save its curlews from extinction
1084eb08-2764-4f02-930a-6706fa5f7f2f
In a bid to save Eurasian Curlew from becoming extirpated in Ireland, the Irish National Parks and Wildlife Service (NPWS) is recruiting 30 staff to join its Curlew Conservation Programme for this spring and summer.
Eurasian Curlew is one of Ireland's most endangered birds, having suffered an appalling 96% slump in its breeding population since 1990. Fewer than 150 pairs are thought to remain; in the late 1980s, this was as high as 5,500. At this rate of decline, NPWS predicts that the species could be lost as a breeder in Ireland within a decade.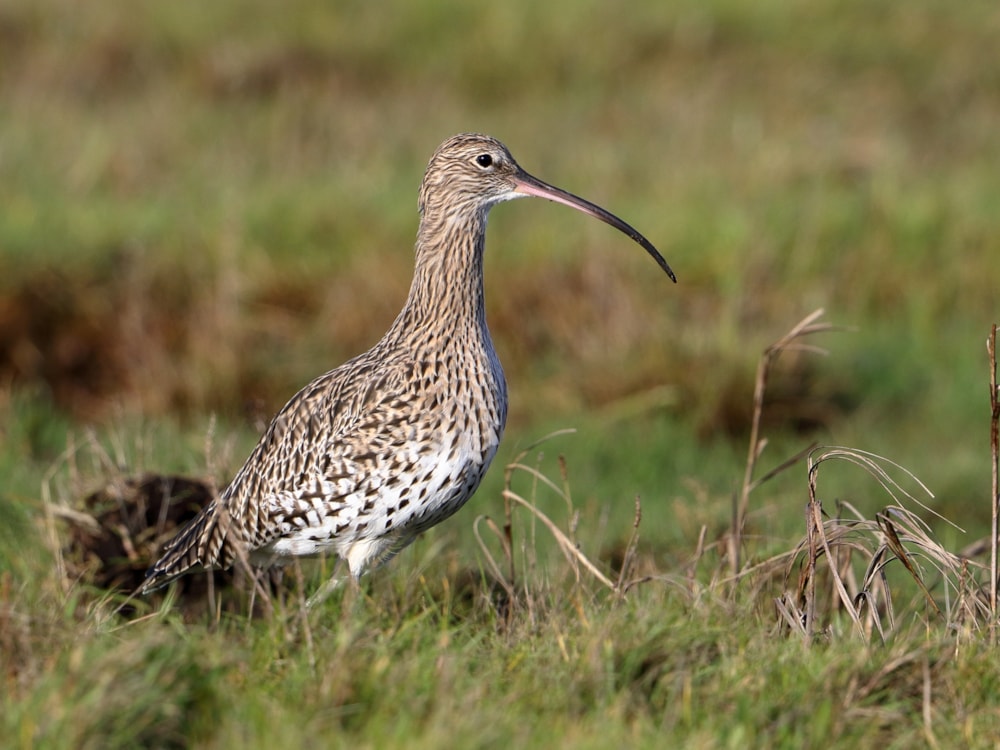 Eurasian Curlew is in a dire situation as a breeding species in Ireland, with fewer than 150 pairs thought to remain (John Hilton).
The Curlew Conservation Programme was established in 2017 and involves locally based Curlew Action Teams (CATs), consisting of advisors, community engagement and nest protection officers, who work closely with local communities and landowners to protect nesting attempts and to improve habitat quality.
The programme places the landowner and the birds at the centre of all considerations, with key goals of giving curlews a better chance of rearing chicks and stopping the population sliding further towards extinction.
In 2020, the Curlew Conservation Programme focused on nine of the most important areas in Ireland for breeding curlews: the Stack's Mountains in Co Kerry; Lough Ree; Cos Roscommon/Mayo; Co Leitrim; north Co Monaghan; Co Donegal; Lough Corrib; Slieve Aughties and Cos Laois/Kildare. In each of these areas, local teams surveyed for curlews, engaged in nest protection efforts and liaised with landowners. Funding was made available for landowners and communities to engage in efforts on the programme, including habitat improvement works.
A total of 42 breeding pairs were confirmed last year, of which at least 26 reached hatching stage with a minimum of 57 chicks hatched. At least 14 pairs produced fledglings, putting the breeding success rate at a minimum of 33 per cent.
For the 2021 season, NPWS is looking to fill the positions of Curlew Advisory Officer, Curlew Champion, Nest Protection Officer and Curlew Action Team Assistant for its CATs. Details on how to apply for these positions can be found at the NPWS website; the closing date for applications is Thursday 11 February.