Hundreds of Elegant Tern chicks rescued in California
eb54cea1-8da4-4f24-a1f8-11a9209e135c
Almost 300 Elegant Tern chicks have been taken into care after they were startled off their nesting site at Long Beach Harbour, California, which officials have suggested may have been connected to boat and fireworks activity throughout the Independence Day weekend.
Chicks as young as one week old were spotted falling off the barge as early as 7 July, with volunteers working around the clock to collect baby terns that slipped into the water. Meanwhile, others that did not survive have continued to wash up on nearby beaches. Birds continue to fall from the barges, and it is suspected that the issue will continue for several more days.
"They keep stumbling off the barge because that's what they're used to doing typically when they're on a colony on the beach," commented Russ Curtis, a spokesman for International Bird Rescue, in an interview with Long Beach Post. "When they fall down into the water two to three steps off of that barge, there's just no way for them to get back up."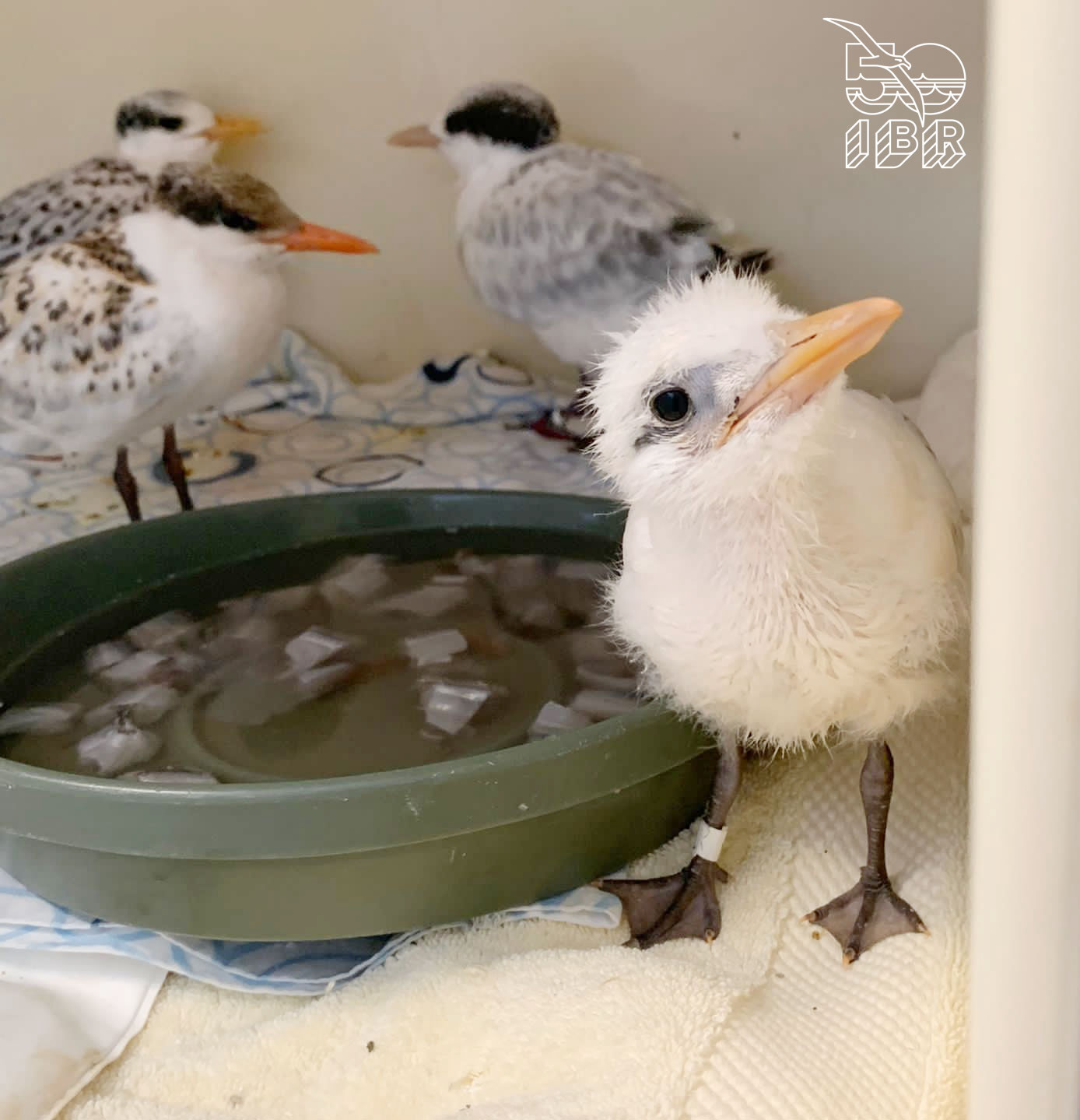 It is thought that the disturbance is related to fireworks and boating activity around the Fourth of July weekend (International Bird Rescue).
It is thought that the birds falling from the barges may have been startled by the added noise from fireworks and increased boating activity over the Fourth of July holiday weekend. Boaters have since been asked to ride slowly through the harbour as it may exacerbate the dangers to chicks stuck in the water.
Although the full cause of the nest site failure at the Long Beach colony remains unknown, it is thought that a lack of ramps or protective screening may have exacerbated the tragedy. Biologists are considering plans to provide an attached, floating raft or platform that could serve as a physical aid to help the young birds climb back to safety on their own.
The colony contains between 1,500 and 2,000 pairs, and it is believed that the issue is also related to a lack of suitable space at the nesting site.
"There's not many spots left on the West Coast," said Curtis. "Birds have been pushed out of spaces because of human encroachment and human activity."
It is suspected that the high number of nesting pairs may be down to terns relocating from the abandoned colony at nearby Bolsa Chica Ecological Reserve earlier this summer, which was disturbed after a drone crashed into the breeding colony, causing 2,000 nesting pairs to abandon their eggs.
Approximately 300 Elegant Tern chicks are currently being cared for at a nearby rescue centre (International Bird Rescue).
International Bird Rescue is caring for the birds, which are scooped up from the water with a net before being evaluated, dried, and warmed at the rescue centre to stabilise their condition. They are later ringed so that they can be tracked once released.
This is not the first time such an incident has occurred locally. In 2006, more than 500 terns washed up along the Long Beach shoreline.
A fundraiser to help care for the terns taken into care can be found here.