Four Hen Harrier nests hatch chicks at Bowland Estate
7fe24c73-a2c2-463d-a2bf-4bc01268d5cf
Four Hen Harrier nests have hatched chicks at the Bowland Estate, which has now held breeding birds for the second year running. RSPB staff and volunteers discovered the nests on the United Utilities Bowland Estate in early spring and have been monitoring them since, with females recently seen taking food from males into the nests, suggesting the presence of chicks.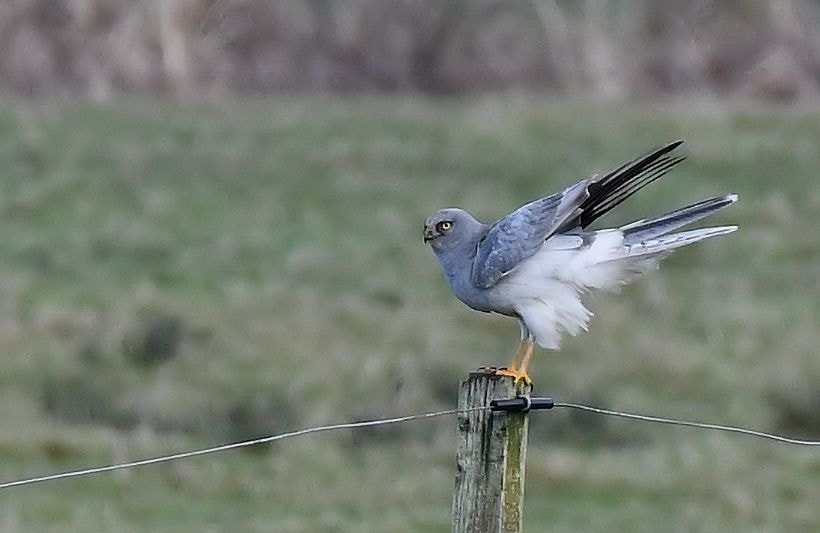 Last year was the first time Hen Harriers bred on the Bowland Estate for three years (Eddie Maguire).
Last year marked the first time the species bred in the Forest of Bowland since 2015, with Hen Harriers long sufferers of intensive grouse moor management and illegal persecution. It's hoped that this second successive year of breeding indicates that the species is re-establishing itself in a region where some 300 pairs should be present. This positive news comes shortly after Natural England confirmed that Hen Harrier brood management would take place this year.
James Bray, RSPB Bowland Project Officer, said: "It's great news that Hen Harriers are breeding on the Bowland Estate for the second consecutive year. We were delighted last season when birds successfully nested after two disappointing years but we were fearful it might have been a one-off as the population remains perilously low.
"This gives us some hope for the future. Last year, we saw 13 chicks fledge at Bowland; perhaps this year we might have even more."
Elliott Lorimer, from the Forest of Bowland AONB Partnership, added: "We are absolutely delighted that there are Hen Harrier nests again this year on the UU Bowland Estate and have our fingers crossed for the newly hatched chicks."