Bengal Florican suffers drastic decline in Cambodia
d8a302c4-b233-4a33-b513-7fda5badd182
Cambodia's population of Bengal Florican has sharply declined since 2012 according to a recent survey conducted by Wildlife Conservation Society (WCS) and Cambodia's Ministry of Environment.
The findings, which were recently published in the journal Bird Conservation International, showed that the population of Bengal Florican across South-East Asia has declined by 55 per cent since 2012. Conservationists now estimate that the number of displaying males in Cambodia in 2018 was merely 104, down from 216 in 2012. Displaying males were found at only four sites, down from 10 in 2012.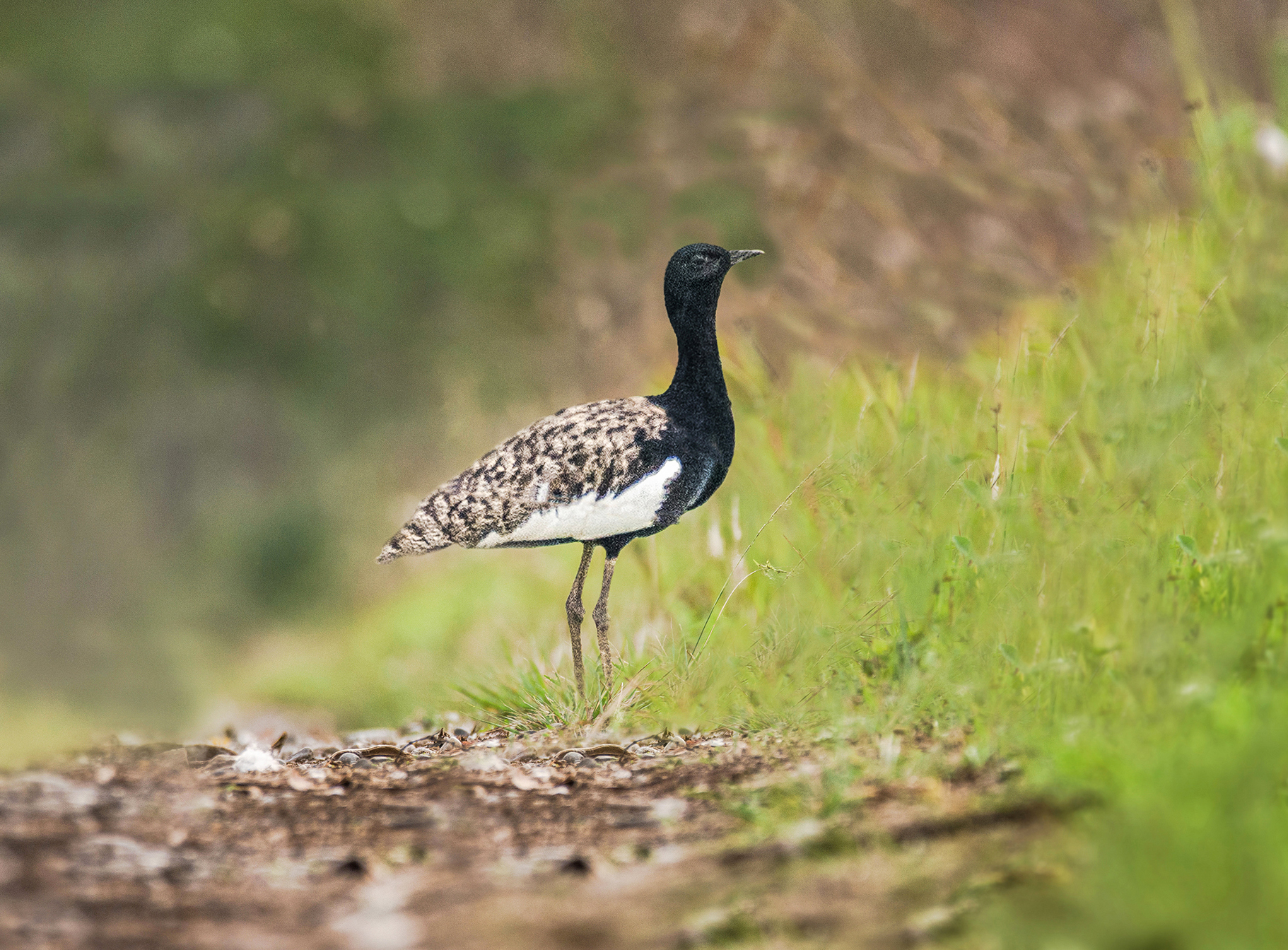 Bengal Florican has suffered a steep decline since 2012, with some 138 adults estimated remain in 2018 (Nejib Ahmed / wikimedia.commons.org).
Bengal Florican is listed as Critically Endangered by IUCN. The subspecies blandini is now almost entirely restricted to the Tonle Sap Floodplain, Cambodia. WCS and the Ministry of Environment (MoE) monitor 80 per cent of the population each year, but this is only the third time that the whole population has been surveyed.
The total population of adult Bengal Floricans in Cambodia in 2018 was estimated at 138, with males outnumbering females 3:1. However, despite the bleak statistics the survey indicated that the population was stable at Stoung-Chikreang in the Northern Tonle Sap Protected Landscape, where community-based conservation has been implemented by the Ministry of Environment.
Hong Chamnan, Deputy Director at the Department of Freshwater Wetlands Conservation, Ministry of Environment, said: "Our Bengal Florican conservation at Stoung-Chikreang has been a big success; credit goes to the Department of Freshwater Wetlands Conservation, Kompong Thom Provincial Department of Environment and the Community Management Committees. We have started to replicate our successful program at Baray, which is also vital for Bengal Florican conservation."
Sum Phearun, Technical Advisor at WCS, added: "We need to do everything we can to save the Bengal Florican in Cambodia. Protecting inundated natural grassland in the Tonle Sap floodplains is the key action to ensure species recovery and its long-term survival."