In a week that saw Manchester City retain the English Premier League title, seemingly en route to the treble, so too us birders enjoyed three-pronged domestic success – who can sniff at a weekend that delivers a May triple-header mega alert of Black-browed Albatross, American Bittern and Brown Shrike? However, also like City, we're left ogling at the prize that, deep down, we really wanted, as it remained distantly out of reach and far away in Europe; let's be honest, most of us would trade all three of those for Grey-headed Lapwing, Cinereous Vulture or Black-winged Kite …
Anyway, money can't buy you everything, but it can ensure you're able to purchase a ferry ticket from Ullapool to Stornoway – if you somehow missed the long-staying Suffolk American Bittern of 2018, then perhaps this was a necessary move when another of this Nearctic ardeid was discovered on Loch Stiapavat, Lewis. Initially found and photographed by RSPB staff on Friday evening, the bird performed conveniently over the weekend only; there's been no reports since Sunday. While a few have rocked up in recent times this was the first Scottish individual for 38 years, and the last to be recorded on the Outer Hebrides was way back in 1932.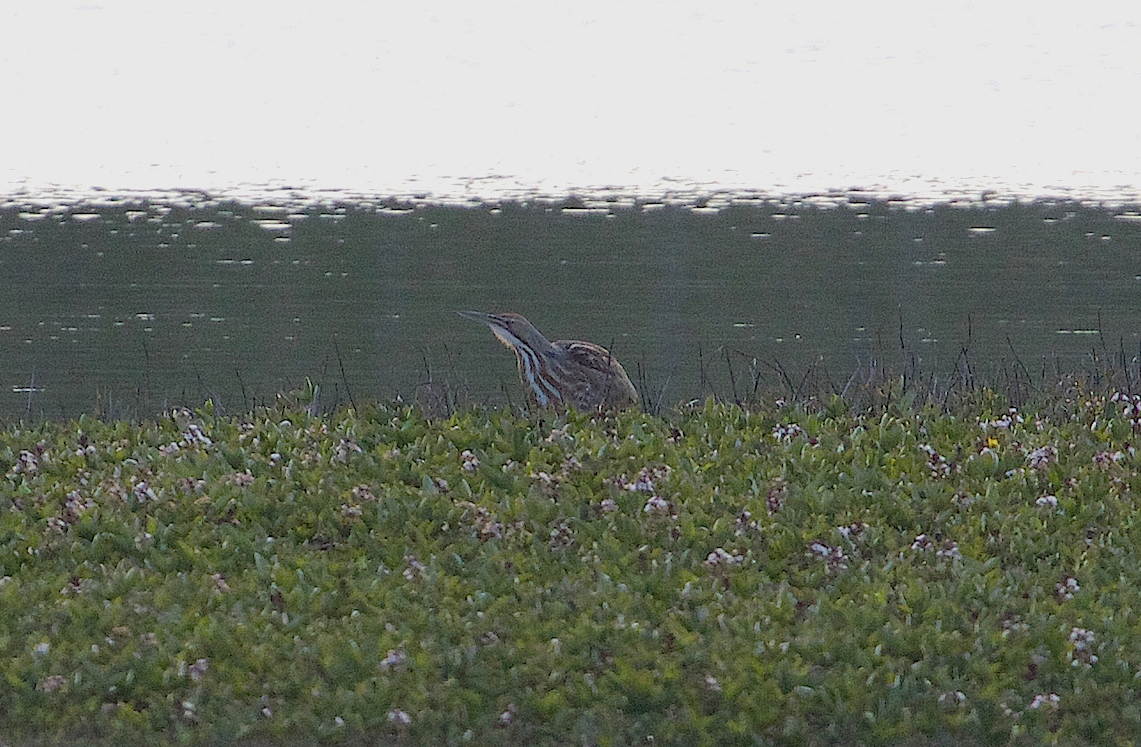 American Bittern, Loch Stiapavat, Lewis, Outer Hebrides (Andy Williams).
East Yorkshire, however, was the centre of most attention on Saturday. The showstopper was a cracking Brown Shrike at Great Cowden – only the second British spring record – that generally showed well on Cowden Range, occasionally bursting into song, having been found late afternoon. Sadly, it seemed to do an overnight bunk.
A good number of birders were already in the county after a female Collared Flycatcher was discovered at Easington that morning. There was a sense of inevitability about this species making a spring appearance this year after the Catalonian and French invasion at the back end of April and, despite inevitable questions about hybrids and Atlas Pied Flycatcher, a series of close-range images seem to have helped seal the bird in question as an acceptable Collared. Like the shrike, it wasn't seen the following day, though a female was trapped and ringed on North Ronaldsay, Orkney.
Over in Lancashire, early-rising seawatchers at Starr Gate were in for a treat when a Black-browed Albatross appeared out of the mist before continuing its journey north on 11th. Unfortunately, it wasn't picked up anywhere else along the coast. Even more fleeting was a possible Seebohm's Wheatear on Skokholm, Pembrokeshire, on 10th. Two folk reported a Northern Wheatear with a black throat near the lighthouse but, unfortunately, there was no further sign. With the Belgian bird not seen after 7th, an element of intrigue will linger over this putative record.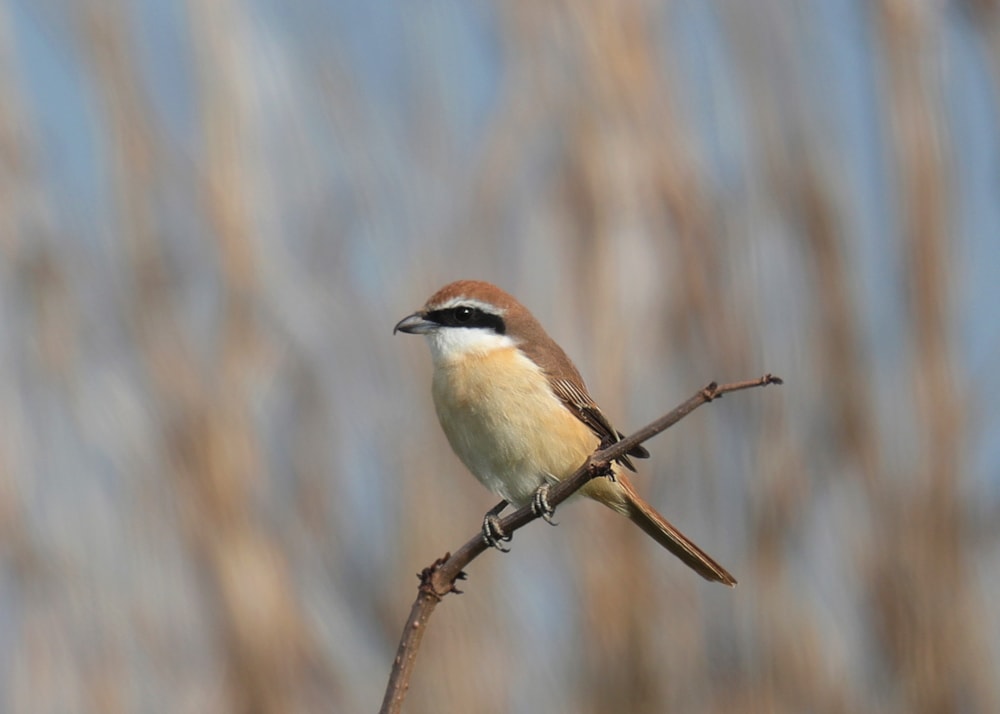 Brown Shrike, Great Cowden, East Yorkshire (Graham Jepson).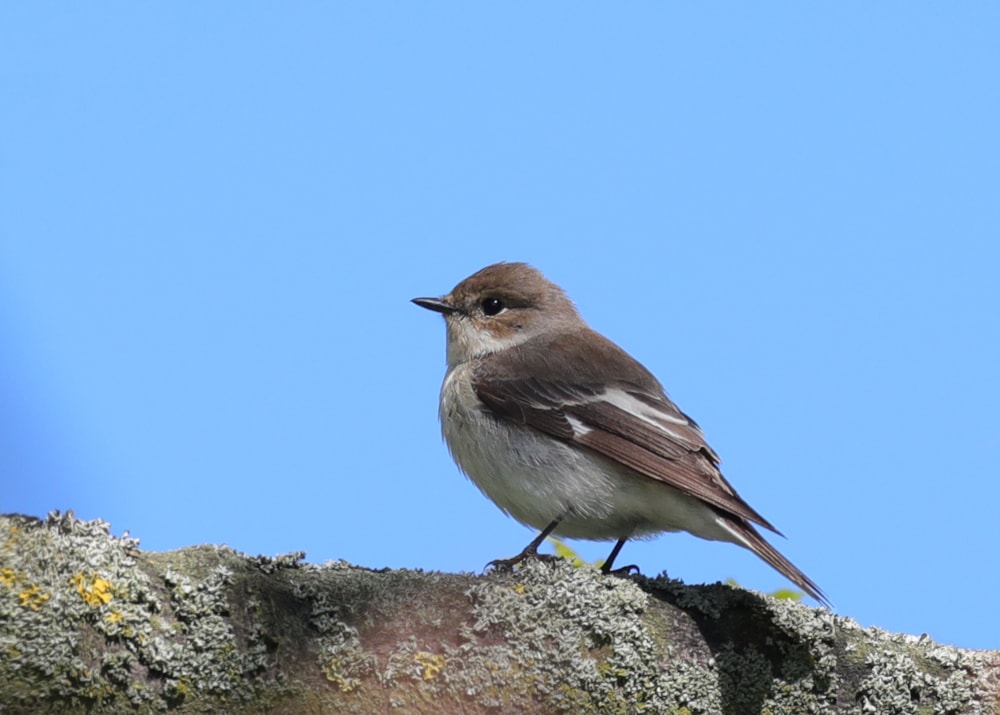 Collared Flycatcher, Easington, East Yorkshire (Graham Jepson).
Regarding the other red exclamation mark generators, it was mainly about ducks: the Baikal Teal appears to have left Cambridgeshire on Tuesday night, although the American White-winged Scoter continued to be consistent off Musselburgh, Lothian, throughout, and the American Eider was reported again at Skerries, Co Dublin, on 13th. The Pied-billed Grebe was reported as present and correct at Loch Feorlin, Argyll, on 9th.
In general terms, rarity entertainment was headed up by warblers. Three Great Reed Warblers appeared over the week, with a singing bird at Wintersett Reservoir, West Yorkshire, present throughout following its discovering on 8th. Another was trapped and ringed at Spurn YWT, East Yorks with the third at Titchwell RSPB on 12th only. Savi's Warblers continued in Suffolk, at Carlton Marshes and Minsmere RSPB respectively, meaning the third bird – trapped and ringed on North Ronaldsay – was all the more unusual, and an Orcadian first to boot.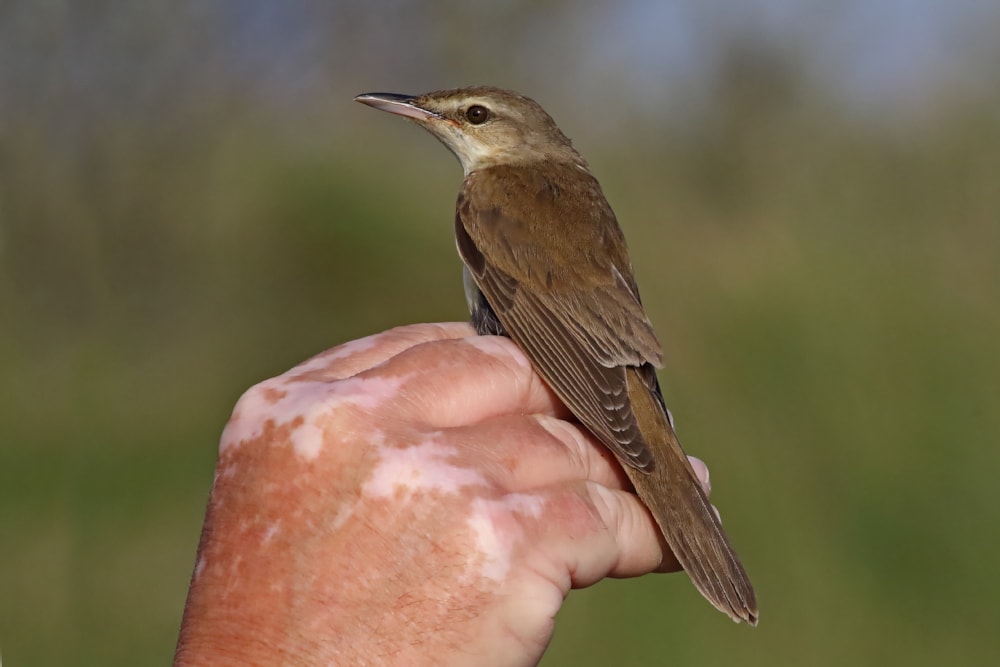 Great Reed Warbler, Spurn YWT, East Yorkshire (John Hewitt).
Iberian Chiffchaffs were logged at three sites. The South Kirkby, West Yorks, bird was present all week, while new individuals were at Gibraltar Point, Lincs, and Tipperty, Aberdeenshire; the latter a particularly fine specimen of this species. There were two Subalpine Warblers recorded, with one on Tresco, Scilly, on 12th and a female – probably Eastern Subalpine – trapped and ringed on Lundy, Devon, on 11th.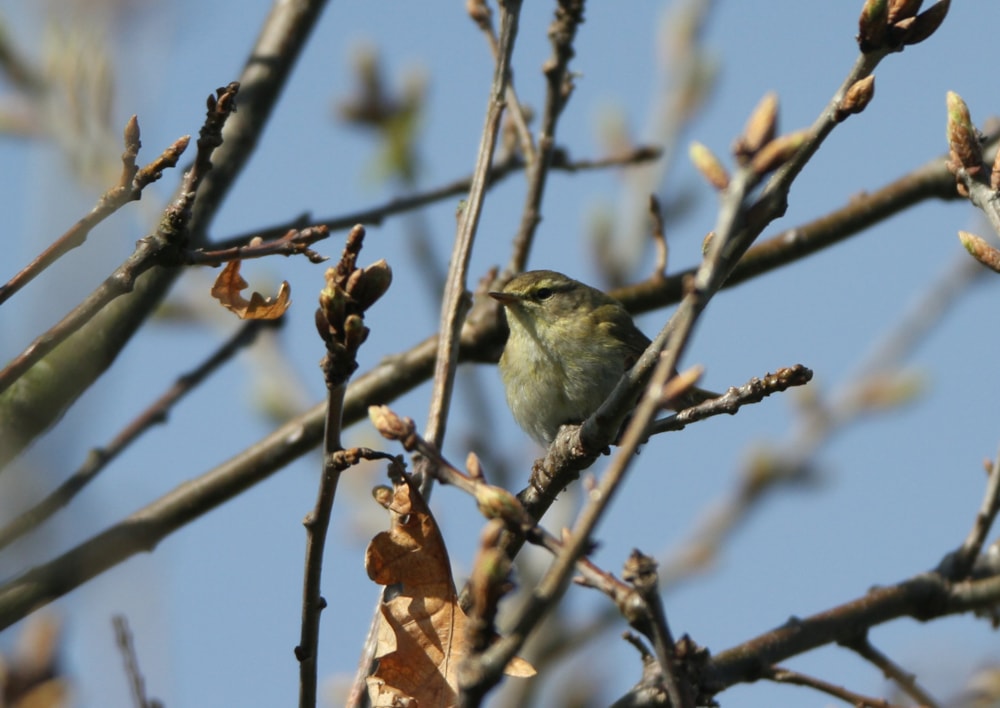 Iberian Chiffchaff, Tipperty, Aberdeenshire (Gus Guthrie).
In Norfolk, the first-summer Great Spotted Cuckoo continued to play cat and mouse in the Weybourne area all week. To the south in neighbouring Suffolk, a male Siberian/Stejneger's Stonechat appeared late in the day at Southwold on 14th.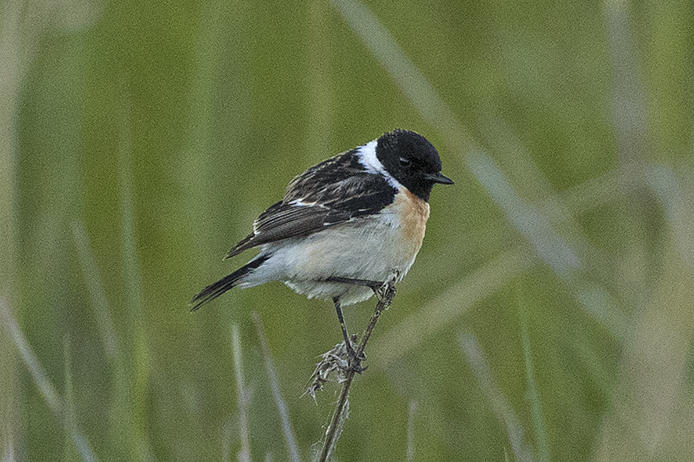 Siberian/Stejneger's Stonechat, Southwold, Suffolk (Andrew Moon).
There was a decent spread of rare ducks, with the long-staying American Black Duck and Blue-winged Teal drakes still in respective situ in Highland, while the exquisite male King Eider was picked up again on Ythan Estuary, Aberdeenshire, on 14th. South Kirkby continued to boast the drake Ferruginous Duck for most of the week, though it seemingly paid Edderthorpe Flash RSPB, South Yorkshire, a visit on Sunday. The only other record was of a bird at Clapton-on-the-Hill, Gloucestershire, on 8th.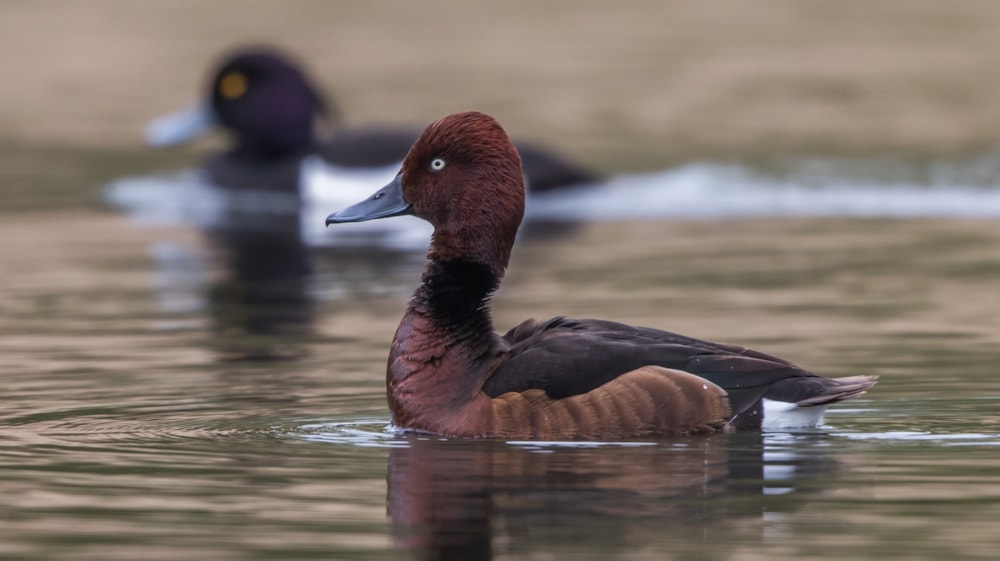 Ferruginous Duck, South Kirkby, West Yorkshire (Peter Garrity).
In terms of waders, there still wasn't much to shout about, and a probable Great Snipe that flew north over Top Fields at Portland Bill, Dorset, added to the frustration. Elsewhere, a new Lesser Yellowlegs was on Bryher, Scilly, from 11-12th and the Spotted Sandpiper continued at Ferrybank, Co Wexford, throughout. A possible was at Fairburn Ings, West Yorkshire, briefly on 8th.
A male Little Bittern was a super find at Nunnery Lakes, Norfolk, on 12th. It was still about on 14th but generally distant and elusive, not aided by the fact there was no public access to the lakes, with views only obtainable from Barnhamcross Common.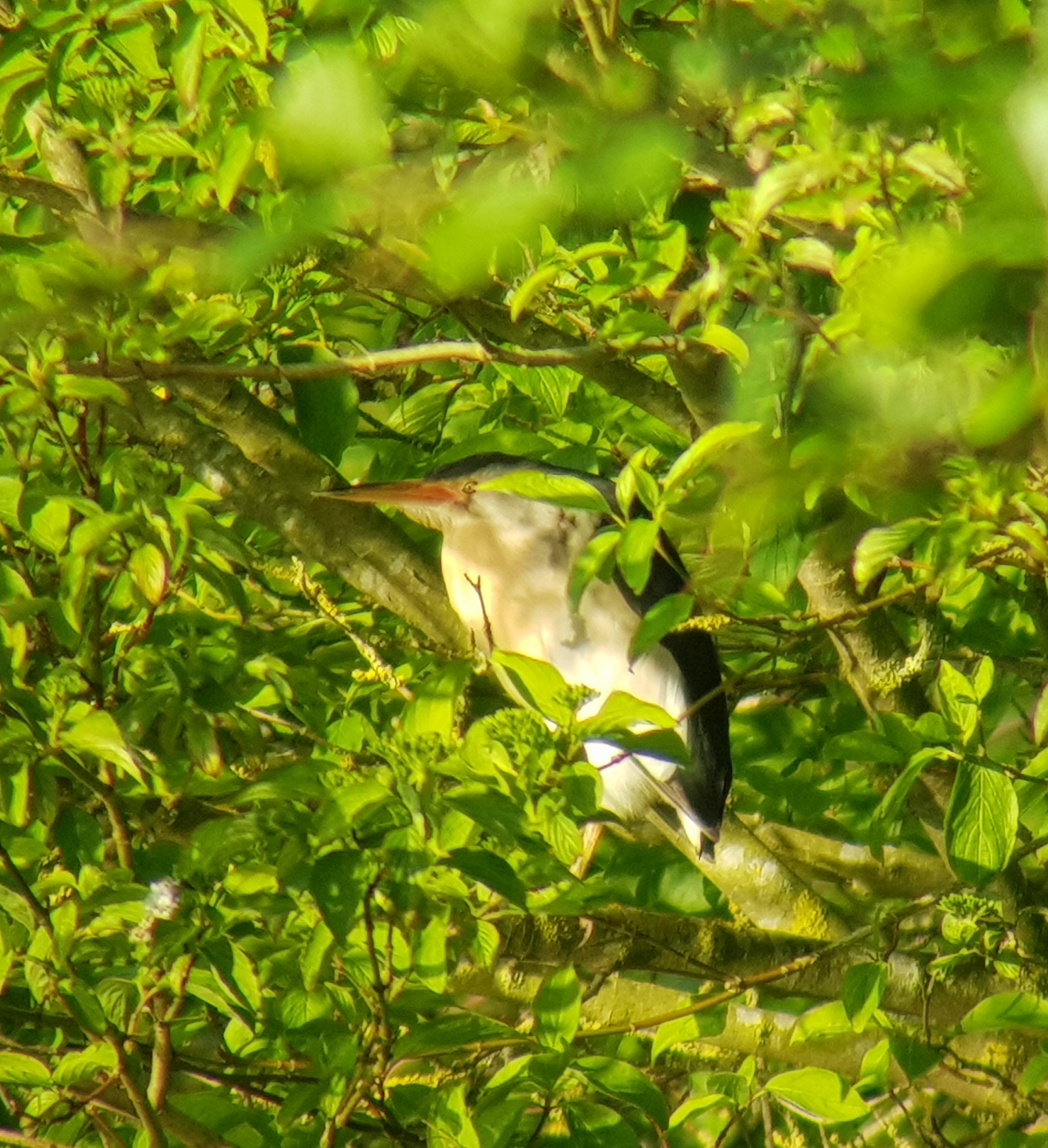 Little Bittern, Nunnery Lakes Reserve, Norfolk (Stephen McAvoy).
A second-calendar-year Pallid Harrier was photographed over Hutton Buscel, North Yorks, on 12th. On 14th, a male Snowy Owl was seen on Orkney at Cottascarth, Mainland. First-summer Bonaparte's Gulls continued to be seen at Abberton Reservoir, Essex, and Blashford Lakes, Hants, respectively.
As for the scarce fare, it was a pretty typical mid-May performance. A small influx of Temminck's Stints was characteristically timed – no fewer than 13 sites logged this neat little wader, from as far north as Fife down to Kent. It's not been a vintage year for Black-winged Stilts thus far and, curiously, the only two records involved inland duos, at College Lake, Bucks, and Langford Lakes, Wilts, respectively; ones to keep eyes on, perhaps. Lincs and Lothian hosted brief Red-necked Phalaropes, on a dash back north to breeding grounds.
Temminck's Stint, Orgreave Lagoons, South Yorkshire (Peter Garrity).
An incredible influx of Black Terns peaked on 8th, with the BirdGuides team receiving no fewer than 233 sightings of the species on that day alone. Most reports came from the Midlands, with none further north than Northumberland and no birds recorded further west than Somerset.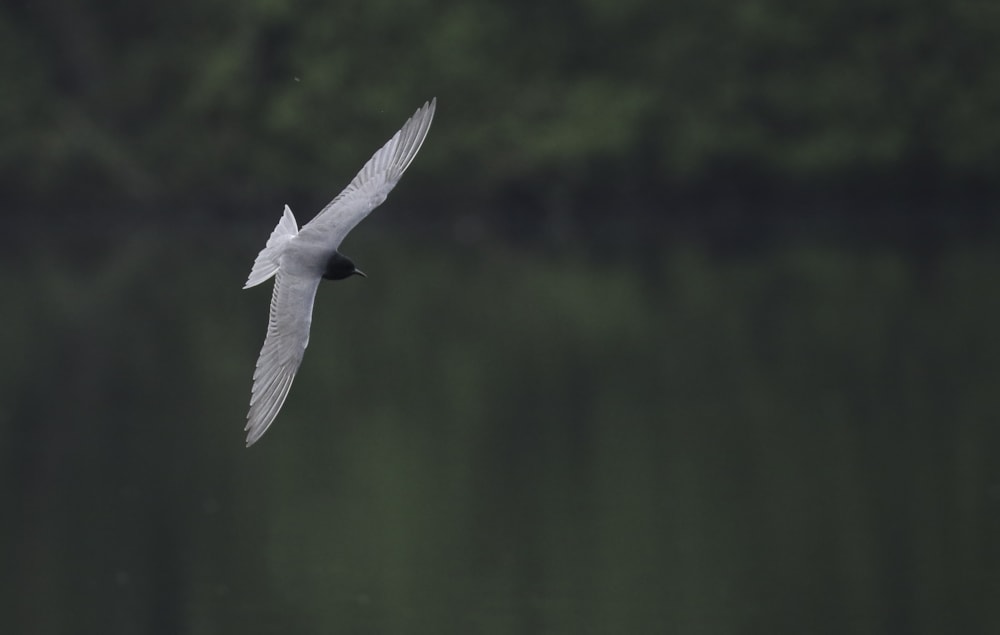 Black Tern, Colney GPs, Norfolk (Alex Berryman).
Now's a great time for raptors and European Honey Buzzard sightings were unsurprisingly on the up as breeding birds return to our shores – eight sites played host to this species. Montagu's Harrier is a greater prize these days and the handful of records – possibly only involving two or three birds – were confined to East and North Yorkshire.
Impressively, Thorne Moors, South Yorkshire, hosted two male Red-footed Falcons on 12th. The previous day, a probable female flew north over Dounby, Orkney. Also on the archipelago, a late Rough-legged Buzzard was seen on Papa Westray. In Northumberland, a young White-tailed Eagle, bearing a satellite transmitter from a reintroduction scheme in Co Galway, was recorded on 8th.
Species that had sole records to their name during the week included Alpine Swift (Co Westmeath), Richard's Pipit (Scilly), Melodious Warbler (Essex), Red-spotted Bluethroat (Norfolk) and Little Bunting (Barra). Greater Short-toed Larks were on Tresco and at Tacumshin, Co Wexford, on 12th, while Llangorse Lake, Powys, and Fair Isle, Shetland, both logged Citrine Wagtails, on 8th and 14th respectively. East Yorks, Norfolk and Shetland – the three counties you'd most expect to – held the six Wrynecks of the week.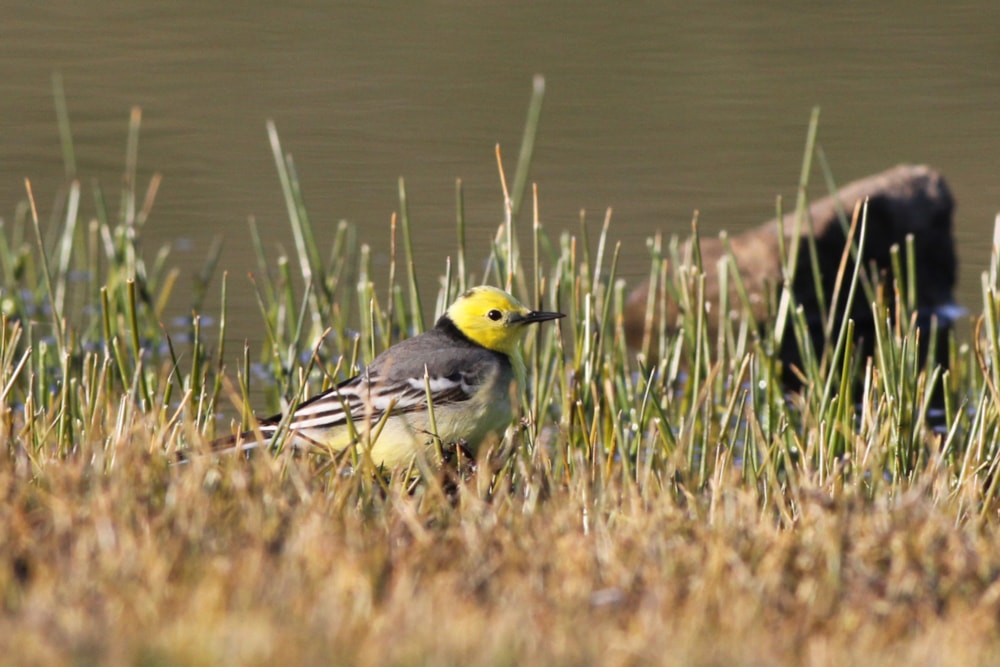 Citrine Wagtail, Fair Isle, Shetland (David Parnaby / Fair Isle Bird Observatory).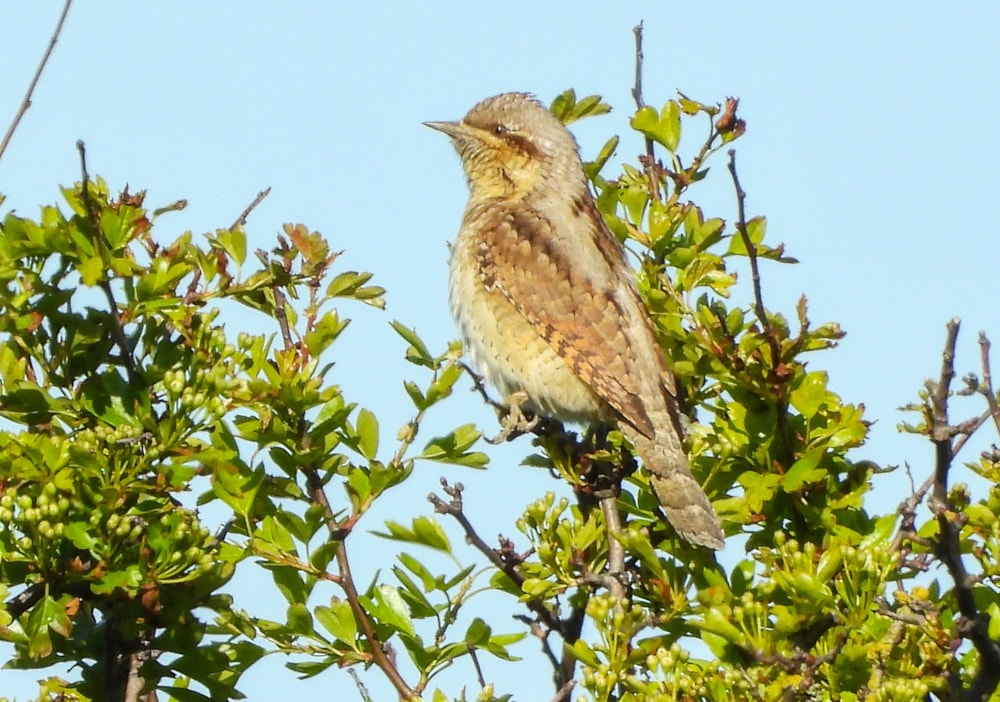 Wryneck, Spurn YWT, East Yorkshire (Martin Loftus).
At least three Purple Herons were recorded: the first-summer continued to live its best life in ditches at Burnham Overy, Norfolk, while the Isle of Wight hosted a two-day bird at Bembridge Ponds from 11th (probably the same that was at Brading Marshes RSPB on 9th) and another graced St Martins, Scilly, on 10th. In Kent, the Black-crowned Night Heron continued its sporadic appearances at Conningbrook Lakes CP. Another flew over Attenborough NR, Notts, on 12th.
Four sites held Glossy Ibis, though only one of these was a new bird, at Borth Bog, Ceredigion. There were multitudes of Western Cattle Egrets still at large across the English countryside. Two reports of flyover White Storks were received, from Norfolk and Bucks respectively, the latter involving two birds over Stoke Common.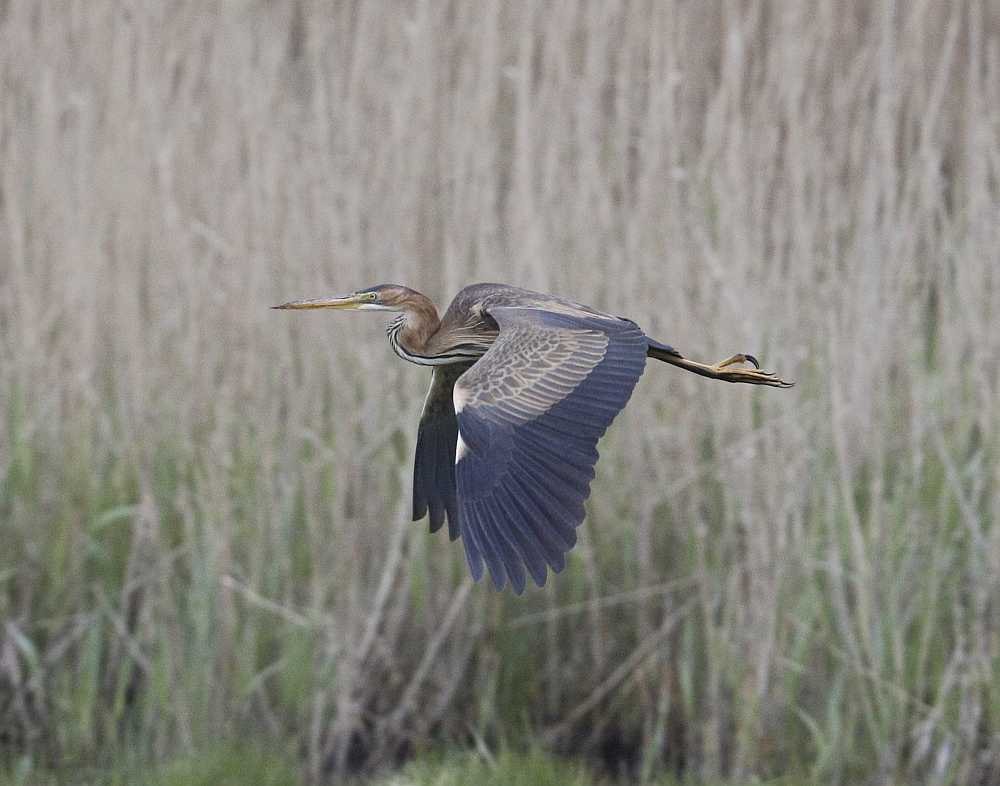 Purple Heron, Burnham Overy, Norfolk (Tommy Evans).
Ring-necked Duck continued in Dorset, Herefordshire and North Yorkshire. There were no sightings of American Wigeon and only two Green-winged Teal – the lingering drake at Kilnsea, East Yorkshire, and another drake on Unst, Shetland, from 11-13th. Surf Scoter were logged in Conwy and Lothian. Papa Westray and Portsoy, Aberdeens, hogged the only two White-billed Divers that were available.
Finally, we'll end with a splash of colour. Seven Golden Orioles were recorded, with one at Spurn the exception in that all the others were south of a line from Gloucester to London. European Bee-eaters flew over Lizard Point, Cornwall and Long Nab, North Yorks, while seven sites played host to Hoopoe. The only Red-rumped Swallows were a new bird at Horsey, Norfolk and another loitering at Grimsbury Reservoir, Oxon. Woodchat Shrikes were at five coastal sites, European Serins at four.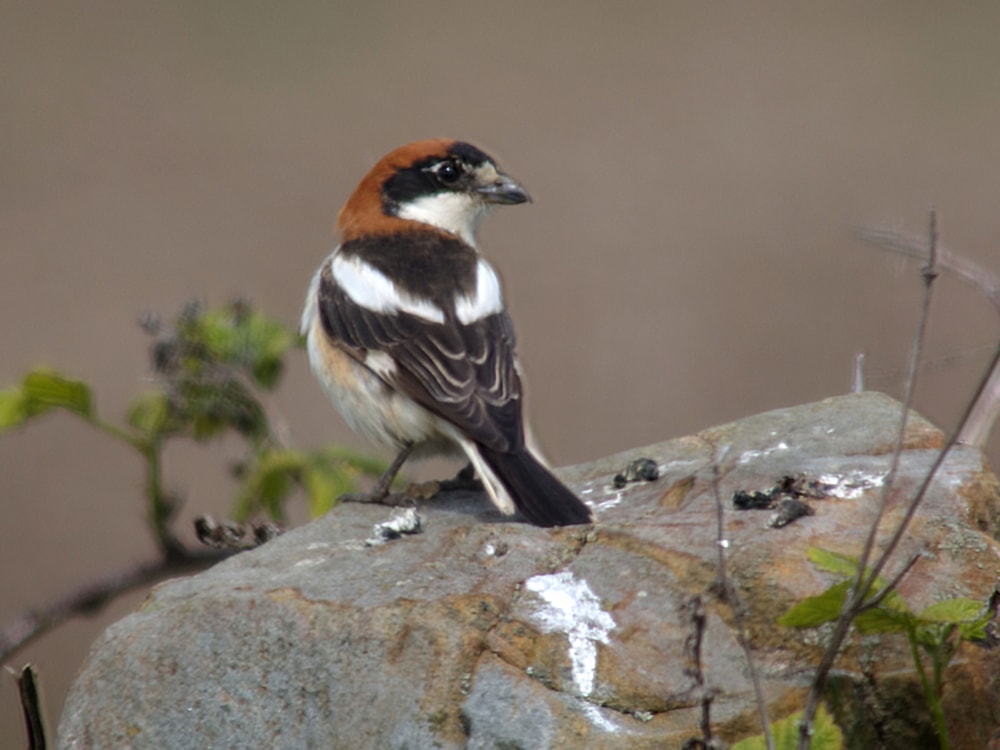 Woodchat Shrike, Long Nab, Burniston, North Yorkshire (colin Severs).
Western Palearctic
As alluded to earlier, there were some head-turning birds in Europe and the wider region this week. Scandinavia in particular was in full rare mode – in Sweden, what is probably the Grey-headed Lapwing previously in Norway was found at Väse, Värmland, from 13-14th. On the latter date a Cinereous Vulture over Hellebæk Avlsgård, Helsingør, was a Danish first, no less; this was the bird seen in Belgium on 8th and latterly in Germany on 12th. Apparently it had crossed the sea and reached Sweden by the evening of 14th, though Swedish birders have not yet clapped eyes on it – this revelation coming via its satellite transmitter.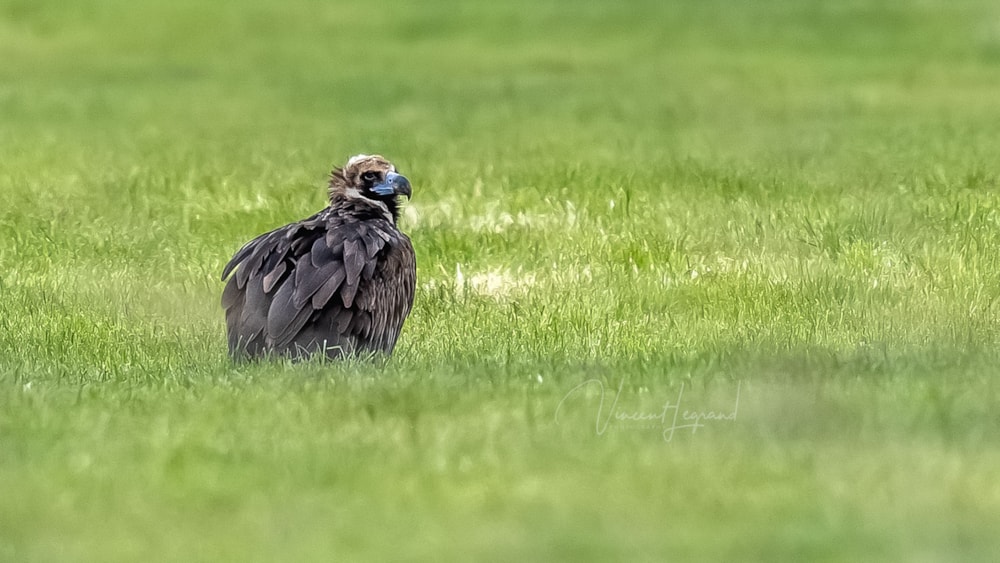 Cinereous Vulture, Schriek, Antwerp (Vincent Legrand).
Back in Sweden, a drake Stejneger's Scoter was at Hörnefors, Västerbotten, while Norway lured in both a Greater Yellowlegs, at Klepp, Rogaland, and a Greater Sand Plover way up north at Slettnes, Finnmark. Iceland's second Red-rumped Swallow performed nicely at Stokkseyri, Suðurland.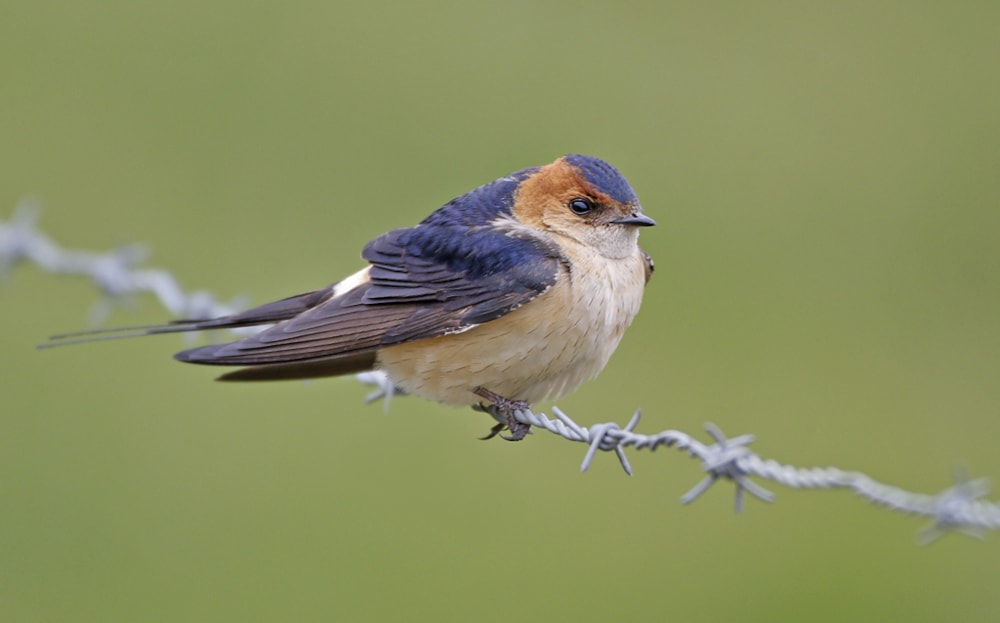 Red-rumped Swallow, Stokkseyri, Suðurland (Alex Máni Guðríðarson).
The Low Countries served up their usual recipe of wrong-side-of-the-North-Sea grippage: a Black-winged Kite was at Terhole, Zealand, on 10-11th, the Pygmy Cormorant and Nutcracker hung on in Brussels and Wageningen respectively and a Short-toed Snake Eagle was photographed over Groningen. Also in Germany, the Sociable Lapwing loitered at Saxony-Anhalt, with the French bird – at Onnaing, Nord – doing the same.
Other bits included the resident Dwarf Bittern on Fuerteventura, a particularly lost Lesser Yellowlegs all the way inland in Argau, Switzerland, three Blue-cheeked Bee-eaters on Sicily, another Crested Honey Buzzard over Gabal el Zayt, Egypt, and a showy Baird's Sandpiper in south-west Iceland, the latter representing the first-ever spring occurrence there.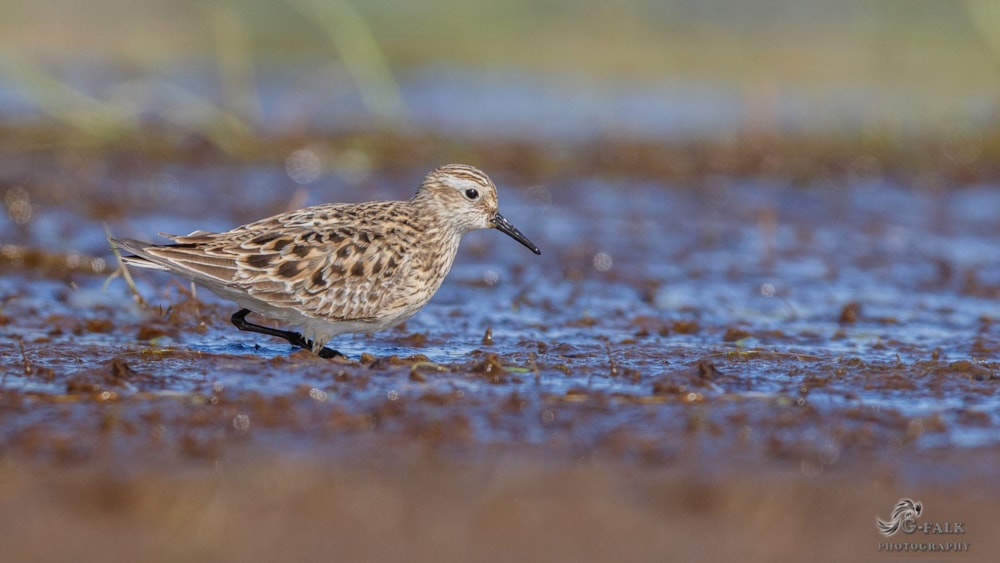 Baird's Sandpiper, Garður, Suðurnes (Gudmundur Falk).