The week at a glance
After a winter of returning seaducks and divers, it was perhaps rather long overdue, but the drake Black Scoter was back in Colwyn Bay (Conwy) on 9th, although it may have been present for up to two weeks before that. This is presumably the regular bird that was first seen off Llanfairfechan in March 1999 and has been a regular wintering bird in the area ever since. It was last seen there in 2007, but perhaps as it changed wintering areas it was merely overlooked. Apart from this bird, there are records of other regular birds in Lothian over 1987–89, Highland over 1989–93 and Moray & Nairn over 1989–92, 2001, 2005 and 2010, with other single records from Dumfries & Galloway and Pembrokeshire, and an exhausted drake found at Leighton Moss (Lancashire) in May 2007.
With no sign of the Short-toed Treecreeper or Pied-billed Grebe, the remaining quality included the White-winged Scoter off Rossbeigh (Co Kerry) to at least 11th, the Oriental Turtle Dove in Chipping Norton (Oxon) all week and the American Coot reported again from Termoncarragh Lough (Co Mayo) on 9th.

Oriental (Rufous) Turtle Dove, Chipping Norton, Oxfordshire (Photo: Craig Shaw)
The Snow Goose was still at Portmore (Co Antrim) to at least the 8th, with another report of the Craobh Haven (Argyll) bird on 8th. For once they outnumbered Ross's Geese: just one bird was reported, at Dowlaw (Borders) on 9th. There were just two Black Brants as well, one still at Wexford Wildfowl Reserve on 9th and another at Warham Greens (Norfolk) on 10th. The last Red-breasted Goose also remained, at Vane Farm (Perth & Kinross) on 7th. In Co Donegal, the Lesser Canada Goose was still at Malin Head (Co Donegal) to at least 8th.
Drake Ferruginous Ducks were again at Lydiard Park, Swindon (Wilts) to 7th and at Chew Valley Lake (Somerset), the latter site also holding Garganey, Scaup and a Ferruginous × Tufted Duck hybrid. The only new bird (or the Suffolk bird relocating?), was a drake at Strumpshaw Fen (Norfolk) on 8th–12th.

Ferruginous Duck, Strumpshaw Fen RSPB, Norfolk (Photo: Kevin Du Rose)
Several Ring-necked Ducks reappeared this week and, as usual, most were in Ireland, with birds at Lough Aderra (Co Cork), Carrowmore Lake (Co Mayo), Lough Swilly (Co Donegal), Oxford Island (Co Armagh) and a new bird at Ballyherly Lough (Co Down) on 9th. Elsewhere, the drake remained at Stithians Reservoir (Cornwall) all week and a new drake was at Pennington Flash (Gtr Manchester) on 11th–12th. Also from the west, the Black Duck at Ventry (Co Kerry) was reported again on 12th.

Ring-necked Duck, Pennington Flash CP, Greater Manchester (Photo: John Tymon)
There were also a couple of new Green-winged Teal reported, at Meare Heath (Somerset) on 10th, Sandbach Flashes (Cheshire) on 11th–13th, Guardbridge (Fife) on 12th and the drake back at Kildrochat (Dumfries & Galloway) on 12th. After an absence of two weeks, the drake Blue-winged Teal was back at Sandy Water Park (Carmarthen) on 11th. The drake American Wigeon was still at Cresswell Pond (Northumbs) to at least 9th and there was a second drake, on the sea at Dawlish Warren (Devon) on 7th, the first in the county for four years. The female Lesser Scaup was at Slimbridge (Glos) all week, but the drake at Marshside RSPB (Lancs) was last seen on 10th.

Blue-winged Teal, Sandy Water Park, Carmarthen (Photo: Glenda)

Lesser Scaup, Slimbridge WWT, Gloucestershire (Photo: Andy Johnson)
The drake Surf Scoters remained off Rerwick Head (Orkney) on 6th and Ruddon's Point (Fife) on 9th, and Co Clare's haul this week was a pair at Lahinch on 9th–10th, along with a single Velvet Scoter. Aberdeenshire stole the rare eider limelight this week, with two reports of King Eider. The regular bird was on the Ythan estuary to at least 11th and there was another drake off Rattray Head on 10th and 13th.

King Eider, Ythan Estuary, Aberdeenshire (Photo: Longshanks)
Smew were reported from just two sites in England, a redhead at Whittle Dene Reservoirs (Northumbs) on 7th and three at Haysden Country Park (Kent) on 8th. In Scotland, a redhead was on the Ythan estuary (Aberdeenshire) on 8th, a redhead remained at Lindores Loch (Fife) and a first-winter drake was at Lochwinnoch (Clyde). Elsewhere, a redhead remained at Quoile Pondage (Co Down) to 12th and another was at Newmarket on Fergus (Co Clare) on 8th.
As is often the case in spring, there were several records of White-billed Divers in northern Scotland this week. In Highland, birds were reported at Melvaig on 9th, Poolewe on 9th–12th and Gruinard Bay on 10th–12th, with one again in South Nesting Bay (Shetland) on 13th and an impressive four between Port Skigersta and Cellar Head, Lewis (Outer Hebrides) on 9th.
It was another incredible week for Purple Herons, with eight birds around the country. Birds remained at College Reservoir (Cornwall) and St Mary's (Scilly) all week and the bird at Dwyran (Anglesey) remained to 10th. One was then at Loe Pool, Helston (Cornwall) on 8th and another was at Braunton Marsh (Devon) on 10th, and there were two well-watched birds in East Yorkshire. One was at Tophill Low from 9th to the end of the week and one at Spurn on 11th didn't stay long before heading out over the Humber towards Lincolnshire. Last, but far from least, was one briefly at Mountcastle Quarry (Fife) on 10th.

Purple Heron, Dwyran, Anglesey (Photo: Josh Jones)
New in were three Night Herons, with two on Porth Hellick, St Mary's (Scilly) on 9th–10th and a more popular immature at Two Tree Island (Essex) on 10th–13th, the first in the county for 10 years.

Night Heron, Two Tree Island, Essex (Photo: Steve Hiscock)
After a flyby last week, the Great White Egret did the same again this week, seen at Frampton-on-Severn (Glos) on 8th, so it must be somewhere nearby. Other records were at Slapton Ley (Devon) on 7th, over Pagham Harbour (West Sussex) on 10th and at Leighton Moss (Lancashire) on 9th–12th.

Great White Egret, Leighton Moss RSPB, Lancashire (Photo: Craig Shaw)
The Spoonbill remained at Loch of Strathbeg (Aberdeenshire) to at least 12th but, apart from one at Spurn (East Yorks) on 10th, the others were again south of The Wash. The largest groups were again of three, at Pagham Harbour (West Sussex), Minsmere (Suffolk) and Walmsley Sanctuary (Cornwall). In Wales, there were two at Newport Wetlands (Gwent) on 12th. Of less note, but no less spectacular, was the colour-ringed escapee Greater Flamingo seen at Titchwell and Brancaster (Norfolk) on 7th and then at Minsmere (Suffolk) on 9th.

Greater Flamingo, Minsmere RSPB, Suffolk (Photo: Jon Evans)
The big thermals of the week were perhaps to the liking of storks in general, and there were numerous reports of both colours. White Storks were over Washington (Durham), Penrith (Cumbria) and Lockerbie and Moffat (Dumfries & Galloway), and the escaped bird was in the Tesco car park in Banchory (Aberdeenshire) on 11th–12th. Further south there were two or three roaming Black Storks, one wandering widely around Hampshire on 9th–11th, never really settling long enough to be twitched. One also flew over Gillingham and New Hythe (Kent) on 7th–8th and other fly-overs were reported from Felixstowe (Suffolk) and Upton Broad (Norfolk) on 7th.
Rough-legged Buzzards continued to be reported from widespread sites in East Anglia, with birds also reported from Sleddale (Cleveland) and Eggleston (Durham) and two at Hornsea Mere (East Yorks) on 10th. In Shetland, the wintering bird also remained at Toft and another was at Caldback, Unst on 8th. The wandering juvenile White-tailed Eagle found Lincolnshire more to its liking, returning to Little Cawthorpe on 10th and staying in the area around Louth, Burwell and Ruckland until 13th. There were other reports of unidentified eagles over Ipswich (Suffolk) on 7th and Scarborough (North Yorks) on 13th. The juvenile Northern Harrier popped up again at Ring Marsh and Tacumshin (Co Wexford) on 8th–9th, and there was also a probable ringtail seen over Bodrifty (Cornwall) on 9th. Also in Cornwall, the possible Tundra Peregrine was still at Walmsley Sanctuary on 8th. Perhaps surprisingly, the only report of Red-footed Falcon was a male seen distantly over Loch Shin (Highland) on 8th. There were then several reports of Black Kite, with birds at Symonds Yat (Glos), St Margaret's at Cliffe and Sutton (Kent) and also reported birds at Downham Market (Norfolk) and Epsom (Surrey).
The Spotted Crake remained at Brandon Marsh (Warks) to 9th, but was rather overshadowed by a Little Crake at Arundel WWT (West Sussex) from 9th. This proved frustratingly elusive at times, though with plenty of patience did show well to most. This is actually the fifth record for the county although, as is the way with Little Crakes, all the previous records were birds killed in the 19th century, the last in 1894.

Little Crake, Arundel WWT, West Sussex (Photo: Darren Evans)
The Long-billed Dowitcher remained at Lodmoor (Dorset) all week. Other waders of note included two Black-winged Stilts at La Claire Mare (Guernsey) on 10th and Dotterel, which started to arrive from 9th. One was at Great Orme (Conwy) from 9th–11th, two were at Waxham (Norfolk) on 9th–10th and two were on Burbage Moor (South Yorkshire) on 9th.

Black-winged Stilt, La Claire Mare, Guernsey (Photo: M Lawlor)
Content continues after advertisements

Dotterel, Great Orme, Conwy (Photo: Tom Marshall)
The only southern Glaucous Gulls reported were the long-staying bird at Dungeness (Kent) and one at Abbotsbury (Dorset) on 12th, and the only Irish birds were at Youghal (Co Cork) and Portavogie (Co Down). Elsewhere, birds were at six sites in Scotland, one was in Wales, at Menai Bridge (Anglesey), and singles were in Cleveland and Northumberland. There were similarly few southern Iceland Gulls, with birds still in Cornwall and Suffolk. Others were dotted around the coasts from North Yorkshire to Cheshire, with Irish birds at Malin Head (Co Donegal) and Cobh (Co Cork). The only remaining Ring-billed Gulls were now in Ireland, with the regular adult at Portrush (Co Antrim) and, in Co Cork, a first-winter in Bantry on 8th and a second-winter at Cuskinny Marsh on 9th, with an adult there on 12th. In Suffolk, the Baltic Gull was again reported from Livermere Lake (Suffolk) on 9th.

Ring-billed Gull, Portrush, Antrim (Photo: Derek Charles)
The adult Bonaparte's Gulls remained on the Ythan estuary (Aberdeenshire), also seen at Foveran Links, and on Tiree (Argyll), where the first-winter remained to 8th. There were also two first-winters in the southwest, on the Hayle (Cornwall) and Otter (Devon) estuaries on 13th.

Bonaparte's Gull, Tiree, Argyll (Photo: Jim Dickson)
Following last week's Whiskered Tern at Loch Fada, Benbecula (Outer Hebrides), which remained to 8th, the 10th saw two all-too-brief birds, at Elmley Marshes (Kent) and Swineham Gravel Pits (Dorset). In Cornwall the adult Gull-billed Tern continued to commute between fields at Land's End and Sennen Cove to 10th, and was also seen at Grumbla on 10th.

Whiskered Tern, Elmley Marshes RSPB, Kent (Photo: Chris Bond)

Gull-billed Tern, Sennen, Cornwall (Photo: Samuel Williams)
The same fields at Sennen also saw a possible Pallid Swift and Bee-eater on 8th and Wryneck on 10th–11th. Other Bee-eaters were on St Mary's and Bryher (Scilly) and in Kynance Cove (Cornwall) on 7th, and four belatedly reported from Todmorden (West Yorks) on 11th may have accounted for the two that were at Spurn (East Yorks) on 13th.

European Bee-eater, St. Mary's, Isles of Scilly (Photo: Joe Pender)
Aside from the Sennen bird, other Wrynecks included brief birds at Killag (Co Wexford) and Cissbury Ring (West Sussex) on 8th, St Mary's (Scilly) and Shingle Street (Suffolk) on 9th, Skomer (Pembrokeshire) on 10th and one reported from Landguard (Suffolk) on 13th.

Wryneck, Shingle Street, Suffolk (Photo: Kit Day)
Increasingly stubborn Shore Larks continued to be reported, including a large, late flock of 15 at Havergate Island (Suffolk) on 10th. Others were at seven sites between Kent and Northumberland, including new birds at Saltfleetby (Lincs) and Holy Island (Northumbs). The scattering of Hoopoes in the south was very impressive indeed, with birds at 20 sites as far north as the Chatsworth Estate (Derbys) on 7th, the first in the county for three years. There were also two records from Scotland, one at Balranald, North Uist (Outer Hebrides) on 10th–13th and another in a garden at Reay (Highland) on 13th.
Among the plentiful Blue-headed Wagtails reported during the week were two Channel Wagtails, at Tealham Morr (Somerset) on 8th and North Warren (Suffolk) on 10th. If you're struggling with your 'yellow wagtails' then have a look back at our handy webzine guide to help sort them out. In Norfolk, last year's singing male white-spotted Bluethroat returned to Welney, first seen on 24th March but more widely released this week. It was an incredibly popular, and photogenic, bird last time round so it'll be interesting to see if it has kept its appeal.

Bluethroat, Welney WWT, Norfolk (Photo: Mick Southcott)
It was surprising that there weren't more reports of Red-rumped Swallow, but with Swallows so slow to return perhaps they too didn't find the weather to their liking. One was over the Observatory at Portland (Dorset) on 8th and 10th, one headed north and then south over the Great Orme (Conwy) on 10th and a more obliging bird was at Kingsdown (Kent) on 13th.

Red-rumped Swallow, Kingsdown, Kent (Photo: Steve Ray)
The weekly Waxwings thinned out again this week, with the pattern rather unchanged from the last few weeks. With no triple-figure counts, the highest were 72 at South Ockendon (Essex), 70 at Southend-on-Sea (Essex), 60 in Oxford, 58 at Leyland (Lancs) and 52 in Rochford (Essex).
Cornwall's purple patch continued with a male Western Subalpine Warbler at Land's End on 10th, present in the same hedge (and 'scope view) as a Woodchat Shrike. The only other Subalp was on Holy Island (Northumbs) and may have been last week's Lincolnshire bird continuing north.

Subalpine Warbler, Holy Island, Northumberland (Photo: Colin Pears)
Continuing the trend of recent springs, reports of singing Iberian Chiffchaffs started to come in. A probable was at Hanningfield Reservoir (Essex) on 8th–9th, one was caught and ringed at Thorpeness (Suffolk) on 9th and another singing male was back at Titchwell (Norfolk) on 13th.

Iberian Chiffchaff, Titchwell RSPB, Norfolk (Photo: Andy Thompson)
Other warblers of note were rather inaccessible: a brief male Sardinian Warbler was at Hopton-on-Sea (Norfolk), although debate will always rage as to whether this is actually Suffolk, and a Great Reed Warbler was caught and ringed on private land at Nanjizal (Cornwall) on 10th, the first in the county since 1988. Other commoner warblers arriving this week included plenty of Wood Warblers, the first real push of Reed Warblers and a scattering of Garden Warblers. Willow Warblers are now everywhere and a small fall on Hengistbury Head (Dorset) on 10th involved at least 400 birds. Other Woodchat Shrikes were reported from nine sites, with the furthest north on Great Saltee (Co Wexford) on 10th. Others were on the Isles of Scilly, two in Cornwall, Glamorgan, three in Co Cork, Dorset and a popular bird at Rettendon (Essex) on 12th–13th.

Woodchat Shrike, Llangennith, Gower, Glamorgan (Photo: Stevehinton)
In contrast, the distribution of Great Grey Shrikes remained much more northerly, with birds still at many sites north of the Midlands. There was one each in Dorset, Hampshire and Norfolk, one in Wales, at Lake Vyrnwy (Powys) on 7th, and just one in Scotland, at Ae (Dumfries & Galloway) on 8th. Ireland's mega also remained at Slievenacloy (Co Antrim) to 8th. Cornwall's first-winter Rose-coloured Starling may have actually left now, being last reported from its Penzance garden (Cornwall) on 9th.

Great Grey Shrike, Cresswell Pond NWT, Northumberland (Photo: Rick Thornton)
There were plenty more fly-over Serins this week, with reports from eight sites, including two in Kent, over Margate and North Foreland on 11th. Others were briefly at Gibraltar Point (Lincs), Portland (Dorset), Burton Marsh (Cheshire), Keyhaven Marshes (Hants) and Cowpen Marsh (Cleveland), and one was reported from St Catherine's Point (Isle of Wight). The southernmost Lapland Buntings were one at Ramsey Island (Pembs) and several along the north Norfolk coast, but most birds were scattered around the Northern and Western Isles. There were up to 60 on North Ronaldsay (Orkney) on 10th–11th, along with 200 Wheatears, and 15 at Balranald, North Uist (Outer Hebrides) on 10th.
Note that this edition of the Review of the Week includes Photos of the Week for the last two weeks – scroll down for this week's winner.
Photo of the Week: 31st March–6th April 2011

Little Green Bee-eater, India (Photo: Tejas Soni)
India is becoming an increasingly popular destination for birders and bird photographers, which is not surprising when you consider the fantastic variety of species it hosts. In fact, the photos taken in the Gujarat area by local bird photographer Tejas Soni are enough by themselves to make you want to jump on a plane and head over there. A range of mouth-watering land and water birds in exotic settings and great lighting make Tejas' photos a pleasure to browse, especially since he has a good eye for how best to capture and process them. This week, Tejas captured the flash of colour as a Little Green Bee-eater came in to land on a spiky perch, the sun highlighting its brilliant plumage against a diffuse backdrop. What's particularly impressive about Tejas' images is that he captures them using inexpensive equipment, proving that you don't need to spend a fortune to take great bird photos.
Other notable photos

Common Crossbill, Kerry, Powys (Photo: Kev Joynes)

Peregrine Falcon, India (Photo: Mital Patel)

Marsh Harrier, La Claire Mare, Guernsey (Photo: Chris Bale)

Little Grebe, Cromford, Derbyshire (Photo: Roy)

Sanderling, Chapel St. Leonards, Lincolnshire (Photo: Nick Clayton)

Chiffchaff, undisclosed site, Cheshire (Photo: Richard Steel)

White-throated Robin, Qatar (Photo: John A Thompson)

Ring Ouzel, undisclosed site, Derbyshire (Photo: Steve Whiteley)

Great Crested Grebe, Mere Sands Wood LWT, Lancashire (Photo: David Cookson)

Yellowhammer, undisclosed site, Devon (Photo: Roy Churchill)

Skylark, Ipswich, Suffolk (Photo: Carl Wright)

European Stonechat, Strumble Head, Pembrokeshire (Photo: Richard Stonier)

Teal, London Wetland Centre WWT, Greater London (Photo: Tom Hines)
Photo of the Week: 7th–13th April 2011

Common Kingfisher, Hampton, Worcestershire (Photo: Mark Hancox)
Mark Hancox's bird photography is well known to BirdGuides regulars, not least because he achieves stunning results by thoroughly 'working' his subjects. Like many bird photographers, one of Mark's favourite subjects is the Common Kingfisher. Kingfisher shots often have that 'wow factor', and this species now shares the top spot for our highest number of Photos of the Week with the Barn Owl, Short-eared Owl and Sparrowhawk (all with nine wins). The problem with chasing such popular subjects is that standards are extremely high, meaning that an image has to be pretty special to reach the ever-rising bar. Mark has achieved this by trying for one of the most difficult shots - the mid-dive shot - and successfully making the capture with the highest image quality. In fact, Mark had a PotW a year ago with a similar image, but has surpassed the quality of that image through refining his technique and putting in the extra field time. Perhaps the main prerequisite for bird photographers to improve their results is a healthy dissatisfaction with their own images!
Other notable photos

Common Kestrel, undisclosed site, Ayrshire (Photo: Chas Moonie)

Bluethroat, Belgium (Photo: Rudi Debruyne)

Gannet, Bempton Cliffs RSPB, East Yorkshire (Photo: Dean Eades)

Little Crake, Arundel WWT, West Sussex (Photo: Darren Evans)

Wren, Wigan, Greater Manchester (Photo: David Cookson)

Crimson-winged Finch, Morocco (Photo: Daniel Trim)

Red Grouse, Alnwick, Northumberland (Photo: Morgan)

Common Redshank, undisclosed site, Lancashire (Photo: Tom Charles)

Green Violet-ear, Costa Rica (Photo: Rob Smith)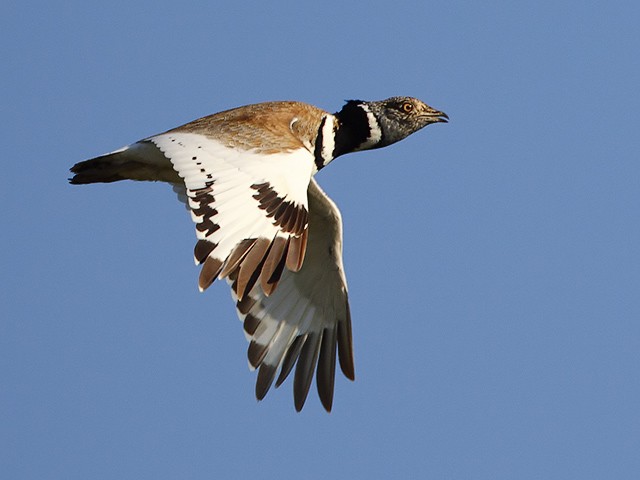 Little Bustard, Spain (Photo: Steve Fletcher)

Bittern, Minsmere RSPB, Suffolk (Photo: Jon Evans)

Slavonian Grebe, Waters' Edge CP, Lincolnshire (Photo: Graham Catley)

Black-winged Stilt, Spain (Photo: Dan Forder)

Dipper, Faseny Bridge, Lothian (Photo: James Wood)

Yellowhammer, undisclosed site, Devon (Photo: Roy Churchill)

Rock Pipit, Hurst Beach/Castle, Hampshire (Photo: Ian Williamson)

Yellow Wagtail, undisclosed site, Lincolnshire (Photo: Matt Latham)

Northern Wheatear, Darwen Moor, Lancashire (Photo: John Barlow)

Sparrowhawk, Ipswich, Suffolk (Photo: Carl Wright)

Ring Ouzel, undisclosed site, Derbyshire (Photo: Richard Stonier)