The week at a glance
December arrived and with it came exciting news of two male Eastern Black Redstarts — early Christmas presents for birders perhaps, but also a sure sign that the 2014's protracted autumn is not over yet. Indeed, with reports of Whitethroats, Reed Warbler, numerous Swallows and House Martins, and a couple of Whinchats, it's almost hard to believe that it's the final month of the year and the festive season is imminent.
Back to the redstarts. The first to be identified was on St Mary's, Scilly: first seen late on Sunday afternoon, and in the failing light, a certain identification was not possible. Happily, it was still showing well at Shark's Pit, near Porthloo, the following morning and excellent photographs enabled the identification to be confirmed. A short while later, news broke of a bird favouring gardens in Scalby, North Yorks, for its third day. As it transpired, it was the same bird previously reported as a Common Redstart on 29th and 30th, the identification only realised when a curious local birder went to investigate. Both birds lingered and showed well until close of play on Tuesday. These represent the first British records since two in autumn 2011; incidentally, records from 2003 and as far back as 1981 have been retrospectively accepted as phoenicuroides. It also follows an apparent Eastern Black Redstart on Linosa Island, Italy, back in late October.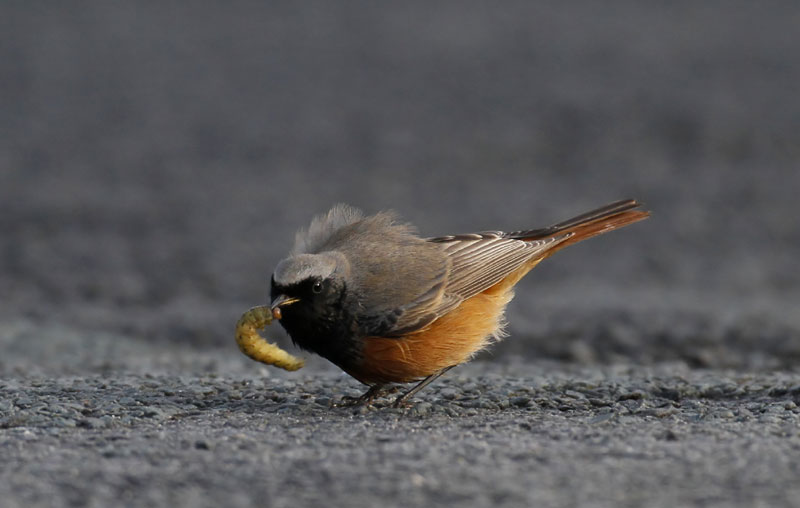 Eastern Black Redstart, Scalby, North Yorkshire (Photo: Dave Mansell)
Content continues after advertisements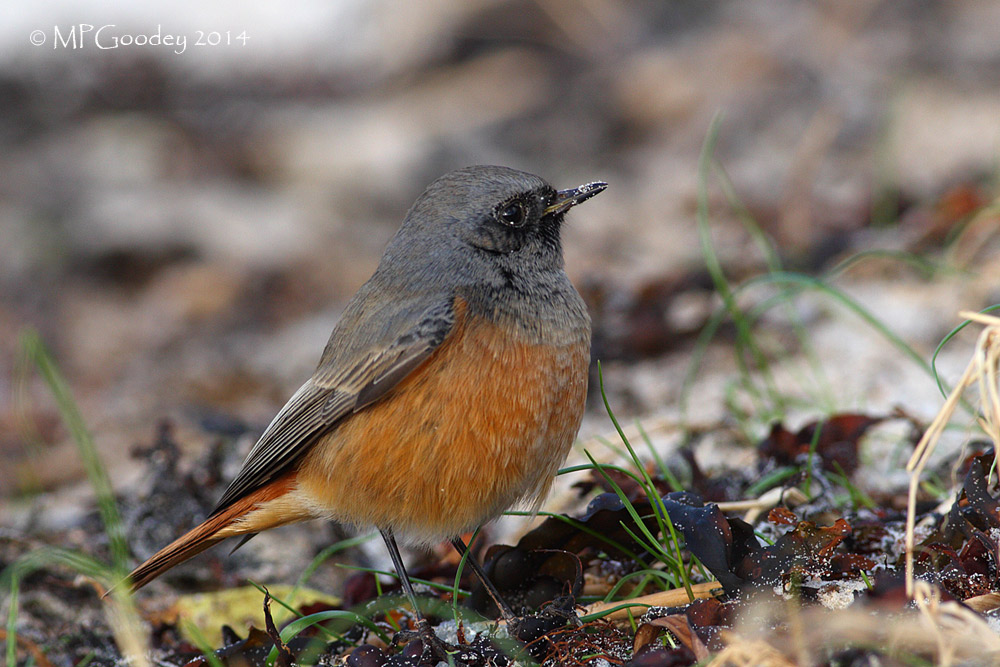 Eastern Black Redstart, St. Mary's, Isles of Scilly (Photo: Martin Goodey)

Eastern Black Redstart, St Mary's, Isles of Scilly (Video: Ashley Fisher)
Last week's star attraction — the Cleveland Isabelline Wheatear — made it only as far as Thursday before moving on from the beach at Seaton Snook. Meanwhile the autumn's fifth Desert Wheatear — a female — was discovered at Porthgwarra, Cornwall, on 26th and could be found on rocks in the Gwennap Head area until Tuesday (save a temporary disappearing act during poor weather on Friday).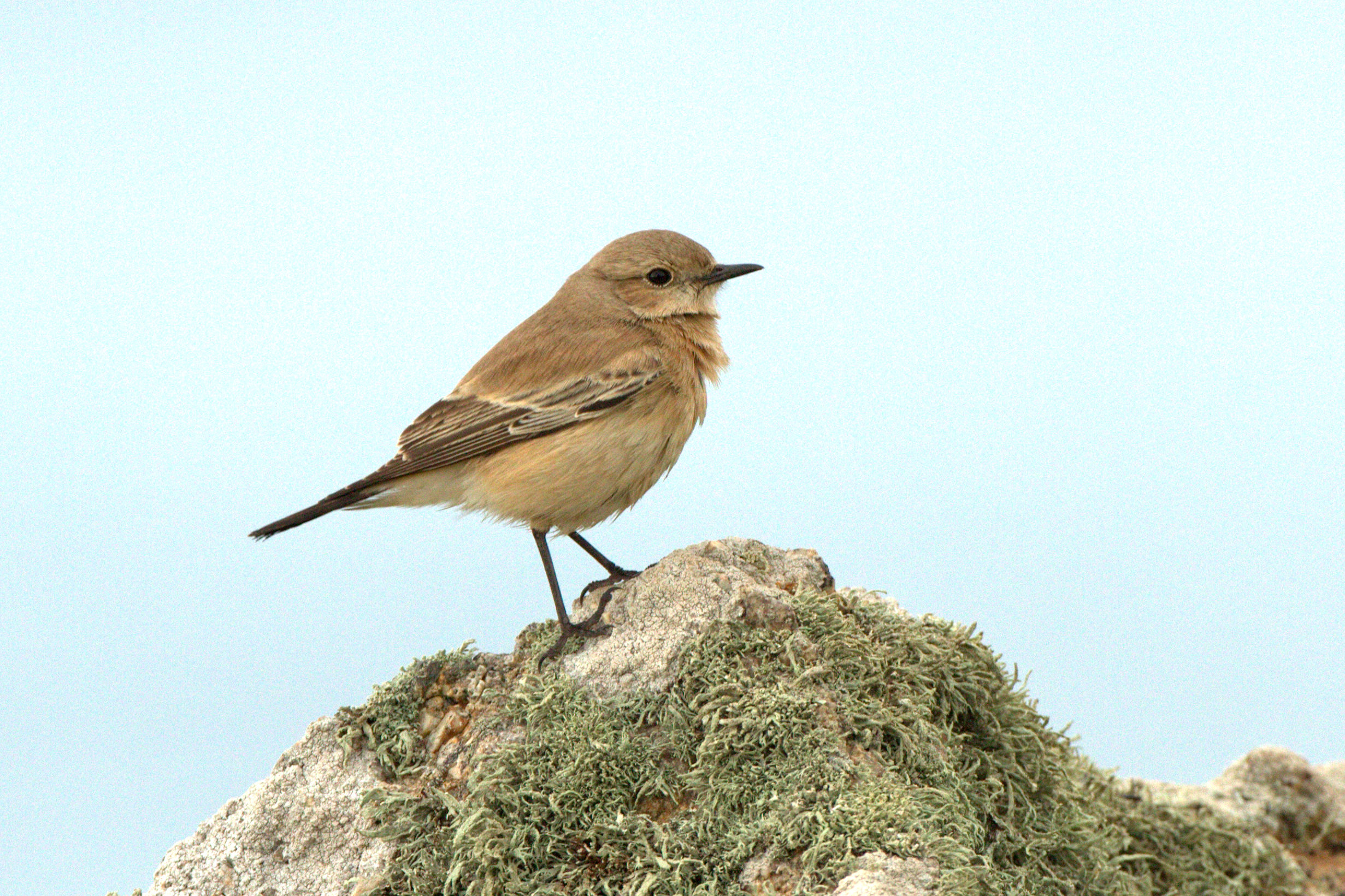 Desert Wheatear, Porthgwarra, Cornwall (Photo: Brian Mellow)
Exciting news from Galway Bay concerned the return of the Pacific Diver, which was seen off Finvarra Point, Co Clare, for the first time since 13 February 2011 — though there was a report west of Tawin Island, Co Galway, in early April of this year. Assuming it's the same individual, it was first seen as long ago as January 2010; a combination of the bird being incredibly mobile over a large area and an acute lack of observer coverage are presumably responsible for such sporadic appearances. Incidentally, the Cornish Pacific Diver continued to behave well in Mount's Bay throughout the week, and was still there on Tuesday.
The Yorkshire coast logged a fly-by White-billed Diver on 1st; the bird was initially seen heading south past Filey Brigg then past Flamborough Head 13 minutes later. What is presumably one of last year's female King Eiders was back off Ruddon's Point, Fife, on 30th. A drake Surf Scoter was at the same site on the same day, and six (four drakes) remained off Old Colwyn, Conwy, with the drake still off Musselburgh, Lothian, and the youngster still frequenting the Suffolk and Essex sides of the Stour Estuary.
Although there was no news on the Hebridean bird, the American Coot remained at Lough Gill, Co Kerry, sharing the water with one of the week's three Lesser Scaup (the others were the nasal-saddled drake at Llangorse Lake, Powys, and the long-staying Glamorgan bird). New drake Ring-necked Ducks were at Kinnegar Pools, Co Down, from 29th and Paxton Pits, Cambs, from 1st, with a female at Eyebrook Reservoir, Leics, on 30th and the first-winter still on Tiree, Argyll. The drake Ferruginous Duck remained at Blashford Lakes, Hants.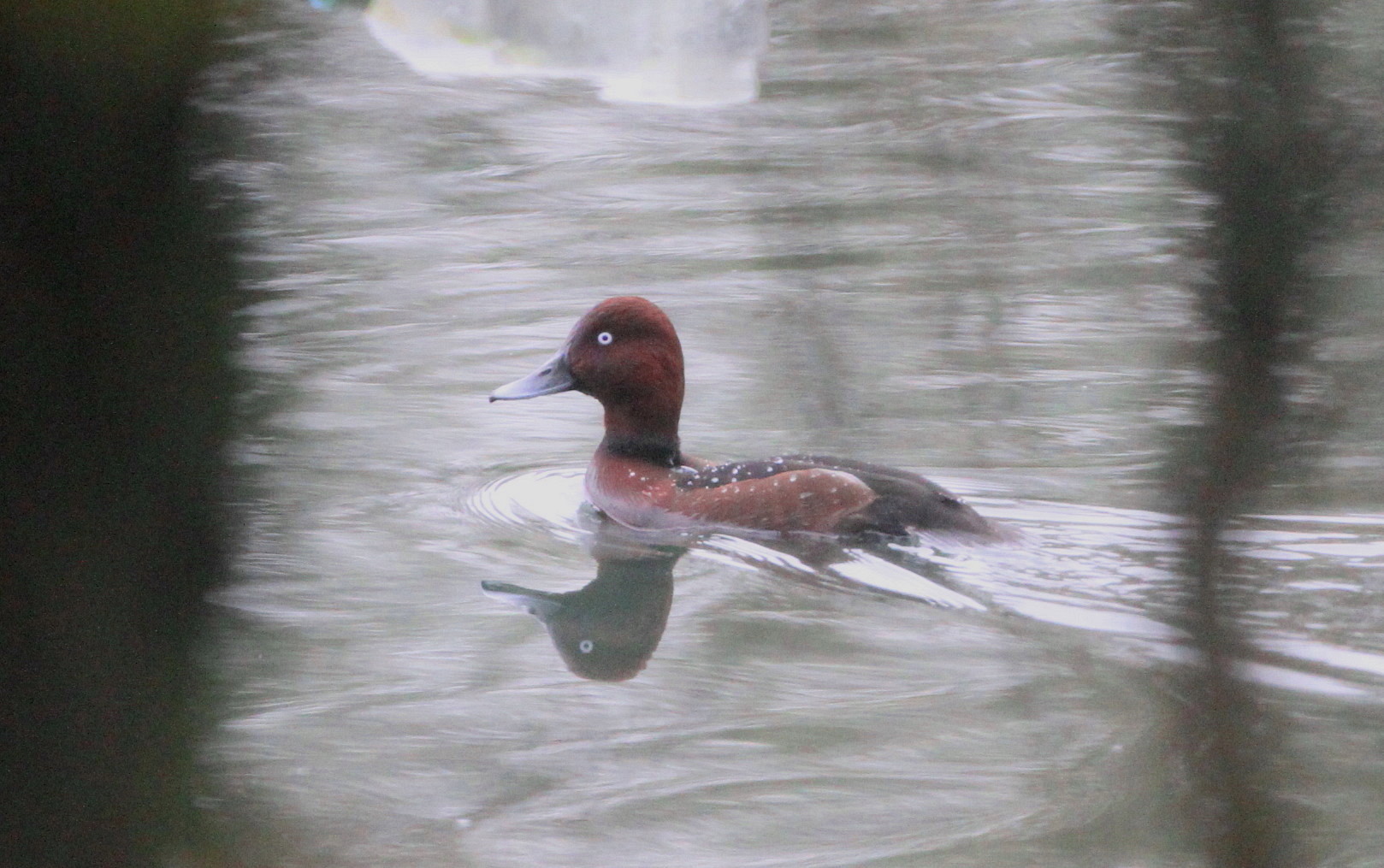 Ferruginous Duck, Blashford Lakes HWT, Hampshire (Photo: Lee Fuller)
Further new Green-winged Teal came in the form of drakes at Dorman's Pool, Cleveland, on 26th, Stilligarry, South Uist, on 30th, Banton Loch, Clyde, from 30th and a bird north of Derby that was first reported on 29th but had been there for at least six days. Others remained in Shetland, Orkney, Aberdeenshire, Perth & Kinross, Dumfries & Galloway and Kent. The tally of female American Wigeon on the Gannel Estuary, Cornwall, increased to two on 26th and both were still there on 30th. A drake was at Cloddach, Moray & Nairn, on 30th.
What is presumably the recent Lancashire Snow Goose had relocated to north Norfolk by 2nd, showing up in fields near Burnham Thorpe with several thousand Pink-footed Geese. A Richardson's Cackling Goose remained in Co Sligo, as did the Lesser Canada Goose at Wexford Wildfowl Reserve. Black Brant reports came from: Topsham, Devon, West Mersea, Essex, Thorpe Bay, Suffolk, Salthouse and Cley, Norfolk, and Barrow Harbour, Co Kerry.
In addition to the escaped birds in east Norfolk (which are still sporadically reported), a White Stork was noted over the M20 near Ashford, Kent, on 26th. Also in Kent, a juvenile White Ibis at Sevenoaks Wildfowl Reserve has arguably been attracting rather more attention than it deserves; having first been reported on 19th it brought a steady trickle of admirers to north-west Kent over the weekend and it was still there on Tuesday. A juvenile Night Heron was photographed prowling around in the harbour at Crosshaven, Co Cork, on 29th, the news coming to light on Monday. Glossy Ibis were at Frampton Marsh, Lincs, and Fen Drayton Lakes, Cambs, while Cattle Egrets were represented by two still at Dungeness, Kent, the long-stayer in Cheshire and a new bird at Willow Tree Fen, Lincs, on 28–29th. The peak count of Great White Egrets was an outstanding 12 at Dungeness on 26th, while up to three graced Pitsford Reservoir, Northants.

White Ibis, Sevenoaks Wildlife Reserve, Kent (Photo: Jason Ward)

Cattle Egret, Dungeness RSPB, Kent (Photo: John Reeves)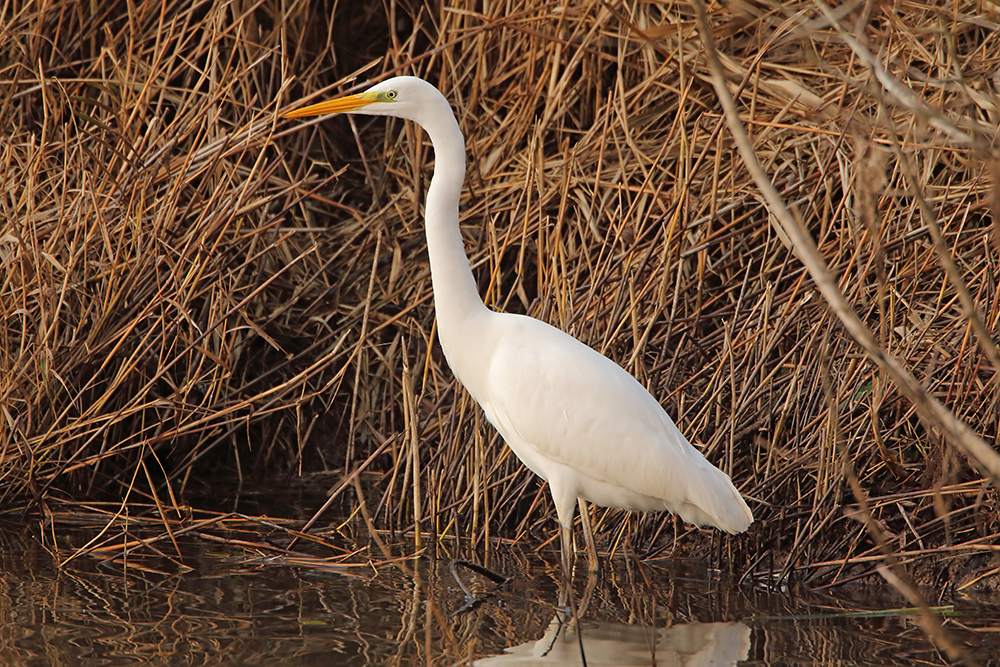 Great White Egret, Chew Valley Lake, Somerset & Bristol (Photo: Gary Thoburn)
A good spread of Rough-legged Buzzards again showed a heavy bias towards eastern areas, though one remained in Dumfries & Galloway and at least three were at Broomhead Moor, South Yorks, on 3rd. A new bird was inland at Holme Fen NNR, Cambs, and showed well at times throughout the week.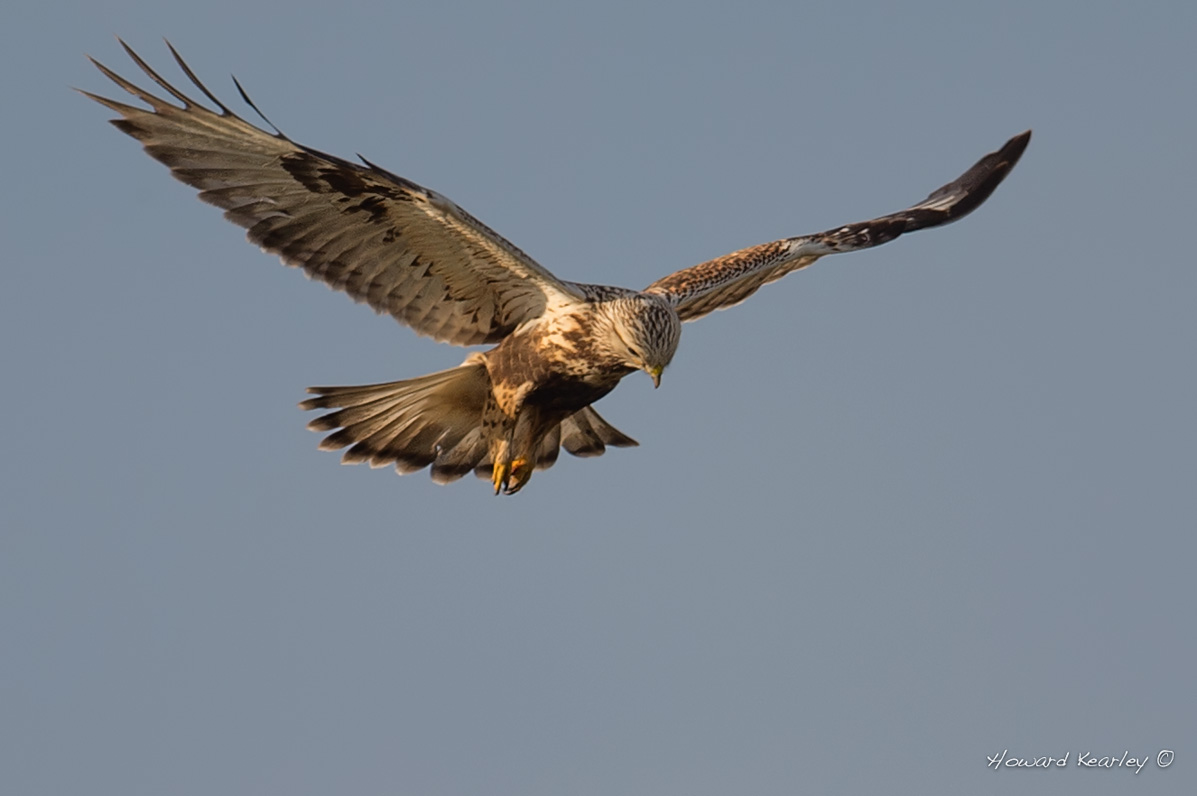 Rough-legged Buzzard, Jevington, East Sussex (Photo: Howard Kearley)
The Lesser Yellowlegs on the Hayle Estuary, Cornwall, was reported to 27th and again on 2nd. Negative news concerned the absence of the recent Franklin's Gull in the Blashford Lakes roost, though its disappearance was more than made up for by the appearance of adult Bonaparte's Gulls at Rising Sun CP, Northumberland, on 29th and at Loch Gilp, Argyll, on 1st. The Dawlish Warren, Devon, bird was also seen again on 27th. An adult Ring-billed Gull off Swineham Point, Dorset, on 30th was a great local record, while three (adult, second-winter and first-winter) were seen at Nimmo's Pier, Co Galway, over the weekend. Others were at Rosslare Backstrand, Co Wexford, Lough Leane, Co Kerry, Sandymount, Co Dublin, Gosport, Hants, and Dingwall, Highland. The Forster's Tern was also back at Claddagh Beach, Co Galway, over the weekend.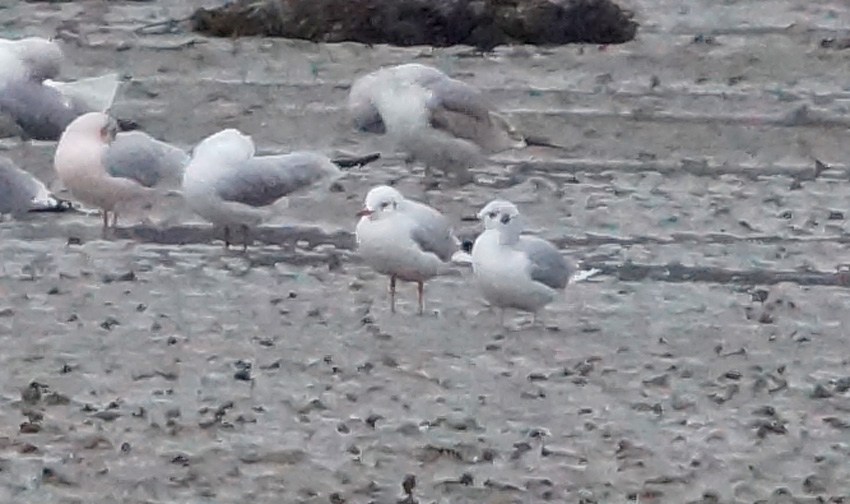 Bonaparte's Gull, Loch Gilp, Argyll (Photo: Jim Dickson)
Dorset maintained a near-monopoly on Hoopoe records, with birds reported from Durlston CP and Winspit Valley on 26th, Worth Matravers on 30th and at Portland Harbour on 29–30th. The Dawlish, Devon, bird was also seen again on 27th and 29th. Up on Fair Isle, the Olive-backed Pipit remained until Tuesday 2nd. Two Richard's Pipits near Hinkley Point, Somerset, on 29th became three thereafter; two also remained at Cloughton Wyke, North Yorks, and singles were reported from Pevensey and Horsey Eye Levels, East Sussex, and Coverack, Cornwall.
The Dusky Warbler at Kelynack Valley, Cornwall, made it into December, while Monday also produced a remarkably late Barred Warbler at Portland Bill, Dorset; the latter lingered until 2nd. At least five Yellow-browed Warblers were seen around Devon, with four in Cornwall; significant records elsewhere included birds in Barnet, London, on 27th, Cresswell Pond, Northumberland, on 29th and at Morfa Madryn, Conwy, on 29–2nd. Presumably set to winter is the Rose-coloured Starling in Bristol, which was seen regularly in the Bishopton area throughout the week. The Common Rosefinch was last seen in Cobh, Co Cork, on 27th, with another record from Overton on the Gower peninsula, Glamorgan, on 1st.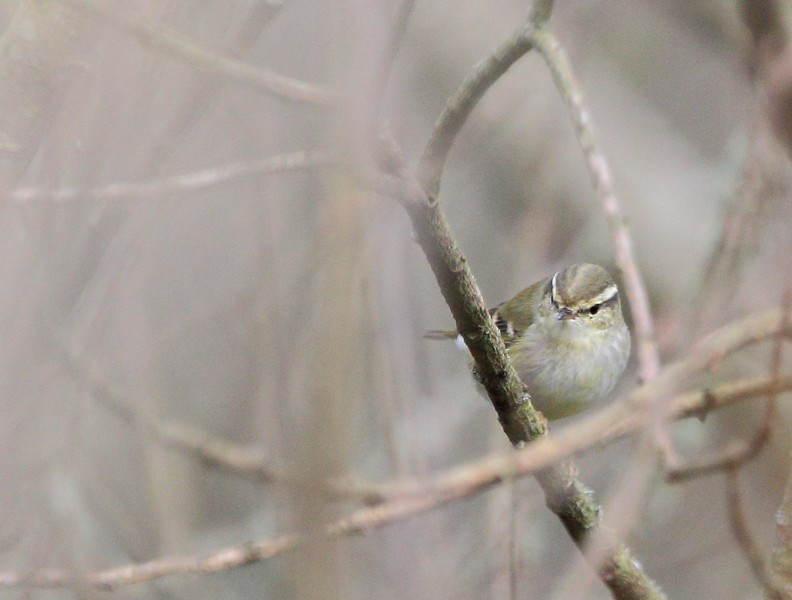 Yellow-browed Warbler, Beesands Ley, Devon (Photo: Alan Doidge)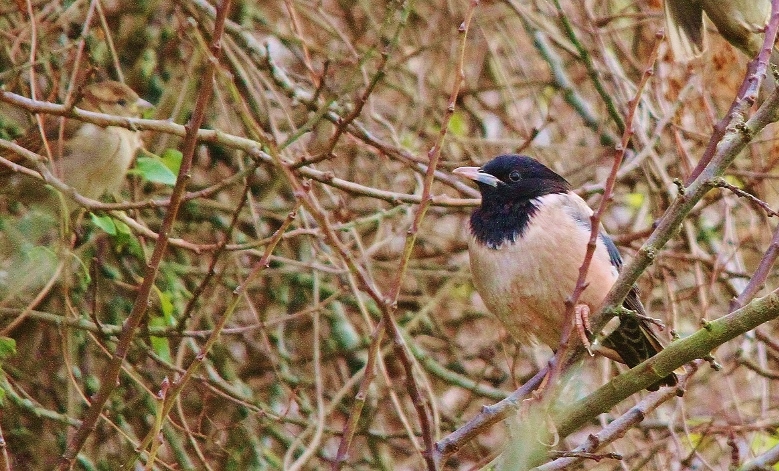 Rose-coloured Starling, Bristol, Somerset & Bristol (Photo: Peter Heather)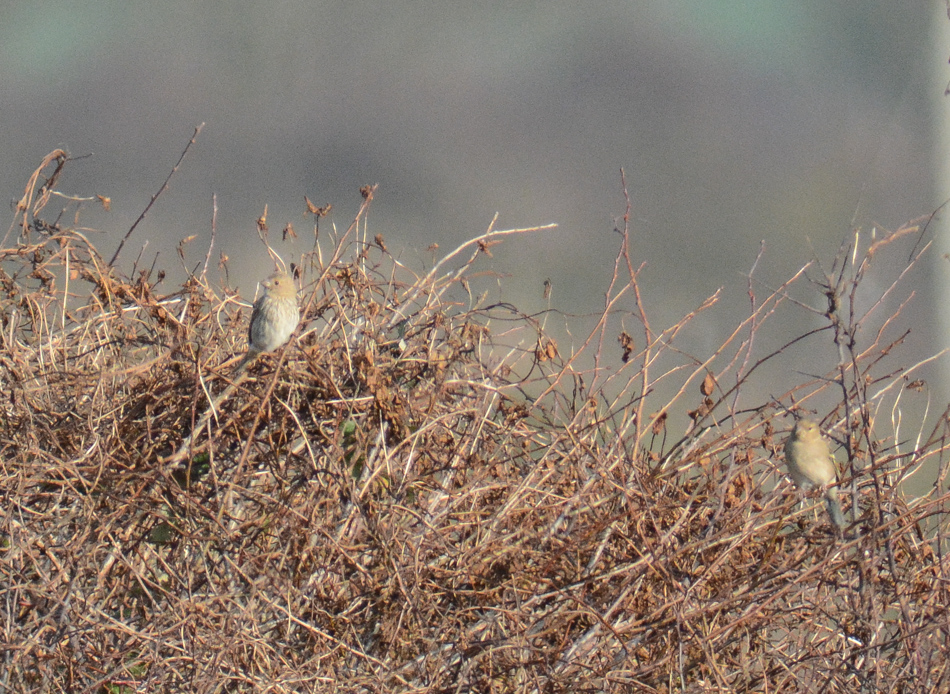 Common Rosefinch (on left), Port-Eynon Point, Gower, Glamorgan (Photo: Mark Hipkin)
Western Palearctic news
Thrilling news for Dutch birders this week concerned the continued presence of the African Desert Warbler near Alphen aan den Rijn until Saturday 30th, and many birders paid homage to this most unlikely of vagrants during that time. Also in The Netherlands the White-crowned Black Wheatear, perhaps of suspect origin, remained in Oegstgeest, while the Long-legged Buzzard — back for its second winter — was still at Maasvlakte.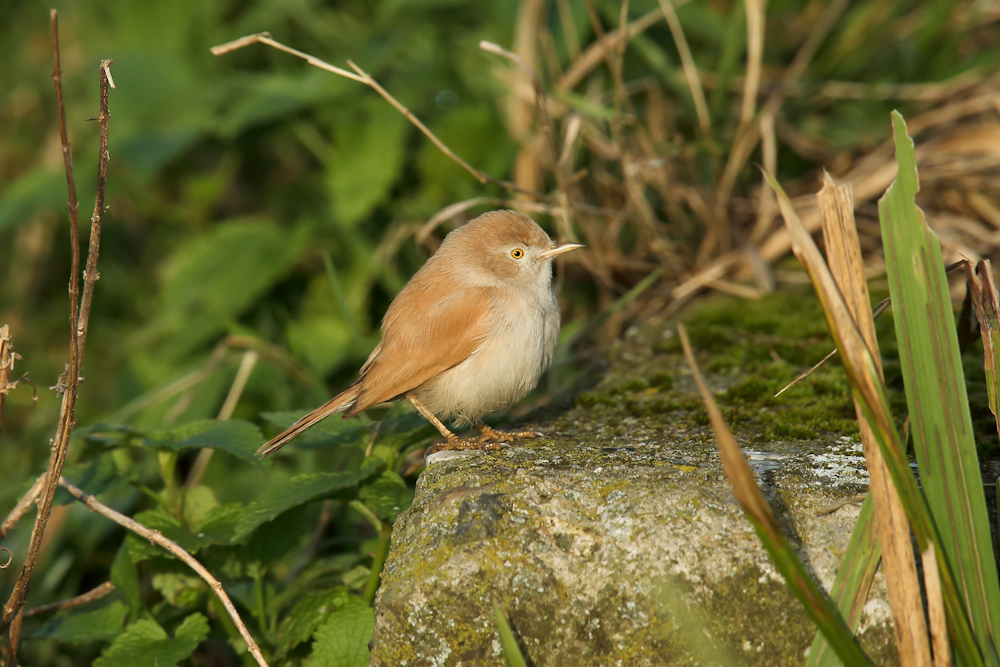 African Desert Warbler, Netherlands (Photo: Lee Gregory)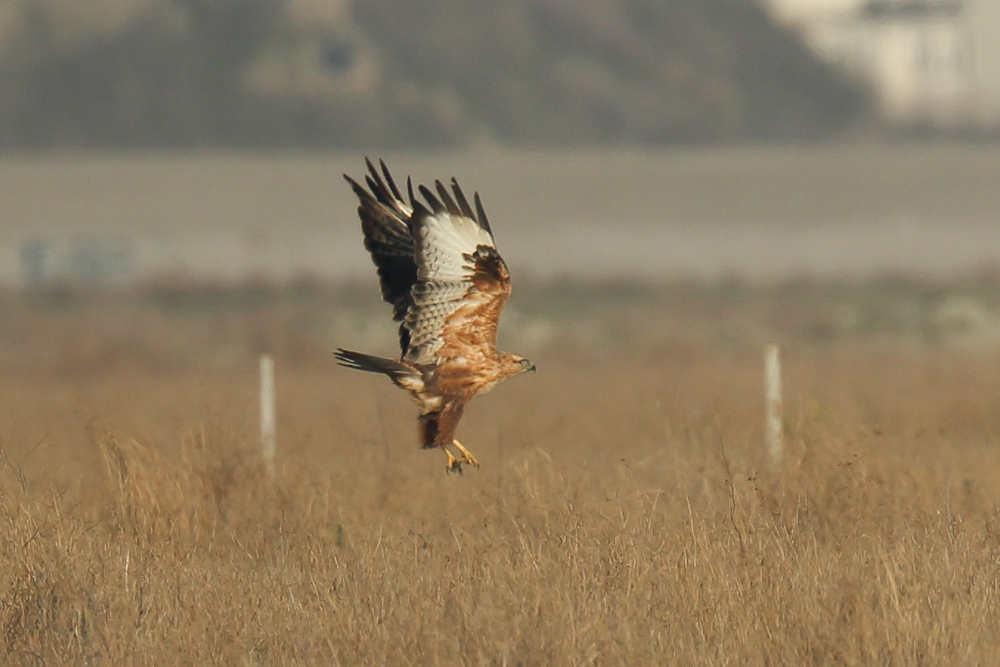 Long-legged Buzzard, Netherlands (Photo: Lee Gregory)
Big find of the week was the Black-faced Bunting on Heligoland, Germany, on 28th. The bird, remarkably a fourth for the island, lingered until the week's end and showed well at times. The Apulia coastline of Italy also welcomed back the returning Grey-headed Gull, present again near Molfetta at Bisceglie. Other records included a sensationally late Black-winged Pratincole in Flemish Brabant, Belgium, from 29th (only the third national record) and a couple of new American Coots in the Azores, where both Faial and Terceira notched one apiece. A Lesser Short-toed Lark reported in Norrbotten, Sweden, on 29th lends hope to British birders that another may one day appear here, while a Brown Shrike was seen in Norway on 26th. The drake American White-winged Scoter returned to Reykjavík, Iceland, on 28th and the Hooded Merganser was still showing well nearby.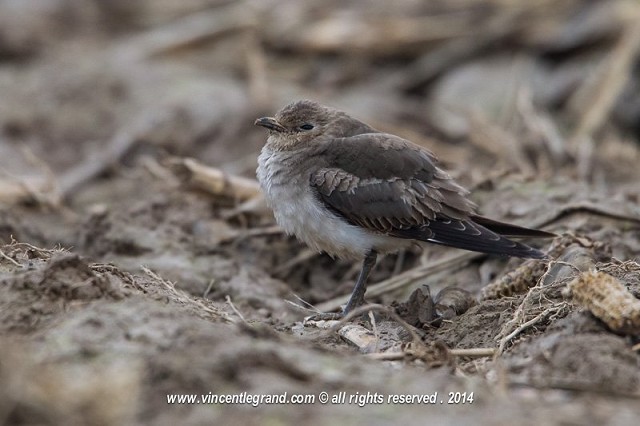 Black-winged Pratincole, Belgium (Photo: Vincent Legrand/www.vincentlegrand.com)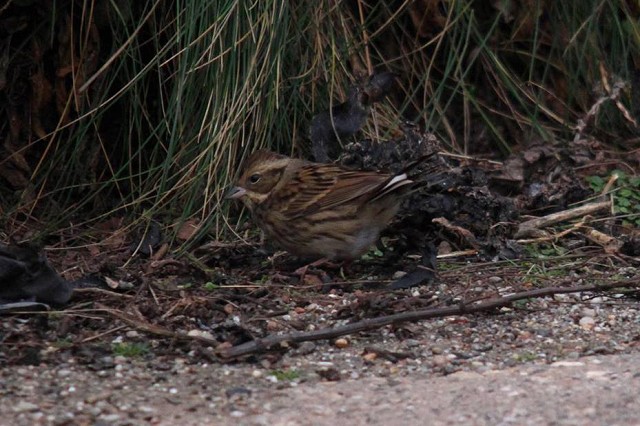 Black-faced Bunting, Germany (Photo: Armin Kreusel)
Photo of the Week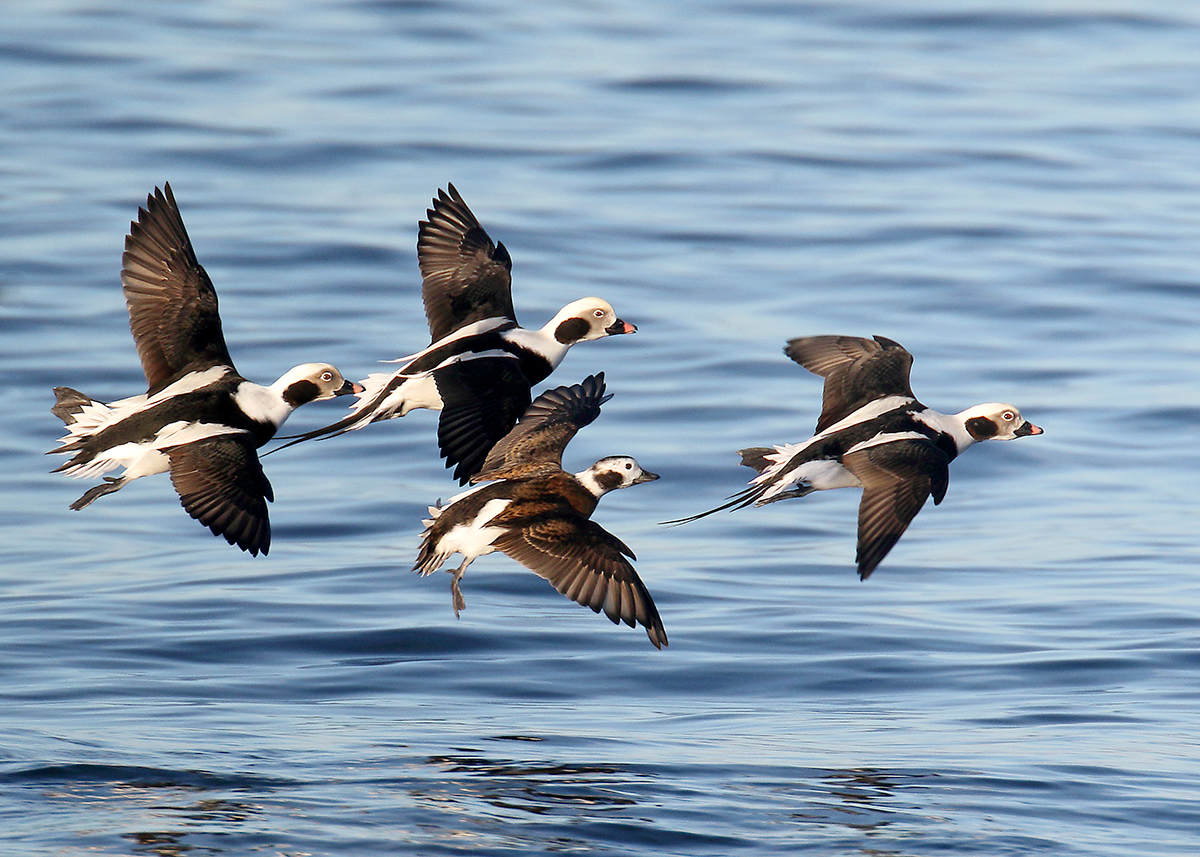 Long-tailed Duck, Hopeman, Moray & Nairn (Photo: Marcus Conway - ebirder)
Like many other beginners to birding, my first Long-tailed Duck, all those years ago, was a relatively drab first-winter on an inland lake, writes Steve Young, and it was a while before I saw a 'proper'-looking individuals like those in Marcus Conway's photo.

This lovely shot was taken at Hopeman, Moray & Nairn, and shows these beautiful ducks in their stunning winter plumage. It's a well exposed shot, with all the birds sharp and caught at nice angles which can be difficult in a group flight shot — there's nothing more frustrating for the photographer when an otherwise perfect image is blighted by one bird having its head turned away!

The blue water and perfect light all add to the image and make it a worthy POTW; congratulations to Marcus.
Other notable images

Goldcrest, Malta (Photo: Natalino Fenech)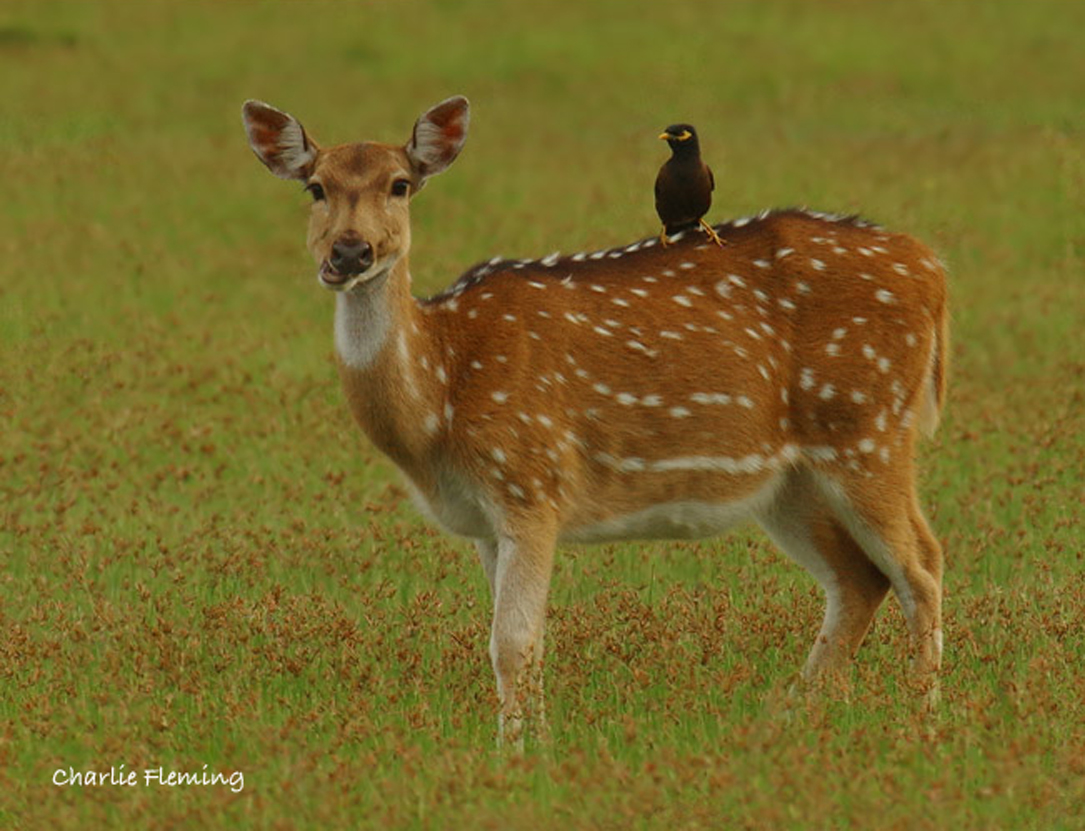 Common Myna, Sri Lanka (Photo: Charlie Fleming)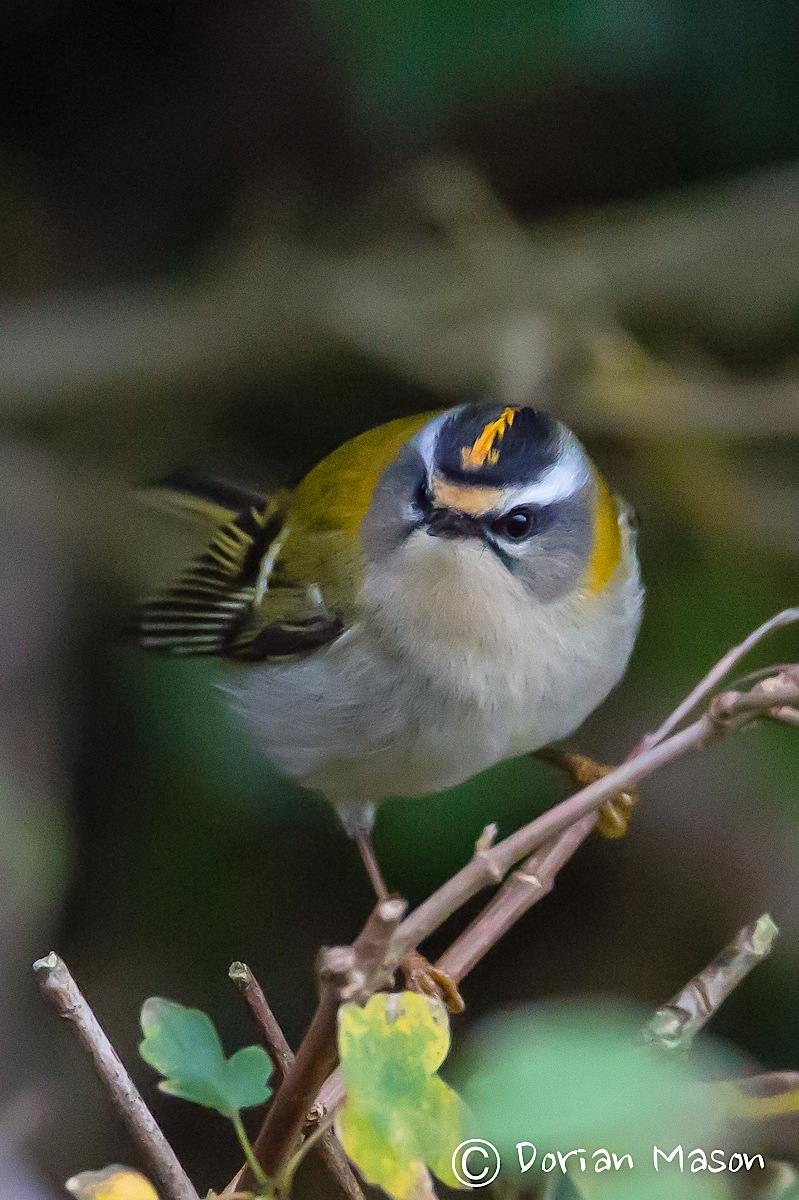 Firecrest, undisclosed site, West Sussex (Photo: Dorian Mason)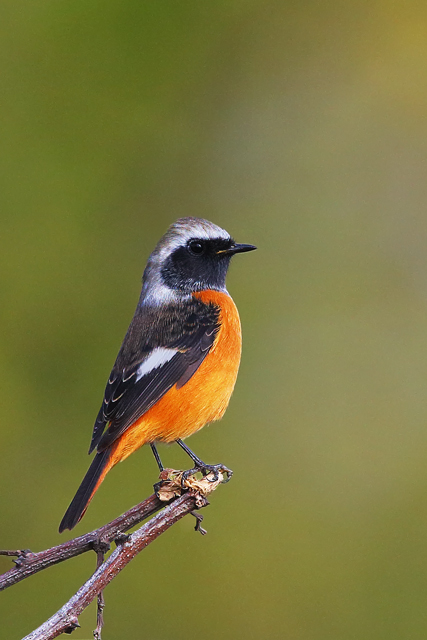 Daurian Redstart, China (Photo: Colin Bradshaw)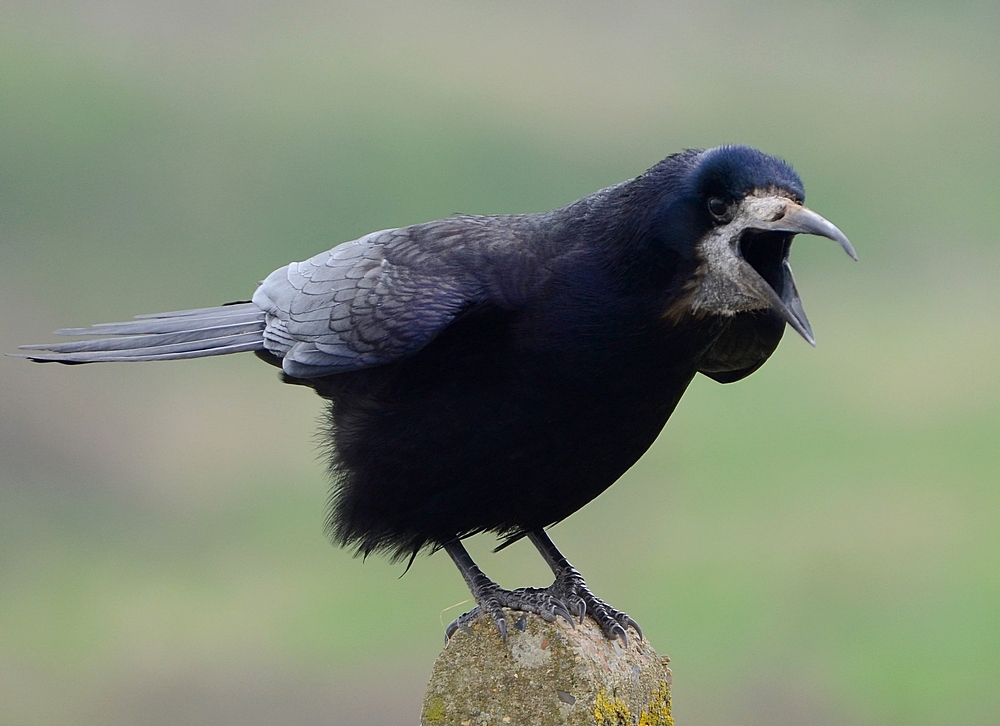 Rook, Sutton Bingham Reservoir, Somerset & Bristol (Photo: Carl Bovis)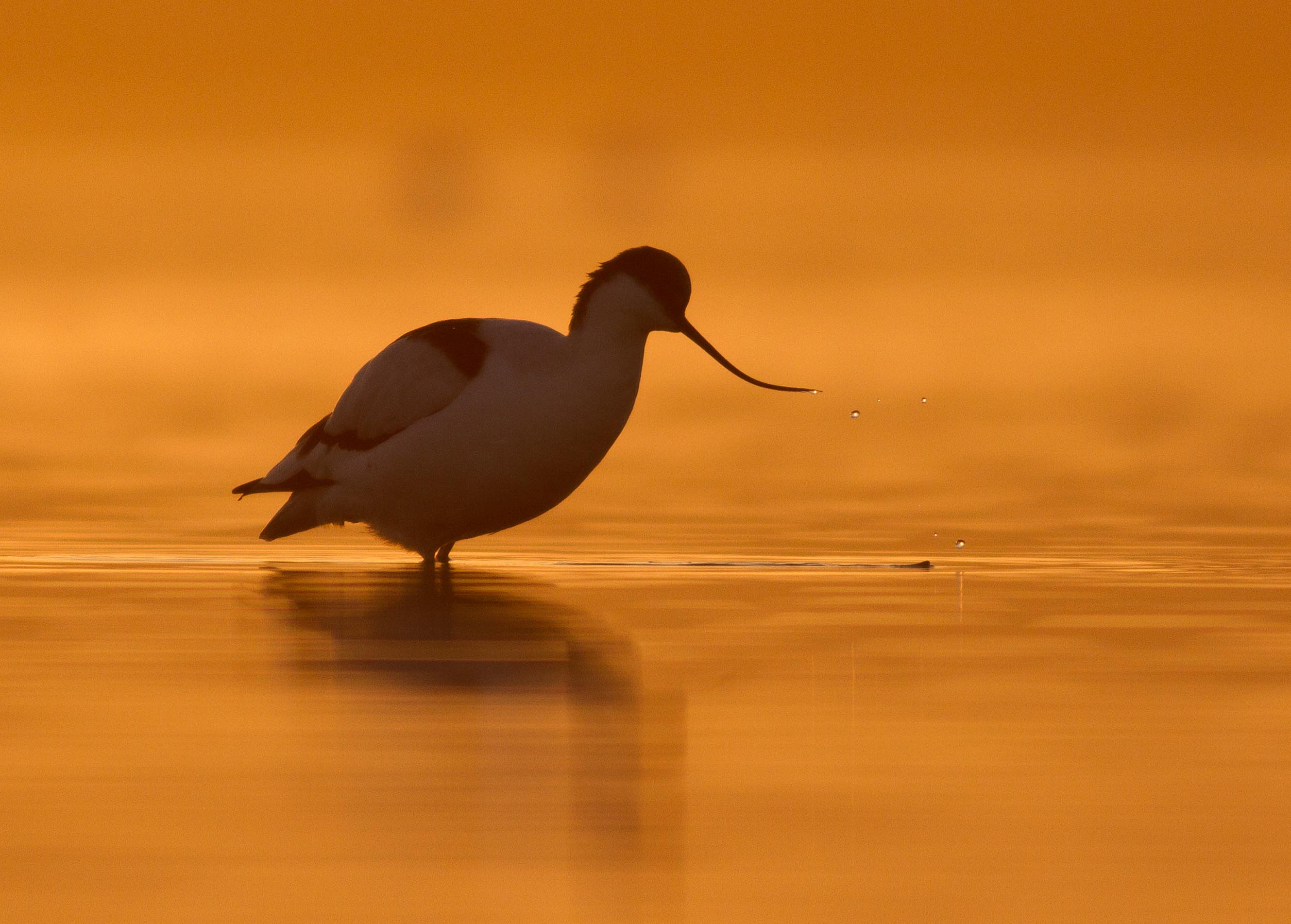 Avocet, Poole, Dorset (Photo: Harry Read)

Goldcrest, Llandrindod Wells, Powys (Photo: Bazz Pugh.)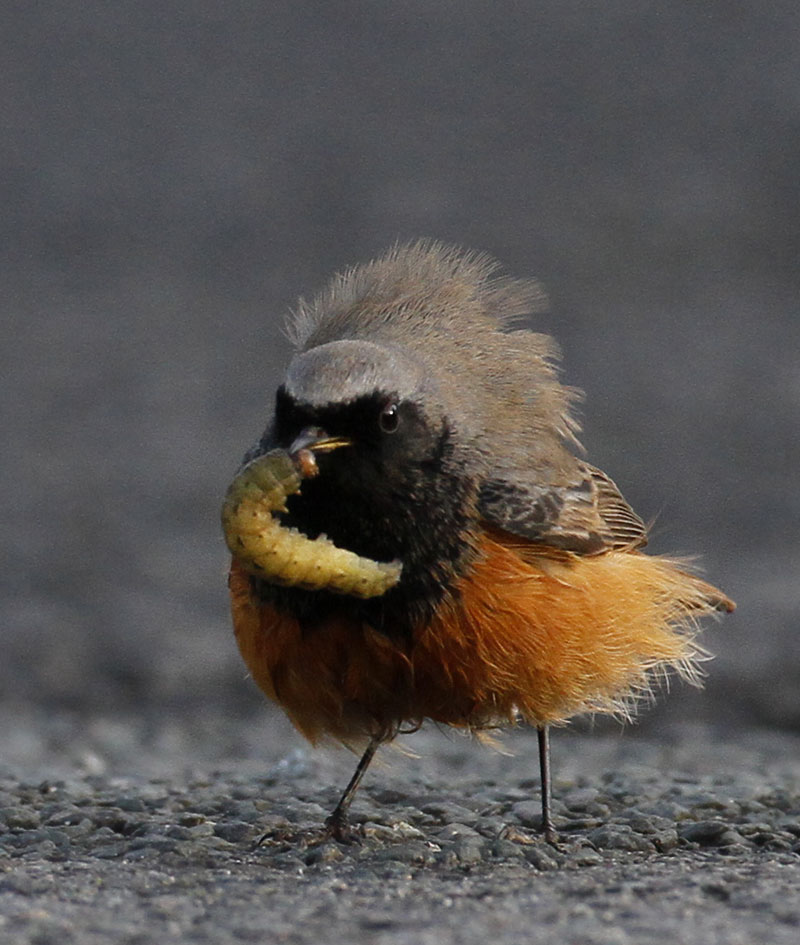 Eastern Black Redstart, Scalby, North Yorkshire (Photo: Dave Mansell)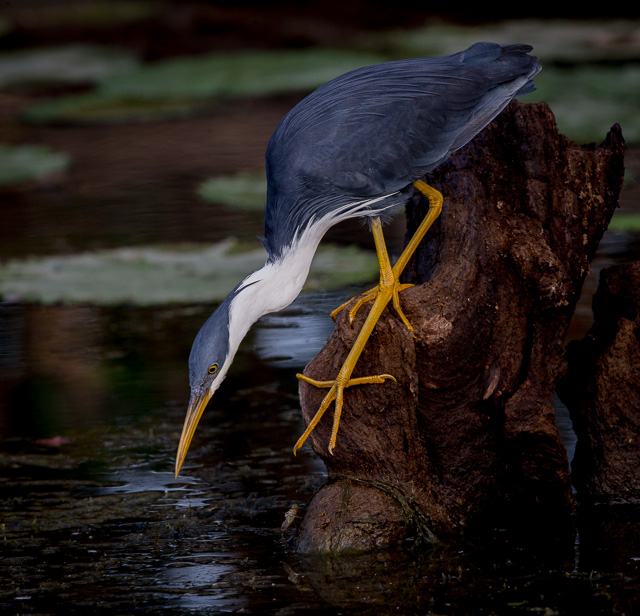 Pied Heron, Australia (Photo: Jacques Cloutier)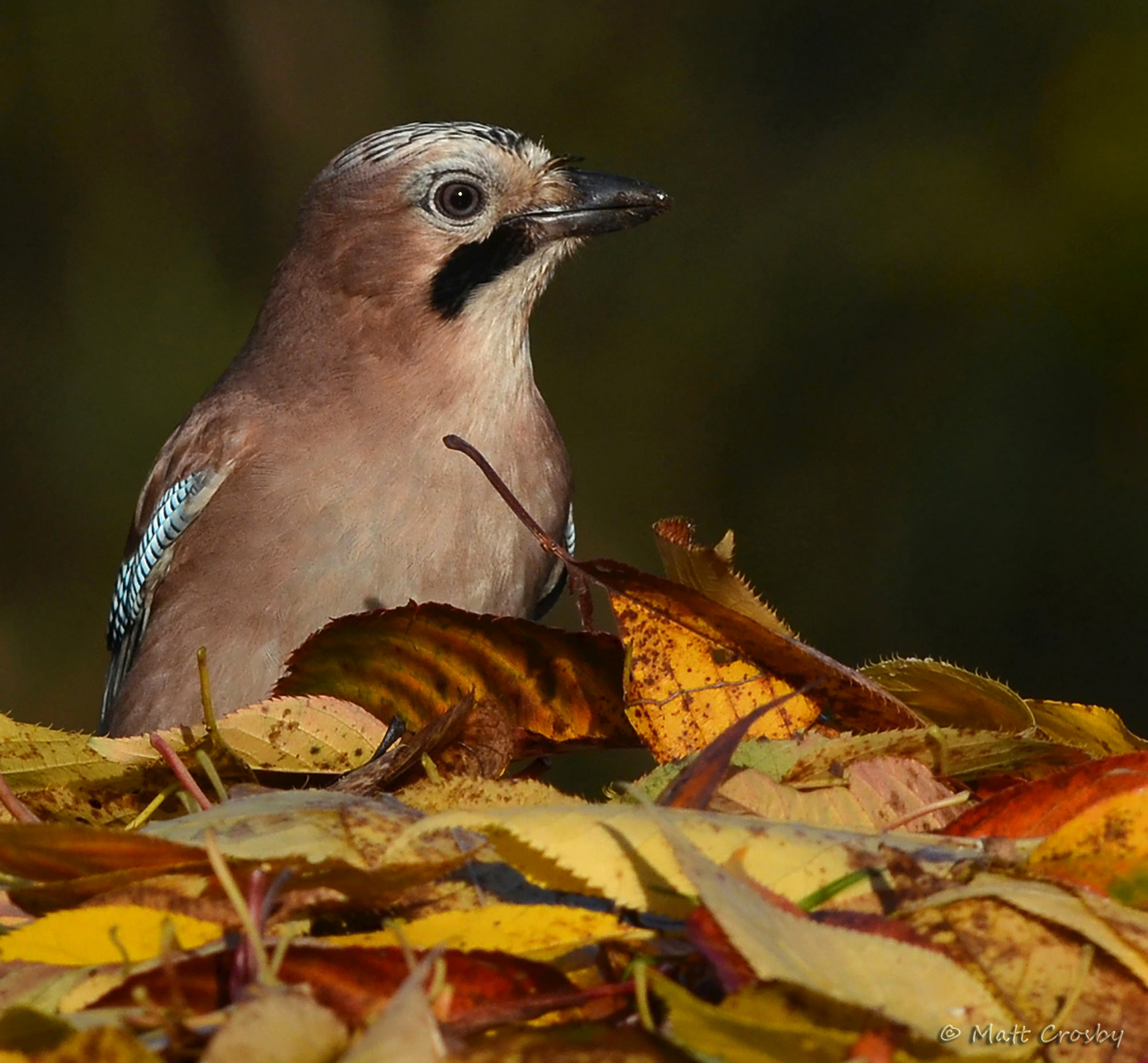 Jay, undisclosed site, Norfolk (Photo: Matt Crosby)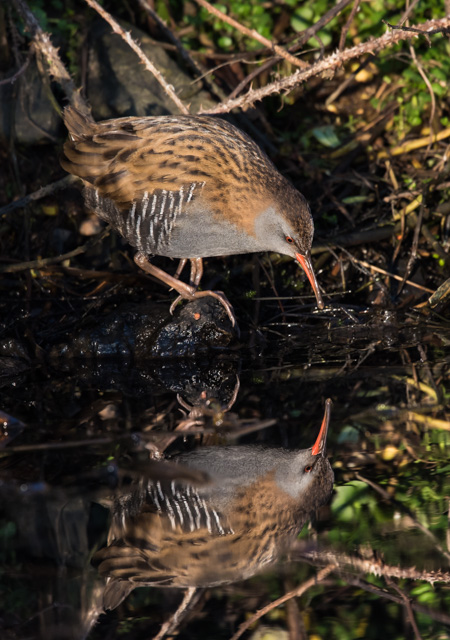 Water Rail, Cardiff Bay, Glamorgan (Photo: Peter Howlett)