If the previous week had been warm, then the weekend provided what is best described as a heatwave – despite the fact that it is still the meteorological winter. Somewhat disturbingly, temperatures exceeded 20 degrees Celsius in several areas on Monday and Tuesday, with birds and insects alike responding accordingly to this extraordinary – if unsettling – spell of weather.
An amazing 30 sites as far north as South Uist noted Swallows this week, with the species forming the bulk of a widespread arrival of hirundines. A dozen or so sites scored Sand Martins, with the most northerly records coming from Lancashire and South Yorkshire, while the highest count was of seven in Weymouth, Dorset, on 26th. Fewer House Martins were seen, although one did make it north to Birkenhead, Cheshire, on 26th. The Red-rumped Swallow lingered at Cwm Ivy, Gower, Glamorgan, to 24th, with new birds at Bosherston Lily Ponds, Pembs, on 22nd and St Mary's, Scilly, on 26th.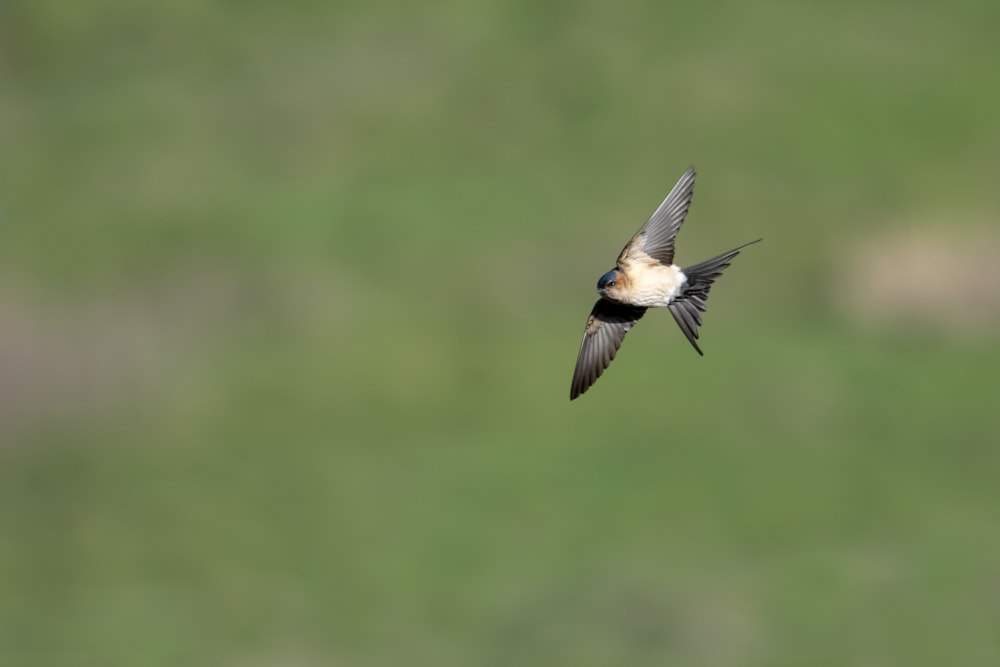 Red-rumped Swallow, Cwm Ivy, Gower, Glamorgan (Paul Marshall).
News of the first Northern Wheatear of the year is always a moment to savour. This year's accolade goes to Lundy Island, Devon, which scored a male on the morning of 24th, closely followed by another at Sturt Pond, Hants, that afternoon. Further individuals followed in Devon on 25th and Dorset on 26th. Two Little Ringed Plovers reached as far north as Saltholme RSPB, Cleveland, on 25th, with another at Clifton Pits, Worcs, on 26th.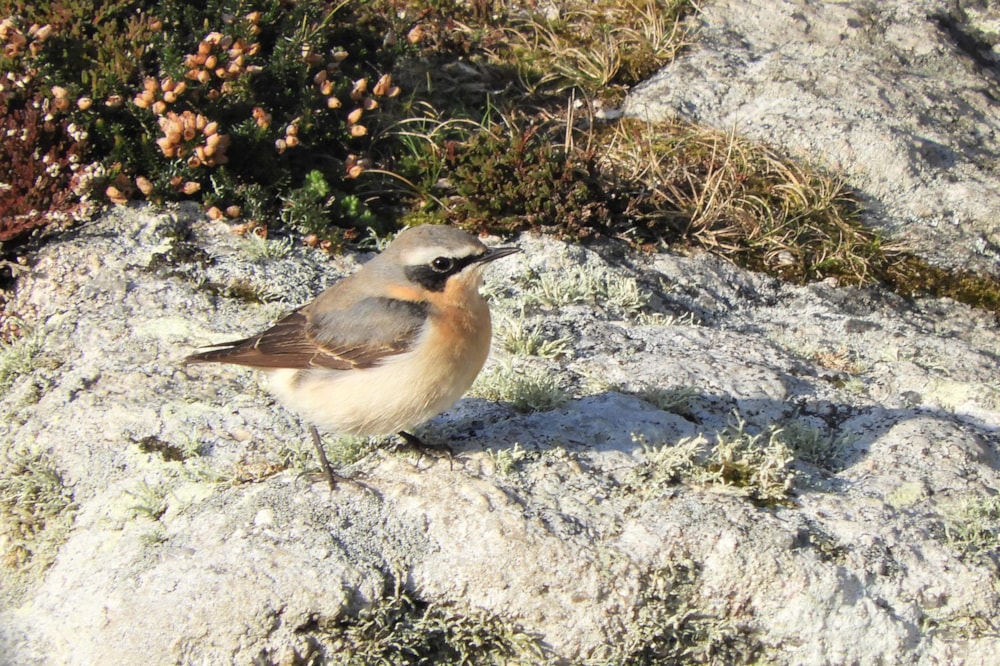 Northern Wheatear, Lundy, Devon (Dean Jones).
With these came a flush of early-season insects. It wasn't long ago that Vagrant Emperor was a major rarity in Britain and Ireland, but over the past few years there has been a rapid upturn in its frequency here and perhaps as many as 15 individuals were seen across south-western areas of England and Wales and southern Ireland this week. Turning to butterflies and among the throng of commoner species emerging this week, it was exciting to see the arrival of a Large Tortoiseshell to Portland, Dorset, on 25th, with a second individual joining it the following day. This species is very much rare and hard to catch up with in Britain these days, so the fact that they were lingering was welcome for many butterfly listers. On the month front, the twitchable Crimson Speckled was still near Polgigga, Cornwall, on 22nd.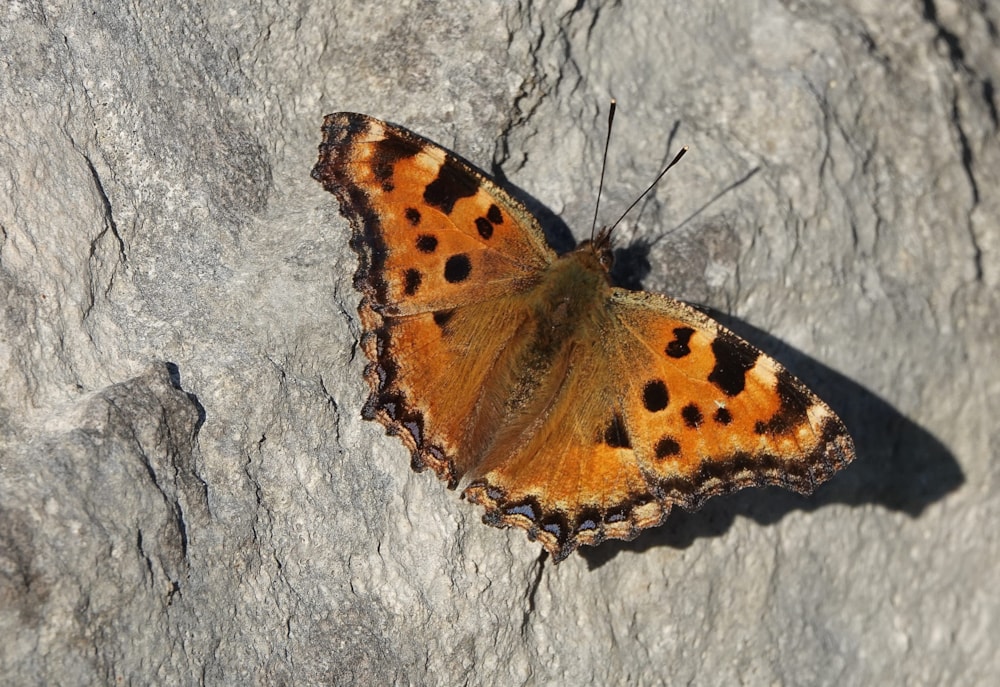 Large Tortoiseshell, Portland, Dorset (Mike Gibbons).
It was otherwise the continued presence of the Tengmalm's Owl on Shetland that caused the greatest fuss. With reappearances in its original garden along the Tumblin road on alternate days (namely Thursday and Saturday), it was clear that the bird had another roost site – and so it proved, when it was relocated in nearby Tresta on Monday afternoon. Here it has remained ever since, showing daily in the well-vegetated Lea Gardens. Quite impressively, this popular owl has revealed a penchant for feasting on waders, for it had stashed a Ringed Plover in a tree close to its roost site, which it proceeded to polish off at dusk on Monday. Extraordinary scenes.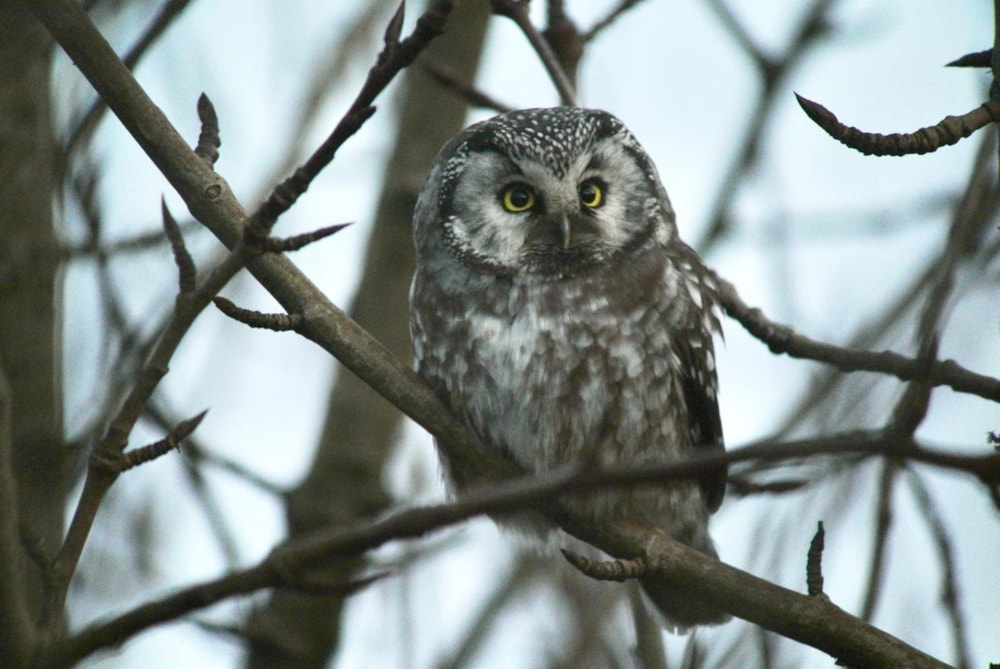 Tengmalm's Owl, Tresta, Mainland, Shetland (Steve Nuttall).
Visitors to Shetland could also enjoy a supporting cast that included the continuing Pied-billed Grebe at Loch of Spiggie and the wintering Common Rosefinch at Cunningsburgh, as well as a couple of Tundra Bean Geese near the latter site and a handful of white-winged gulls in the Lerwick area. All in all, it made for a very decent day out.
Further south, the Pied-billed Grebe was again reported from Loch Feorlin, Argyll, on 20th – the first snippet of news about it since last November. The only White-billed Diver report this week concerned two still off the coast of Papa Westray, Orkney, but none of the wintering Pacific Divers was logged.
The Black Scoter was again seen off Rossbeigh, Co Kerry, on 23rd and a female Surf Scoter was new off Murvagh, Co Donegal, on 21st. Elsewhere, two remained off the Co Meath coastline, two were still off St Andrews, Fife, and a single male lingered off Musselburgh, Lothian. Ring-necked Duck were reported from 14 sites, with an impressive eight at Lough Morne, Co Monaghan, from 21st – apparently these being the only diving ducks present on the lake! Elsewhere a new male was at Loch of Skene, Aberdeenshire, on 20-21st and three continued on Tiree, Argyll. There was a single report of the Blashford Lakes Ferruginous Duck, on 23rd. Three American Wigeon were noted, including the female in Worcestershire and drakes in Highland and Co Antrim. Rather more Green-winged Teal were about, with the dozen seen including the second record for Frampton Marsh RSPB, Lincs, from 25th.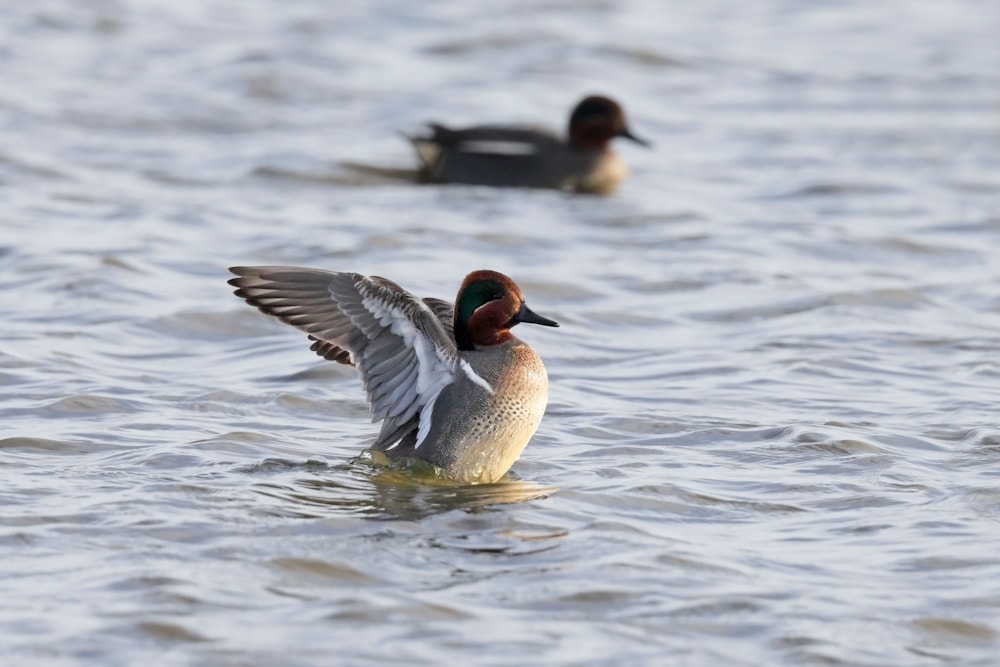 Green-winged Teal, Druridge Pools, Northumberland (Colin Bradshaw).
The white-morph Snow Goose continued among Whooper Swans in Co Wexford, feeding in fields at Ballyhealy and roosting at Tacumshin. Elsewhere, the intermediate morph was still at Killen, Highland, on 22nd. A Richardson's Cackling Goose was at Bridgend, Islay, on 21st, with the same island hosting the continuing Todd's Canada Goose near Port Ellen. Black Brant were in Essex, Suffolk and Cumbria, with an apparent adult Grey-bellied Brant at Lurgan Green, Co Louth, from 23-26th.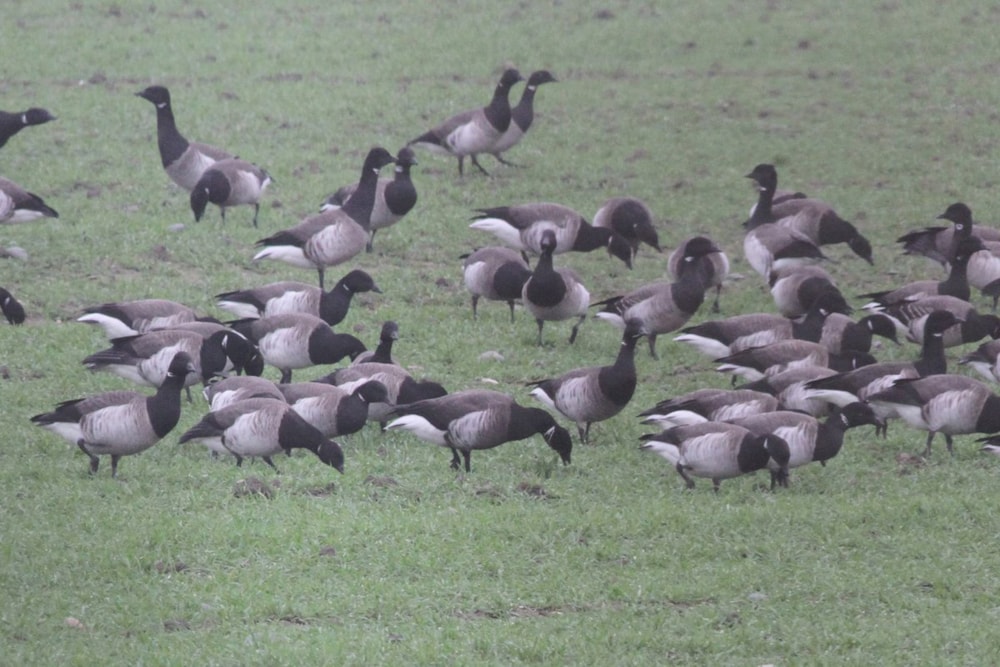 Apparent Grey-bellied Brant (front centre), Lurgan Green, Louth (Gerry O'Neill).
Kilmore, Argyll, was briefly visited by an adult Bonaparte's Gull on the evening of 20th, but gulls otherwise featured sparingly on our news page throughout the week – not entirely surprising in the summery conditions. An adult Ring-billed Gull was new at Chew Valley Lake, Somerset, on the evening of 25th, with another reported in the Draycote Water, Warks, roost on 26th. Elsewhere, regular birds were seen in Cornwall, Hampshire, Clyde and Cos Kerry, Dublin and Louth. A slight improvement in Kumlien's Gull numbers saw a total of 10 recorded, while around 35 sites hosted Iceland Gulls and 25 held Glaucous Gulls. Around 25 Caspian Gulls included a peak count of five roosting at Mickle Mere, Suffolk, on 21st.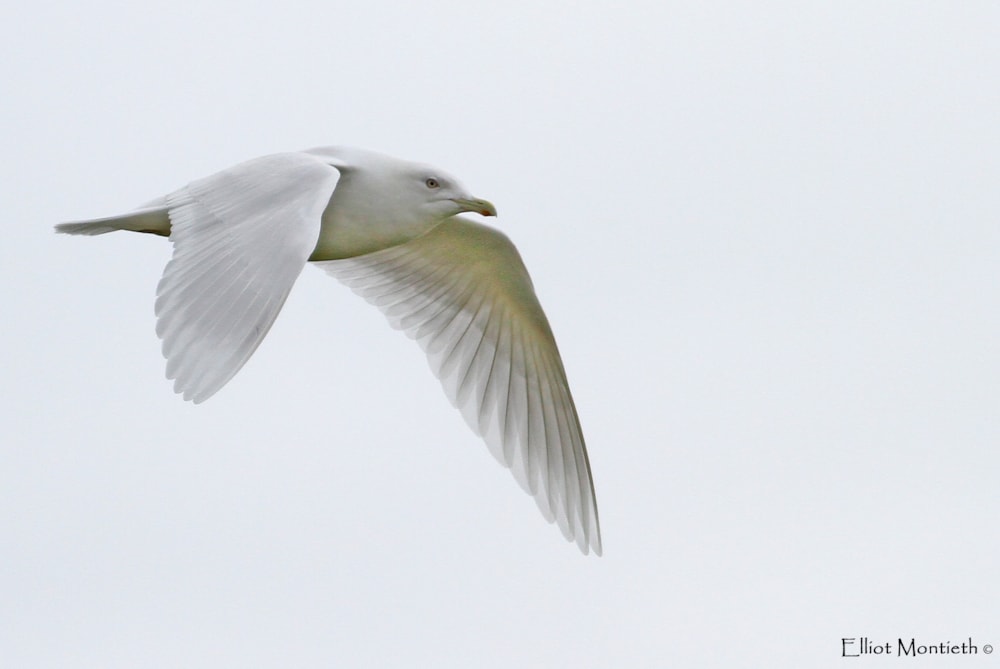 Iceland Gull, Warrington, Cheshire (Elliot Montieth).
Content continues after advertisements
It was status quo for shorebirds, with the Lesser Yellowlegs in Devon and Cornwall, the Temminck's Stint in Cornwall, the Long-billed Dowitcher in Lincolnshire and Spotted Sandpipers in Cos Wexford and Waterford all still on offer.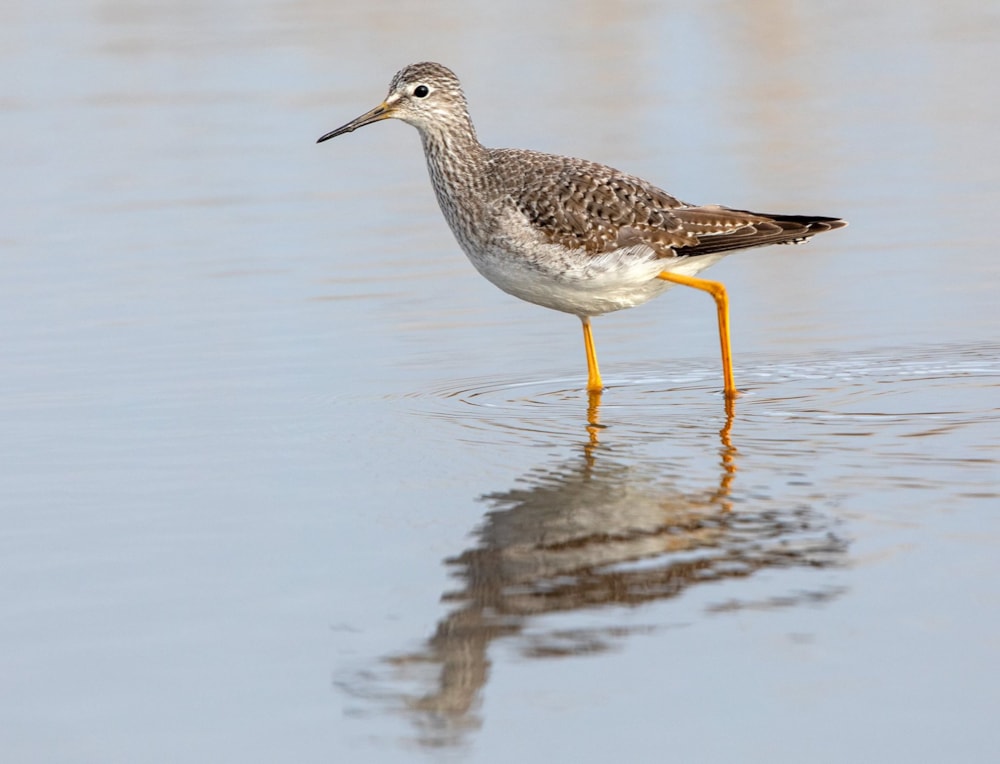 Lesser Yellowlegs, Lodmoor RSPB, Dorset (Alan Forder).
A welcome spread of Glossy Ibises were on offer at more than 20 sites, including 13 still together at White's Marsh, Co Cork, and at least one touring sites in East Norfolk. Extralimital Common Cranes included an adult at Lugran Green, Co Louth, on 26th and the usual immature on the English-Scottish border near Coldstream. Western Cattle Egrets seemed to be just about everywhere in southern England and Wales, with high counts including 55 at Walmsley Sanctuary, Cornwall, and 30+ at Ham Wall, Somerset.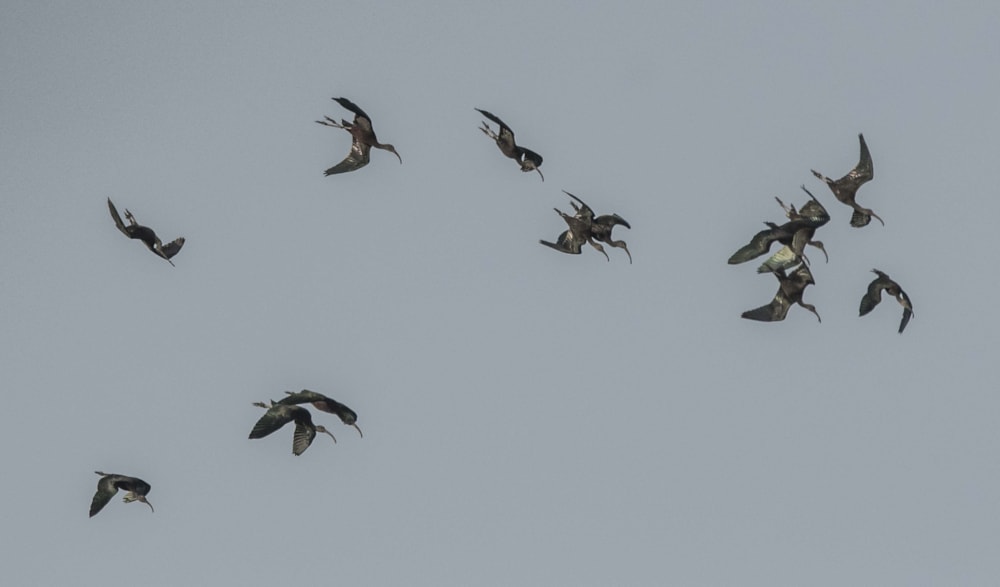 Glossy Ibis, White's Marsh, Cork (Richard Mills).
The Pallas's Warbler at Fishburn, Durham, was last seen on 21st, while the Cornwall bird continued at Coverack sewage works throughout. Yellow-browed Warblers were seen at 10 sites and the Blyth's Reed Warbler again showed at Hope Carr, Manchester, on 24-25th. The Eurasian Penduline Tit showed well at Crossness, London, to 24th, while the Dorset bird performed at Lodmoor RSPB throughout the week.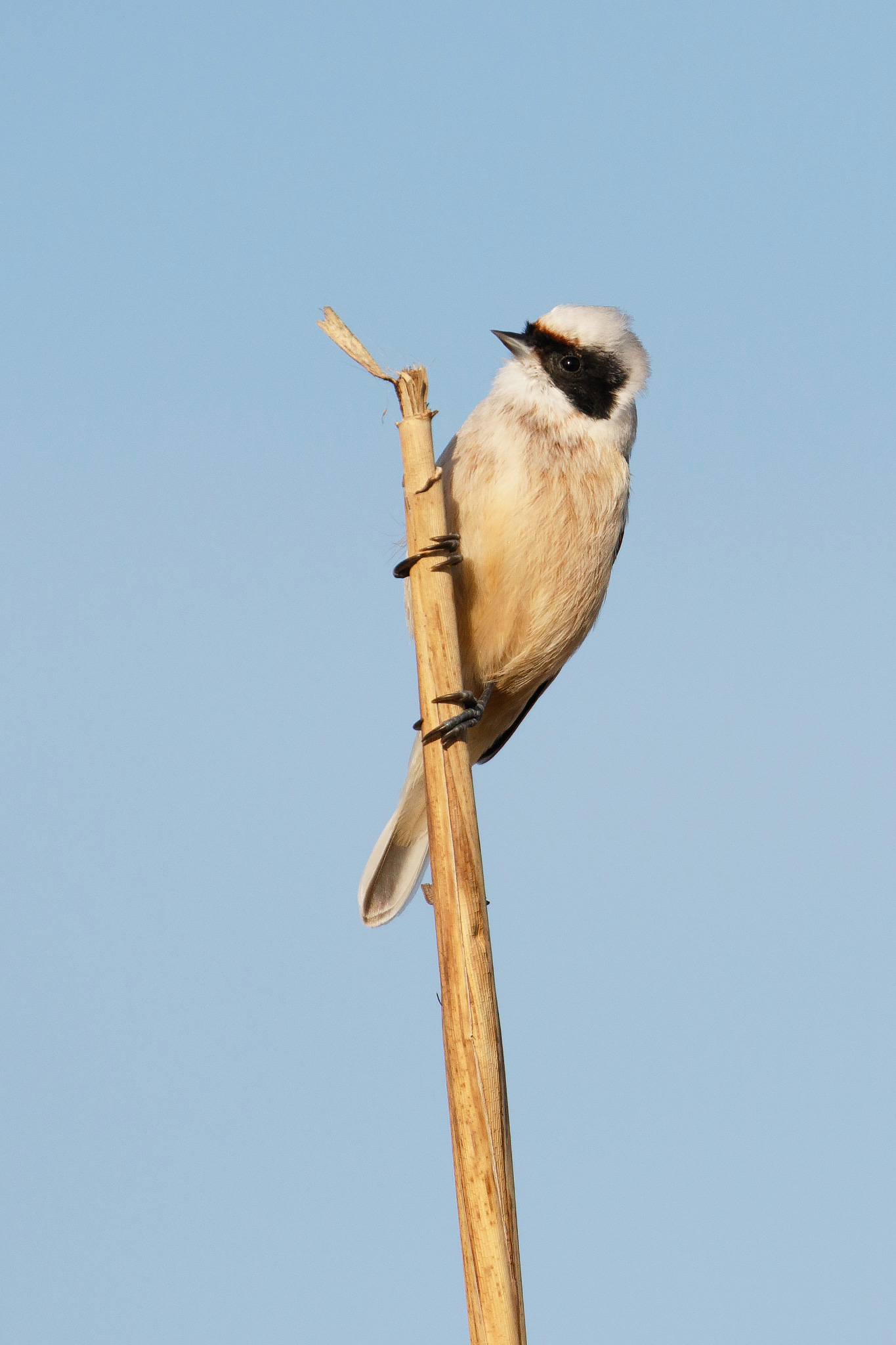 Eurasian Penduline Tit, Crossness, London (Josh Jones).
A Richard's Pipit was found at Butleigh Moor, Somerset, on 20th, with another at Tacumshin, Co Wexford, on 23rd, with the wintering bird again at Kingston Seymour, Somerset, that day. The continuing Coues's Arctic Redpoll at Sculthorpe Moor, Norfolk, was briefly joined by a second individual on 24th. Regulars included the Rosy Starling in Llandudno, Conwy, 14 widely spread Great Grey Shrikes and the Little Bunting at Weybourne Camp, Norfolk.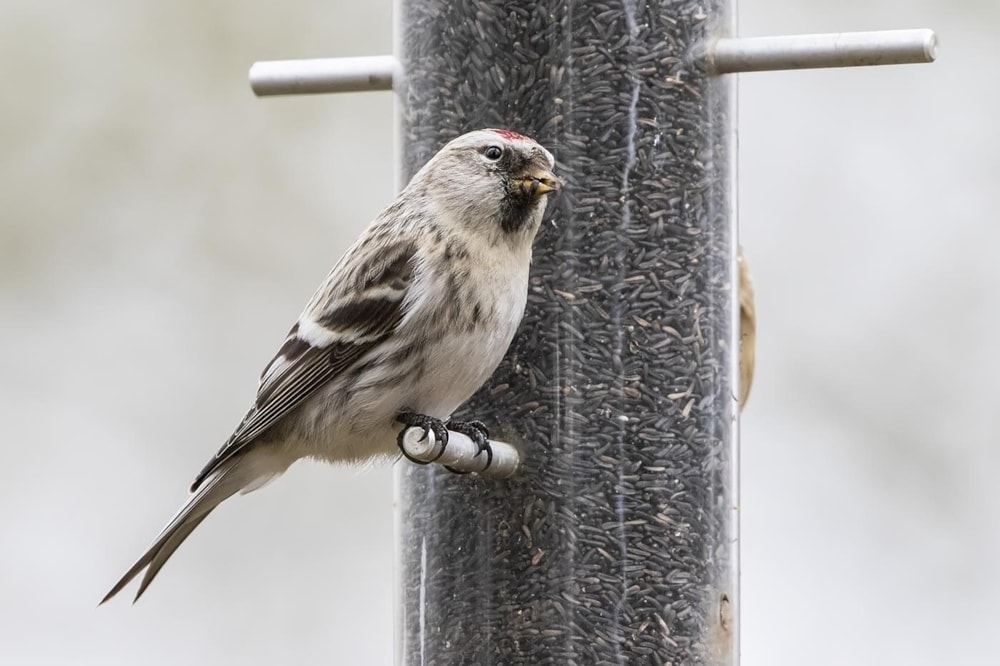 Coues's Arctic Redpoll, Sculthorpe Moor NR, Norfolk (Kevin Elsby).
Western Palearctic
News from Sal, Cape Verde, concerned the continued presence of the African Crake on 26th, with the Hudsonian Whimbrel also still in the same area. Fuerteventura also held onto the apparently resident Dwarf Bittern, while the Lesser Crested Tern was still at Arrecife, Lanzarote. Across on the African mainland, records of Kelp Gull and Citrine Wagtail were received from the Dakhla area of Western Sahara.

Dwarf Bittern, Llanos Pelados, Fuerteventura (Jonathan Farooqi).
In Spain, an American Coot was discovered alongside a Ring-necked Duck at Lagoa de Cospeito, Galicia, on 23rd. Also in the region, the American Herring Gull was still near Muxía and the Thayer's Gull was again at Lago. Meanwhile, in Andalucia, another apparent adult American Herring Gull was at Fuengirola on 21st, representing an impressive occurrence for the Mediterranean coast. In northern France, an adult Forster's Tern was at Houlgate on 20-21st.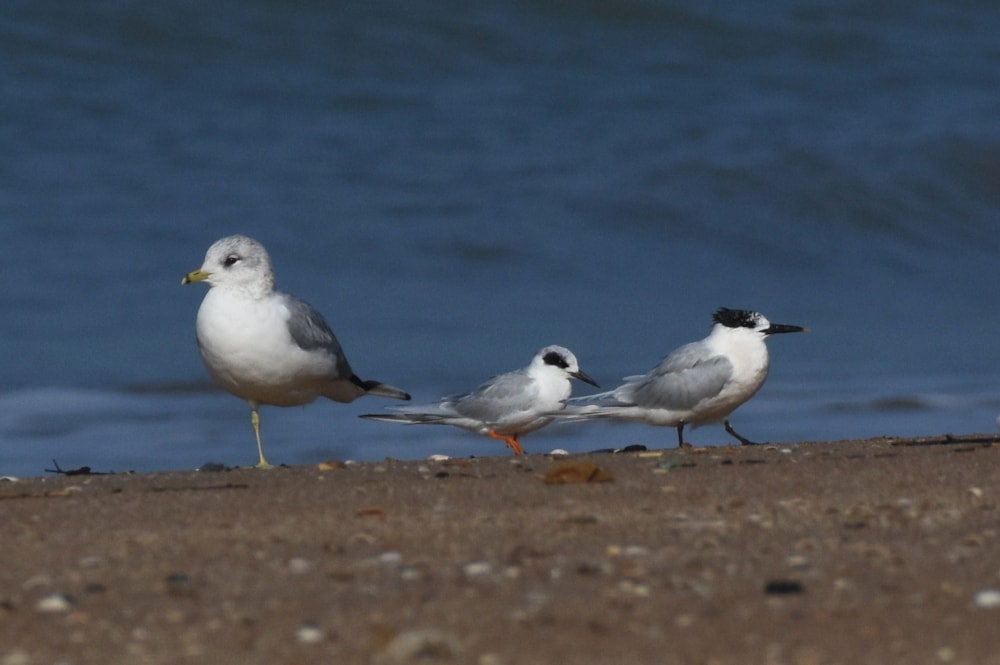 Forster's Tern, Houlgate, Calvados (François Leclerc).
Four headliners – namely the Little Bustard, Oriental Turtle Dove, Nutcracker and Black-throated Thrush – continued to entertain Dutch birders, while the Pygmy Cormorant was still touring lakes on the outskirts of Brussels, Belgium.

Pygmy Cormorant, Brussels, Brussels-Capital (Vincent Legrand).
A new Black-throated Thrush was in Södermanland, Sweden, with the Oriental Turtle Dove still at Gullbrandstorp. In Iceland, the American White-winged Scoter was still off Keflavík on 21st.