Green Woodpecker by Andrew Moon
Apart from when they are giving a ride to a Weasel, eyecatchingly different Green Woodpecker photos are hard to come by. When they are photographed, it's usually on the ground as they feed on ants.
This image by Andrew Moon illustrates some very interesting behaviour: a male woodpecker is enjoying an unusual meal in a dogwood bush — I have to admit that I wasn't aware that they even ate berries of any sort.
Content continues after advertisements
Using a 600mm lens with a 2× converter, Andrew kept his distance from the bird, and then watched as it shinned up the tallest and thinnest branch to reach the berries at the top. A shutter speed of 1/1,250th second was possible at ISO 1600, while the f10 aperture has given good depth of field to his image.
Congratulations to Andrew on his unusual, and very autumnal, Photo of the Week.
You can read more on bird photography from Steve Young, including product reviews and a regular Photo Challenge for readers, every month in Birdwatch magazine.
Other notable images

Goldcrest, Llanbedr-y-cennin, Conwy (Photo: Bob Garrett)

Curlew, Newbiggin-by-the-Sea, Northumberland (Photo: Heiko Peters)

Goldcrest, The Leas, S.Shields, Durham (Photo: Mark Fullerton)

Marsh Harrier, Minsmere RSPB, Suffolk (Photo: Nick Brown)

Kingfisher, Cam Washes, Cambridgeshire (Photo: Jon Heath)

Short-eared Owl, undisclosed site, Perth & Kinross (Photo: John Anderson)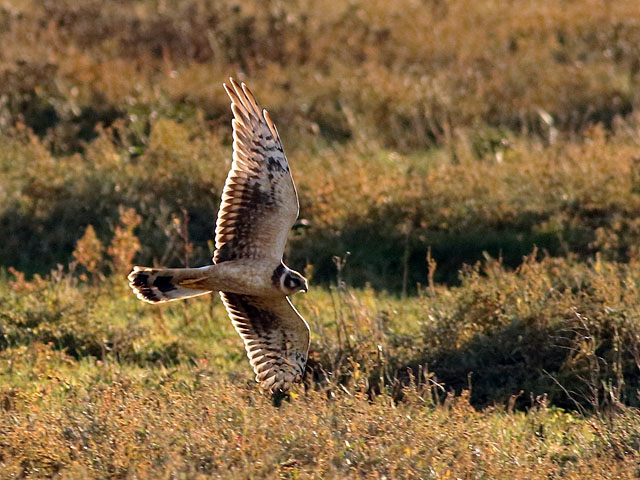 Pallid Harrier, Gibraltar Point NNR, Lincolnshire (Photo: Russell Hayes)

Hispaniolan Woodpecker, Dominican Republic (Photo: Mr Clive Daelman)

Sparrowhawk, Hauxley NR, Northumberland (Photo: Tim Mason)

Common Snipe, Westhay Moor NNR, Somerset & Bristol (Photo: Les Mears)

Crag Martin, Chesterfield, Derbyshire (Photo: Andy Butler)

Sanderling, Thorntonloch, Lothian (Photo: S Gillies)

Waxwing, Fair Isle, Shetland (Photo: Lee Gregory)