Great Crested Grebe by Chris Hawes
There hasn't been too much cold weather about this month, but Chris Hawes took advantage of a freezing day to take this lovely early-morning shot of a Great Crested Grebe.
The beautiful sunrise lighting, early mist and low angle all combine to provide a wonderful setting for this week's winning image, the grebe floating eerily across the water.
Chris used a 100–400mm lens at the 400mm setting, plus a 1.4× converter, shooting on ISO1600 at 1/8000th second with an f8 aperture.
Congratulations to Chris on his well-deserved Photo of the Week Award.
You can read more on bird photography from Steve Young, including product reviews and a regular Photo Challenge for readers, every month in Birdwatch magazine.
Other notable images

Short-eared Owl, undisclosed site, Lothian (Photo: Ivor Wilson)

Pallid Harrier, Flitcham, Norfolk (Photo: Ian Curran)

Long-tailed Tit, undisclosed site, Aberdeenshire (Photo: Stewart Woolley)

Starling, Greylake RSPB, Somerset & Bristol (Photo: Carl Bovis)

Barn Owl, Rye Harbour NR, East Sussex (Photo: Toby Houlton)

Turnstone, Woodbridge, Suffolk (Photo: Carl Wright)

Siskin, Blashford Lakes HWT, Hampshire (Photo: Jon Mercer)

Lesser Redpoll, Cannock Chase, Staffordshire (Photo: Paul Morris)

Bewick's Swan, Slimbridge WWT, Gloucestershire (Photo: Adrian Davey)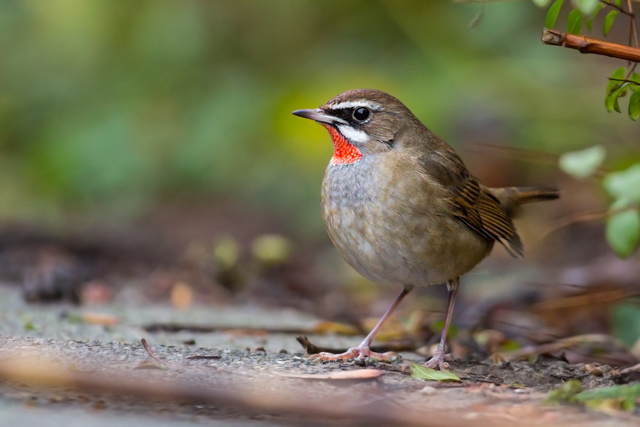 Siberian Rubythroat, Netherlands (Photo: Andy Butler)

Slaty-backed Gull, Japan (Photo: Mick Southcott)