Wildlife Acoustics Song Meter Micro recorder
455d8ae5-42bd-45ae-8a64-77be199aa8e5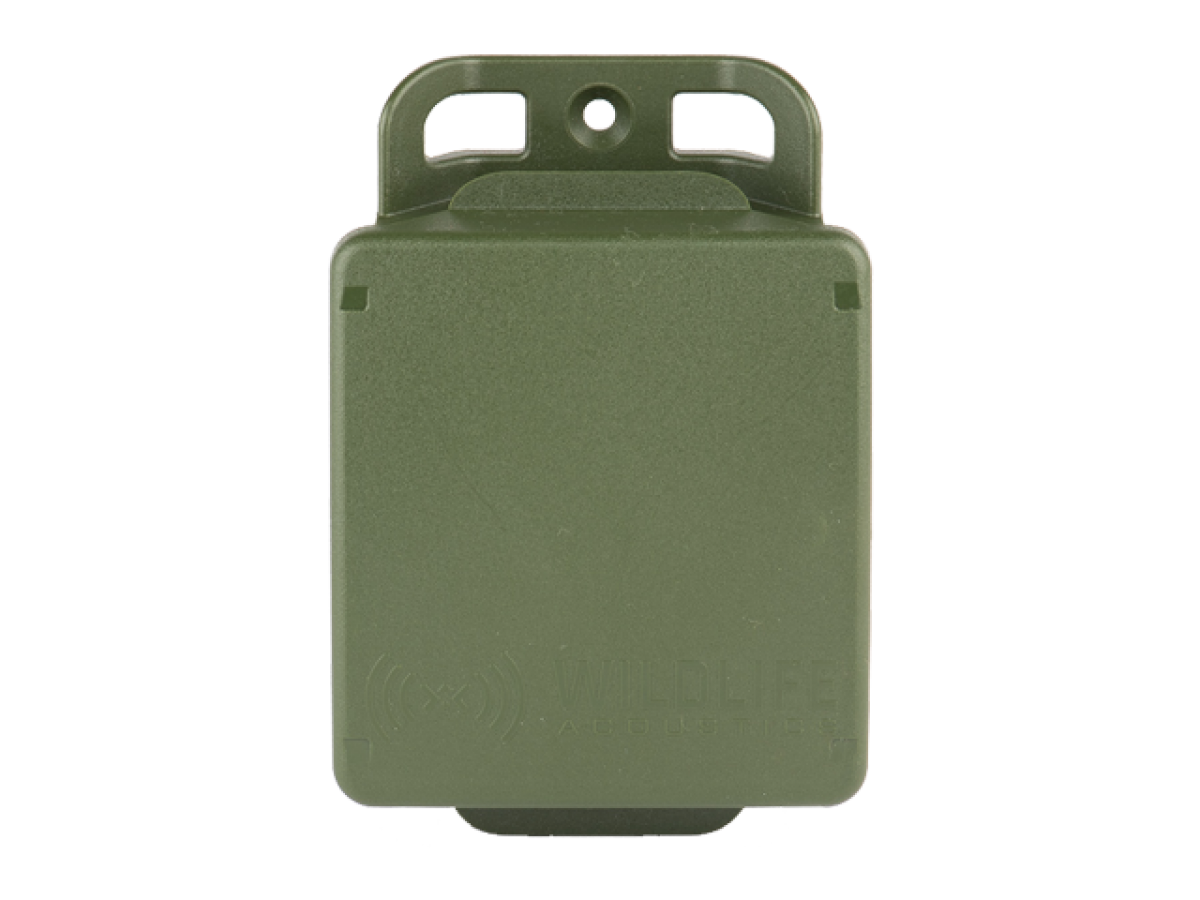 Battery Type: 3 AA alkaline or NiMH (lithium ion)
Memory Storage: 1 microSD card
Weight: 73 g (195 g with batteries)
Dimensions: 101mm x 74mm x 28mm
Weatherproof: Yes
Upon receiving the Song Meter Micro, the latest in Wildlife Acoustics' passive recorder range, my first thought was 'wow, that's small'. The proportions of this essentially pocket-sized device are mirrored in a relatively accessible price. I put it to test over a few weeks during August and early September – and was impressed with the results.
Weighing in at a featherweight 73 g (without batteries), the Micro is made of a discreet dark green polycarbonate. It comes with a built-in, omnidirectional microphone – with impressive reach for such a small contraption – and records 16-bit PCM.wav files to a single, Micro SD card. It utilises Bluetooth configuration (via the Song Meter app) and, with a complement of three AA Alkaline or NiMH batteries, it can continuously record for more than 150 hours.
The app is easy to use and allows you to check the status of things like battery life, SD card storage and so on. You can also choose what recording function to set, with various options for this, including ones for dawn and dusk choruses – this calculates the sunrise and sunset times using your phone's location data and sets a schedule accordingly. There's also a setting for 24-hour recording of birds and frogs, continuous recording and manual start and finish times.
Following the simplicity of the setup it was time to test. I deployed the Micro at a few different sites: my garden, a local grassland reserve and along the nearby river, experimenting with the different recording settings. The device has various slots to help place it somewhere specific (via a bracket, cable tie, nail etc) and is also hardy enough to be left on the ground – I found it impressively resistant to rain and dew. Another pleasant surprise was how little the battery drained. Down the years I've found various recorders to be frustratingly weak when it comes to battery life (especially while noc-migging), so this was welcome.
Upon loading up the sound files to Audacity, I found the recordings to be of impressive quality, with the aforementioned reach especially good at picking up overflying birds. The highlight for me was a Common Sandpiper that flew over my garden one late August night. I'd suggest that the Micro makes an excellent alternative recording option for anyone looking to get into noc-mig andthe 'all in one' nature of the device would make it an easy first dabble into the dark arts for anyone thinking of giving it a go.
As mentioned earlier, the Micro is impressively compact. I could even fit it in my pocket, and sometimes had it running as I birded (it captured a migrant Tree Pipit one morning). The setup is simple with the app easy to navigate. The quality of the recordings surpassed my expectations too. For anyone looking to start passive recording (or even noc-migging) then it comes highly recommended.