Vanguard VEO Pro 233CO tripod and VEO 2 PH-28 pan head
3d9f600a-e6c7-4bca-94cd-cf32134c472e
Looking back at some old photos of birders from a few decades ago, I was struck by the number of people lying on their backs, contorted like circus gymnasts and trying to balance a long draw-tube telescope on a knee. The introduction of the spotting scope, and a tripod to fix it to, was surely a major leap forward for birderkind.
You needed the technique and stamina of an East German weightlifter to be able to carry one of the early tripods around for a full day in the field, but at least you could watch birds through a scope while standing up. Over the years, advances in design and technology have resulted in more efficient, lighter models, and the introduction of carbon fibre into the mix has been another huge step forward.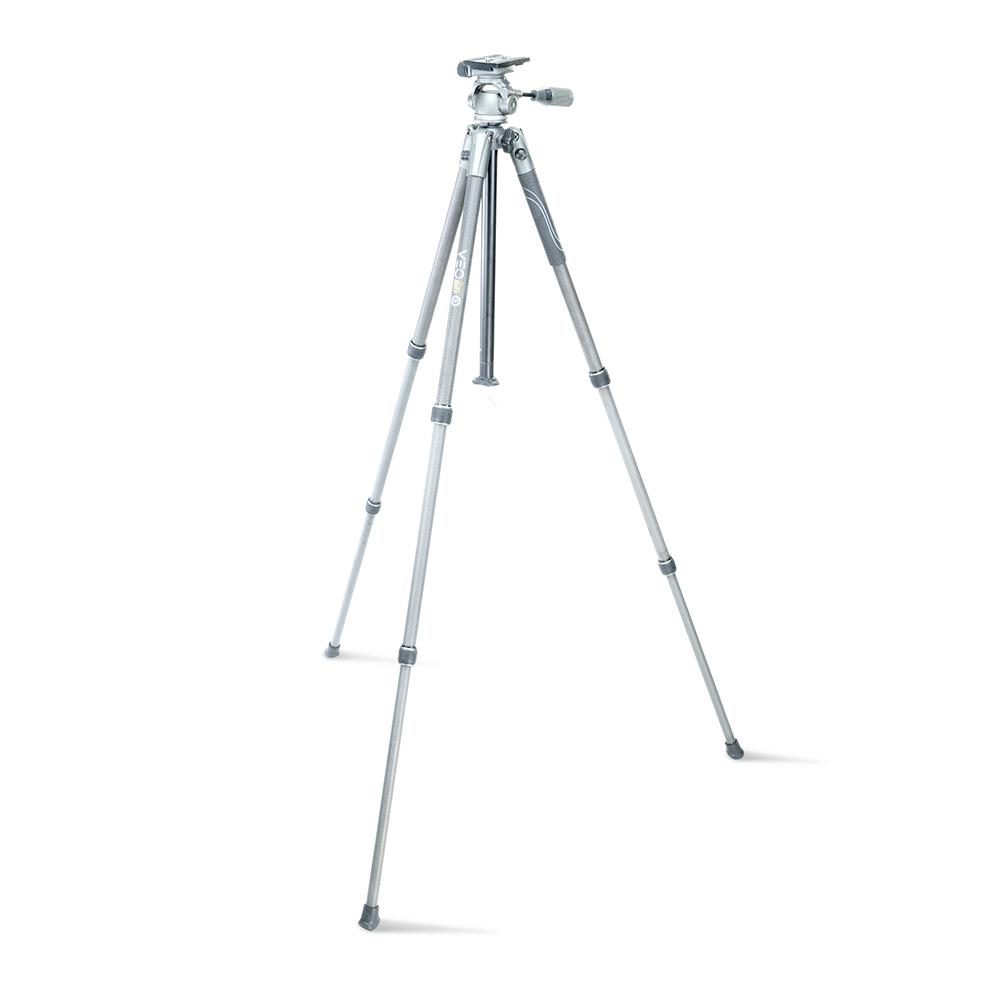 The VEO range of tripods from Vanguard features both aluminium and carbon fibre models, and I recently tested the carbon 233CO. This comes with a 360-degree 2-way pan head which was very easy to operate one handed – the holding tension being adjusted with a simple twist of the thick, textured handle, which has the clever design addition of also being telescopic, so it can be lengthened if desired.
The shoe/attachment plate is a good size, with two fixing screws to allow the user to set up a comfortable weight distribution of scope or lens for balance. The plate slides into place and is then firmly secured with a back-up locking knob. The head is attached to a central column which is easy to adjust to the correct height. This has a hook in the bottom to hang a bag or other weight from if extra stability is required.
The tripod is a charcoal colour and features the standard three legs, with one having a cushioned rubber section for extra grip when carrying or resting on a shoulder. The 23-mm diameter legs extend in three sections and are easily locked and unlocked with a simple twist of the ring levers.
The feet can be swapped from rubber to a more rugged spiked version for better grip if the terrain requires it; I generally found this preferable. Push buttons mean that the legs can have their locking angles moved individually between 20, 45 and 80 degrees, which I found useful on uneven ground, and particularly when setting up on a shingle bank for a sitting seawatch.
The set-up is easy to use and light to carry (it weighs 1.4 kg) and it suited my smaller spotting scope very well. The maximum height extension on this model is 146 cm and being a taller gentleman it was a little bit low for me. However, anyone of average height would find this to be a very well-designed and comfortable piece of kit to use.
Further info
Price: £199.99
Weight: 1.4 kg
Max support weight: 4 kg
Max height: 1,460 mm