RSPB Pocket Guide to Birds
1835247e-5cc0-42e1-a84f-f7cb750c00ce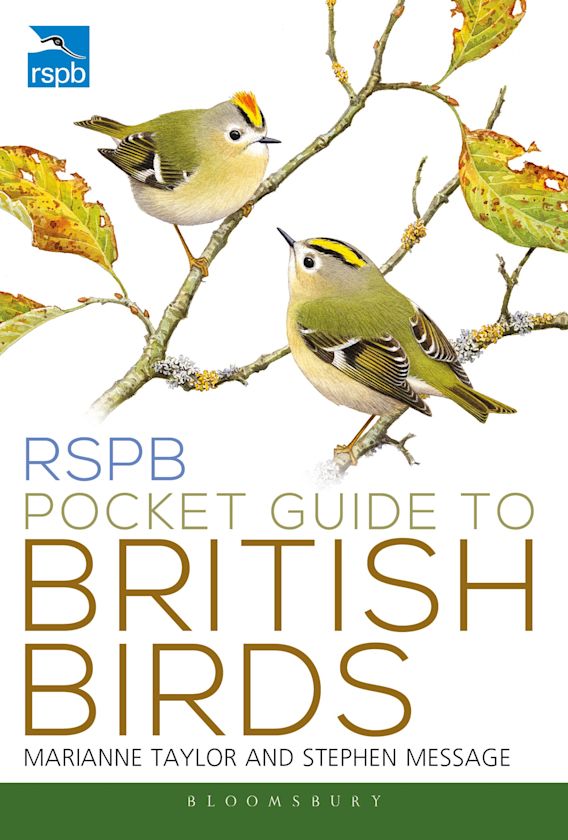 RSPB Pocket Guide to Birds by Marianne Taylor and Stephen Message (Bloomsbury, London, 2022).
272 pages, 300+ species illustrated.
ISBN 9781472994721. Pbk or eBook, £7.99.
For those us just starting out on our birding journeys, the sheer number of bird species and forms can be incredibly daunting. Open any modern field guide and you're confronted with birds you have almost zero chance of seeing, obscure subspecies and different ages and seasons producing plumages that look like entirely different species – it can be off-putting. This is where a beginner's guide comes in.
Even so, birding and ornithology are ever-changing fields and even the simplest of books must be revised and updated to keep up with today's idea of what common and scarce birds actually are. This RSPB-sanctioned, pocket-sized book luckily mostly fulfils that obligation. With most regular species illustrated and given a range map, and with a detailed description, it will be a great help to anyone who has just got their first pair of binoculars. It will help you to walk before you can run.
This is a no-nonsense, traditional guide with succinct advice on fieldcraft, optics, ID techniques and note-taking. A more contemporary addition is information on the law and staying safe in an outdoor environment. Each species gets a page to itself, with Stephen Message cleanly illustrating each sex and age. The text flows well and allows for little confusion – plus there is a helpful 'ID Pitfalls' section for every species. Distribution maps are in the standard colours, the bird topography diagrams are present and correct, and there is an inclusive glossary. The illustrated 'Rarities' section is actually a brief run through the most regular scarcities, while a less-expected appendix titled 'Escapees and Oddities' includes everything from Reeves's Pheasant to domestic wildfowl, to examples of the most frequent leucistic forms.
As is often the case, there are minor bones of contention. Wryneck is much more common than European Bee-eater in the UK, but the easy-to-identify latter gets a whole page to itself, whereas the former is relegated to an appendix. Red-breasted Goose is contentiously placed in the escapee section even though apparent genuinely wild birds are annual. And, while you might be inspired to become a larophile by any book, you'll struggle to drill down into Caspian and Yellow-legged from the otherwise solid information provided here.
But such specialisations will come as your skills increase. This guide is perhaps the equivalent of the GSCEs you need to pass before you start your degree, and the information within will be a great help in identifying those all-important first 350 species. It's ideally sized and compact, and will ably accompany any person dabbling in birding, providing encouragement for them to start diving in fully soon enough.