Nikon Coolpix P1000 digital camera
c400a830-3c9b-4f20-bddb-f9db4bcd4aa7
When I heard about the built-in zoom lens of up to 3,000 mm in the new Coolpix P1000, I immediately wanted to put this powerful-sounding beast of a camera through its paces.
Taking it out of the box, it certainly is a chunky model, but nowhere near as much of a 'beast' as I'd first imagined. The controls are neatly laid out on the top plate, allowing quick access to a wide variety of exposure settings including a Wildlife mode that is denoted by a bird symbol – that would have to be put to the test. More buttons and dials are situated on the camera's back; all are easy to use and self-explanatory: delete, menu, display and view image.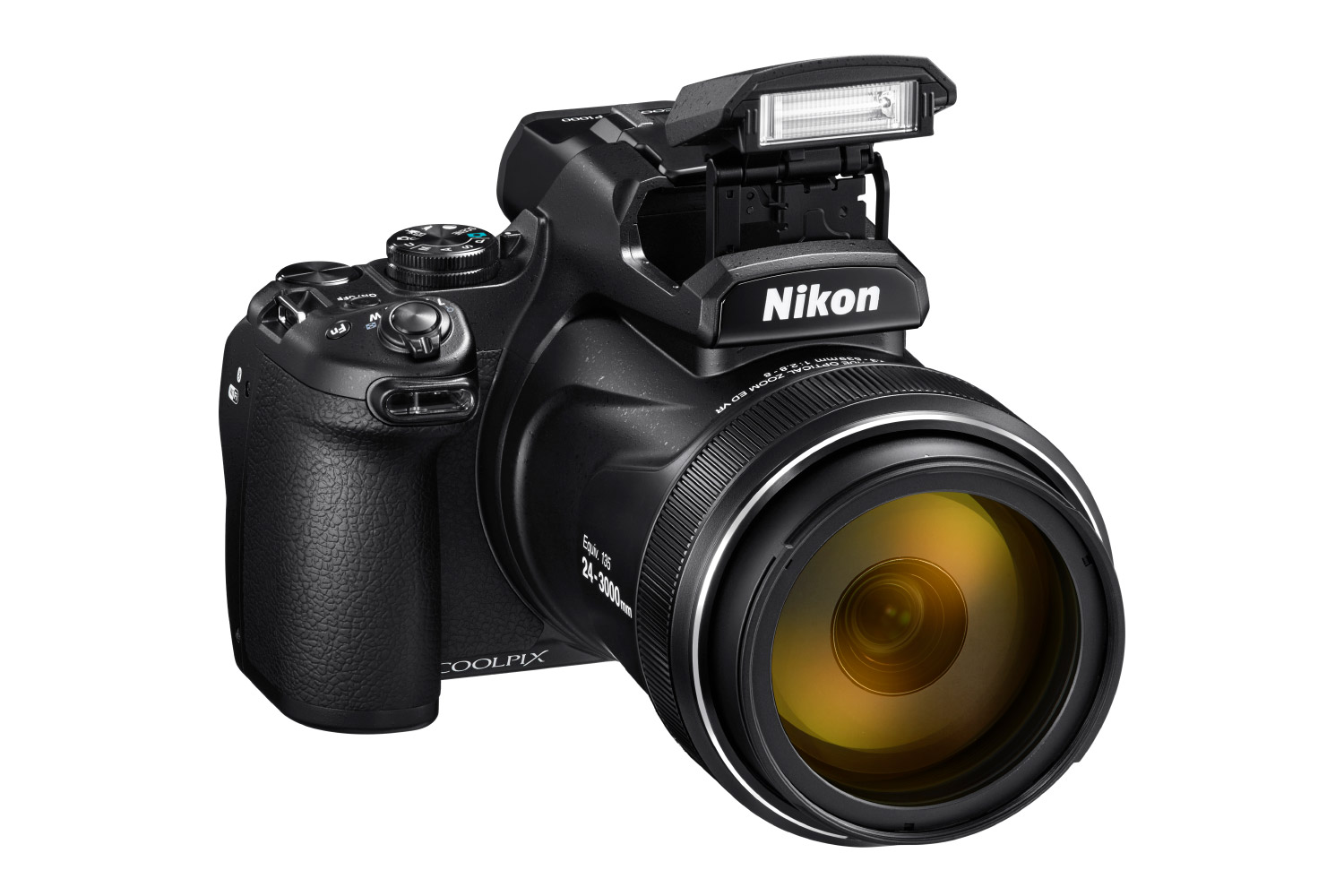 The pull-out 'vari-angle' monitor is very nice and rotates easily, so for low-level shots can be used instead of the viewfinder to save those aching neck muscles. The viewfinder itself is large and bright and displays all the information you need, or you can reduce the amount shown using the menu.
A 'Quick Start' instruction booklet is included, but for a more detailed manual you have to view or download it from the Nikon website. I did have to use this when I was shooting in manual exposure mode as I couldn't work out how to change the aperture, and it would have been easier to have the manual to hand.
The zoom lens has two controls: one on the side of the lens and the other alongside the shutter button. You can use whichever feels more comfortable. I found myself using the latter, and as the focal length changes so does the aperture from f2.8 at 24 mm to f8 at 3,000 mm.
A built-in five-stop Vibration Reduction (VR) system means you should be able hand-hold this camera easily, while images are saved to a single-slot SD card. With all this noted, it was time to get out and take some photos.
I'm an old-fashioned photographer brought up on manual cameras and lenses. Although I do use autofocus these days, my exposure preference is still manual, so I can't blame the camera for any poor exposures. However, appreciating that the majority of our readers will probably use this camera in 'auto-everything' mode, I did the same, and I must admit I quite enjoyed the relaxed feeling of not having to change the exposure myself.
More importantly the camera got it right. I used the Wildlife setting and let the camera do all the work. It even shows how much compensation it is allowing for those tricky shots, such as a bird against a white sky. I hand-held for every shot and it was a joy not to carry a tripod. The zoom lens was great and it was fun to watch as a distant bird took shape as I zoomed up to the maximum 3,000 mm. There is also an additional button to zoom in even further, but I did notice a drop-off in quality, while a tripod would be necessary for this magnification.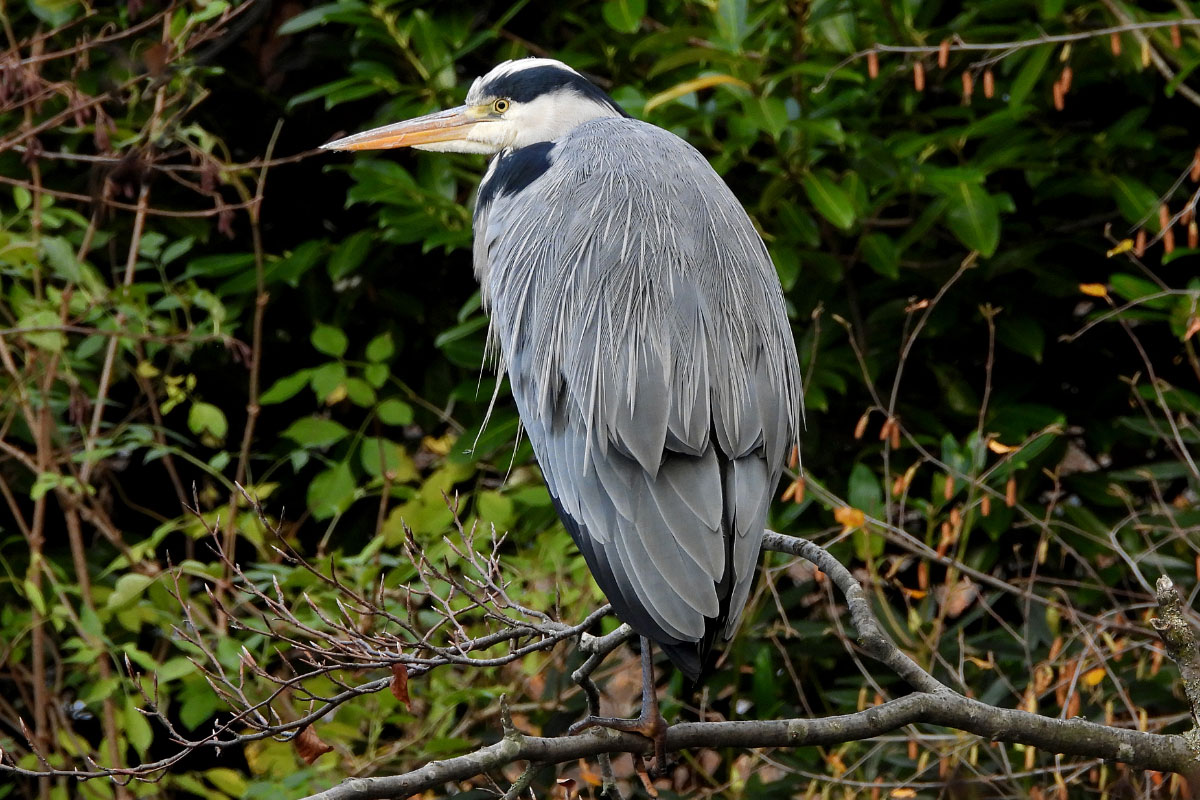 This Grey Heron image was taken on the Wildlife setting which completely controls exposure and ISO. Settings: 450 mm, 1/250th sec, f5, ISO 360.
There is a choice of frames per second up to 7 fps, depending on whether you are shooting a fast-moving species or not. RAW is available, as are a number of JPEG settings; I chose to shoot in JPEG Finem which gave me a file size of around 7 MB depending on image detail.
The quality of the images was excellent, with natural colours, very good sharpness and little 'noise' between 400-800 ISO.
This is a very impressive camera with a lot of pulling power in the zoom; be aware that hand-holding it steady at the 3,000 mm end can be difficult and would be helped by the use of a tripod or bean bag. It is very different to a DSLR, so if you are familiar with that system be prepared for a change, but if you are already a Coolpix user and are thinking of upgrading then this looks like a very tempting option.
Further info
Price: £999
Monitor: 3.2" vari-angle LCD
Lens: 125x optical zoom
Focal length: 4.3-539 mm (equivalent to 24-3,000 mm lens in 35 mm)
Resolution: 16 MP
ISO: 100-1,600
Dimensions: 146.3x118.8x181.3 mm
Weight: 1,415 g
4K UHD video recording
Verdict
Good quality, sharp images
Exposure settings are spot on
Not supplied with a manual