Bushnell Equinox Z2 6x50 night vision monocular
8340b2d0-d172-4bdb-b8f0-7afbdbf53b35
For those determined to push their birding time to the limit, Bushnell has launched three new Equinox Z2 night vision monoculars. Each features a built-in infrared illuminator that enables vision ranges up 274 m, with the 6x50 the largest of the three, which I trialled.
These models can also be used in normal daylight and the 6x50 features a 3x digital zoom, which allows magnification to be increased to 18x. This monocular uses a combination of optical and digital processes, whereby light transmitted through the objective lens is processed through a digital CMOS sensor module and transferred to a micro liquid crystal display (LCD) screen. The image viewed by the user is, therefore, digital and not optical. In this respect, the daytime image quality does not match that delivered by standard optical products, but the Z2 does take over when conventional optics fail – during the hours of darkness.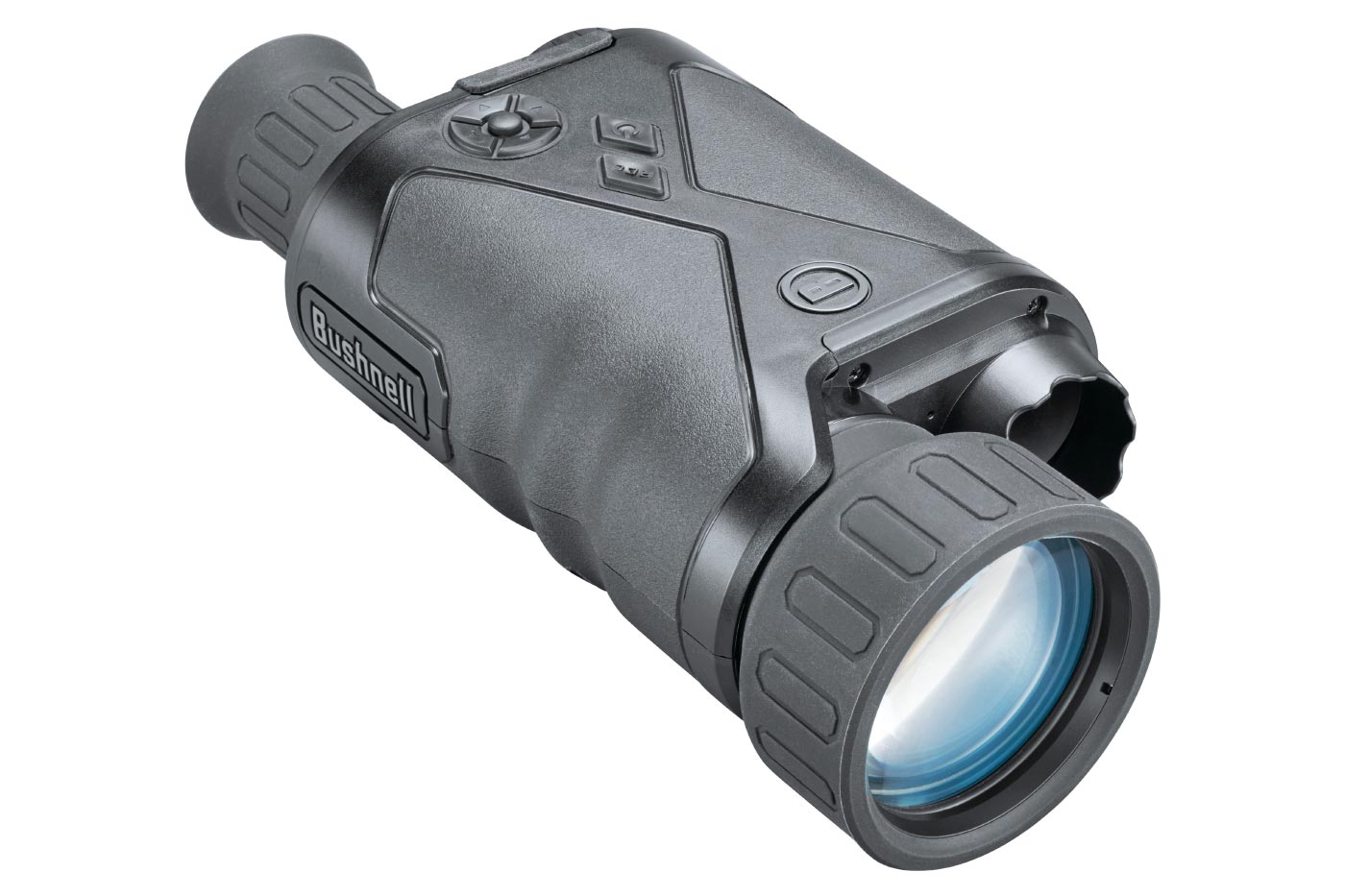 There are a number of easy-to-operate electronic controls and a simple on-screen menu, which includes switching from daytime colour images to black and white when night vision is on. The Z2 also records video at 1080p HD resolution by day or night and videos and images are stored on a micro SD card and can be uploaded to a smartphone, tablet or computer using wi-fi and a free app. A USB port and an RCA video-out port allow an external monitor or recording device to be attached to view and/or record live feed.
Focusing is achieved by rotating the objective lens housing, after initially adjusting the eyepiece dioptre so that the screen is in focus. If you require reading glasses, these should be worn to preserve clarity while viewing the screen, as I discovered. For outdoor daytime viewing, the manufacturer advises keeping the tethered objective cover in place over the lens as a small pinhole in its centre is designed to permit only a minimal amount of light to enter the lens, strike the digital sensor and become amplified. Although it is unlikely that any internal components will be damaged by sunlight, the image may be too bright to view or record unless the cap remains in place. However, I found the image clarity, brightness and sharpness were far better with the lens cap disengaged.
But this product is all about night vision and its ability to deliver clarity and contrast, which it does surprisingly well. I was able to 'see' a Barn Owl in a tree at around 70 m in almost total darkness, long after standard binoculars had given up. I was also pleased that the screen operates in real time with no time lag as you pan, which is often not the case with some digital viewing products.
I would view this product as a 'nice to have' supplement to standard birding equipment. The Z2 comes with a semi-rigid case, although batteries and micro SD card are not supplied as part of the package.
Further info
Price: £460
Size: 208x105 mm
Weight: 765 g
Field of view: 74.2 m at 1,000 m
Maximum viewing distance (night mode): 274 m
Gas filled: no
Waterproof: water resistant
Batteries: 4x AA (lithium, alkaline or NiMh)
Guarantee: one year