North Ronaldsay Bird Observatory: Bird Report 2020
3067f1ca-9726-4309-809b-aaf546a47eea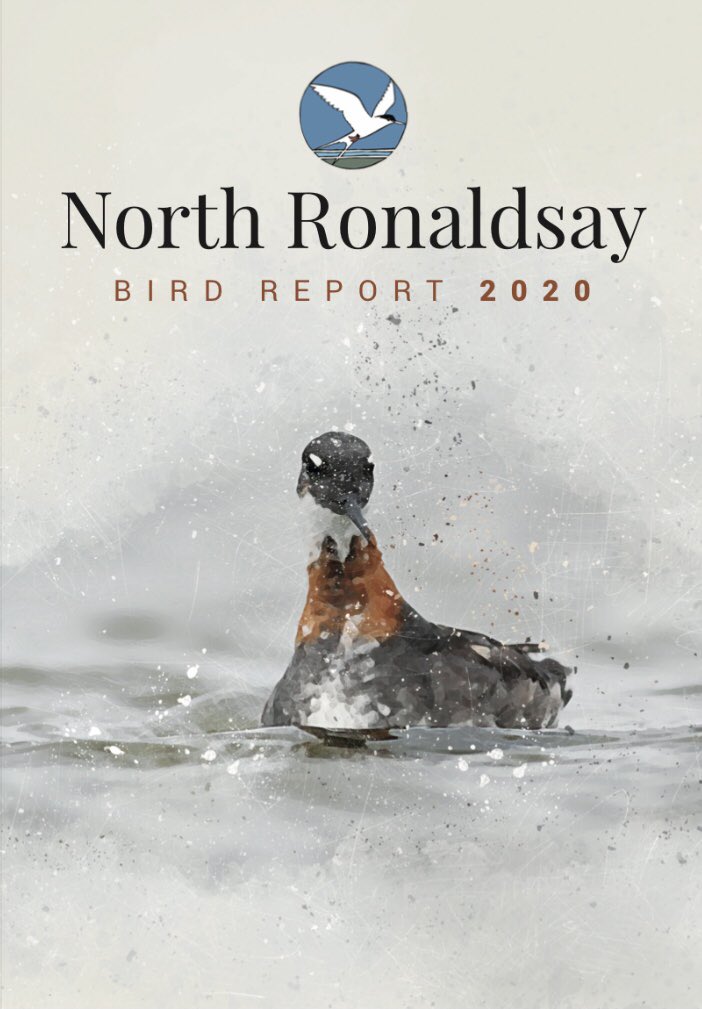 North Ronaldsay's latest annual bird report offering is resplendent in its new format, its highly professional new look well-suited to Orkney's only bird observatory and premier birding island.
It opens with a Warden's Overview and Editor's Outlook, looking at the trials and tribulations of the island in a year disrupted by COVID-19, yet still finds time to mention the success of the Observatory shop and takeaway meals, as well as finding time for some painting and decorating. A sombre obituary follows for Kevin Woodbridge, founder of North Ronaldsay Bird Observatory and a colossus of the Orcadian birding scene, whose loss was greatly felt by family, friends, colleagues and observatory visitors alike.
A month-by-month summary precedes the Systematic List and is packed with juicy information and photographs encompassing the arrival and departure of observatory visitors, changes in the weather, and – naturally – all notable avian events and occurrences, of which there were clearly several. Impressively, the island recorded 214 species throughout the year, with four potential 'firsts': Green Warbler, Red-tailed Shrike, Semipalmated Plover and Barolo Shearwater. The layout is pleasant and simple to navigate, while being packed full of information of every species: the sort of detail you would hope to see from a constant-effort bird observatory, but it is nevertheless a charming sight in print.
The text is well organised, with a brief summary of species status following both English and Latin species names. It is an engaging read and packed with detail; subspecies are indented and crammed with as much detail as each individual species account. The passion and personal connections of the authors shine through off the pages, making it as an enjoyable read as it is informative. Pleasingly, the Systematic List is peppered by high-quality artwork from a number of well-renowned artists – Darren Woodhead, Lisa Hooper and Steph Thorpe to name just three – whose different styles complement and contrast with the impressive photographs found later on. It is a welcome inclusion; a common critique of bird reports such as this is the lack of artwork to help to words and pages sing.
A breeding bird report is next up – I especially love the breakdown of Arctic Tern pairs, fledglings and productivity by site – while the Birds in Portrait chapter is an inspired inclusion and one I have not noticed elsewhere to date. Organised in date order, it is a wonderful way to envisage the changing of the seasons and to show off the photographic talents of the island's wardens and visitors. The Black Guillemot with a Butterfish is a personal favourite!
Always a favourite of mine, five rarity finder's accounts are included. It is commendable to see a comprehensive explanation of the identification criteria used, particularly for the three trickiest IDs – Green Warbler, Red-tailed Shrike and Semipalmated Plover. Photographs are used to illustrate the identification process to great effect: the Long-tailed Skua photo essay is a lesson in rarity submission as well as a great reference for those tricky and rarely-seen 2cy birds.
Ringing totals are smartly presented in table form, while it is fascinating comparing to data to that from the years 1977 to 2020 inclusive. As perhaps expected for a ringing site of North Ronaldsay's calibre, the ringing recoveries and controls section of the report is extensive. A ringing write-up by visitors Rob Duncan and Chris Bridge was unexpected but contains all the thrill and joy of a finder's account, with the pair lucky enough to both trap and ring a White's Thrush – the island's second – and catch up with the Eyebrowed Thrush during their week-long stay. Last but not least is a summary of the year's moths, with 59 trapping nights yielding a total of 37 species – each adeptly summarised.
It is hard to describe the level and detail of quality that has gone into this latest offering from North Ronaldsay, and it is a true testament to the effort pumped into it – both in the field and on paper. It sets a new bar for bird reports and I am struggling to find a worthwhile critique. Truly, the best and most enjoyable bird report I have read to date.
Copies are available directly bird observatory for £15 (email warden@nrbo.co.uk to purchase). Moreover, you can keep up to date with the latest news from North Ronaldsay Bird Observatory by becoming a Friend of NRBO. For £20 you will receive a copy of the report and also 10% off accommodation, as well as obtaining regular newsletters and supporting the work at the bird observatory. More information can be found at nrbo.org.uk.