Exclusive first test - Leica Noctivid 8×42 binocular
79df431c-fa64-42d0-ae57-d23b336471ab
A month before this year's Birdfair, I was invited as part of a small group to visit Leica's new, state-of-the art headquarters and production facility in Wetzlar, Germany. Located just outside the town, with its uniquely glazed, circular design, this purpose-made building impressively dominates the skyline in this area. But this was no routine factory tour. None of the visitors had the slightest inkling that Leica was about to unveil the latest addition to its sports optics armoury.
In development for the past two years, the new Noctivid takes pole position above the Ultravid Plus; it also follows hot on the heels of the company's updated Trinovid range, which was launched late last year. The name may at first suggest this binocular has been designed for night vision. It hasn't, but rather is a derivative of Athene noctua, better known as Little Owl — chosen because it is active both throughout the day and at dawn and dusk when light intensity is low, as well as being archetypically wise. The adopted nomenclature also appears to be part of an emerging industry trend to name optics models after birds.
There are two models in the range, 8×42 and 10×42, and both feature updated glass systems and mechanics. A new protective 'varnish' has been applied to the body. This patented, hard surface coating delivers additional protection for all exposed metal surfaces.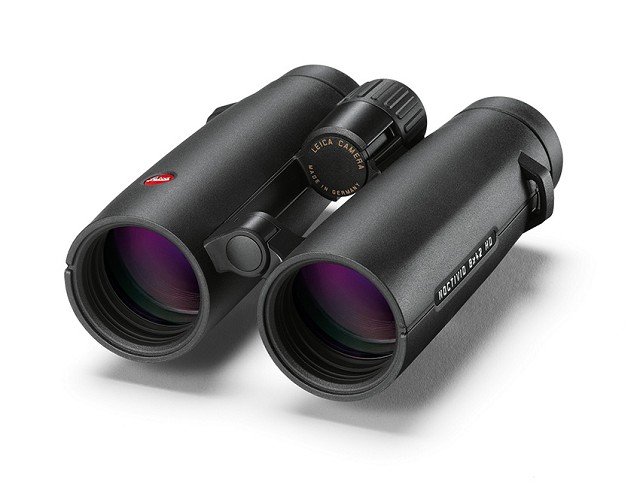 Leica's first open-bridge binocular, the Noctivid is nicely designed and engineered. The magnesium chassis's body covering is smooth but non-slip and is subtly contoured to provide a flatter anterior surface which increases the area in contact with your fingers, thereby increasing grip. The open-bridge design also allows your fingers to curl further around the barrels, adding to the comfort factor during holding. One thing some users might find mildly annoying, however, is the positioning of the strap lugs which, had they been located just a few millimetres closer to the ocular, would allow the focusing finger to be kept completely straight and, therefore, a little more relaxed.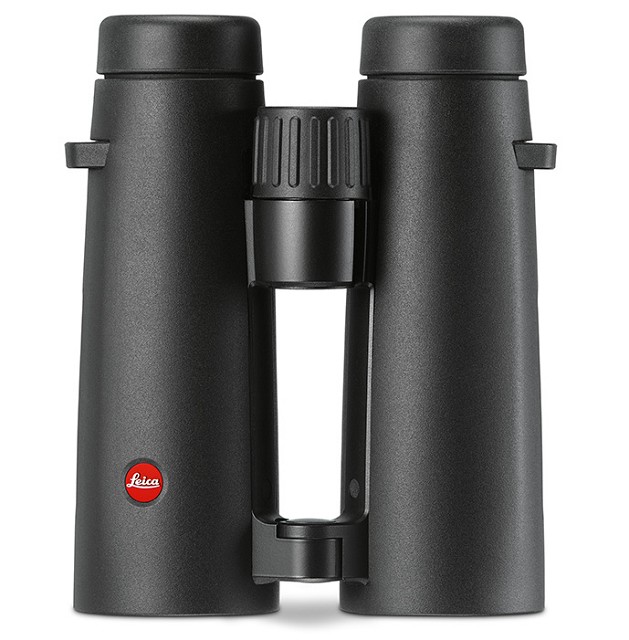 The Noctivid is perfectly balanced, however, and generally sits comfortably in the hand without fatigue. Despite the magnesium body, at 860 g it is a little heavier than might be expected, weighing 110 g more than the Ultravid Plus. The new internal optics are likely to account for this increase in weight.
On the mechanical side, the double hinge is perfectly tensioned for adjusting and maintaining your interpupilary distance — not once did it slip from its setting during field testing. The widely ribbed focusing wheel turns smoothly, with two clockwise rotations taking the image from a spot-on 1.9 m close focus to infinity. While this may sound high, in reality it takes only a few degrees' rotation to quickly alternate between subjects only 10 m away and those 1 km distant while, at the same time, focusing can be achieved more precisely.
The dioptre is also centrally operated. Pulling up the focusing wheel offers smooth and precise adjustment against a very finely graded incremental scale which is visible at all times through a clear 'window' on the flat end surface of the wheel. The individual serial number is also displayed prominently within this window.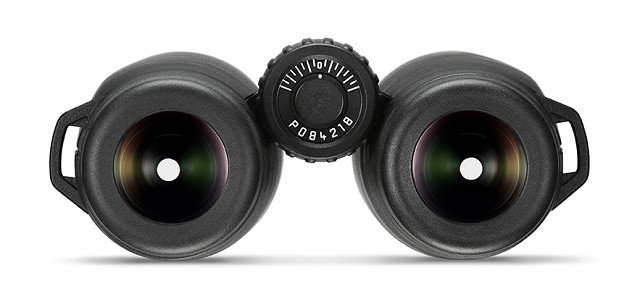 One thing that puzzled me is how the click-locking mechanism works on the very comfortable eyecups. It's neat and very positive, although complex, with continued anti-clockwise rotation offering two close-together extended options above the base, before clicking into two more distantly extended positions prior to locking back down into position three. It works, though, and the bottom line result is 19 mm of long eye relief (compared to 15.5 mm in the Ultravid Plus). I found the loss of field of view at the fully extended eyecup position almost negligible.
The Noctivid also scores over the Ultravid Plus by delivering 135 m at 1000 m — a full 5 m more. Moreover, the image remains sharp right to the edges with, according to Leica, the lens radius having been modified to present this consistency of sharpness.
The use of high-quality Schott HT glass no doubt contributes to the Noctivid's superb overall image. The lenses have also been treated with what Leica describes as a "special new high-temperature plasma deposition process" to balance light transmission throughout the entire wavelength range of visible light.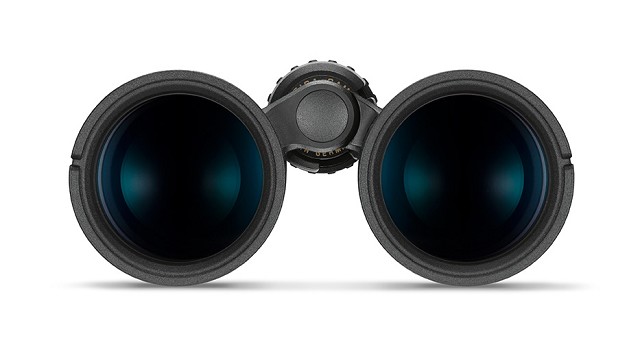 Does it all work? The answer is a resounding 'yes'. Leica appears to have achieved its objective in producing its ultimate in colour neutrality. For me, this was clearly evident during field testing. There is, to my eyes, no blue or yellow colour rendition and the colours truly reflect reality. What is there is what you see — sharply depicted and with perfect contrast. The image is bright, too. I found looking into the heavily shaded depth of dense, overgrown woodland still returned a more than satisfying image that took on an almost 3D effect, which is particularly evident when using the Noctivid in this type of habitat.
Some of the constant traits associated with all optics are still present. Chromatic aberration is detectable to a minor degree in the outer 30 per cent of the image, although it's largely unnoticeable unless viewing against the light on reflective surfaces. Back-lit Cormorants on some of my local waterbodies fell into this category, but again, colour fringing was minimal and restricted to the outer sections of the image. There is also a little curvature of field, but this is not particularly evident in general viewing.
I believe Leica has produced its best binocular to date with the Noctivid. It's undoubtedly a step up from the Ultravid Plus and, as such, has a price tag almost £300 higher. It comes with a soft padded neck-strap, an articulated rainguard which, when flicked up from the middle, does not alter the eyecup settings, and a soft, olive-green cordura case. The tethered objective covers are designed to clip into fixed rings moulded to the body so they don't accidentally slip off.
Further info:
Price: £2,025
Size: 150×124 mm
Weight: 860 g
Field of view: 135 m at 1,000 m
Light transmission: 92 per cent
Close focus: 1.9 m
Gas-filled: yes
Waterproof: yes
Guarantee: 10 years