Birds of the UK Overseas Territories
b74f3424-64c8-49b5-ad21-0a130715c1fc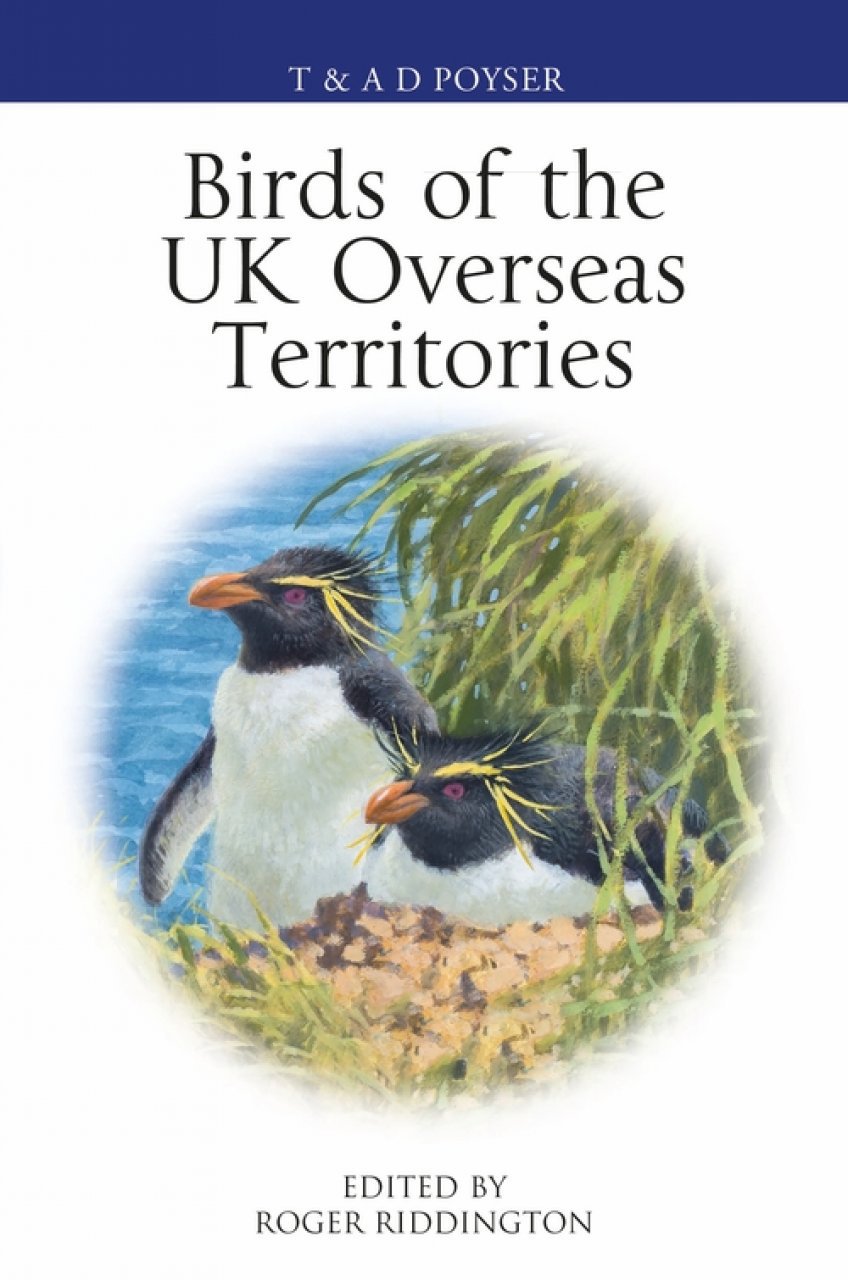 Birds of the UK Overseas Territories edited by Roger Riddington (T & AD Poyser, London, 2020).
336 pages, 250 colour photos and illustrations, and colour maps.
ISBN 9781472977250. Hbk, £60. ISBN 9781472977267. Pbk, £35.
Bookshop from

£53.99

(hbk) or

£31.99

(pbk)
The UK has 14 Overseas Territories spread right across the world and they cover an area of almost 1.8 million sq km. We have heard of many of them, but would be hard pressed to find some on a map. For example, the remote islands of St Helena and Tristan da Cunha are halfway between Africa and South America. Both have Critically Endangered endemic birds that most British birders will never see, but our government has a responsibility to protect them. Others such as Akrotiri and Dhekelia in Cyprus are easier to reach, as are the Falkland Islands – if you raid your savings! In fact, 45 species of bird are globally threatened in the UK Overseas Territories and a further 44 species are Near Threatened.
This book is based on a series of papers published in British Birds since 2008, so the material may be familiar to some. An additional segment on the British Virgin Islands completes the set, so that all UK Overseas Territories are covered. Each chapter describes each territory with an explanation of the habitats and an outline of which birds are most significant. Indeed, some of the territories support populations of huge global importance. Some, such as St Helena, support one particular endemic, while others, like the Falklands Islands and South Georgia, are home to several million seabirds.
A common theme throughout the book is the challenge of dealing with invading alien species. Many of the islands are home to ground-nesting birds, such as Gough Island, with its Critically Endangered Tristan Albatross. These birds are being ravaged by rats and it falls to our government (working with the RSPB in some cases) to find ways to get rid of the imposters that were introduced by early settlers or passing sailors. Another common threat is climate change which is reducing ice cover and increasing sea levels.
The book is well illustrated with maps and colour photographs, and the text has been brought together in the same style from many different authors to create a valuable reference. We should care about these places because they are ours – and this book should help to raise their profile.