Birds of Chew Valley Lake
a2674d57-d61e-4079-a4e6-800a5b97522b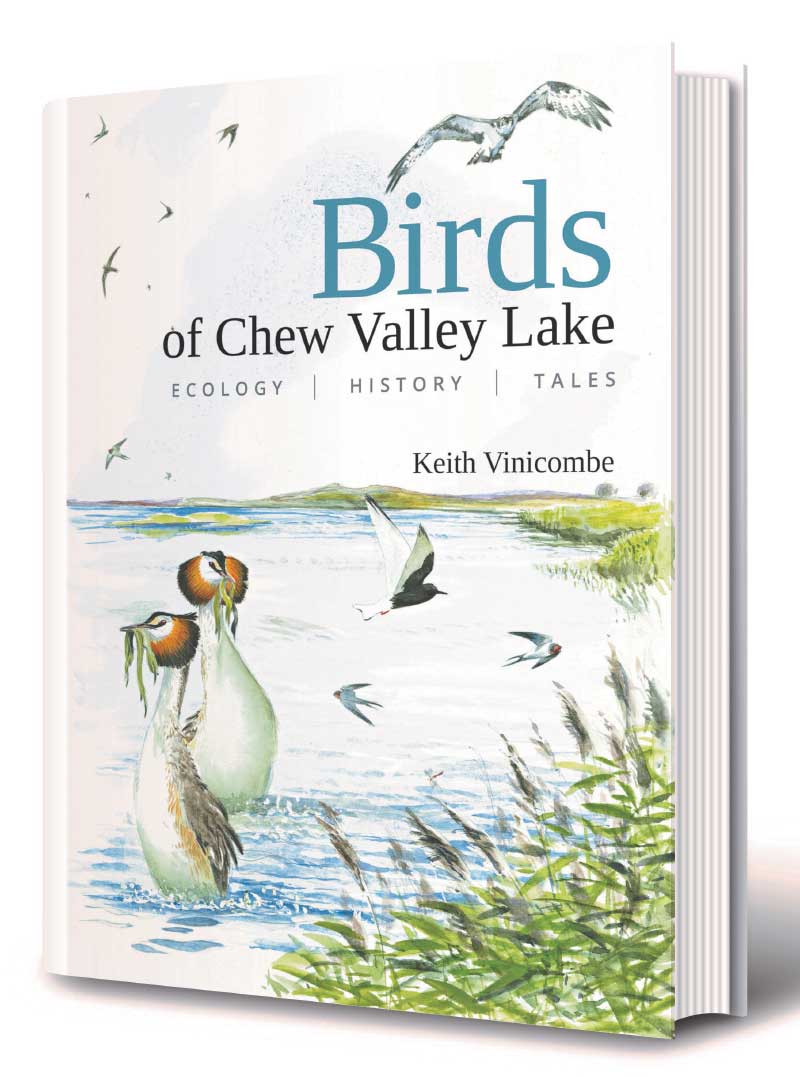 Birds of Chew Valley Lake by Keith Vinicombe (Keith Vinicombe and John Rossetti, Bristol, 2020).
464 pages, 330 pieces of artwork, more than 200 photographs.
ISBN 9781527263680. Hbk, £24.95.
Chew Valley Lake was flooded between 1953 and 1955, creating a large body of water between Bristol and the Mendip Hills, with a coastline of 16 km. It was attracting good birds, and birders, even before it was filled and quickly established a national reputation. The Western Palearctic's first Pied-billed Grebe, seen at nearby Blagdon Lake in December 1963, was probably the same bird that relocated to Chew in 1965. Down the years, its roll-call of rare and scarce waders, wildfowl, gulls and terns makes impressive reading, including Greater Sand Plover, Killdeer and Sharp-tailed Sandpiper – and 22 White-winged Black Terns between 1966 and 2014 is not too shabby.
The overall feel of the book is enhanced by Laurel Tucker's sketches, Ray Scally's specially commissioned paintings (I particularly like his 'Redstart in a snowstorm') and some fine photography. While several naturalists make major contributions, it is Keith Vinicombe's imprint that is most firmly stamped on the book. For many, he is 'Mr Chew' and a glance through the systematic list shows the initials 'KEV' after many of the rare and scarce records. Apart from the comprehensive site list, complete with trend graphs for many species, the book has chapters on the ecology of the lake and surrounding terrestrial habitats, the story of its ringing station, and the lake's history and other non-birding leisure pursuits.
Site avifaunas are always useful references but unless their subject is your own patch, they do not always make for the most exciting reading. That's definitely not the case here, with a chapter on memorable birding moments recalling some priceless tales. One concerns Keith losing his motorcycle keys while 'doing roly-polies' after identifying Britain's third Greater Sand Plover in 1979. Another is a humorous account of finding an exhausted Northern Gannet, taking it home on the bus and feeding it sardines in the bath. When Keith's mother saw the bird, she was less than pleased and it had to be relocated to the local dogs' home!
If anyone is in any doubt about Chew's ability to attract rare birds, a quick read of the account of autumn 2011 should convince. On 19 November that year, when water levels were low, it was possible to see a Sharp-tailed Sandpiper, two Long-billed Dowitchers, a Semipalmated Sandpiper and a Spotted Sandpiper from the vicinity of Herriott's Bridge. If you have an interest in West Country birding, you should invest in this great book.