Birds of South Africa
49267cda-1859-45d1-b1de-e5b898bed097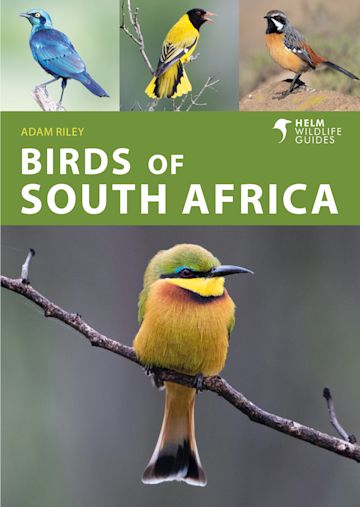 Birds of South Africa by Adam Riley (Bloomsbury, London, 2022).
224 pages, colour photographs.
ISBN 9781472990808. Pbk, £16.99.
South Africa is an outstanding birding destination that should be on every birder's 'must-visit' list with a national bird list of 867 species, of which you can expect to see around 500 on a three-week guided tour. Endemism is high when compared to most African countries, with 18 endemics and a further 50 restricted-range species. If you haven't been yet, you really should make plans as it's a great country.
This book is aimed at 'generalist' wildlife-friendly visitors rather than keen birders who are seeking a bigger list, and it covers 350 of the most widespread species. Each is described in a succinct text of around 100 words which also summarises distribution and status. Each species is illustrated with top-quality photographs, all of which were taken by the author – a total of more than 700 images.
If there is a drawback, then clearly it is that the author had to leave out so many species. In many cases around half of the species in each family are covered, although only one out of four honeyguides is included and the selection of larks is merely three out of 28. There is also just one pipit out of 13. Admittedly some of these have restricted ranges, but not all. There is an introductory text that outlines 19 sites that you can visit along with the species you might see (but only mentioning those featured in the book).
These limitations aside, this book is ideal for a general visitor, or one who appreciates that the scope of it is fairly restricted.