Birds of Colombia
f9bf5240-859c-49e1-8579-220dcb97d509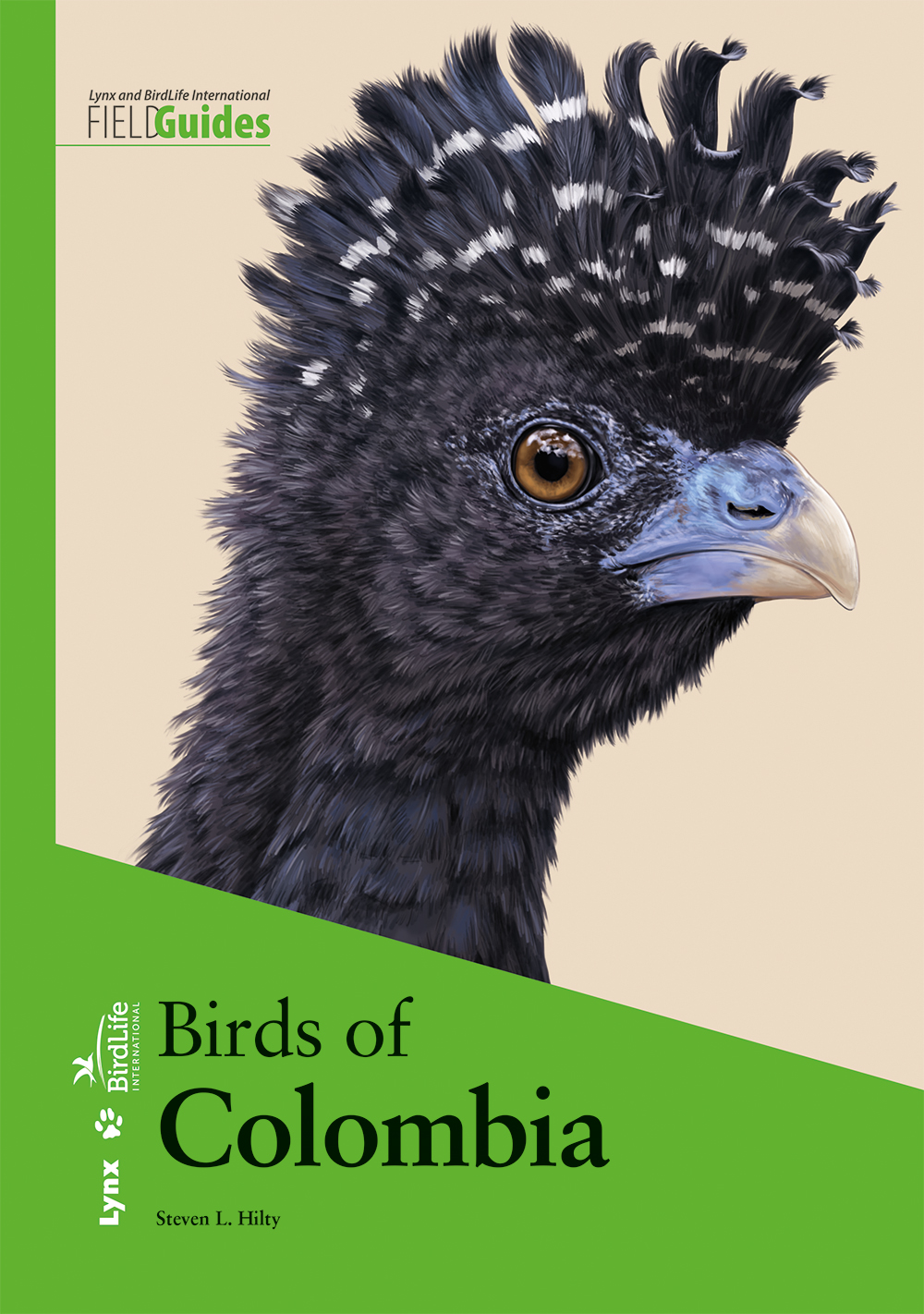 Birds of Colombia by Steven L Hilty (Lynx Edicions, Barcelona, 2021).
608 pages, more than 3,600 colour illustrations and 2,000 distribution maps.
ISBN 9788416728244 (flexi-cover), 9788416728237 (hardback). From €54.90.
The publication of the new Lynx Edicions Birds of Colombia by Steve Hilty joins two other recent guides (Field Guide to the Birds of Colombia and Birds of Colombia) to fill the void of portable field guides to the country – numerically speaking home of the world's greatest avifauna. Few ornithologists can lay claim to deeper experience of Colombia's birdlife than Hilty, the author of the seminal 1986 publication of A Guide to the Birds of Colombia.
The book features 1,965 species (including four introduced species and 42 vagrants), with more than 3,600 illustrations and 2,000 distribution maps. Hilty's 1986 publication recognised fewer than 1,700 species; the difference between these two publications is testament to the changing state of knowledge of the region's avifauna. Included in the accounts are a handful of hypothetical species that have not yet occurred but are likely to, as well as some recently recorded species in an appendix.
The book follows the same format as other recent Lynx national field guides by utilising the outstanding artwork initially produced for the Handbook of Birds of the World volumes. Overall, the taxonomic backbone of the book uses the latest, most objective schools of thought with the Birdlife / HBW checklist as its starting point. It differs slightly from these guides, however, in not strictly sticking to the BirdLife / HBW taxonomy, in some instances instead choosing to follow recommendations made in recently published peer-reviewed literature, such as the splitting of the Rufous Antpitta complex.
The species accounts follow a consistent pattern of illustrations of the species (perched or in flight, facing left) on the right-hand side of their respective text account and distribution map. The maps also helpfully denote geographic delineations of subspecies. Each family is introduced with an overview of representatives of that family occurring in the region (compared to globally), as well as basic information on general appearance and ecological characteristics. The introductory information is concise but very informative, covering the history of ornithology in Colombia as well as descriptions of habitats and conservation.
The novelty of this guide is particularly evident in a couple of other key aspects in the book, however, in addition to its taxonomic backbone. Firstly, the book utilises foresightful taxonomic thinking by giving specific page space in the form of separate accounts (and illustrations) to subspecies groups that have been earmarked for future splits as recognised in HBW / BirdLife checklist (or in some cases eBird/Clements).
Secondly, the book makes use of QR codes that can be scanned by a smartphone camera or app for each species account. Here, users are routed directly to the online resources at the Cornell Lab of Ornithology where they can access multimedia content hosted by the Macauley Library, links to the full Birds of the World species account (subscription required) and even see 'real world' data on historic and recent sightings via eBird.
In comparison to other recent regional field guides, this book is larger, weighing in at a heavy 1.2 kg. It does still very much fit in the 'portable' bracket at 16x23 cm, however. If I'm being picky, I would also advocate for the avoidance of terms used in a few species accounts referring to 'first-winter' or 'first-year' in a tropical field guide. Even though largely correct, these potentially create significant confusion in different terminologies used among tropical congeners in subsequent passages of text. My understanding also is that there is no immediate plan to publish the book in Spanish.
These minor quibbles aside, this is a work of immense quality and devotion that will surely become the go-to resource for birders and ornithologists visiting and working in Colombia. Hilty's work is likely to again set new standards for many more Neotropical field guides to come.