Wild Justice case against gamebird release to go ahead
0c71e09f-35c3-4658-87e4-2a7693d23865
Wild Justice announced on 23 June that the High Court had approved the organisation's application for a judicial review of the impacts of vast releases of non-native gamebirds – namely Common Pheasant and Red-legged Partridge – on sites of high nature conservation importance.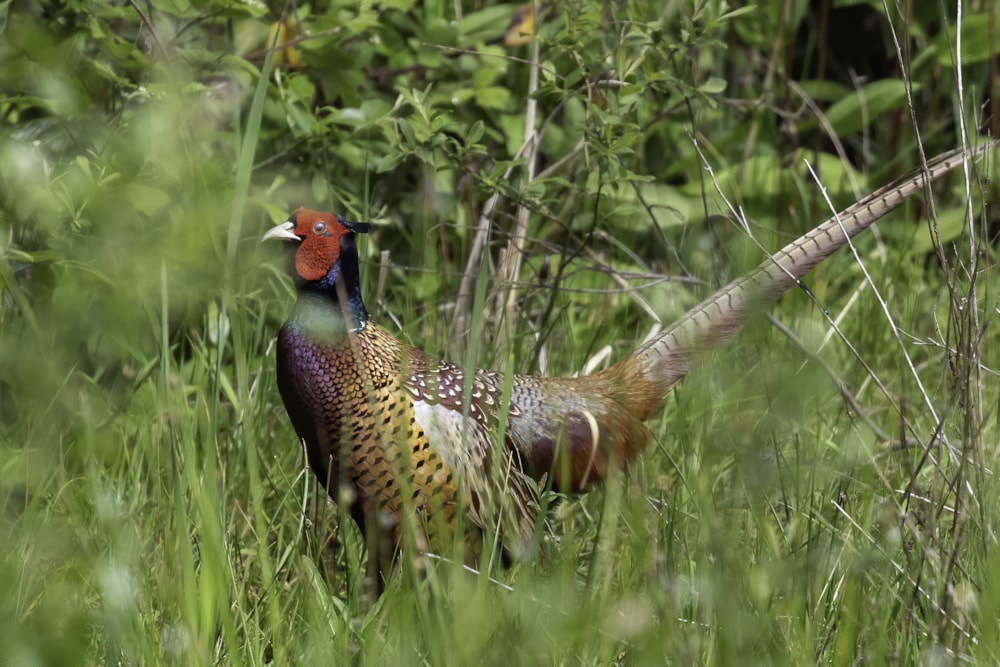 Tens of millions of Common Pheasants are released into the British countryside every year (David Miles).
The non-profit legal entity, run by Chris Packham CBE, Dr Ruth Tingay and Dr Mark Avery, first launched the case in summer last year. The organisation's legal team at Leigh Day solicitors wrote to DEFRA with the aim of forcing the government department to assess the impacts of non-native gamebirds on native wildlife.
DEFRA responded saying it would review the situation: "The way in which the release of gamebirds on or near protected sites (Special Protection Areas and Special Areas of Conservation) in England is managed will be reviewed following a proposed legal challenge. This will not result in any immediate changes for owners or occupiers of land."
However, no progress was made and so Wild Justice applied for a judicial review. Following scrutiny by the Hon Mr Justice Kerr, a High Court judge, it has been decided that there is a substantive case to answer, and that case should be made in court by the end of October 2020.
The three directors of Wild Justice said in a statement: "We have, after quite a long wait, got everything we could ask for at this stage.
"We may win in court, or we may not, but there is no doubt that there is a case to answer. If we were to be successful this would have big impacts on Pheasant and Red-legged Partridge shooting in 2021."
The case will be funded by donations from the public which were collected last year. The crowdfunder hit its target of £44,500 within just a few days of going live.
Wild Justice is represented by Carol Day and Tessa Gregory in this case; Carol commented: "DEFRA was prompted to launch a review into the release of gamebirds on protected sites following the threat of legal action by Wild Justice in 2019 and on the issue of proceedings sought to argue the case is academic and premature. In granting permission for judicial review and ordering a hearing before the end of October, the judge has clearly recognised the importance and urgency of this case, which will now be given a full and proper airing in court."