TV personality 'breaks down' over shot bird
464c050f-6572-4fe1-9430-e595b071c5cc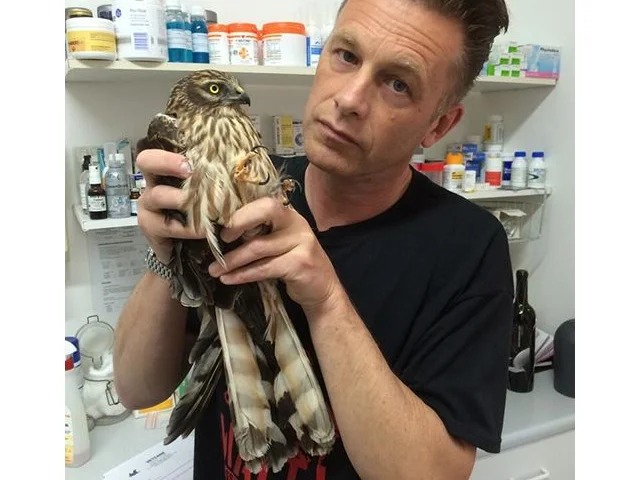 Birders are very aware of the scale of slaughter that takes place in Malta every spring, when the island's 10,500 hunters take part in the annual hunt – shooting many thousands of birds out of the sky.

Chris Packham has spent the last week in the country monitoring the massacre in an attempt to bring this awareness to the wider public; an attempt that seems to have worked, with the story appearing in newspapers such as The Guardian, The Sun, Malta Today and on the BBC, as well as in Birdwatch. No one who has viewed the films he has posted online every night or seen the harrowing photos he has tweeted could fail to be moved by what is happening there.

In his fourth video, it seemed to get too much for Chris himself as he was overcome with emotion at the illegal shooting of a Montagu's Harrier. The bird, a legally protected species, had been picked up by a member of the public and handed to Birdlife Malta, the charity that Chris is working alongside. The bird was too injured to be rehabilitated.

Chris held the harrier as it was given a lethal injection. He said: "In the UK these things are national treasures, here they are just targets or trophies. I'd been having my best views ever of this species in the morning and now I've just felt the life slip out of one. They are beautiful birds, stunning, it was all too much. I'm tired and we're all so sick of the slaughter here, it's some sort of bloody bird hell. Maybe I'm getting soft but I just couldn't help it, it was one of the saddest moments of my life."

Other birds found dead or dying include Common Swift, Little Bittern and European Turtle Dove.

Steve Micklewright, BirdLife Malta Executive Director said, "I am not surprised at Chris Packham's reaction to witnessing the euthanising of a beautiful Montagu's Harrier that had been shot by hunters. Every year, BirdLife Malta receives about 100 birds that have been injured and 95 per cent of those are euthanised because they cannot be treated and set free. Sadly, these are the lucky ones because many more injured birds die in agony or starve to death in the Maltese countryside after being shot by hunters."

You can view Chris's video diaries on BirdGuides, while an exclusive interview with the man himself will run in the June issue of Birdwatch, on sale 22 May. Visit Chris's website to find out what you can do to help.