Thousands of orchids stolen from German nature reserve
0e79ccc0-3dfd-47c4-a168-588b14db739e
Around 3,000 plants of several orchid species have been dug up and stolen in Germany's famous Taubergiessen Nature Reserve.
Scores of flowering Early Spider, Late Spider and Bumblebee Orchids were among those vandalised by the thieves over an area spanning several hectares of the reserve, which is situated along the River Rhine close to the French-German border, north of Freiburg.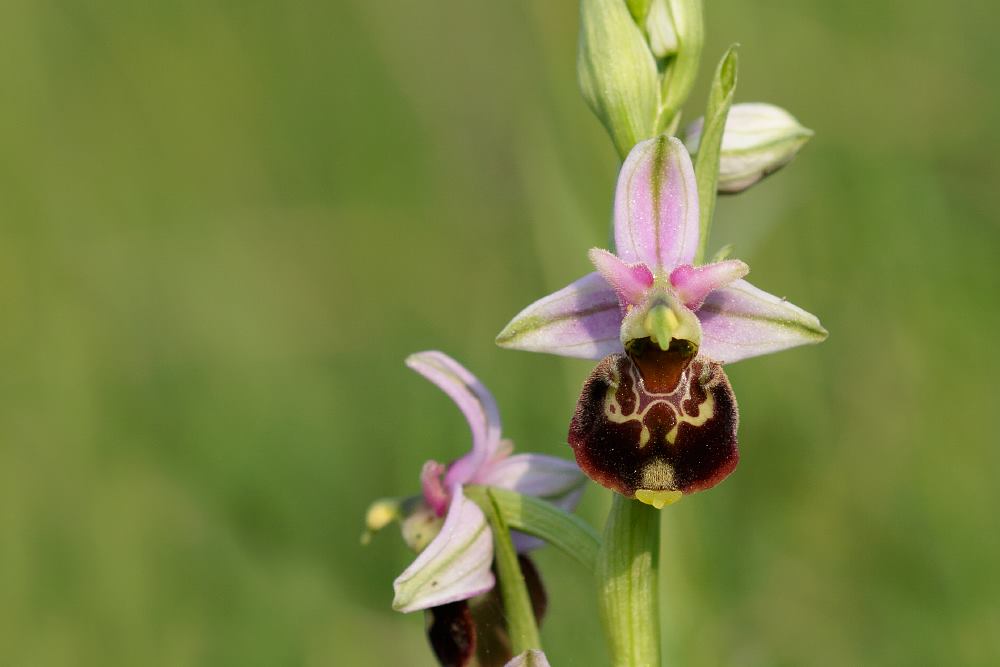 Late Spider Orchid was among the species targeted by thieves at Taubergiessen late week (Josh Jones / www.joshrjones.com).
Dietmar Keil, a local biologist who was heavily involved in ensuring Taubergiessen was designated as a nature reserve 40 years ago, commented: "It will take at least 50 years for affected varieties to recover to some extent – if they can be saved at all."
Local police, who are now patrolling the area to ensure the remaining flowers are not also stolen, are appealing for witnesses to what they described as an "unprecedented environmental crime", which took place at some point between 1 and 5 May.
Unfortunately, this incident is not the first to have taken place on site. In 2018, some of the reserve's few Lizard Orchids were dug up while, in 2017, a number of Pyramidal Orchids disappeared from the meadow. At the time, executives went along with the theory that the damage must have been cause by Wild Boar. However, that theory has now been thrown out the window, says Keil, who has offered a €5,000 reward for identifying the perpetrators.
The orchids are likely to have been stolen for sale on the internet, where considerable demand remains – some buyers are rumoured to pay in excess of €100 for a single plant – which makes them a lucrative target for criminals. Using this value, the police estimate around €250,000 worth of damage at Taubergiessen.
This latest incident highlights the precarious situation of orchids across Europe which, because of their beauty and desirability, are regularly targeted by criminals. The localities of some particularly rare species are routinely kept secret, while others are closely guarded by volunteers – sometimes round the clock – to safeguard them.