Third of Wales' birds are in decline
1aa40c8a-34dd-4932-a279-c772c78024bf
A major report has found that one in three species of bird is in significant decline in Wales. The State of Birds in Wales study found farmland and woodland species were especially vulnerable, with the researchers identifying loss of habitat and climate change while urging urgent conservation action.
Natural Resources Wales (NRW), who headed up the report, said the data provided "a real health check for scientists, conservationists and decision makers". The findings were achieved with the help of the British Trust for Ornithology (BTO), the Welsh Ornithological Society (WOS), and RSPB Cymru. Patrick Lindley, Senior Ornithologist at NRW, said: "When we look at conservation urgency, we've probably never seen the like of this before in terms of what we need to do. It's startling."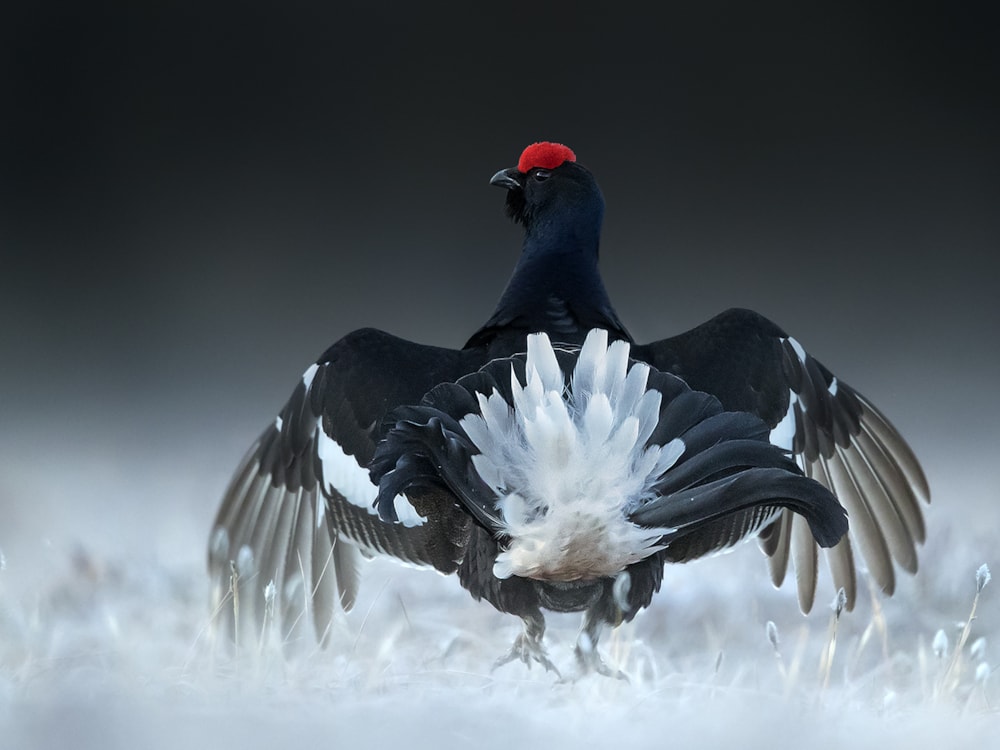 Black Grouse has declined by 68 per cent in Wales (Jamie MacArthur).
Notable declines in the report included the extinction of breeding populations of Common Nightingale, Corn Bunting and Eurasian Dotterel. Common Starling declined by a massive 72 per cent between 1995 and 2016. Many threatened species that rely on farmland and moor habitat have also seen numbers crash: Black Grouse declined by 68 per cent, Red Grouse by 45 per cent, Northern Lapwing 46 per cent and Eurasian Curlew 39 per cent.
Neil Lambert, Head of Conservation Management for RSPB Cymru said: "With 90 per cent of Wales farmed, agricultural practices have a huge impact on birds and other wildlife. Leaving the European Union provides a unique opportunity to develop new land management policies for Wales that will help farmers restore nature."
Seabirds were, for the most part, found to be managing better, bucking global trends somewhat, though Kittiwake and Black-headed Gull have declined by 35 per cent and 52 per cent respectively in recent decades. The report also highlighted Wales' global significance for Manx Shearwater – some 60 per cent of the world's breeding population nest off the coast of Pembrokeshire.
There were some success stories, but these were confined to reintroduced birds and species that have been given a helping hand. Red Kites increased by a staggering 386 per cent between 1986 and 1996, while Common Cranes bred in Wales again for the first time in 400 years in 2016 on the Gwent Levels.
Kelvin Jones, Development and Engagement Officer at BTO Wales, commented: "This is long term data that we can use to work out what is going wrong and take positive action to reverse some of these big declines."O
ther worrying statistics included a 39 per cent decline of Hen Harriers and a huge 73 per cent dip in numbers of wintering Black-tailed Godwits.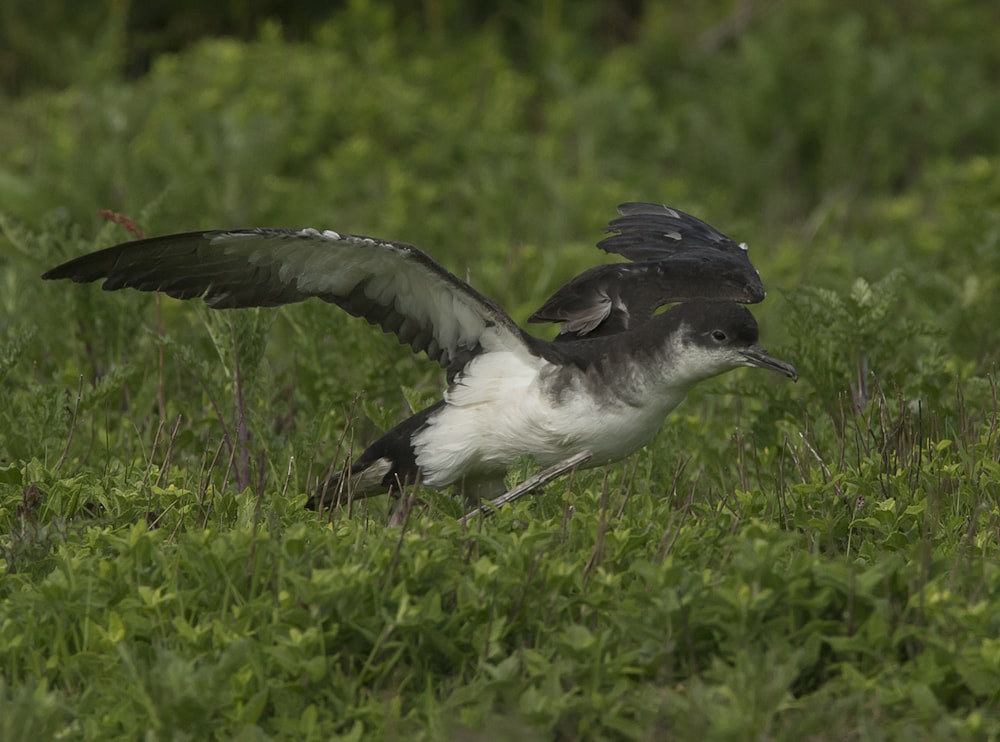 Nearly two-thirds of the world's population of Manx Shearwaters breed in Wales (Jamie MacArthur).