The end of Dwight the Twite?
74c8c157-bc8a-407d-8769-25686fef478b
It is with regret that we have to announce the possible death of the Birdwatch/BirdGuides sponsored Twite.
Named Dwight in poll by our readers, the bird was sponsored by the team earlier this year as part of the RSPB's English Twite Recovery Project (ETRP). The scheme is asking for support in the form of a £25 donation to sponsor a Twite.
Dwight was trapped and ringed as a juvenile at Dove Holes Quarry, Derbyshire, in August 2019. Its 'leg iron' details were ACB7481 Umber/Metal Cerise/Yellow. News of Dwight's disappearance first came to us via Twitter, when @JamieDunning tweeted: "It looks like the @BirdGuides sponsored Twite has been taken by a sparrowhawk, which has been haunting the few wintering birds in Derbyshire. No witnesses, but it's not looking good."
This was later confirmed by Mike Harris of the ETRP. He commented: "Our volunteer observers at Dove Holes have informed me that your bird was a regular visitor to the feeding station there and had become relatively tame. There is also a sparrowhawk that frequents the area and they saw it making a pass at your bird. It missed on that occasion but it hasn't been since so there is a possibility that the sparrowhawk got it, but this is by no means certain. The observers are keeping their eyes open for it."
Unfortunately, Dwight has not been seen since.
Content continues after advertisements
The team has been given a replacement bird. Twite No 20 was trapped on 18 September at Dove Holes; it weighed 13.1 g with a wing length of 76 mm. Its ring details are ACB7489 UM/CO. The bird was seen again on 27 November, with the observer reporting: "Just returned from Dove Holes Quarry and pleased to be able to report that Twite No 20 has been seen feeding along with two other birds that spent the summer in Snowdonia and overwintered in DHQ last year so hopefully this will happen again."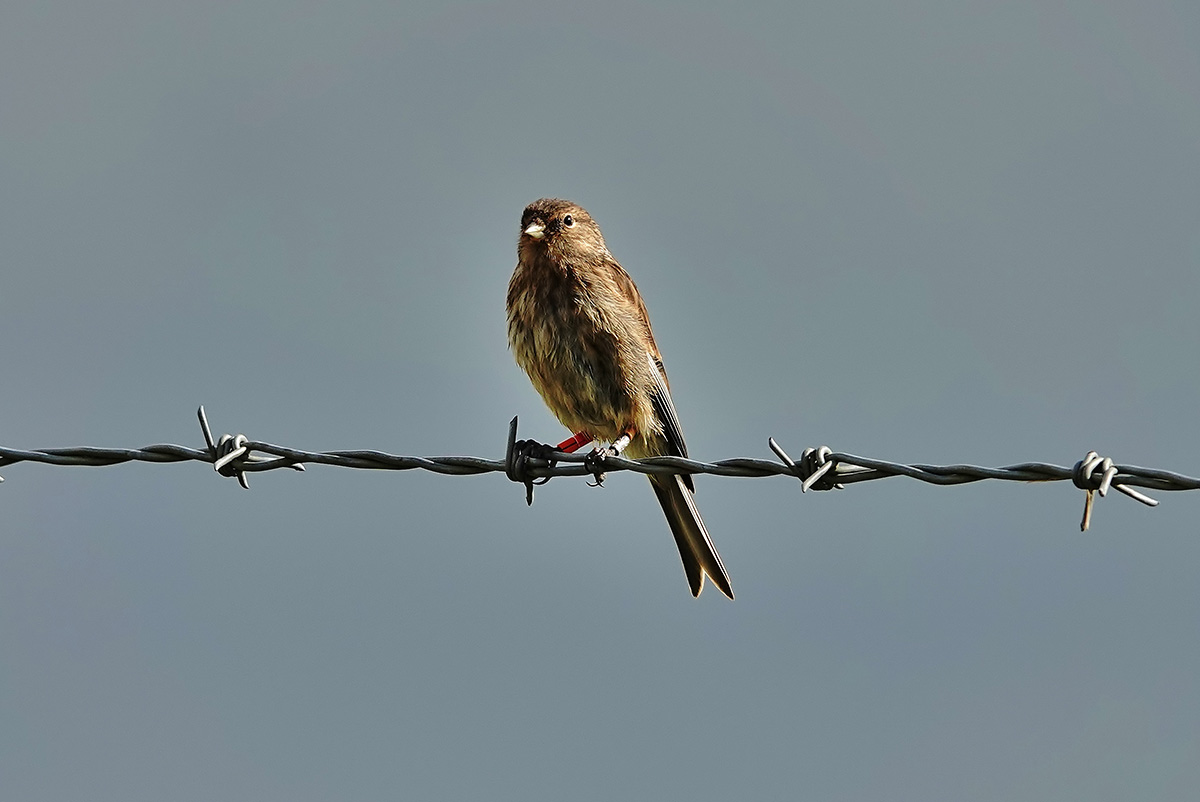 Twite No 20 was trapped and ringed at Dove Hole Quarry on 18 September.
Birdwatch Editor Rebecca Armstrong commented: "This highlights the difficulties these birds face, and why the English Twite Recovery Project is so important. A single bird taken by a sparrowhawk is fine when the population is strong, but when a species is struggling as Twite is then every individual makes a difference."
You can find out more about the project and how to sponsor your own Twite here.