Thames beluga delays tunnel creation
e67b2e7b-1b25-4ef9-921a-1c2f180e19e5
The long-staying Beluga Whale in the River Thames is holding up work on a £6-billion road tunnel, it has emerged.
Highways England planned on carrying out underground surveys as part of its plan to create a three-lane dual carriageway between Kent and Essex, but the continuing Arctic visitor has led officials to confirm that the time allocated for the studies has been extended.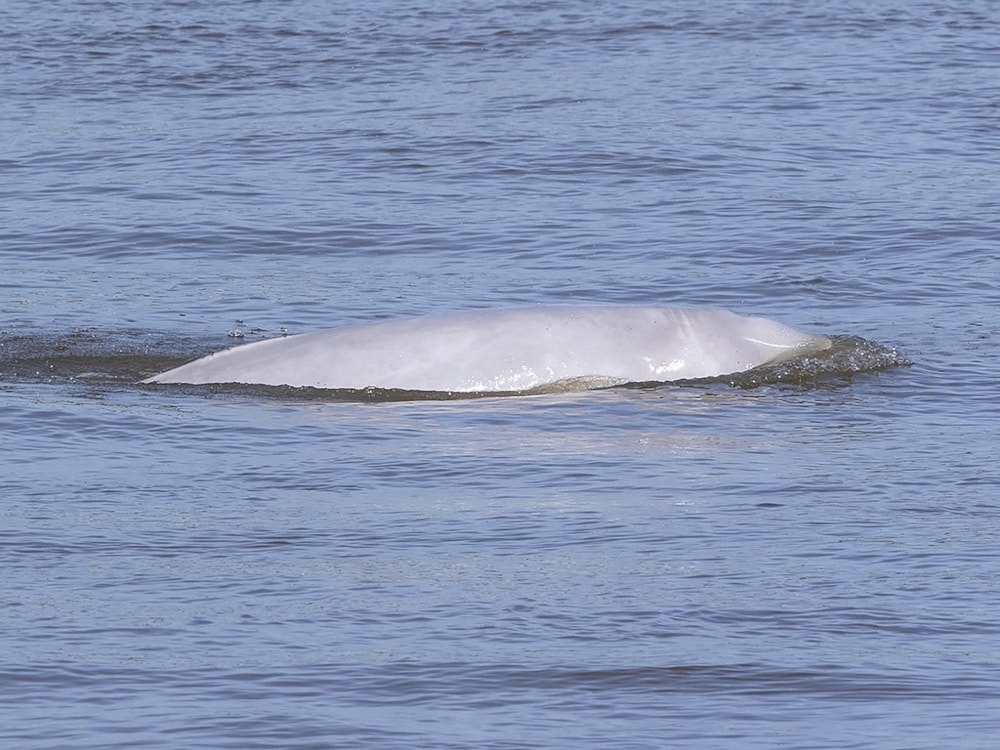 The Beluga Whale, present for nearly three months, has been nicknamed 'Benny' by some (Kevin Elsby).
Content continues after advertisements
First seen at the end of September off Coalhouse Fort, the beluga created a media frenzy and was well-twitched by naturalists and members of the public alike. A Highways England spokesman said: "The protection of wildlife and their habitats is an important priority for us.
"We phased our testing work to ensure we didn't disturb Benny [the beluga]. He is very unlikely to have any impact on main construction as the tunnel entrances will be a fair distance from the Thames itself."
Tim Jones, Project Director for the Lower Thames Crossing, added: "One of the biggest challenges is air quality and managing the impact on the local community. We even have a whale swimming across the Thames". The tunnel – the biggest single road upgrade since the completion of the M25 – requires a detailed development consent order to be prepared, with the environment considered in the plans.
The whale has surprised many by staying as long as it has; reports continue to emerge via Port of London Authority from the river east of Gravesend, Kent, more than 11 weeks since its initial discovery along the same stretch of river on 25 September, although no photos have been taken since October.