Surveys Reveal Raptor 'Super-Roost'
c415e418-adbb-47b9-ba26-eb675ae38276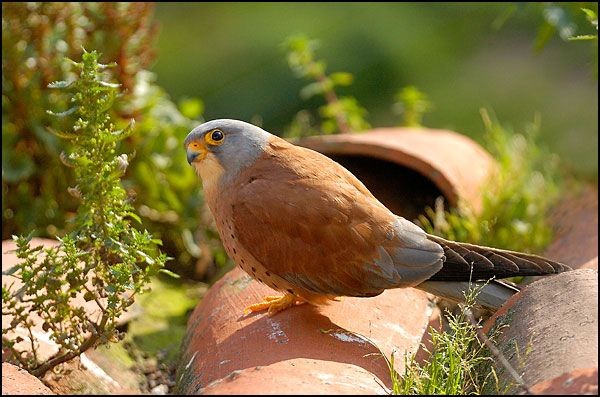 Lesser Kestrel: Lesser Kestrel has shown major population declines in large parts of its western Palearctic breeding range (photo: John Gardner).
Surveys in Senegal by LPO (BirdLife in France) have revealed a single roost containing over 28,600 Lesser Kestrel Falco naumanni and 16,000 African Swallow-tailed Kite Chelictinia riocourii - one of the largest bird of prey roosts ever found.
"One evening, I saw the passage of some 300 birds flying over," said Philippe Pilard of LPO, who discovered the site in January 2007. "The next evening I saw 1,300 falcons fly over. I therefore decided to follow them, which was only possible on foot."
"I first walked 10 kilometres - even crossing rivers by canoe - and finally found the Lesser Kestrel roost, along with the African Swallow-tailed Kites."
The existence of communal roosts during the non-breeding season -sometimes involving several thousand individuals - has been observed in a number of different countries including Senegal, Mali, Burkina Faso and Niger. However conservationists have described this enormous roost - altogether some 45,000 insectivorous raptors- as exceptional.
The numbers of roosting Lesser Kestrel at this site are thought to represent more than half of the known breeding populations of western Europe and northern Africa combined. The roost likely held individuals from Morocco, Spain, Portugal and France.
The finding is the culmination of seven years of research and many hours of observation in the field by LPO ornithologists, funded for the past year by La Fondation Nature et Découvertes.
During the course of the next few years, comprehensive surveys of the region are now being planned.
Lesser Kestrel is listed as Vulnerable by BirdLife. The species has undergone rapid declines in western Europe - equivalent to c.46% in each decade since 1950. As such, the species has been the subject of significant conservation efforts, particularly in its European breeding range.
LPO have used the discovery to highlight the importance of protecting wintering sites, as well as breeding sites, across the range of this migratory species.
"Although there have been a number of conservation efforts devoted to Lesser Kestrel in France and elsewhere in Europe, these efforts will be fruitless if nothing is put in place to protect its African wintering grounds." said Yvan Tariel, Head of Raptor Conservation at LPO
To find more similar stories, why not subscribe to BirdLife International's
World Birdwatch
magazine?