Spoonbills breed in Yorkshire for the first time
b75439bc-6dce-4883-9b00-2c7a8ed6af9d
One of Britain's rarest breeding birds, Spoonbill, has continued to expand its breeding range after a pair nested for the first time in West Yorkshire at Fairburn Ings RSPB.
Mostly found in southern and eastern Europe, Spoonbill hasn't nested regularly in Britain since the 1700s, but in recent years the species has returned to Britain in low numbers, slowly expanding its range north. It recently established a small colony in Norfolk at Holkham NNR, and flocks of up to 20 or so can now be regularly seen in southern England at times.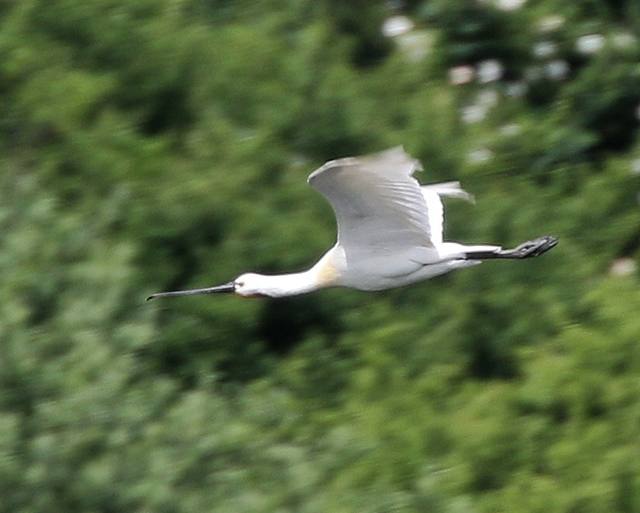 Spoonbill, Fairburn Ings RSPB, West Yorkshire (Photo: Mark Coates).
Darren Starkley, Senior Site Manager at RSPB Fairburn Ings, said: "To see the long spatulate bill and gangling legs of a Spoonbill in the UK is a magnificent sight, but to have a pair successfully nest at one our sites is extra special. We have occasional Spoonbill sightings at Fairburn Ings – some travelling from as far as The Netherlands and Spain – but none have successfully nested before, and never on an RSPB site. This is really down to the hard work of the staff and volunteers at Fairburn helping the species adapt to the changing environment."
As Spoonbills are so scarce and are a protected species in Britain, their breeding success at Fairburn Ings has been kept a secret until now.
Content continues after advertisements
The increase in activity on our shores has been linked to the drying out of the species' traditional nesting sites due to climate change, forcing the birds to look further afield for suitable places to breed. A similar scenario may have resulted in increased numbers and some of the first-ever breeding records of southern heron species and Black-winged Stilt, along with increasing numbers of Glossy Ibises in the country.
David Morris, Senior Reserves Ecologist at the RSPB, commented: "Spoonbill looks like something you'd see on safari in Africa or on a cruise of the Nile, not on the outskirts of Leeds. But these magnificent birds have made Yorkshire their home and we're absolutely delighted that the hard work at Fairburn Ings is paying off. We hope this is the start of a successful future for this bird in Britain."

Spoonbills build their nests using large twigs collected from the water's edge (Andrew Francis).