South-West approaches rat-free state
fb3a3dd0-3551-4756-9611-60f088588a45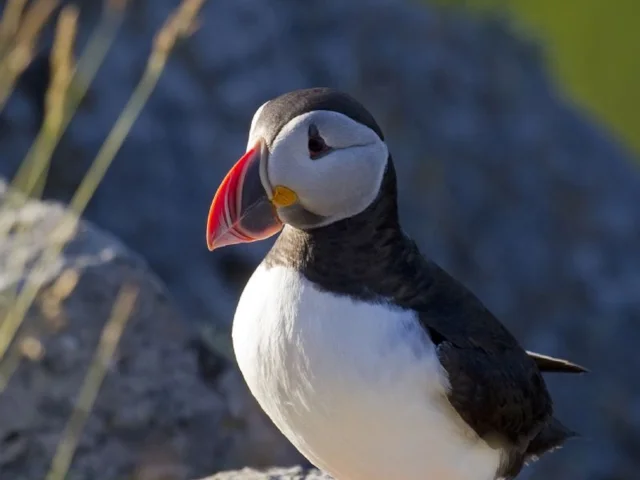 Rat removal on Lundy, Devon, a decade ago has resulted in a huge increase in Manx Shearwater numbers.
Conservationists reveal the amazing results of the Seabird Recovery Project on Lundy this week,l 10 years after the project began. They will now embark on a similar major project to eradicate the rats that threaten burrow-nesting seabirds on St Agnes and Gugh, Scilly.
Survey teams from the RSPB – with funding from The Landmark Trust, The National Trust and Natural England – returned to Lundy this spring, and found a 10-fold increase in Manx Shearwater numbers since the rat removal operation.
Helen Booker, RSPB Senior Conservation Officer in the South West said: "This is such an exciting result, better than we expected, and the rate of increase is an indication of just how important rat-free islands like Lundy are as breeding sites for seabirds. Within a generation, island seabird colonies in South-West England could be thriving and free from the threat of rats."
The Lundy Seabird Recovery Project was a partnership initiated in 2003 between English Nature (now Natural England), the RSPB, the National Trust and the Landmark Trust. The aim of the project was to recover the Manx Shearwater population, then at a very low level with around just 300 breeding pairs. There are now over 3,000 pairs.
Puffin numbers have also increased from five to 80 birds, while Common Guillemot, Razorbill and Shag have also seen substantial increases. Anecdotally, other species such as Pygmy Shrew and Northern Wheatear are also more numerous.
Derek Green, Lundy General Manager, said: "We are delighted with this result which is showing benefits for a range of species on the island, and shows just how much can be achieved. Lundy has been a wildlife haven for many years, although rats were always a problem we had to live with. Their removal has transformed the island for both wildlife and visitors alike, and we're watching with great anticipation and excitement as the cliffs and slopes of Lundy fill with the eerie calls of thousands of birds once again."
Dr. David J Bullock, Head of Nature Conservation for the National Trust, said "Once the rats had gone from Lundy, the number of pairs of shearwaters on Lundy went from 100s to 1,000s in matter of a few years, which is outstanding news. Such a rapid recovery is unlikely to have been due to 'home bred' birds. Shearwaters from other colonies must have settled to breed on the island. We do not know where these birds came from, but there is a massive shearwater colony on the islands off Pembrokeshire in Wales. So was Lundy repopulated in part by Welsh birds?"
The striking results from Lundy are an indication of what can be expected a couple of hundred miles to the south-west, as the Isles of Scilly Seabird Recovery Project gets underway this summer. This ambitious project also seeks to secure a legacy for similar seabirds and the Scilly Shrew.
The new scheme, the largest community-based island restoration project of its kind in the world, will provide a raft of benefits in the islands for the 25 years of the project's life, and beyond. It is managed by a coalition of groups including RSPB, Isles of Scilly Wildlife Trust, Natural England, Duchy of Cornwall, the Isles of Scilly Area of Outstanding Natural Beauty (AONB) partnership and a representative from the islands of St Agnes and Gugh, with support from the Isles of Scilly Bird Group.
The first phase lasts five years and represents a significant investment of time and money. The funding has come mainly from the EU LIFE+ fund for environmental work – a dedicated pot that makes up just a fraction of a percentage of the EU budget – and the Heritage Lottery. Alongside the removal work, the project will also work with residents and visitors to highlight the importance of the islands for seabirds.
Darren Mason, a volunteer with the Isles of Scilly Seabird Recovery Project, is already working alongside local businesses, telling people about the importance of seabirds, the threats they face and what we can do to help. "Our seabirds are amazing, long-lived birds but species like the Manx Shearwater and European Storm-petrel are particularly vulnerable as they nest in burrows and crevices where rats like to forage."
Content continues after advertisements