RSPB purchases key site on Ribble Estuary
f199dc3d-7d7b-407c-9c0f-cb31fc86b789
Following funding from Biffa Award, the RSPB has purchased Crossens Inner Marsh – an area of wet grassland on the Ribble Estuary – as an extension to its existing Marshside reserve in Southport. Crossens covers an area roughly the size of 30 football pitches, with some £464,000 funding from Biffa Award enabling the land purchase and future management.
Crossens Inner Marsh hosts a range of wintering species typically associated with wet grassland, including Pink-footed Goose, Eurasian Wigeon, Black-tailed Godwit and European Golden Plover. As well as covering the purchase of the site, the funding will also be used for major improvements to the marsh, assisting breeding species such as Northern Lapwing and Common Redshank, as well as Brown Hares.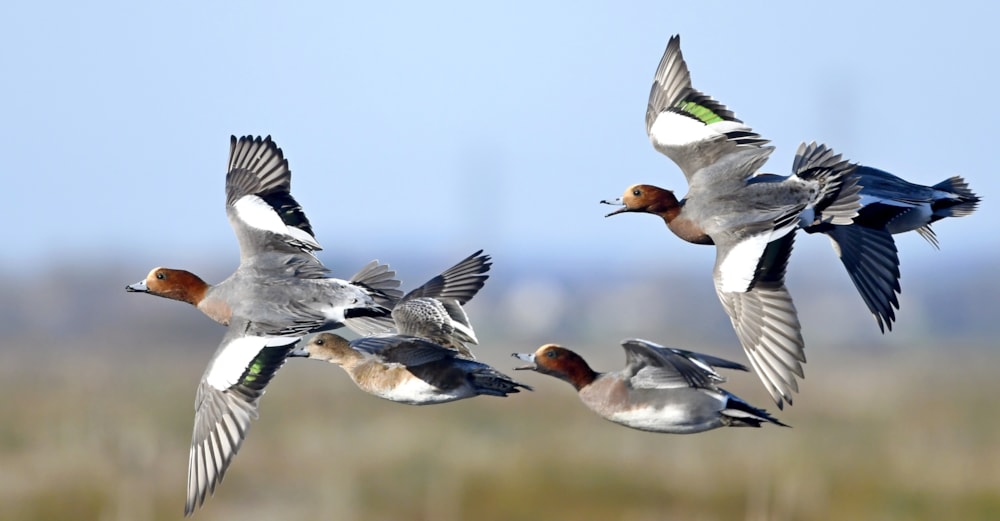 Eurasian Wigeon is a numerous wintering species at Crossens Inner Marsh (Carl Bovis).
The habitat works, which will take place after the breeding season this summer, will also improve the control of water levels on the reserve helping to prevent prolonged flooding of the rare coastal grassland. Much of the wider Ribble Estuary is managed as England's third largest NNR and is one of the 10 most important wetlands in the UK.
Tony Baker, Site Manager for the RSPB Ribble Reserves, said: "Purchasing Crossens Inner Marsh is the final piece of the jigsaw for us, not only as an extension to our well known Marshside reserve, but also in the completion of the Ribble Estuary National Nature Reserve (NNR). We're working in partnership here with Natural England who oversee England's NNRs, which enables us to do more for nature by creating opportunities for bigger, better and more joined-up management of these vital wild spaces.
"Our new site at Crossens Inner Marsh, and indeed the whole of the Ribble Estuary NNR, is home to a range of incredible creatures that thrive in this harsh environment. In addition to sheltering birds and mammals from human disturbance, the site is stuffed with mini-beasts, which provide a feast for wetland birds. The marsh also benefits people, by reducing the flood risk from the sea to homes and businesses.
"Sadly, much of the coastal grassland in this country has been lost to human developments and it is further threatened by rising sea levels caused by climate change, making this place crucial to protect. We're so thankful to Biffa Award for the funding that has allowed us to purchase and improve Crossens Inner Marsh for nature and for people."