Police initiative to prevent illegal raptor persecution goes national
8f9c62de-376e-4331-a7ad-f22d20f34ade
A police scheme, anticipated to help stop illegal raptor persecution, has been launched nationally this week. Operation Owl aims to raise awareness of raptor persecution and encourage the public to be vigilant for signs of this criminal activity, while increasing police surveillance checks on known hot-spots in order to disrupt offender activity.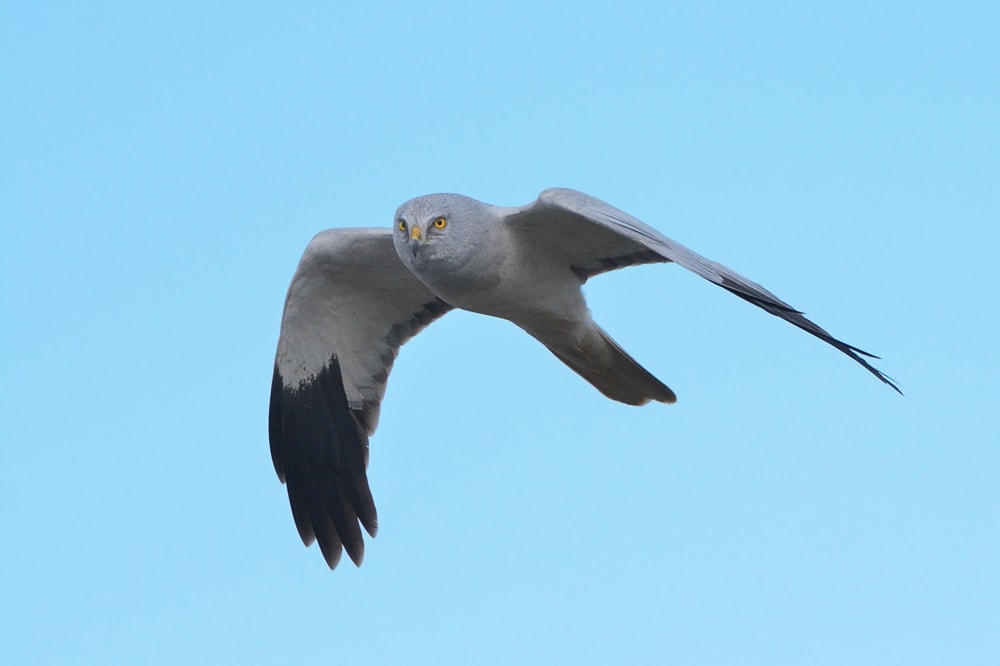 North Yorkshire, where the idea of Operation Owl was first conceived, is a notorious raptor killing zone, with Hen Harriers often the victims (Tom Wallis).
North Yorkshire suffers from the highest level of illegal raptor persecution in the country and Operation Owl was initially created in the county in February 2018. The partnership – between the police, the RSPB and RSPCA, together with the North York Moors and Yorkshire Dales National Parks – has now been rolled out on a national level as of Monday 10 June.
A new website will provide access to detailed information and resources to support the public in being vigilant for signs of raptor persecution and reporting anything incidents of concern. Inspector Kevin Kelly, North Yorkshire Police's operational lead for wildlife crime, said: "Today is a proud milestone for North Yorkshire Police as Operation Owl goes national.
"I'm amazed by the commitment and enthusiasm of our staff really driving what's important to our public and making a measurable difference. In countless statements I have said that partnership working is key to success, this shows what can be achieved if you really believe in the work you do."
Find out more about Operation Owl here.