Northern Saw-whet Owl rescued from New York Christmas tree
f622a24e-518d-44ac-9054-672fb16461a8
A Northern Saw-whet Owl is recovering at a wildlife refuge in New York state after it was discovered clinging to the Rockefeller Center Christmas tree.
The tree, a 23-m Norway spruce weighing 11 tonnes, was cut down near Oneonta, in upstate New York, before being transported 275 km south to Manhattan. The tree is put in place and then decorated over several weeks before being lit for the public in early December. The owl was discovered by a worker who helped to transport and secure the tree at New York City's Rockefeller Center, and whose wife called the nearby Ravensbeard Wildlife Center.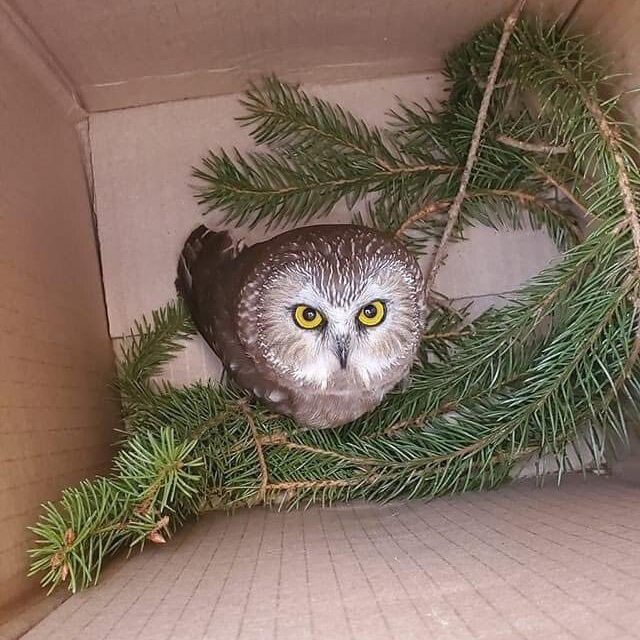 The Northern Saw-whet Owl was trucked 275 km across New York State to the famous New York City landmark (Ravensbeard Wildlife Center).
Christened 'Rockefeller', it was found dehydrated and hungry, but otherwise unharmed, said Ellen Kalish, director and founder of Ravensbeard Wildlife Center. Once dropped off, the team began providing it fluids and "all the mice he will eat" – it was unlikely to have eaten at all during its three-day road trip, and was fortunate not to have been crushed as the tree was compacted for transport.
The bird, an adult male, was scheduled to be released back into the wild over the weekend. The center said a return trip to Oneonta would likely be too traumatic to the bird and instead plan to release it on facility grounds in the town of Saugerties, New York.
Northern Saw-whet Owl is the smallest owl species in eastern North America, typically spanning no more than 17-21 cm in length. Some migrate south during the winter months, while others don't migrate at all. Strictly nocturnal, they typically diet on deer mice, shrews, voles, young squirrels, small birds, and large insects. One of the commonest owls across North American forests, there are approximately two million individuals across the US.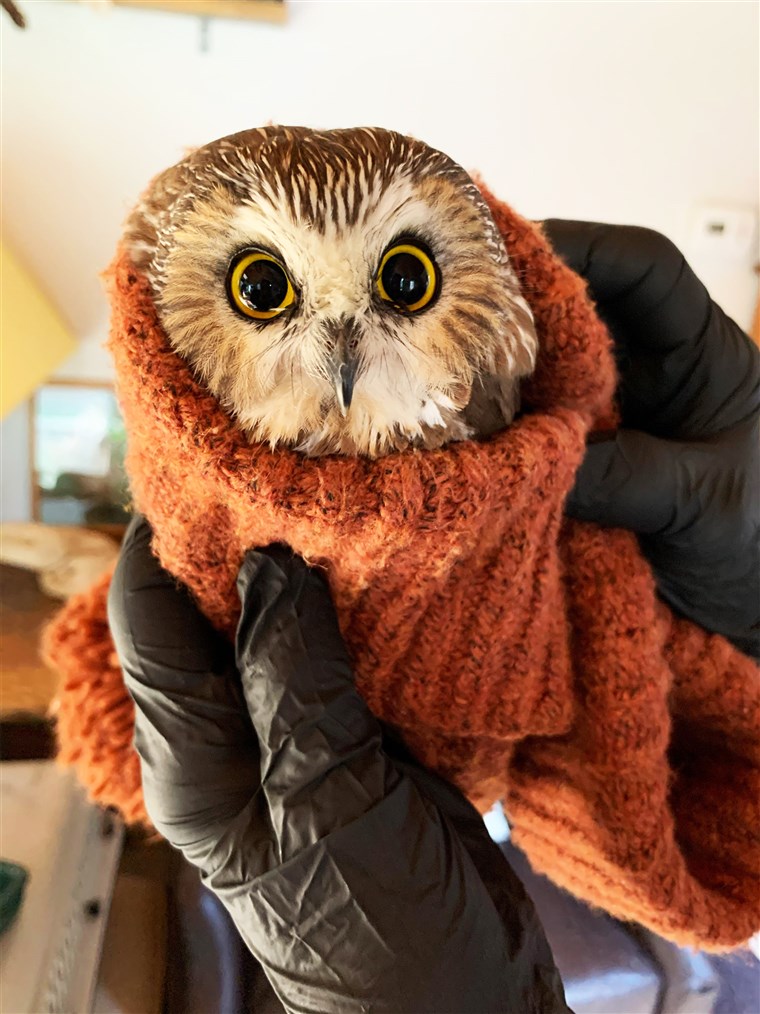 'Rockefeller' is scheduled to be released back into the wild over the weekend (Ravensbeard Wildlife Center).