New platform cleared for Welsh ospreys after chainsaw attack
b2f03919-fa03-455a-9ab9-c7fe798e74b3
Conservationists hope that a pair of Western Ospreys will remain to breed at a North Walian reservoir this summer, despite their chosen platform cut down with a chainsaw last week.
A decoy egg has also been placed on the nest as the female had laid an egg a day before the attack at Llyn Brenig, which borders Conwy and Denbighshire. CCTV cameras recorded the moment the platform was cut down and North Wales Police branded it a "disgusting act".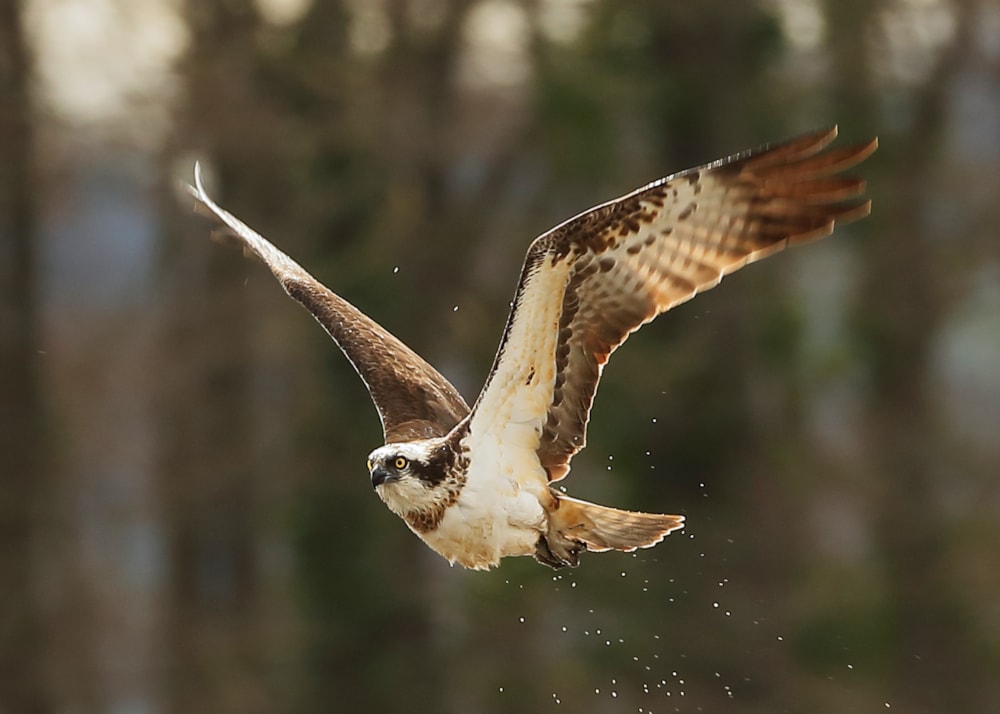 It is hoped the pair of Western Ospreys at Llyn Brenig will be lured back to a new nest site (Mike Trew).
In a tweet, Rob Taylor, rural crime team manager for North Wales Police, said the force was "pulling the stops out to try and catch the person or persons responsible for this".
"The whole team are absolutely devastated by it and I'm sure the whole community are as well," he added. "Believe me, they will receive the full force of the law."
Content continues after advertisements
There are five pairs of ospreys in Wales and the birds and their eggs are protected under the Wildlife & Countryside Act, which makes it an offence to interfere with them or their nest.
Brenig Osprey Project, a partnership with Welsh Water and North Wales Wildlife Trust, thanked the public for support following the attack on Friday night. In a Facebook post, it said its "priority has been to protect the birds" and, on Saturday, it had cleared another platform the ospreys had been "scouting out" and had added the decoy egg.
The Trust added: "Our hope is that they will relocate to it within days. The female may well even be ready to lay, and we think we've given her a good option."