New kiwi population discovered in New Zealand
fd8261bc-4750-467a-94a8-37100014ffe7
A new population of our New Zealand's most endangered kiwi has been found on a remote plateau in South Westland, in the country's South Island.
The discovery of a small and isolated group of the australis subspecies of Southern Brown Kiwi, known colloquially as Haast Tokoeka, has come as a welcome surprise to authorities, who say it is a vital boost for their conservation efforts.
Haast Tokoeka has an estimated wild population of fewer than 500 birds, meaning that the discovery of a new community is of great significance. The exact number of birds in the new population is unknown but is thought to contain at least 16 individuals, increasing the known total by up to 5 per cent. Haast Tokoeka was previously known only to inhabit a steep, mountainous area some 20-30 km to the east, so the discovery of this isolated group of kiwis was unexpected.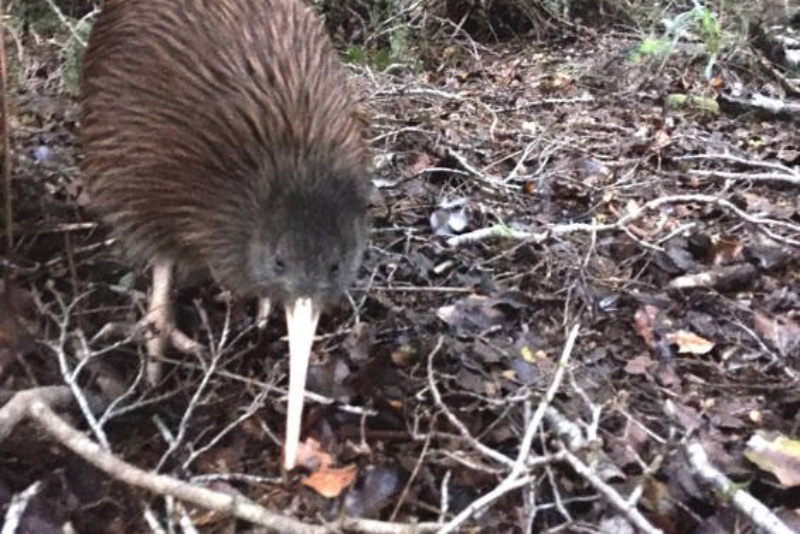 A Southern Brown Kiwi from the Haast Range, known locally as Haast Tokoeka (DOC).
The birds were found by New Zealand Department of Conservation (DOC) rangers in early April, after one ranger had heard what sounded like a kiwi on a sound recording taken in the area several years ago.
As a result of this evidence, an expedition was launched. A team of four rangers visited the area and played kiwi calls at night, and quickly received a response. They found three individual kiwis on the first night, with a further two the following night. A second visit to the area found a sixth. All were fitted with radio transmitters.
Curiously, the birds were found on a plateau with acidic soil and low vegetation – a habitat notably different to that in their previously known distribution in the Haast Range. DNA testing has suggested that the birds are genetically distinct to the main population, assuring the species of much-needed genetic diversity.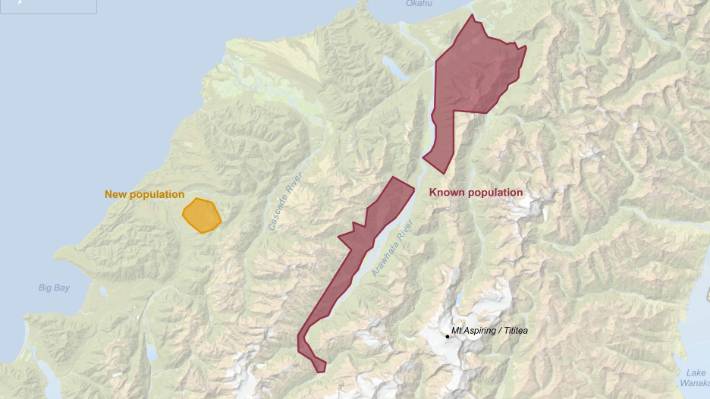 A map showing the isolated new population of Haast Tokoeka (DOC).
Conservation Minister Eugenie Sage said: "It's really exciting news, and I was just delighted to speak to the staff that had been involved in the monitoring and then doing the reconnaissance out to Junction Hill.
"It's hard work in the field ... it highlights how much we still have to discover in areas like South Westland and Fiordland, which are obviously quite remote and where DOC has been improving the scale of its monitoring in recent years."
Haast Tokoeka is one of three subspecies of Southern Brown Kiwi, itself one of five kiwi species. It has a conservation status of nationally critical, one level below extinction. Further acoustic monitoring is now likely be undertaken to see if any more kiwis can be found in the area.