Massive Common Scoter movement takes place
36127746-20a8-4473-998a-63d2acba14da
A huge overland passage of Common Scoter occurred overnight on 1-2 April 2020, with the epicentre of this thrilling movement situated in the northern half of England.
While this event is an annual phenomenon, albeit varying in date and intensity each year depending on prevailing weather conditions and other factors, the number of reports received overnight perhaps unrivals anything seen before in UK birding history. At least 60 sites, the vast majority in Lancashire, Yorkshire and Northumberland, logged the species, with some localities reporting that multiple flocks were passing over on a near-constant basis for extended periods of time during the night.
The geographical distribution of records during the night suggests that the vast majority of birds were moving between the northern Irish Sea and North Sea coast of northern England; with two clear 'flyways' emerging: the first, perhaps involving birds that had wintered off the North Wales coast, moving inland over the Mersey and Wirral area, cutting across the Peak District to the Humber and out to sea over Spurn; the second, involving birds using the Solway Firth to cross into Northumberland before reaching the coast. A third route between the Severn Estuary and The Wash is apparent, but nonetheless significantly less pronounced due to the much lighter scattering of records from the southern half of England.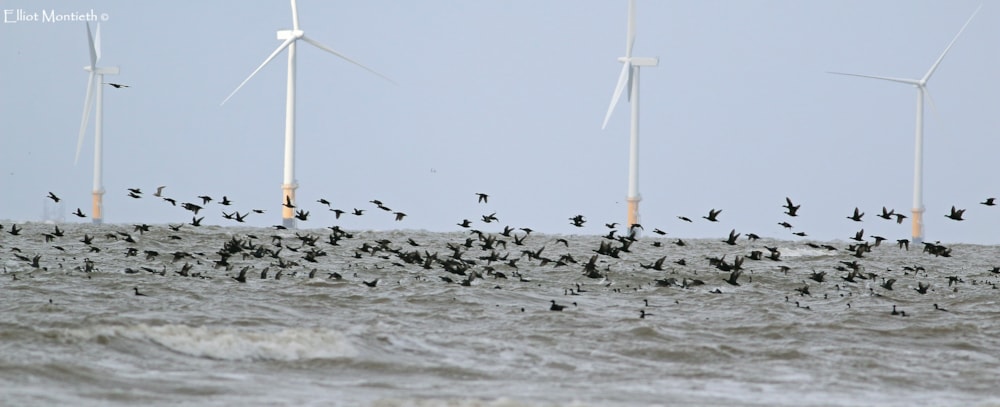 Many thousands of Common Scoter winter in the Irish Sea off the coasts of North Wales and north-west England (Elliot Montieth).
It first became apparent that a large movement was underway shortly after darkness fell. Typically, birds leave the west coast at dusk and quickly begin moving east over land, and this was reflected in the 'live' observations. The first report received of the evening was at 8.54 pm from Maghull, a short distance inland from Crosby, Lancs. Then, at 9.15 pm, Blackburn-based birder Bill Aspin took to Twitter to say "Common Scoter are pouring east over my house in Feniscowles. Almost continuous, clearly audible calls to the ear for past 20 minutes!" Scoter were also already at the western edge of the Peak District in Derbyshire by 9.15 pm, according to Hadfield resident Alex Lees.
By 10 pm reports were already beginning to filter out of Yorkshire, with the first flocks appearing overhead in Northumberland shortly after this. Numbers were seemingly peaking in both counties between 11 pm and midnight. Spurn-based birder Jacob Spinks reported spectacular numbers overhead there from 10.30 pm onwards, with 34 flocks and at least 2,870 calls at the famous migration hot-spot by 11.40 pm. Meanwhile, multiple flocks were still moving over Stalybridge, Greater Manchester, well into the early hours of 2 April, suggesting a protracted departure from the Irish Sea that lasted for several hours.
While it's impossible to put an accurate figure on just how many birds were involved, many thousands of scoter must have seized the opportunity presented by the night's calm weather conditions to commence spring migration towards their Arctic breeding grounds. Reports are still appearing as birders find time to check their sound-recording equipment throughout the day, and no doubt the final total of records will swell yet further.
Content continues after advertisements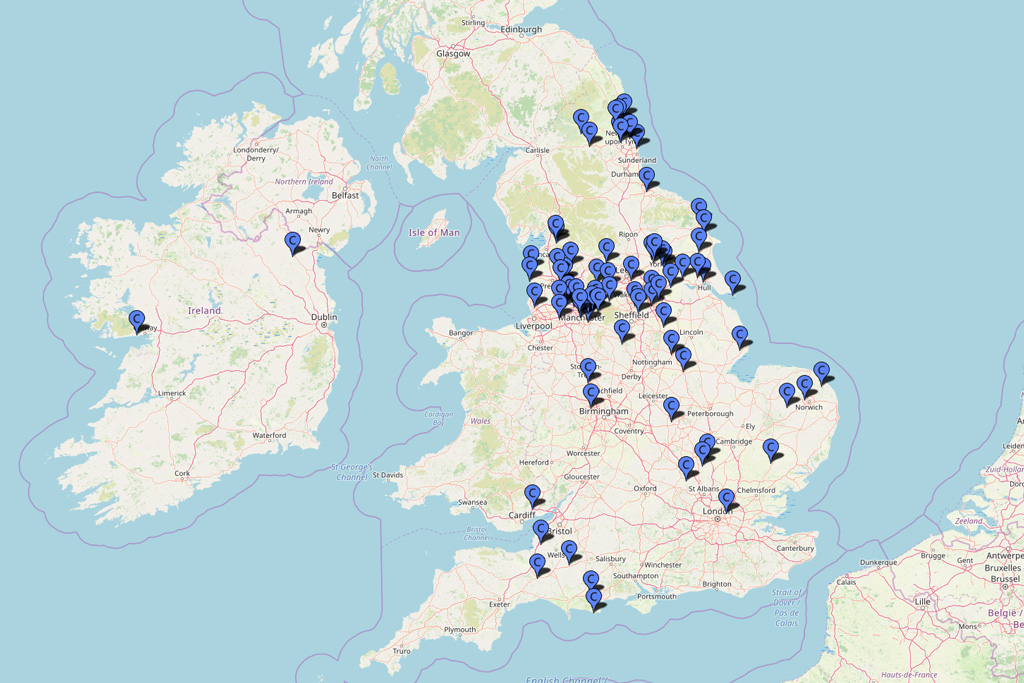 Map of Common Scoter records on 1-2 April 2020, showing a stong passage in particular between the Mersey and Humber estuaries, although with scattered records from Northumberland as well as between the Severn Estuary and The Wash. No records were received from Scotland (BirdGuides.com data).
There is little doubt that the current UK-wide lockdown scenario has contributed to the spectacular results seen, with many housebound birders refocusing their spring birding efforts on recording migration over their homes and gardens. The rise of noc-migging has too played a significant part in the recent upturn of records, with this pastime being taken up at an unprecedented rate since the lockdown was enforced, as birders rush to buy nocturnal sound recording equipment and start uncovering what's passing over them in the hours of darkness. Amazingly, Common Scoter was so widely mentioned on social media overnight that it even briefly started trending on Twitter.
Update: 3 April
Overnight on 2-3 April, another major overland passage of Common Scoter occurred. In contrast to the previous night, it was evident that many more birds were crossing southern England between the Severn and Thames estuaries, with many records from the Home Counties and even over London suburbs, some involving multiple flocks. However, there were fewer records from northern England than the previous night, even if it was apparent that many were still passing. Once again, many birders enjoyed house or garden ticks as scoter moved overhead.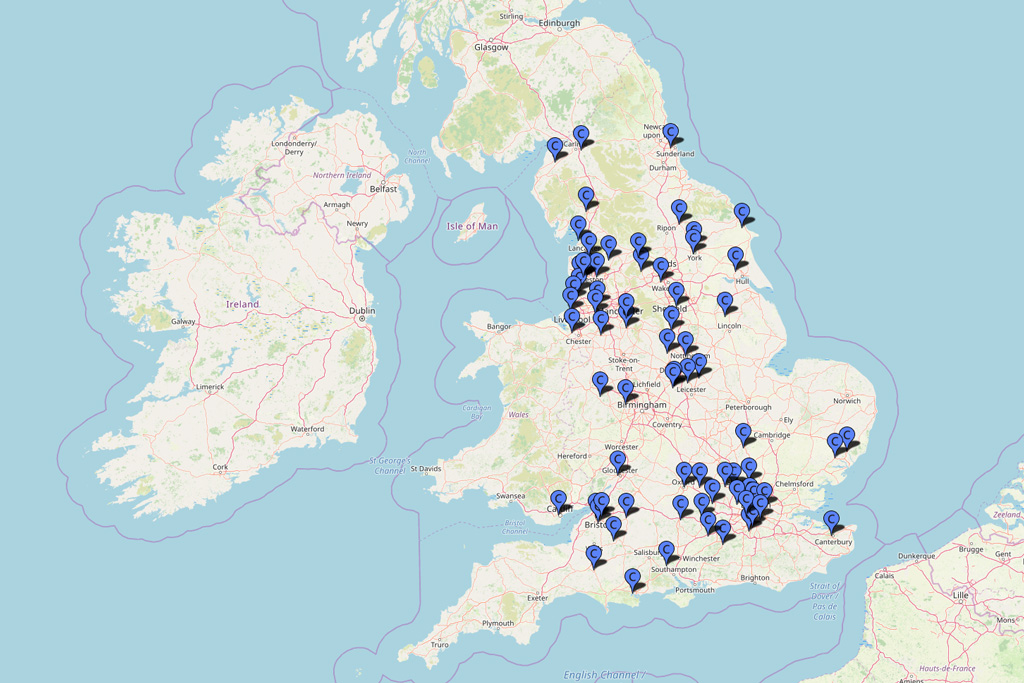 Map of Common Scoter records during the night of 2-3 April 2020. Note considerably more records from the Greater London area (BirdGuides.com data).
While it's unlikely that such an intense passage will occur again this spring, flocks can nonetheless still be expected as April progresses. If you have any recording equipment, noc-migging for scoter and other night-flying migrants is a great way to diversify your home birding and add species to your garden list. You can read a general introduction to noc-migging here, while also learn about the calls of Common Scoter and other regularly encountered nocturnally migrating species here.

When faced with adverse weather conditions, migrant groups of Common Scoter will often drop in at inland waterbodies in both spring and late summer/autumn (Robin Brace).