Mass poisoning of Wedge-tailed Eagles in Australia
8d800071-47e7-4396-af68-6bc218a1386a
Hundreds of birds, including protected Wedge-tailed Eagles, have been found dead in a suspected poisoning in eastern Victoria, Australia.
A spokesman for Australia's Department of Environment, Land, Water and Planning (DELWP) said its "authorised officers, in conjunction with other agencies, are investigating the death of a large number of Wedge-tailed Eagles and a further four protected bird species on farmland in East Gippsland."
Reports circulating say that a farmer in the area, who did not want to be named, has suggested that up to 400 eagles may have perished, with hundreds of other native animals found dead on the property at Tubbut, near the New South Wales border, in May.

There are fears that Wedge-tailed Eagles are being targeted by some farmers, including this bird found dead near Limestone, Victoria (DELWP).
Wedge-tailed Eagles are Australia's largest bird of prey. They are controversial for some farmers, who believe they kill newborn lambs. However, conservationists are quick to highlight the important role which eagles play in the ecosystem as default scavengers, consuming dead animals that would otherwise by left rotting in fields. Nevertheless, they are often targeted by disgruntled farmers.
East Gippsland wildlife carer Rena Gaborov told ABC news that she first realised someone was trying to kill eagles when she saw one with an animal trap attached to its leg. "People had set these on their fence posts for eagles, and this eagle had got caught in one," she said.
Wedge-tailed Eagles are protected under Australia's Wildlife Act 1975 and deliberately killing them carries a maximum penalty of AUS $7,928.50, and or up to six months imprisonment, and an additional penalty of AUS $792.85 for each bird destroyed. The DELWP spokesman said the department was taking the matter "very seriously" and that "no charges have been laid but investigations are ongoing."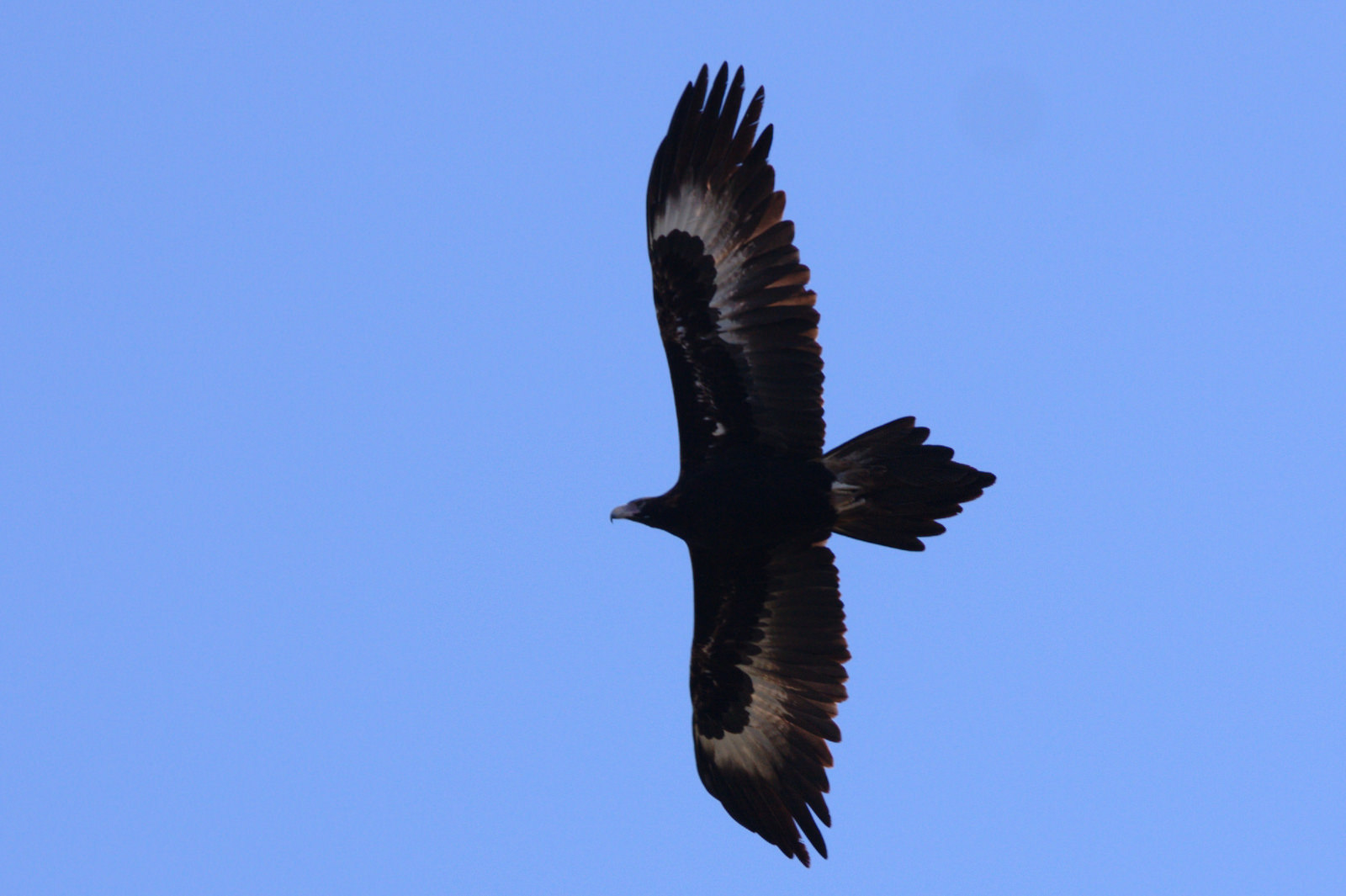 Wedge-tailed Eagles are impressive raptors, although they largely feed on carrion (lostandcold via Flickr).