Magic mammal moments
24c99231-2c6b-4306-b673-8c27f159836d
Capturing extraordinary behaviour of Britain's mammals was just one of the criteria the judges were looking for when examining entries to The Mammal Society Mammal Photographer of the Year competition. Marina Pacheco is The Mammal Society's chief executive. Commenting on the high standard of the competition entries, she said: "Compared with birds or even insects, mammals can be difficult even to see, let alone photograph. So, we knew that inviting photographers to capture mammals' unusual behaviour was going to be a tall order. However, we were stunned by the 370 submissions. Our entrants have not only captured the essence of British mammals, but from deer to dolphins and Red Deer to rats, they've also captured the sheer diversity too."
Often feared and shunned, the Brown Rat is perhaps an unlikely photographic model. However, Roy Rimmer, of Wigan, Greater Manchester, defied public misconceptions and used technical excellence to freeze the motion of a jumping rat. Wildlife photographer Kate MacRae was one of the judges. She said: "This image quite literally leapt out at me when I first saw it. Often misunderstood and unfairly depicted, I loved the unique energy in this capture."

First place: Brown Rat (Roy Rimmer).
Staying with a 'mammals around us' theme, Julie Milne, from southeast England, won judges' hearts with an image of a Red Fox licking a window. Marina Pacheco added: "Foxes have hit the headlines recently for all the wrong reasons. However, this image helps to challenge misconceptions and shows an engaging side to the distant cousin of man's best friend."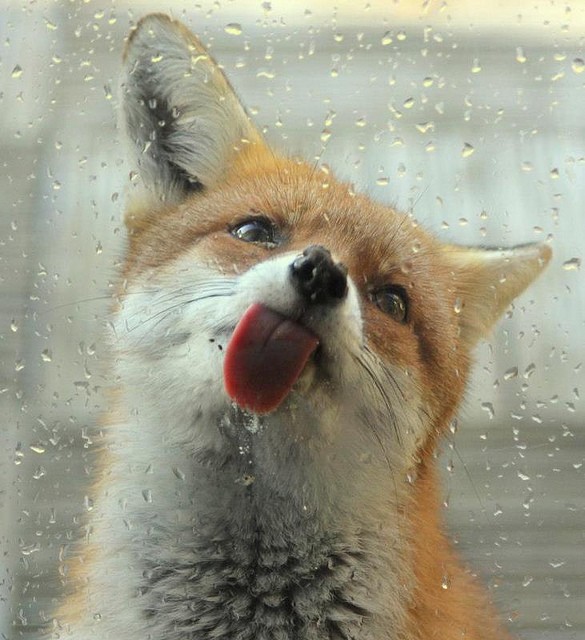 Second place: Red Fox (Julie Milne).
The third prize winner was Gary Cox, with a photo of a Wood Mouse with a blackberry, which judges said showed a common mammal, often overlooked and under-appreciated, in an extraordinary way.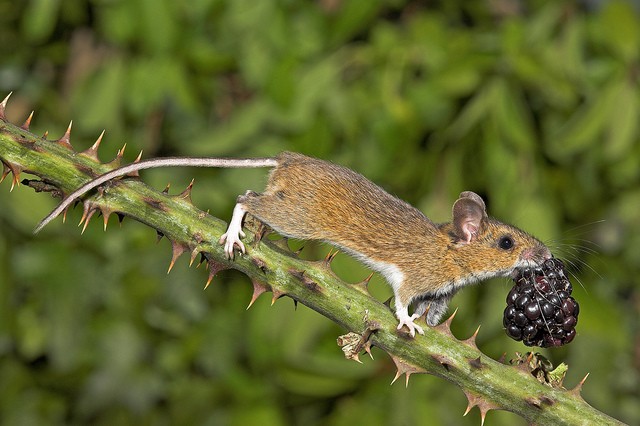 Third place: Wood Mouse with blackberry (Gary Cox).
The under-18 category attracted some fantastic winning entries. Alex Berryman of Fleet, Hampshire, turned to one of the UK's most threatened mammals for inspiration by capturing a technically excellent shot of a Water Vole, while Alessandro Oggioni of Monza, Italy, froze the movement when two dolphins leapt out of the water off the coast of Inverness.

Water Vole (Alex Berryman).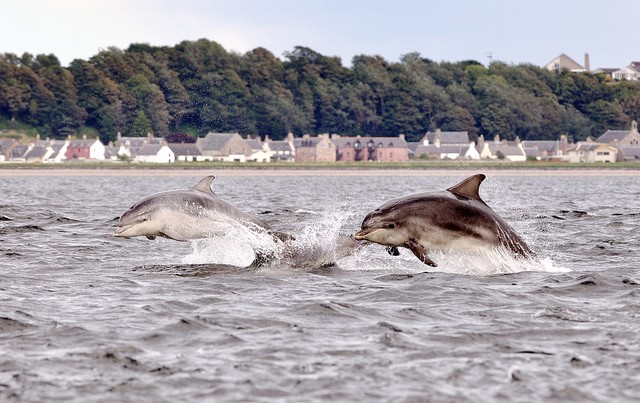 Under-18 winner: Bottle-nosed Dolphin (Alessandro Oggioni).
The stunningly atmospheric image of a Roe Buck at dawn by Becky Cartwright of Cannock, Staffordshire, was the winning entry from the Mammal Society's membership.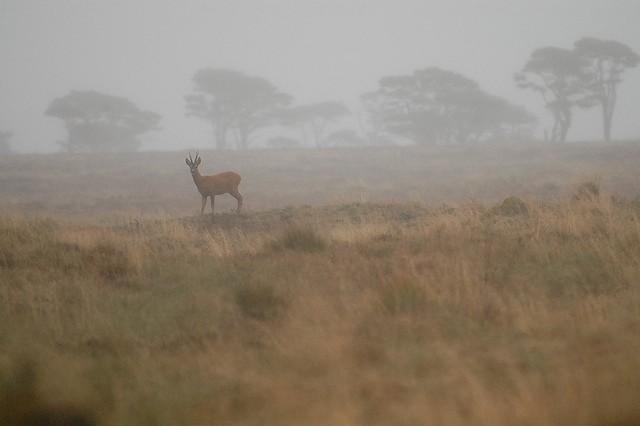 Members' Choice winner: Roe Deer (Becky Cartwright).
As a collection, the entrants from this year remind us to appreciate even the most common of species, as well as iconic mammals such as Red Squirrel and European Hedgehog, and encourage us to look at our mammals with a renewed sense of respect and admiration. The first prize is a top-of-the-range Spypoint HD10 Wildlife Camera worth £250. A Cooley Wildlife Photography day, in Ireland, including two nights bed and breakfast, worth £150, will be awarded to the runner-up. The third-place winner will receive £30 Wildlife Watching Supplies gift voucher, while the under-18 category winners will each receive a pair of Bushnell 8×21 binoculars worth £30. The membership winner will receive a Bushnell TrophyCam remote camera worth £250.