Hope for Orange-bellied Parrot as numbers hit 15-year high
f8a37982-3daf-4c7a-abb7-3c9c1816a934
Conservationists are increasingly optimistic for the future of Orange-bellied Parrot, after its numbers hit a 15-year high.
A total of 70 individuals had returned to the sole breeding location at Melaleuca in south-west Tasmania by mid-December 2021.
To put this into perspective, the size of the wild population of adult Orange-bellied Parrots five years ago was just 17 birds, including only four females. Ten years ago, there were only 22 adults in existence.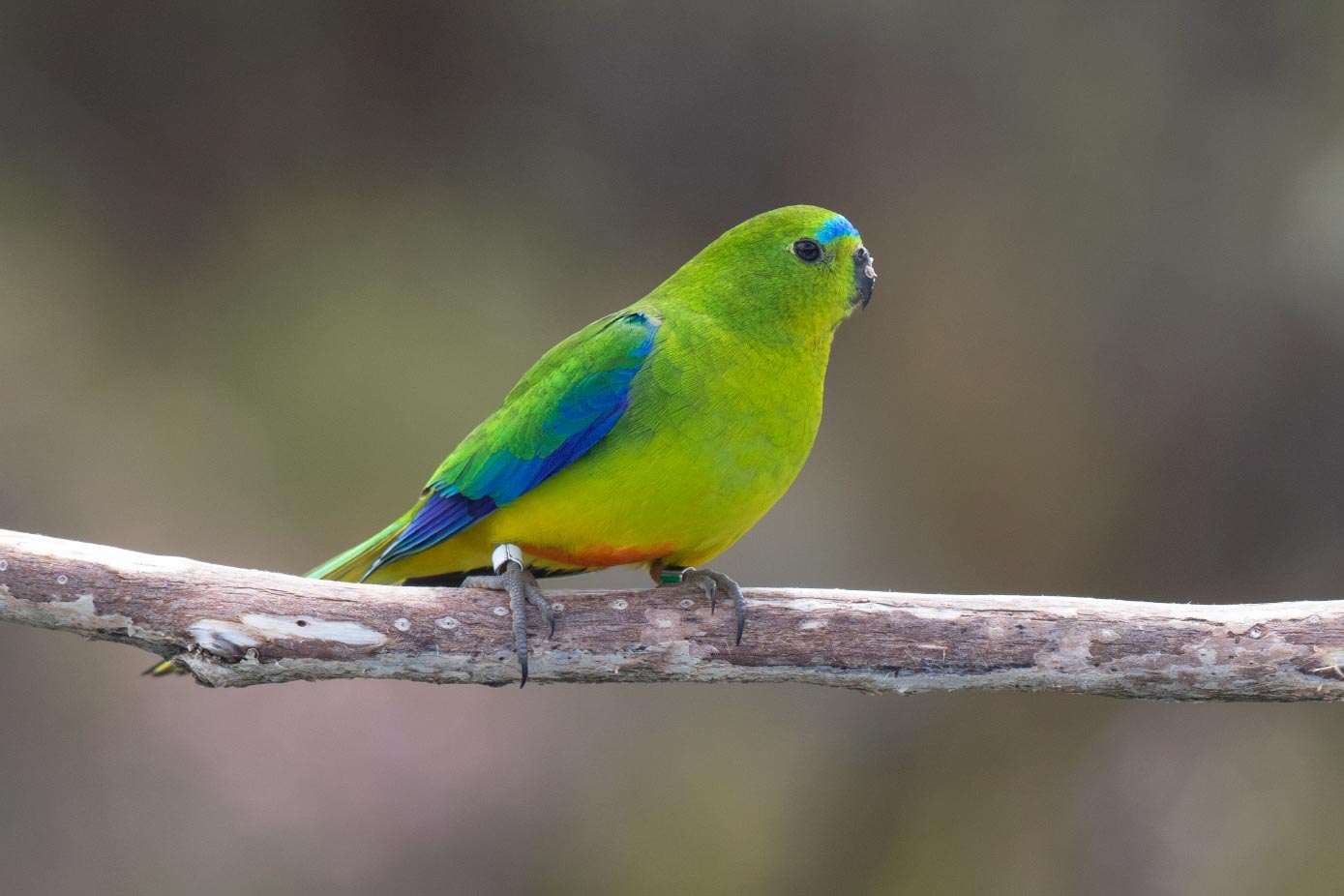 Intensive conservation action is starting to pay dividends for Orange-bellied Parrot, with numbers increasing for the second year running (Josh Jones).
However, the outlook is starting to improve. In late 2020, conservationists celebrated the return of 51 adults to Melaleuca, at the time declared the best spring in a decade for the world's rarest parrot. This was followed by a bumper breeding season, in which 30 breeding pairs successfully raised 88 youngsters. Many will be hoping for even better results from the 2021-22 breeding season, which is underway at present.
In a statement on its Facebook page, the Orange-bellied Parrot Tasmanian Program said: "This increase in population size is the result of a huge amount of co-ordinated and sustained effort from the members of our National Orange-bellied Parrot Recovery Team and the staff and volunteers within their organisations.
"We know we still have a long road ahead of us with a lot of work to do for this Critically Endangered species, but we are very encouraged by this result and eager to see how it translates to breeding success this year."