Hen Harrier enjoys successful breeding season in England
ea848d97-9cfd-472e-a716-65f454780d85
Hen Harrier has reportedly enjoyed its best breeding year in England in two decades, as the species took advantage of good weather and high numbers of voles.
Grouse moor groups hailed the fledging of 60 chicks from 19 nests across the northern Pennines as a vindication of controversial brood management, whereby chicks are removed from some nests on grouse moors, reared in captivity and released elsewhere.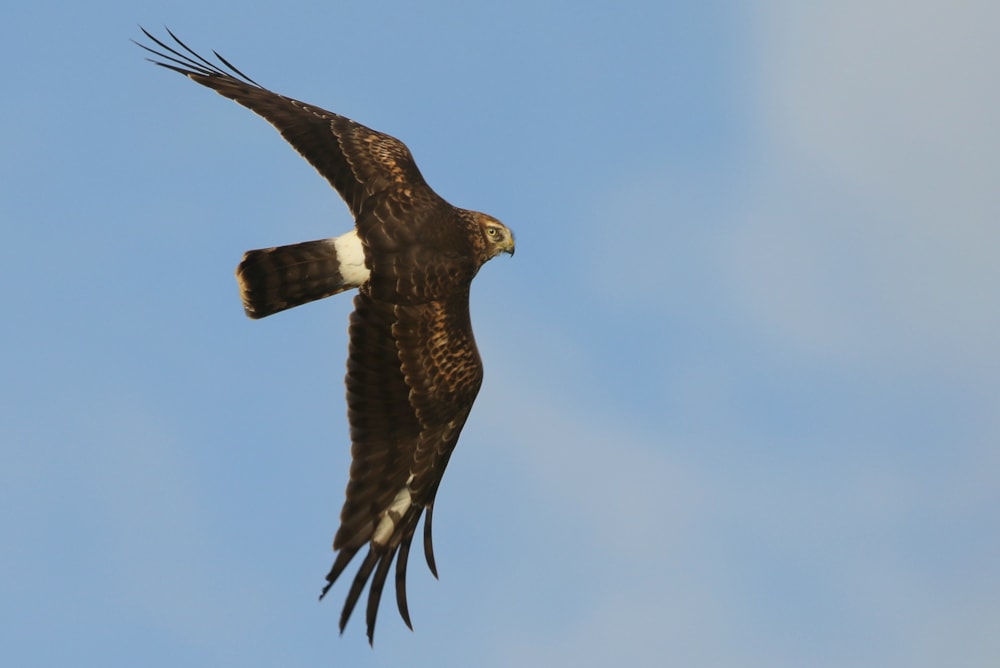 Some 141 Hen Harrier chicks have fledged in England since 2018 (Richard Brown).
Tony Juniper, the chair of Natural England, thanked partners including landowners, police and charities. He said: "Despite the great progress there is no cause for complacency. Too many birds still go missing in unexplained circumstances and I urge anyone who is still engaged in the persecution of these magnificent creatures to cease at once."
This year's success – the best since Natural England began working to revive the species in 2002 – means that 141 Hen Harrier chicks have fledged over the past three years.