Hampshire Mediterranean Gulls experience population boom
17274fdb-7219-40be-8ffa-0af5fc978231
Mediterranean Gull is experiencing a remarkably rapid population increase in Britain, with a record 1,736 pairs nesting at Langstone Harbour this year. The Hampshire reserve has enjoyed an incredible 108 per cent increase on last year's breeding population, and a truly eye-catching rise in numbers since the first pair bred on the reserve just 20 years ago.
The species first attempted to nest in Britain only 50 years ago, in 1968, when a pair raised two young on an island off Needs Ore Point, Hampshire, also in The Solent. Indeed, until 1962 Mediterranean Gull was still a British Birds description species, but numbers gradually increased – solidly rather than spectacularly – until the turn of the millennium. In 2000, the year of the last breeding seabird census in Britain, the number of pairs was found to be 108, but by 2010 this had increased to over 600-700 nesting pairs nationwide, mostly on the south and south-east coasts of England.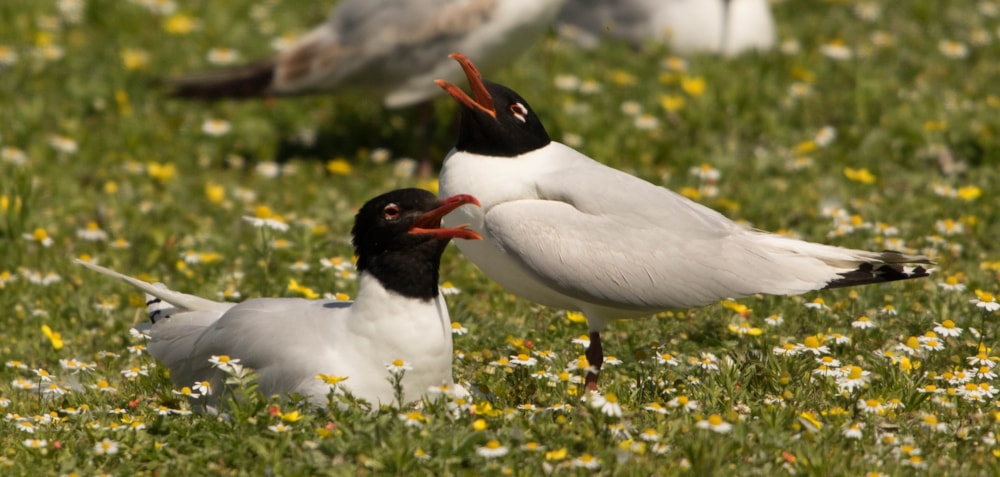 Mediterranean Gull is now breeding in Britian in unprecedented numbers (Paul Woolams).
However, during the past seven years, a phenomenal increase has taken place at Langstone Harbour, as the number of occupied nests shot up from 498 in 2012 to 1,736 in 2018. Other exceptional counts have been recorded away from breeding colonies during the past few months, with 1,374 individuals past Hemsby, Norfolk, on 15 August, 1,230 (including 420 juveniles) at Ferrybridge, Dorset, on 31 July and over 1,000 at nearby Chesil Cove, Dorset, on 28 July.
At Langstone Harbour, Mediterranraean Gulls nest among Black-headed Gull colonies, forming denser sub-colonies within them at regular points, with Sandwich Tern sub-colonies often adjacent to them. Over the past two breeding seasons, approximately 200 young have been fitted with yellow colour rings in an attempt to better understand this rapid expansion in numbers. The success of Mediterranean Gull is a dramatic one – around 60 years ago, a westward expansion began in Hungary (where it was breeding regularly by 1953), then into Germany and Belgium during the 1960s, and The Netherlands by 1970. The first recorded breeding attempt in Northern Ireland was in Antrim in 1995, and non-breeding Mediterranean Gulls are becoming increasingly frequent in the far north of Britain.
However, the south and south-east remain the stronghold, with the population boom in the Solent particularly striking. The number of pairs at Langstone Harbour has gently fluctuated during the past two decades, and it's entirely possible that far fewer will return to breed next year. However, in the long term, there seems little doubt that Mediterranean Gull will continue to increase and expand its population in Britain.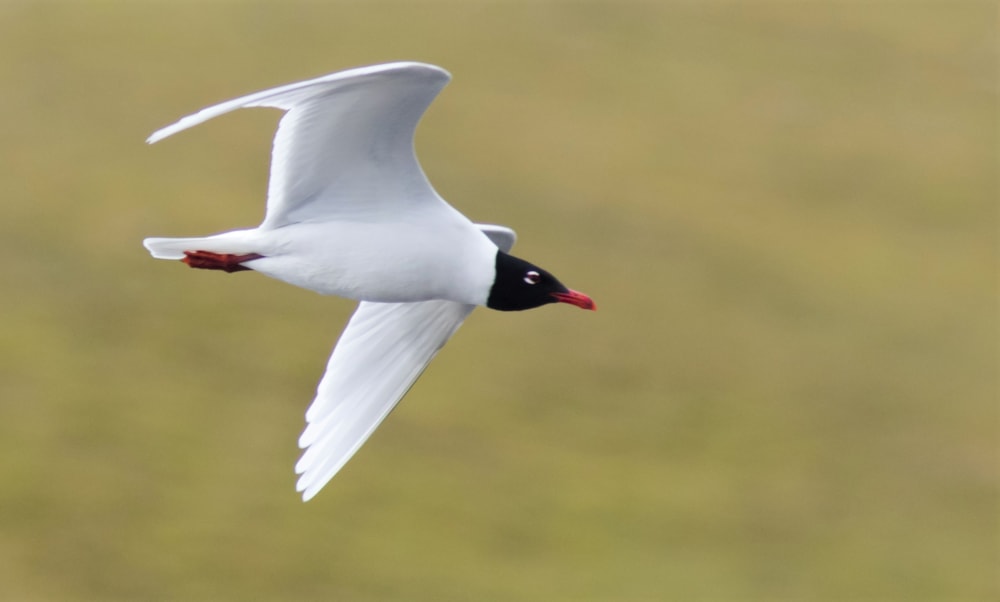 Mediterranean Gull is being increasingly recorded in northern Britain (Martin Loftus).