Goose lays egg at York railway station
59b93a1a-c0a0-4f41-9196-eee4ec89a0ca
In bizarre scenes brought about by the nationwide lockdown, a female Greylag Goose has opted to nest at York railway station.
It may seem hard to believe but the story is no yolk, with British Transport Police North Yorkshire (BTPNY) tweeting photos of the bird sat on her 'nest' amid a bed of flowers inside the unusually quiet station entrance.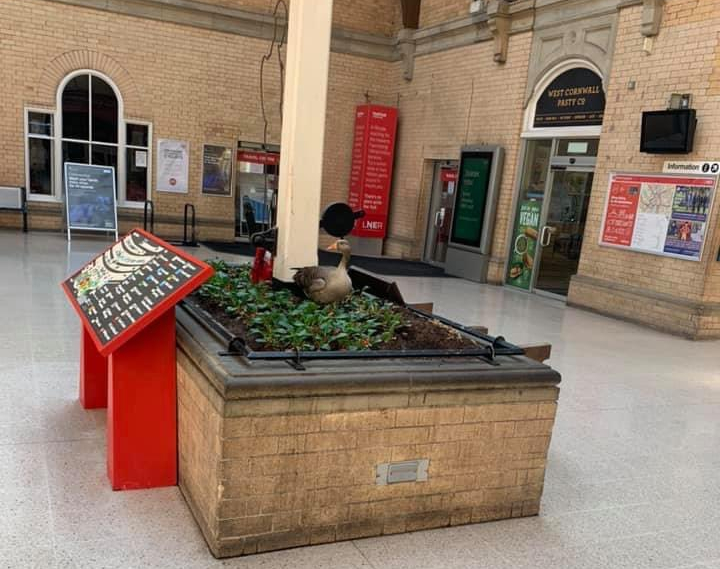 The Greylag Goose has chosen the normally bustling York train station as a place to nest (BTPNY).
This egg-streme choice of nesting site was discovered on Sunday, when a BTPNY officer was on patrol and noticed the bird sat inside a normally bustling part of the station. Usually, hundreds of people would be using the station entrance and a goose wouldn't even have a gander inside, let alone choose the spot to lay an egg.
BTPNY have confirmed that they have no plans to intervene, given how quiet and calm the station is at present.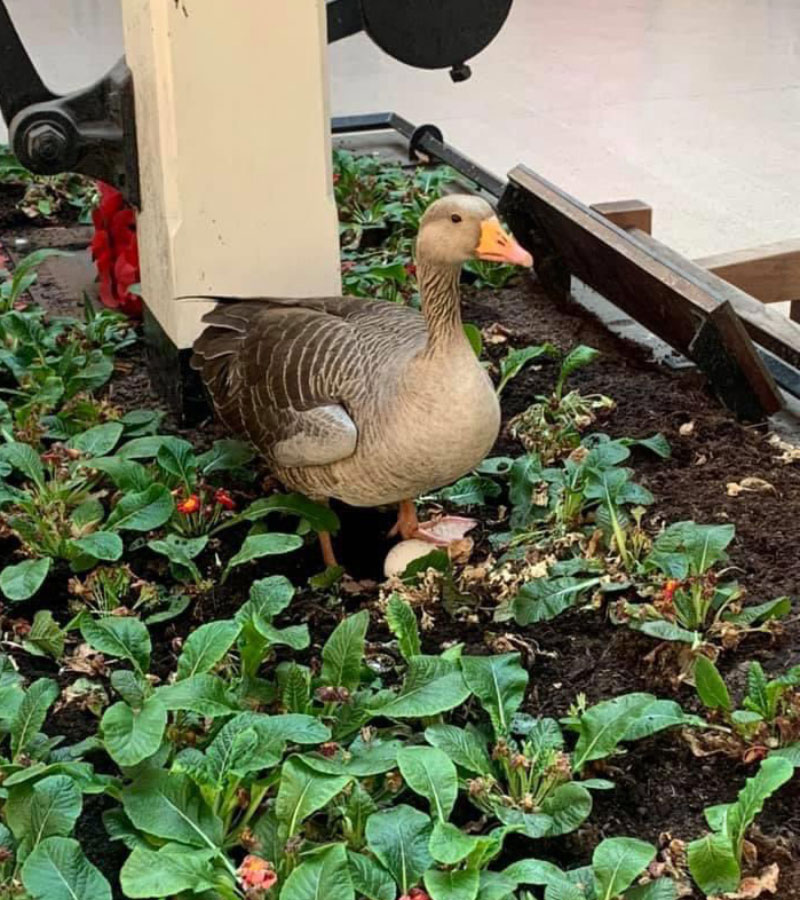 The goose seems fairly content in a flower bed on the station concourse (BTPNY).