French navy deploys albatrosses to combat illegal fishing
2a7be331-ee8b-4fee-888b-aae42b7981da
It was once considered a symbol of good luck by fishermen if an albatross followed their boat, but those illegally trawling the Indian Ocean now have to be wary of the giant seabirds.
Around 250 albatrosses from the remote French islands of Crozet, Kerguelen and Amsterdam, situated in the southern Indian Ocean, are being equipped with 60-g transceivers between November and March, as part of an operation known as Ocean Sentinel.
The study, which aims to better understand albatrosses' movements and feeding habits, will also share up-to-date data with the French Navy, will use the data to identify vessels fishing in prohibited waters in the Indian Ocean. France is responsible for patrolling 260,000 square miles of ocean here, and the albatrosses' assistance will come in most handy.
Vessels fishing illegally generally switch off their automatic identification system (AIS) to avoid being tracked by satellite, but they cannot navigate safely without emitting low-level radar signals, which the birds' transceivers can detect as they fly past. The tiny transceivers can pick up trawlers' radar signals at a range of over 5 km, with the data then fed back to the navy in order to help them catch those who might be fishing illegally.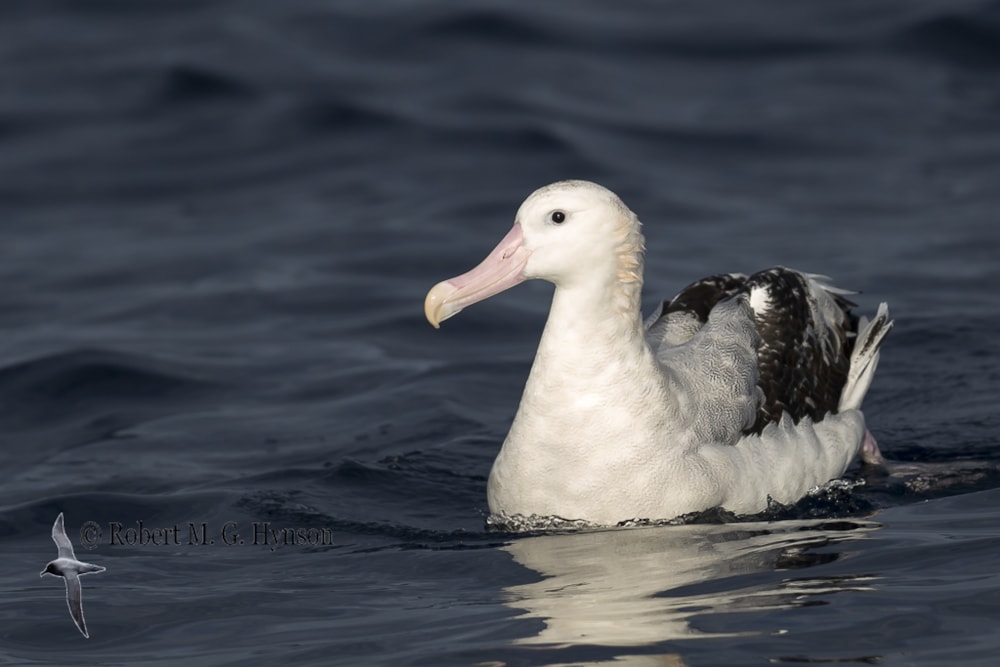 Albatrosses will be deployed to help the French Navy in the Indian Ocean this winter, while the project will also likely be rolled out in New Zealand and Hawaii (Rob Hynson).
Eighteen of the 22 species of albatross are threatened, some with extinction, according to the International Union for the Conservation of Nature. Commercial long-line fishing poses a major threat to seabirds worldwide, but particularly in the southern oceans. Hundreds of thousands drown each year after being ensnared in fishing lines or nets as they dive into the water to catch fish.
More than 50 million birds live in the French Southern and Antarctic Nature Reserve, which includes the Indian Ocean waters policed by France, according to Cedric Marteau, head of the reserve. He explained: "This is the highest concentration [of birds] in the world and the explosion of fishing after 2000 has caused lasting damage to the fragile natural balance."
Operation Ocean Sentinel is also expected to be expanded to New Zealand and the Hawaiian Islands in 2019 for further testing.